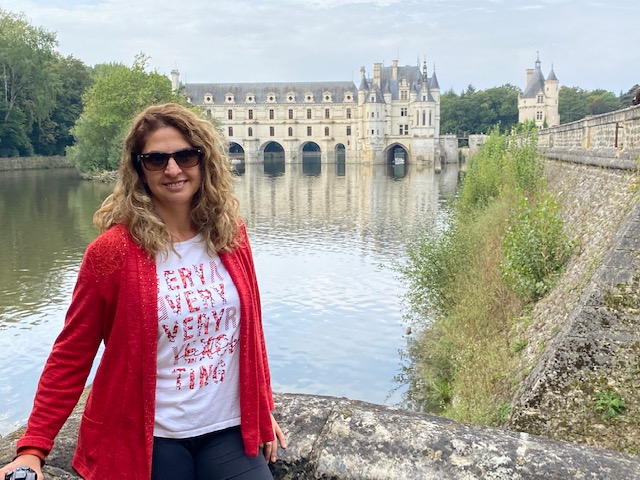 Hi! I'm Veronica Cussi.
I want to share with you my passion for France. This is a beautiful country with so many thing and places to visit. I'm sure you'll love it too!
I'm from Mar del Plata, Argentina. In 2002, I went with a friend to visit Spain, only for a couple of months, these became 9. I was in Granada, Malaga, and Madrid and returned to Argentina.
After a month in Argentina, I bought a one-way ticket to Madrid.
Long story short, in these years in Spain, I studied many things, including administration and finance, a Degree in Business and Tourist Activities, and Digital Marketing.
I worked in banking, I had my own business, lived in London for 6 months, and in 2014 I started blogging on Touristear Travel Blog.
Since 2014 I have shared with you tips for traveling as a couple, by car and RV, weekend getaways, and road trips dreamed of.
I've traveled most of Spain, mostly by car. I am fortunate to have visited all the provinces, although not all of their capitals, I am also missing Ceuta and Melilla.
I lived for 6 months in London,
9 months in Toledo
and since the end of 2018 we have embarked on a new adventure and have come to live in Nantes, France. For how long? We don't know.
I love to travel, meet new places and people. Also, I'm passionate about photography; I think I'm learning and improving my photos. (Or so I hope!!!)
I also like rock and TV shows in the original versions. I always like to be doing or learning something.
I have started writing this blog to share my passion for France. I'm traveling a lot to this wonderful country, and I want you to know more about it. Because France is much more than Paris! And, also, I love Paris!
My dream is to know the world; there are too many places and too little time! Let's Start!