How to Get From Paris to Bruges by Train in 1 Day
Paris offers many experiences, and tours such as cultural, gastronomic, architectural… As a city, it is a destination to always be discovered.
However, it can also be an excellent starting point for visiting other destinations, such as Versailles, Reims o… ¡Bruges!
Is it Possible to Visit Bruges from Paris?
But, isn't Bruges in Belgium? Of course, it is! Can we go from one country to another on a round trip in one day? Of course! France and Belgium have several of their main cities connected in a speedy and accessible way.
From Paris to Bruges, from Bruges to Paris, is the case: a day that can become a trip within a trip.
This charming Belgian city is approximately 300 kilometers away, but the trip can take around 2 hours and 30 minutes if you travel by train. 2 hours 30 minutes if you travel by train.
In other words, it is an accessible and easy-to-do (highly recommended) one-day getaway.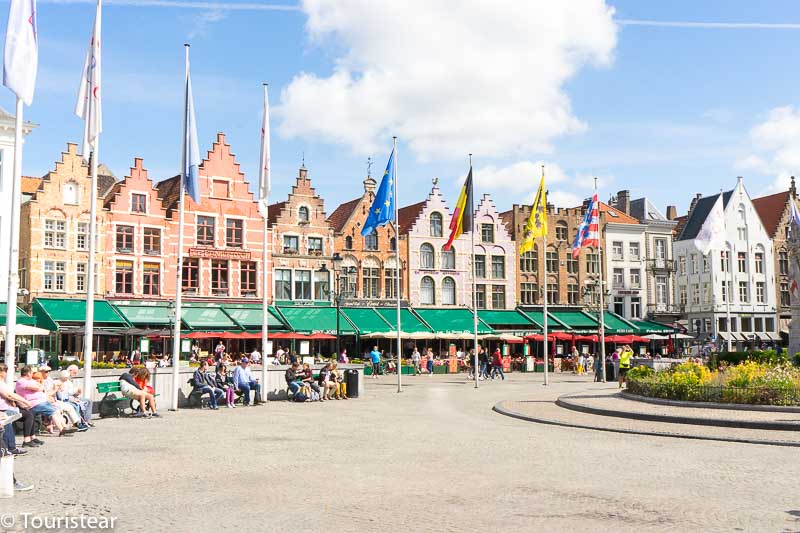 What is the Best Way to Visit Bruges from Paris?
While there are many ways to get to Bruges from Paris, the main option is the train, which is the fastest.
Traveling by train always has some magic and pleasure. While traveling the route, the comfort of traveling by train allows you to take advantage of the time to plan visits, read, or simply watch beautiful scenarios.
Once you arrive in the so-called "Venice of the North" (such as the charm of this town), the real journey begins: discovering the many reasons that make this destination so unique and charming.
A Unesco World Heritage Site, Bruges has magic, enchantment… It enchants us!
Bruges is Worth a Visit!
First, it is immediately noticeable that Bruges has kept intact the atmosphere of a medieval city, with its perfectly preserved triangular facades of exposed brick, the intimate narrow streets, its cobblestones and cobblestones and cobblestones, canals and swans…
By day or night, it is a city that captivates all who visit it! In other words, it is a journey through space and time. Just like in fairy tales!
Secondly, walking and getting around the city means visiting specific points of interest. The phrase "it's the journey that counts" Was never as accurate as in Bruges. Each outdoor tour offers its own attractions.
The Grote Markt, Main Square, Rosary Wharf, Minnewater Park, Burg Square, the Beaterio… Everything is just there!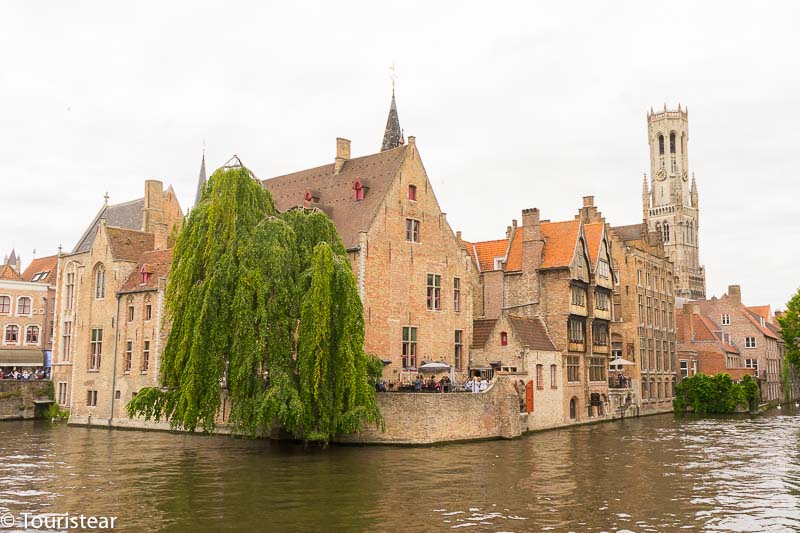 The city is perfectly walkable, although canal cruises are highly recommended to appreciate the city from a different point of view and at a different pace.
On the other hand, Bruges has some great gastronomic, cultural, and shopping offers for all kinds of tastes.
Among them, we have to mention the endless number of chocolate stores and the distinguished and typical Belgian breweries, which invite you to enjoy moments of calm, contemplate the surroundings, and, literally give a special taste to your trip.
Practical Information Paris to Bruges in 1 day
Distances and travel time by train and car
The distance from Paris to Bruges is approximately 298 km, although this could change depending on the route chosen.
The train trip has an estimated 2 hours and 30 minutes, which can be extended to 3 hours in case of more than one transfer.
These estimated times include passing from one train to another at intermediate stations, so no extra time should be expected.
If you choose to travel by car, the A1 route is about 300 kilometers. This could be, due to the particularities of the road, about 4 hours of travel.
Of course, travel time may vary depending on the route and traffic. For example, if we were to combine the A16 and A1 roads, we would add about 70 km more (about 40 minutes more travel time).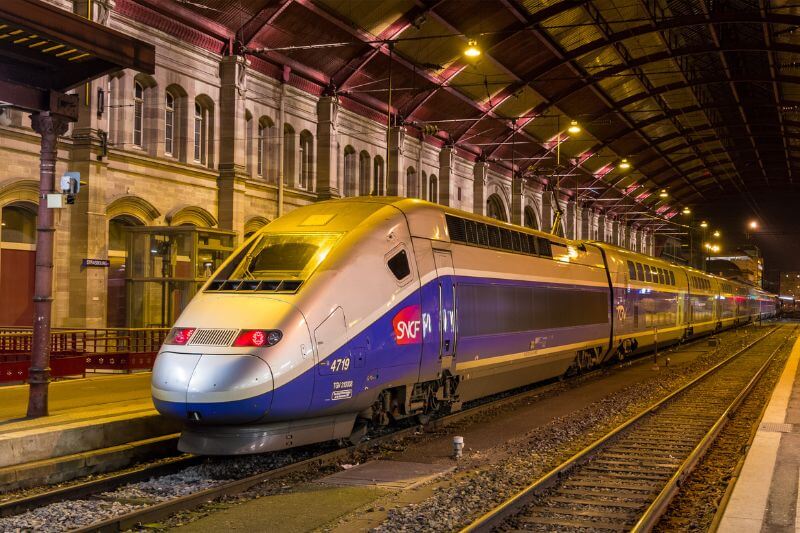 Budget
As for the budget, to tour the city, between some of the tourist attractions and have a drink or something to eat, we can estimate about 50 €, which should be enough, and in that case, we might ended up with some cash for souvenirs.
Important: this budget for walking in Bruges does not include fuel or transport tickets to get there (about 45 euros more).
What to see in Bruges in 1 day
As for what to see in Bruges, while it is true that the city is mainly accessible by walking, this does not mean that the "things to see" can be next to each other.
With Bruges, you have to remember that phrase that says that every city is a whole world. In fact, each street opens up a new world.
However, many places can not be missed on the visit to Bruges. Why? Because they treasure that essence that traps us in the city and transports us to its history.
Places that transmit their unique vibe and mysticism. Those places when you see them and think: "This is Bruges. I can feel it!".
And this, of course, designates an experience, the experience we chase when we travel.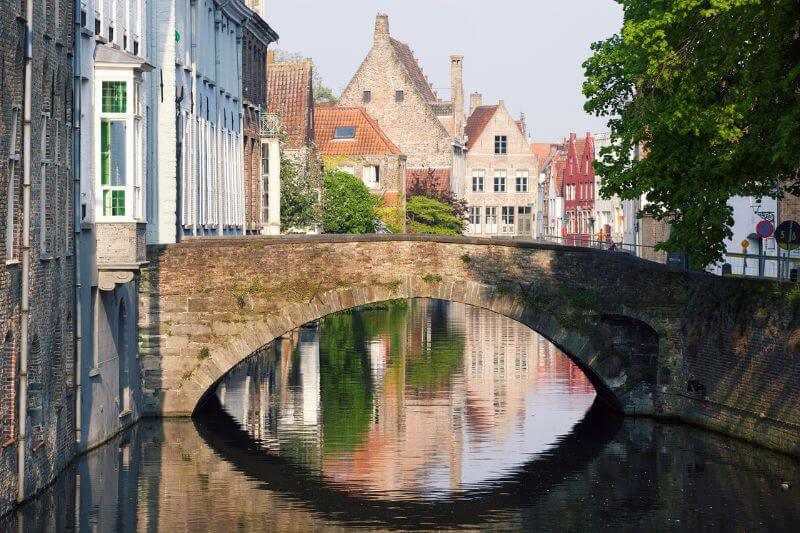 Something challenging to transmit but equally strong to feel. The feeling of arriving at a place for the first time, contemplating it, and just being part of it for a moment. This is our list of must-sees.
Church of Our Lady of Bruges
Located at Mariastraat 38, this church originates in the 13th century, which is, in the Middle Ages.
With more than 120 meters in height (the tallest building in the city), embellished by a unique brick construction and a vibe from another era, it invites you to check both; the exterior to appreciate its gothic architecture and the interior to immerse yourself in history.
Like any church, and especially like any ancient one, the church of Our Lady of Bruges is a mixture of religious atmosphere, museum, gallery, and reliquary. Arts, history, and religion are combined in a beautiful way.
First of all, inside this church, in the middle of a baroque decoration of the sixteenth century, the Madonna of Michelangelo, also called "The Madonna of Bruges."
It is a marble sculpture made in 1504, practically contemporary to the Vatican Mercy. The sculpture conveys an absolute serenity, if not divine.
Vertical, majestic in its one meter and twenty-three centimeters, it presents the Virgin thinking and seated, with the Child standing, leaning on his mother's lap.
The scene is one of a kind! Beauty captures that dynamic of a mother and a child, which postures sustain each other. Ideal for art lovers.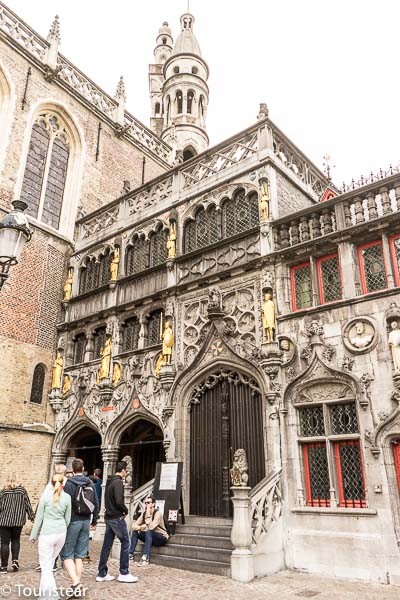 Secondly, you can also visit the graves of Charles le Hardi and his daughter, the Duchess Mary of Burgundy.
Charles the Bold was Duke of Burgundy, Brabant, Limburg, and Luxembourg and ruled Burgundy between 1447 and 1477. Ideal for those who appreciate history or like to dive into it.
Also, in this location, you can find the graves of Charles and Mary inside a box with transcription in their honor and the heart of Philip the Handsome, the son of Mary.
Philip went down in history as Philip I of Castile after marrying the woman who was known as Joanna the Mad in Castile, Spain. His body is in Granada, his heart in Bruges.
The church is open from Monday to Saturday from 9:30 am to 5 pm and on Sundays from 1:30 pm to 5 pm. The admission fee is 2 € (free for children under 11 years).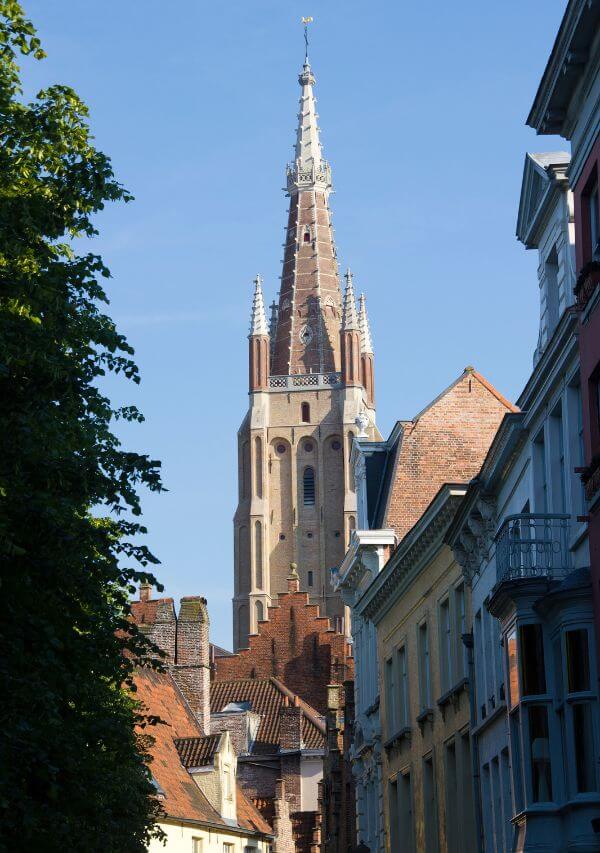 Groeninge Museum
An ideal place for those who enjoy art, to immerse themselves in the scenes represented on canvases and get lost among colors, shapes, and textures. The Groeninge Museum houses more than 6 centuries of Belgian painting.
Inside the Groeninge, you can appreciate works of diverse periods: from the Flemish Primitives (van Eyck, Memling) to modern art (Magritte, Raveel), including Flemish expressionism and neoclassicism.
Art history points out that the Master painters came from the Netherlands and worked on commissions in Bruges.
You can contemplate great works of art from different periods and permanent and temporary exhibitions of contemporary art.
Suppose you come from the Church of Our Lady or plan to go there after the museum.
In that case, the religious thread can be maintained in its artistic expression by emotional paintings such as "Death of the Virgin" by van der Goes or "Madonna of Canon Van der Paele" by van Eyck, among many others.
Located at 12 Dijver Street. Open from Tuesday to Friday from 9:30 am to 5 pm; Saturday, from 9:30 am to 4 pm. Tickets are 14 € (young people up to 25 years old: 12 €; children up to 12 years old: free).
Estimated time of the visit: approximately 1 to 2 hours, depending on the selected works to be seen.
Printable
Outfit Planner
EXTRA TIP: plan what you will take in advance so you take everything you need and do not have to make extra expenses at the destination. You can download the PDF here; the price is up to you!
Belfry of Bruges
Stunning. No other word better describes the 83 meters height of this 13th-century tower, a Unesco World Heritage Site.
Belfry, Beffroi (in French), or Belfort (in Dutch), this monument, rebuilt many times throughout history, invites you to look at the city from a different perspective. Let's see.
Both from the outside, from the square, the frontage, monuments, and the carriages all over the square, and from the inside, climbing its 366 steps, the visit to the Belfry offers breathtaking views of the Venice of the north.
Impossible to forget the camera or the phone charger to take the best pictures, the actual travel postcards.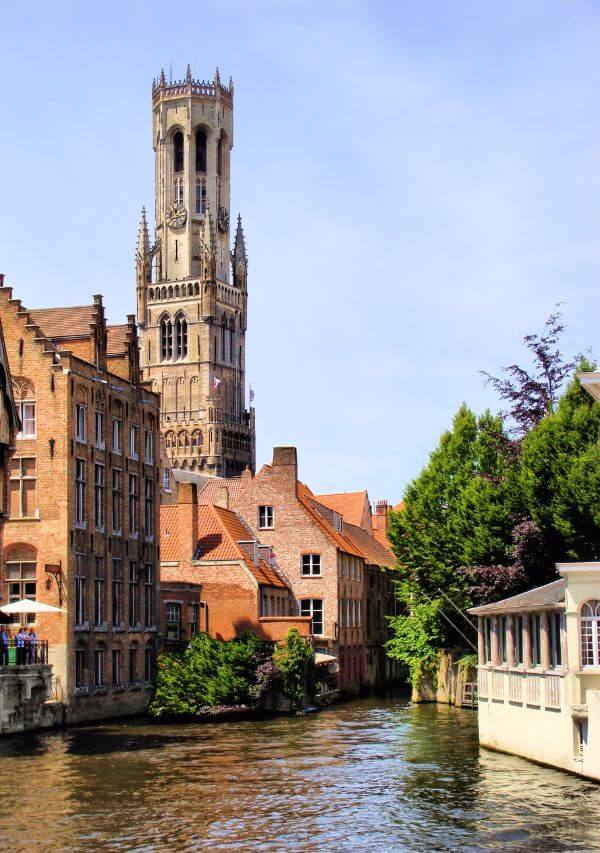 The Belfry stands today as a symbol of the city and was, in the Middle Ages, a form of representation of its own power. Among its functions was to announce the opening or closing of city gates, for example.
In addition, inside the Belfry is the Chamber of Treasures, which holds seals and medieval treasury items from Bruges. The keyboard that rings the 47 bells can also be seen.
Open from Monday to Sunday from 10 am to 6 pm. Ticket prices: 14 € general admission; young people up to 25 years old: 12 €; children up to 6 years old: free.
Historium Bruges
A stimulating, different, and highly recommended way to get to know the history of Bruges. Historium Bruges offers seven thematic rooms that allow us to travel through the city's history as an immersive experience with all the senses.
Videos, recreations, installations, tastings, audio guides, virtual reality helmets… Through all these, we can immerse ourselves in specific moments of vital importance for Bruges from a didactic proposal.
For example, we can see Jan Van Eyck's painting "The Virgin and Child"! Ideal for curious and open minds.
Open daily from 11 am to 6 pm. Tickets from 23 €. Estimated time of the visit: 1 hour or 1 hour and a half, depending on the ticket type.
Burg Square
Burg Square or Main Square, axis and center of the center of Bruges. Heart and soul of the city. As always, the enormous Main Square serves as the host and stage for the various monuments and buildings that hold the various powers of the town.
We can contemplate the buildings of the City Hall, the Palace of Justice, the Basilica of the Holy Blood…
The Main Square offers an ideal place to sit and contemplate the architecture of different periods and recharge your batteries or take a walk through the city. Just like a postcard!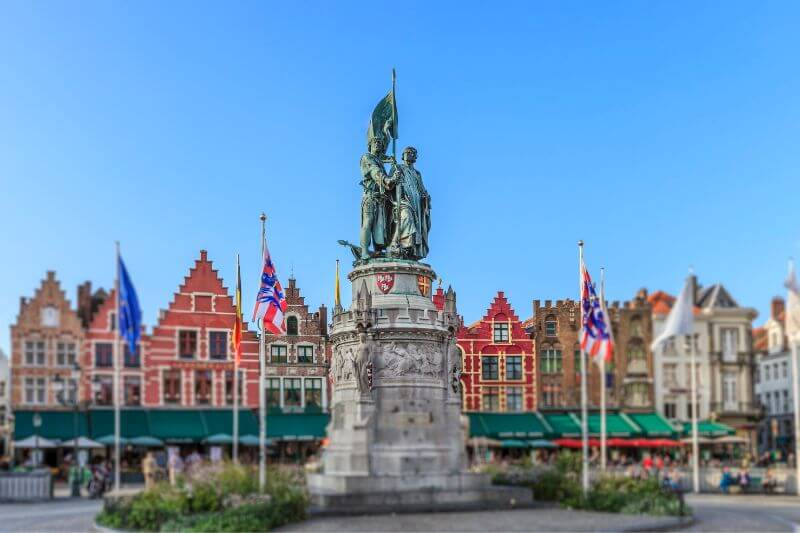 Basilica of the Holy Blood
Since we mentioned it, we visited it. Not only because it is on Burg Square but because its visit holds a certain power.
The Basilica of the Holy Blood of Bruges dates back to the 12th century (from its existence as a chapel, currently one of its parts, the oldest).
For lovers of Gothic and Romanesque architecture, you cannot miss the two chapels that make up the Basilica of these styles.
For religious, history lovers, or the curious in general, the Basilica is known worldwide for housing a vial that supposedly contains cloth containing the blood of Jesus Christ. So, of course, that's why the name of the Holy Blood.
In addition to the recommendations mentioned above, it is worth encouraging you to take advantage of the walk through the streets, bridges, and canals to take amazing pictures and enjoy the medieval atmosphere in the XXI century.
From Paris to Bruges by Train on your own
For several reasons, one of the most tempting options is to travel on your own from Paris to Bruges.
First, any traveler likes to manage their time according to their mood, energy and what comes up along the way. Second, because of the economic factor, which usually influences the way we move from one destination to another.
Both variables are solved if you take the train from Paris to Bruges. The trip takes about 2 hours and 30 minutes (with one transfer included) or 3 hours (with two transfers).
In other words, it is just enough time to get organized, rest, and even have a snack and distract yourself along the way.
The train departs from Paris Nord or Paris Nord station. In case of a single connection, it will generally be at Bruxelles Midi station (Brussels).
If we buy a ticket with 2 transfers, a second connection in Gent (in parenthesis, another town worth visiting on another occasion) is added to the transfer in Brussels.
In any case, we will always arrive at Brugge station, or simply Bruges. Once we arrive at the station, we are only a 10-minute walk from the city center.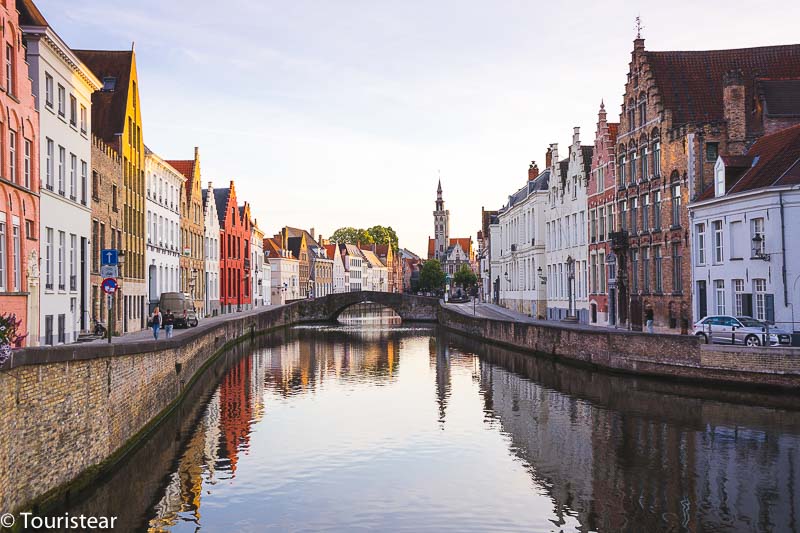 Great idea to stretch the legs after having traveled sitting down and start awakening the senses to arrive at the city well rested.
The train usually departs every 30 minutes from 6:00 am to 9:30 pm. In other words, about 28 trips are made each day between morning and evening.
There is no shortage of trains from Paris to Bruges! So, indeed, there will be a seat for those who want to travel to know the medieval beauty of Bruges.
The cost of the train ticket is about 22 €. That is to say that, between round trips, it would add up to about 44 € at the regular price.
As always, discounts or benefits can be obtained if you buy your ticket in advance or opt for passes that cover a certain number of trips and routes.
From Paris to Bruges with a Guided Tour
If you opt for a Guided Tour, the options may be the following:
From Paris to Bruges by Bus
The bus trip duration may vary from 4 to 6 or 8 hours, depending on the routes and the bus company.
From Paris to Bruges by Car
Traveling by car from Paris is also possible, especially on the A1 route. The duration of the trip is about 4 hours, covering almost 300 kilometers.
If you prefer to travel on your own, enjoy the road and take the road as part of the destination, then buckle up!
Is it Worth Visiting Bruges in One Day?
Of course, it is! A day may seem like a lot or a little, depending on how you look at it. The truth is that Bruges is accessible two to four hours from Paris and most of the interest points to visit maintain a time slot between 6 to 8 hours from their opening.
Therefore, optimizing time and travel, it is worth visiting this Belgian jewel in one day.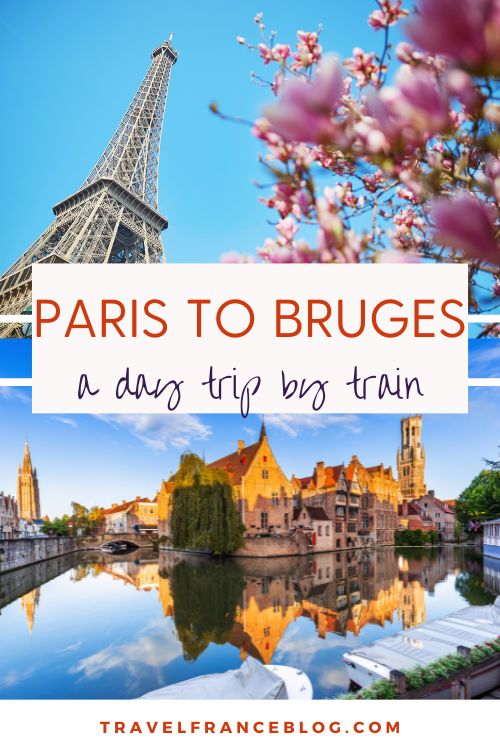 This post may include affiliate links. This means that we will receive a small commission if you make a purchase through our links. It has no additional cost for you. With this, you help us to continue creating free content for you.
This post may include affiliate links. This means that we will receive a small fee if you make a purchase through our links. It has no additional cost to you. It's a win-win!