Best Things to Do in Paris in Spring
If you follow our blog, you will notice that we love Paris. We believe it is a fascinating city with many popular attractions and hidden attractions.
And although you can visit all year round, today we want to tell you what to see in Paris in spring.
A season full of special events, fairs, marathons, flowering trees, festivals, and much more.
When is Spring in Paris
Spring in Paris begins on March 21 and lasts until June 21. So we'll take a look at what the weather is like during those months and tell you what's best to see in Paris in spring.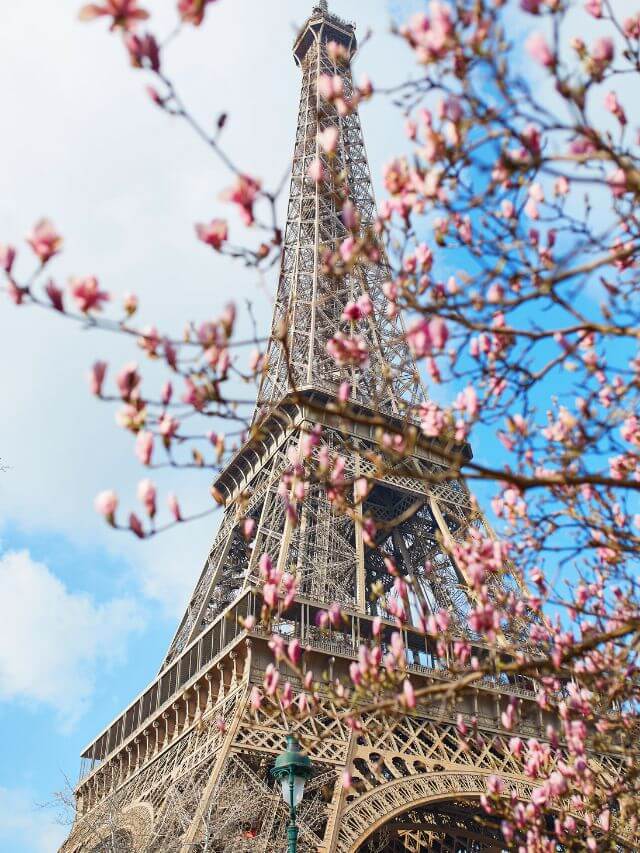 The Average Temperature in Paris in Spring
March: the average minimum temperature is 5.3°C and the maximum temperature is 12.2°C. And it rained 47mm during the month.
April: the minimum is 7.3°C and the maximum is 15.6°C. And 52mm fell in the month.
May: the minimum temperature is 10.9°C and the maximum is 19.6°C. And it rained 63.2mm during the month.
In the first days of spring, the chances of having a rainy day are 20%, and at the end of the season, they are 29%.
It also increases very quickly the number of sunshine hours you have each day. On March 1, there are 11 hours of sunshine; on May 31, there are almost 16 hours.
What to Take to Paris in Spring
The weather at this time of year is quite unpredictable, so your luggage should vary.
Considering the weather and the likelihood of rain, here are some of the things you should include in your suitcase when going to Paris in spring:
Gabardine
Lightweight scarf
Umbrella
Sunglasses
Light sweater
Scarf
Two pairs of shoes or slippers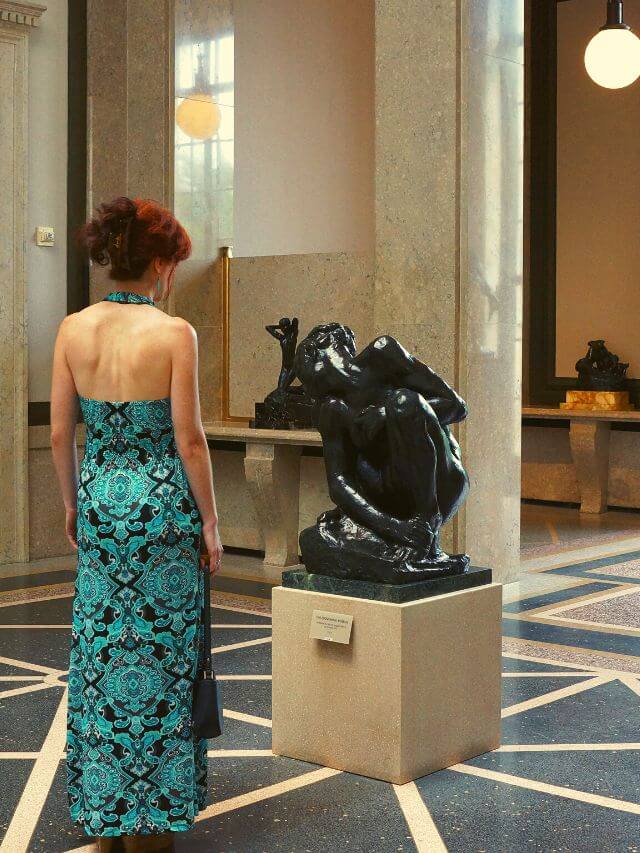 The Best of Paris in Spring
Let's see what the best places to visit during springtime in Paris are and what you can see to enjoy the weather.
See the Cherry Blossoms in Bloom
The gothic architecture of Paris serves as a backdrop to the spectacle that the city transforms into when the cherry trees show all their beauty in full bloom.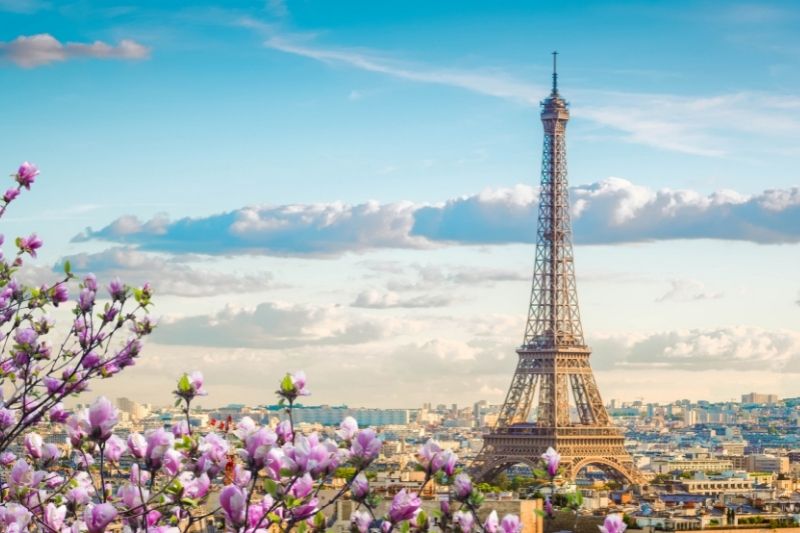 If the Eiffel Tower is beautiful all year round, imagine how beautiful it looks when surrounded by cherry blossoms.
You will also have a great view of this landscape from the Champ-de-Mars (Fields of Mars) park.
Another recommended place is the central courtyard of the Petit Palais, where in addition to cherry trees, you will find palm trees, fountains and Beaux-Arts-style columns.
If you want to get away from the more touristy areas, you could take the opportunity to visit Martin Luther King Park.
Visiting the city parks
Luxembourg Gardens
One of the most famous gardens in France. They were built at the urging of Queen Marie de Medici in 1612.
They have 25 hectares and are divided into French and English areas. And between the two areas, there is a forest and a large pond.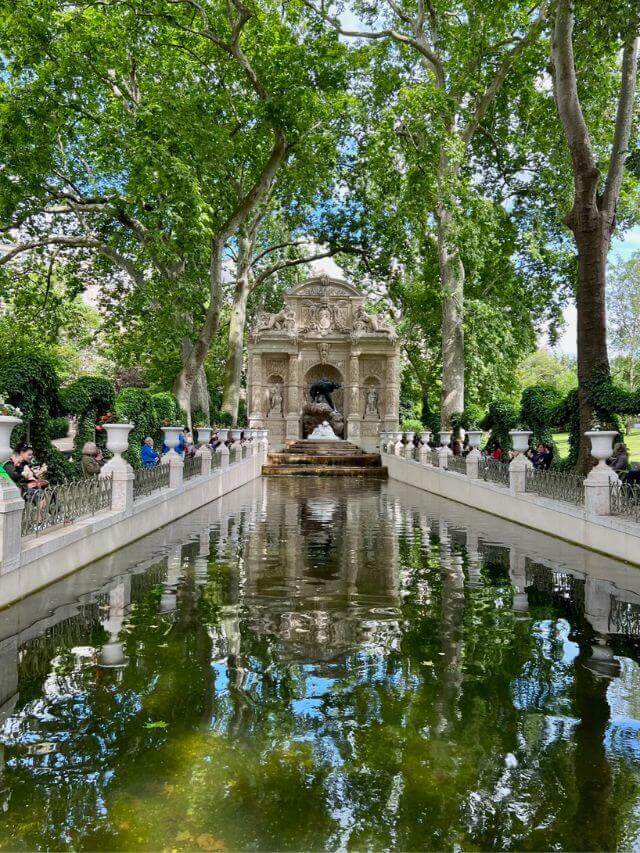 It also has a greenhouse with hundreds of plants, an orchard, the famous Medici fountain and more than a hundred statues.
Children enjoy merry-go-rounds, puppets and other activities specially designed for them.
Events and concerts are regularly organized.
Jardin des Plantes
The Jardin des Plantes is one of the best places to visit in Paris if you are traveling with your family during the spring.
You can tour the Gallery of Evolution, where you can see all kinds of animals, from the smallest to the giants. They will also be able to play with interactive terminals.
There is also a zoo where more than 500 animals live, from red pandas to snow leopards.
In the gardens, more than 700 species of plants can be seen while strolling and walking through the rectangles into which the garden is divided.
Champ de Mars
They are famous for being the gardens at the foot of the Eiffel Tower, but they are much more than that. We already told you that it is one of the places where you can enjoy the cherry blossoms in spring in Paris.
The beautiful views of the tower make it a great place to gather, enjoy a picnic, and see how Parisians enjoy the outdoors. Here they gather to play music and celebrate the most important events.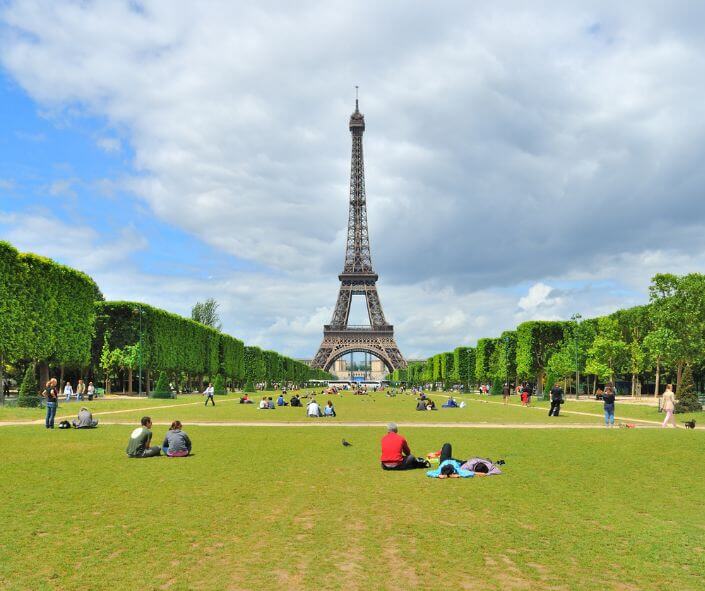 Tuileries Garden
"Tuiles" means tiles, and the name of this garden has to do with the fact that there used to be a tile factory on the site.
That changed in 1564 when Catherine de Medicis wanted to build a palace, which she accompanied with beautiful Italian-style gardens.
Although today it is one of the most popular places in Paris, it used to be an exclusive place for high society, which held its most luxurious parties there. It was so until the court moved to Versailles.
In 1870 the palace was destroyed, but fortunately, the gardens were saved and became for public use.
The gardens are located in the city's center and link key points such as the Louvre Museum and the Place de la Concorde.
Bois de Vincennes
The Vincennes forest is the largest green space in the city and is located in the 12th arrondissement.
Its origin dates back to when it was an exclusive hunting ground for royalty. Today we can see different institutions that seek to raise awareness and educate about the importance of the forest.
Within this space, you will find a horse racing course, the Vincennes castle, the Paris Zoo, the tropical garden, a Buddhist temple and several lakes.
It is trendy for Parisian families as it has many games for children and an 18-hole miniature golf course. It also hosts many events and concerts throughout the year.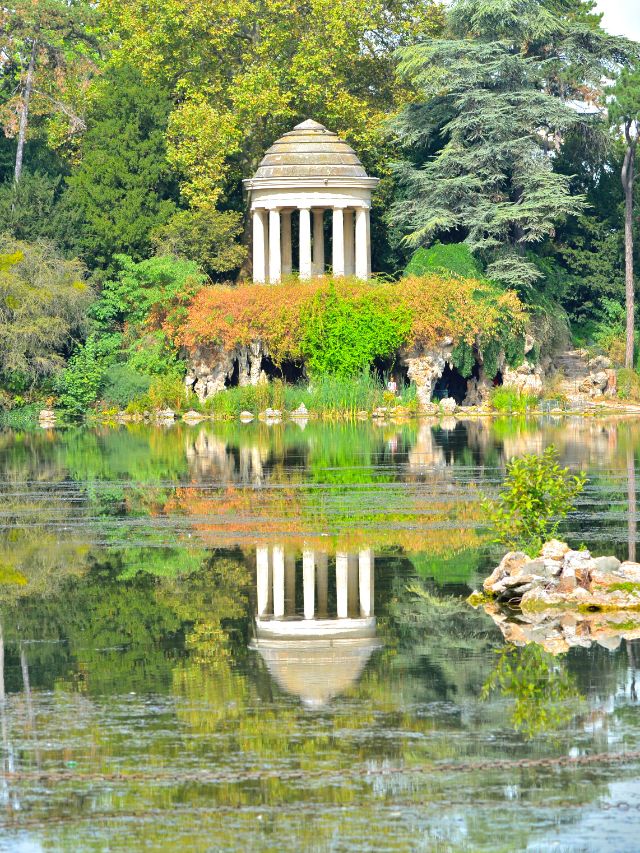 Events in Paris during the spring
Spring not only brings flowers and colors, but it also comes loaded with special events in Paris. Here are some of the events and concerts to see in Paris in spring.
Concerts in the Luxembourg Gardens
One of the places where you can listen to concerts, as we mentioned before, is in the Luxembourg Gardens. You can check their website to see what events are scheduled.
We love green
It is a rock and pop festival with an environmental commitment that every year has more fans. It is held in the first days of June, and you can see on its page all the information.
100% La Villette Festival
It occurs between March 30 and April 29, 2023, at the Parc de La Villette. It is a festival of dance, theater, and music. Here is all the info.
Le Printemps du cinéma
This is an excellent option for movie buffs. For 3 days in March, all movie theaters in France are at a special price of 4 euros.
European Night of Museums
During this night, all museums invite interested people to enjoy their collections and organize special events, such as live artists, concerts, and unique exhibitions.
In 2022 it was held on May 24. The date for 2023 has not yet been confirmed.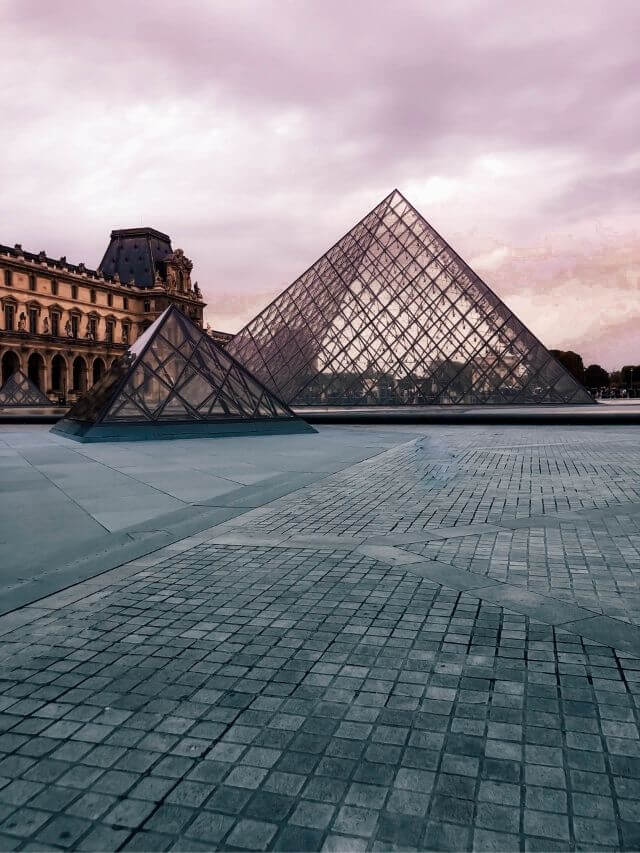 Paris Fair
One of the best events to see in Paris in spring. A great tradition that has been held for more than 110 years at the Parc des Expositions de Porte de Versailles. It will be held between April 27 and May 8, 2023.
An excellent opportunity to learn about cultures from different parts of the world and enjoy the different cuisines brought by each exhibiting country.
It's also a great place to discover inventions that will change our lives. Or buy home furnishings or whatever you need.
In addition, there are multiple concerts, parades, and all kinds of activities.
Here we leave you the page of the Paris Fair so you can see everything they have programmed.
Paris Fashion Week
One of the most important fashion events in the French capital takes place from March 1 to 8.
The best opportunity to see exhibitions and fashion shows of the most elegant, luxurious and innovative brands.
Easter Market Village of Páques
This flea market is held around the Eiffel Tower. Here you can buy typical French and Easter dishes.
Foire du Trône
It is the oldest fair in Paris. It began to be celebrated in 957! And it was in 1805 that it became an amusement park.
It is done in the Reuilly meadow. There you will see more than 350 attractions and games distributed over 10 hectares.
It lasts from March 31 to May 29. For more information, please click here for more information.
Paris Marathon
One of the world's most popular races, attracting thousands of people every year, will be held on April 2.
During the Paris Marathon more than 50,000 runners cross the Rue de Rivoli, the Seine quay, the Champs Elysées and the Parisian streets.
Roland Garros Tournament
If we talk about major sporting events held in Paris in spring, we cannot forget one of the 4 tennis Grand Slams.
In this tournament, you can watch the best tennis players compete in one of the most coveted tournaments of the year. It is the most important tournament played on clay.
In 2023 it will be played from May 28 to June 11. If you want to see more information, go to their website.
What did you think of all these events? There is so much to do in these months that we bet you felt like visiting Paris in the spring to enjoy all these concerts and special events offered by the city of love.
Now you just have to decide in which month you will go.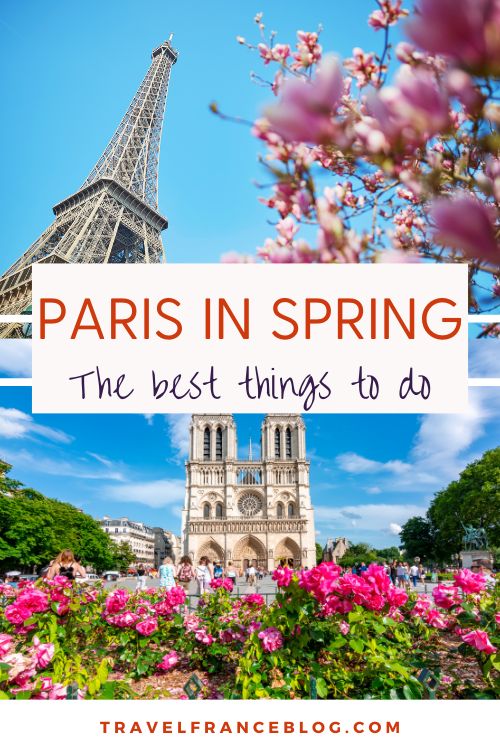 Plan Your Trip to Paris
This post may include affiliate links. This means that we will receive a small fee if you make a purchase through our links. It has no additional cost to you. It's a win-win!