Paris Hidden Gems You Have to Visit
Paris has must-see places that all tourists want to see. But how about putting together your own tour of secret spots in Paris?
Such a big city has corners for all tastes, and there are many places that tourists never get to and that have as much charm as any of those in all the travel guides.
Here we show you some of these Paris hidden gems.
Rue Mouffetard
Rue Mouffetard is one of the oldest streets in the city; in fact, it was a Roman street.
It is located in the Latin Quarter, in the 5th arrondissement.
It has always had a very bohemian atmosphere, but it is also a street where Parisians still live and go about their daily lives, so it is possible to go and see the essence of Paris.
You will find restaurants, cafes, fruit and vegetable, and of course, stores where you can buy typical products such as cheeses, baguettes, and wines.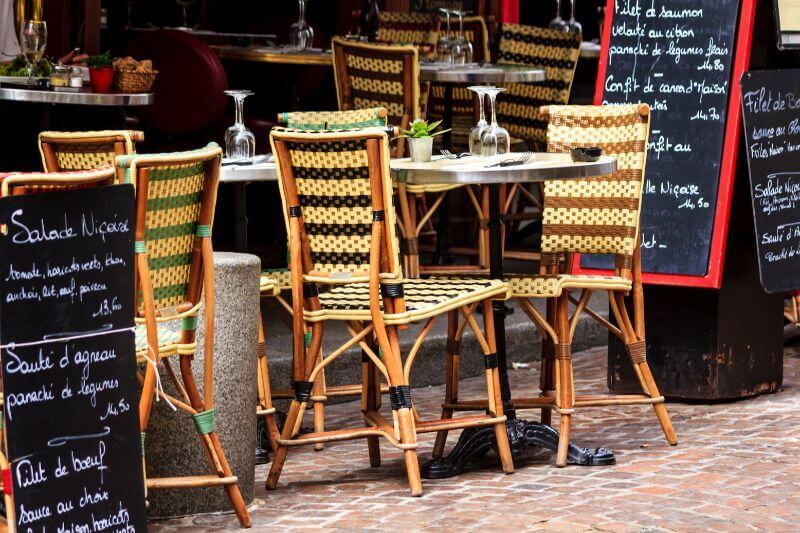 You will also see the Contrescarpe square, which in addition to cafes, has a beautiful fountain, and you will pass by the church of St Medard, in Gothic style.
Don't miss the Mouffetard market, held every morning from Tuesday to Sunday.
Parc des Buttes-Chaumont
This is one of the largest green spaces in Paris, with 25 hectares.
It was built on an old quarry, so it has a significant slope, and that is excellent because it allows magnificent views of the city, especially the Montmartre district.
In addition to having a good variety of trees, something key to rest on hot summer afternoons, the Parc des Buttes-Chaumont has waterfalls, caves, and suspension bridges.
All this strange architecture makes it one of the most original parks in the French capital.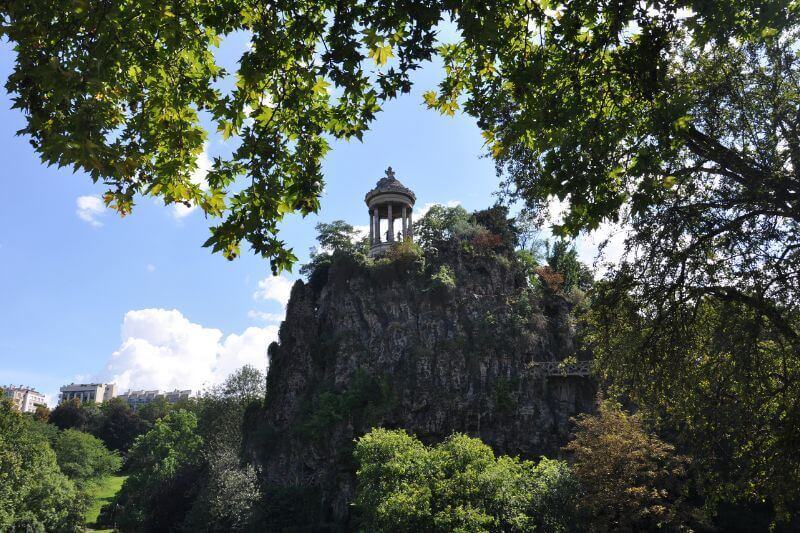 Address: 1 Rue Botzaris, 75019 Paris (main entrance)
Arriving by Public Transportation:
RER: Buttes Chaumont
Subway: Line 5 stop: Laumière
BUS: Lines 48, 60, and 75. Stop: Armand Carrel – Mairie du 19ème
Flea Markets
If you enjoy walking through antique and second-hand markets, you will have several options to visit in this city.
One of the hidden places in Paris is the Marché Dauphine, the largest covered flea market in the city.
There are over 150 very eclectic merchants, so you can find jewelry stores, antiques, 20th-century furniture, bookstores, and vintage fashion, among other things.
Another option is the Paris Puces de Vanves. This one is smaller, open on weekends, and located in Montparnasse. Here you can find military objects, old photos, music, paintings, ornaments and many curiosities.
Another of Paris' worthwhile flea markets is the Marché de la Création Bastille. This one is more dedicated to art and features about 200 artists every week.
So you will be able to see jewelry and clothing designs, paintings, and jewelry, and you will find plastic artists and photographers showing their works.
And the last flea market I recommend is the Marché aux Puces de Saint-Ouen, where up to 2,000 merchants gather every weekend. Crazy!
You can find furniture, mirrors, lamps, and tableware from the eighteenth century, works of art from the twentieth century, and contemporary.
A dream for those always on the hunt for a unique work of art that will find stalls of antique dealers, artists, and artisans.
The Last Vineyard of Paris in the Montmartre District
Near the Sacre-Coeur basilica, you'll find the next hidden gem in Paris, the last vineyard of Montmartre.
It is only 1,500 square meters and produces 1,000 bottles per year, which are auctioned off, and the proceeds are used for charity work in the neighborhood.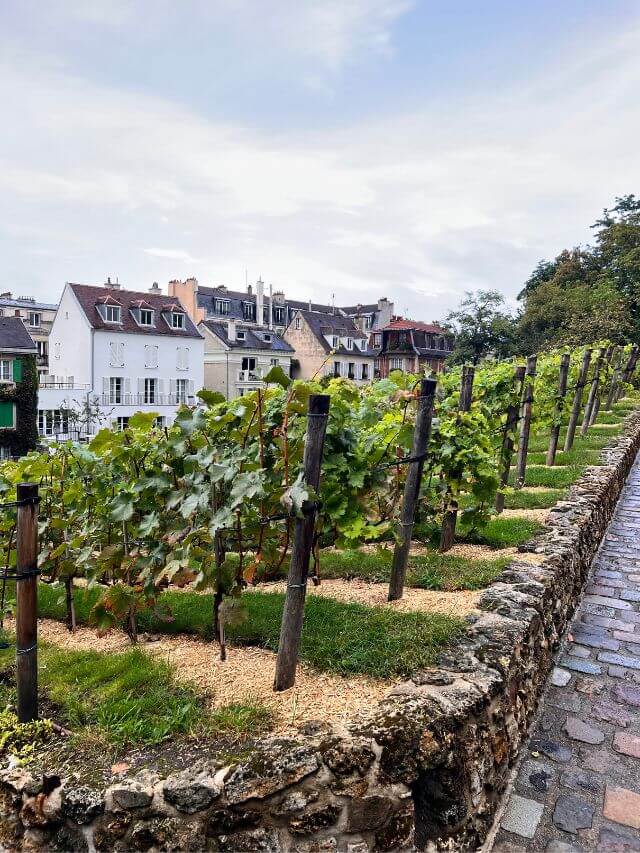 It is called Vigne du Clos Montmartre, and you will find it at the junction of rue des Saules and rue Saint-Vincent. If you visit you will be able to taste pinot noir, Gamay, and other traditional varieties from France and Switzerland.
In addition, you will see beautiful flowers that are cared for by their gardeners.
It is ideal to visit all year round, but especially during the grape harvest season. These days become local holidays.
You will pass by here, and they will tell you more about its history with the Free Tour of Montmartre. Book it a few days in advance; it fills up fast.
Bercy District
Bercy is one of the most modern neighborhoods in Paris. Here you can go to some of its shopping malls, eat in restaurants suitable for different budgets and enjoy the most modern Parisian architecture.
You can relax in the Parc de Bercy, a very quiet park that has beautiful flowers during spring and summer.
To see something unusual, I recommend you visit the Musée des Arts Forains, which has a large collection of 19th century fairground games. In the same place, you will find The Théâtre de Verdure, a park where you can rest after leaving the museum.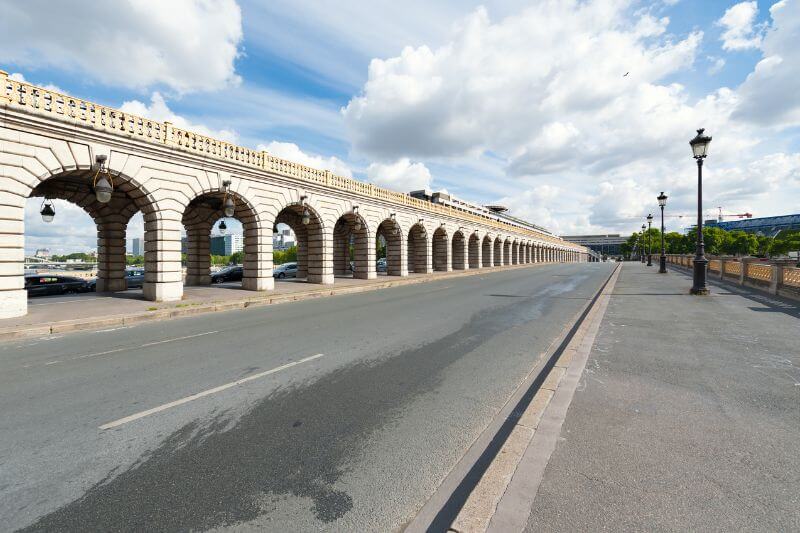 Speaking of unusual things, don't miss the facade of the Cinémathèque Française, sure to be one of the secret places in Paris that will amaze you with its eccentricity.
Address: 51 Rue de Bercy, 75012 Paris (closed on Tuesdays)
Arriving by public transportation
Subway: lines 14 and 6
Buses: 24, 64, 71, 77, 87, 215
La Petite Ceinture, Unique Place in Paris
It is an old railroad track that used to run through the interior of Paris and since its disuse has been transformed into a greenway where you can see more than 200 species of plants and more than 70 species of animals.
Little by little the municipality has been opening new sections to the public.
Although many of these corners are still unknown even to Parisians, more and more former stations are being transformed into bars, cultural centers and restaurants.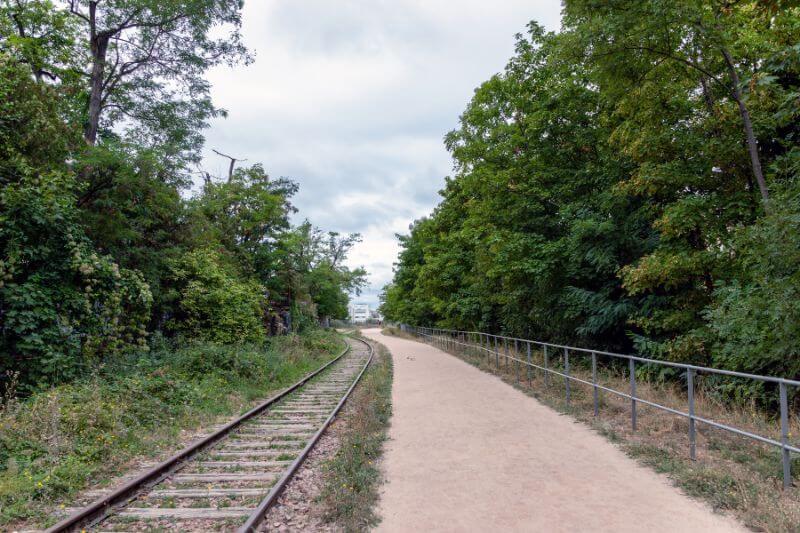 Some of the places open in the old stations that you could visit are:
The Poinçon in the 14th arrondissement
La Brasserie Auteuil in the 16th arrondissement
The Hasard Ludique in the 18th district
Galerie Vivienne
This gallery built in 1823 is one of the most elegant in the French capital. You can admire from the mosaics on its floor to its glass roof. It is a former royal palace in neoclassical style.
Inside you will find a variety of stores, including cheese and wine stores, tea houses, candy shops, antique books. In addition, there are restaurants and luxury stores, such as Jean-Paul Gaultier or Nathalie Garçon.
You will also be able to enter a toy store that offers games inspired by the Montessori method.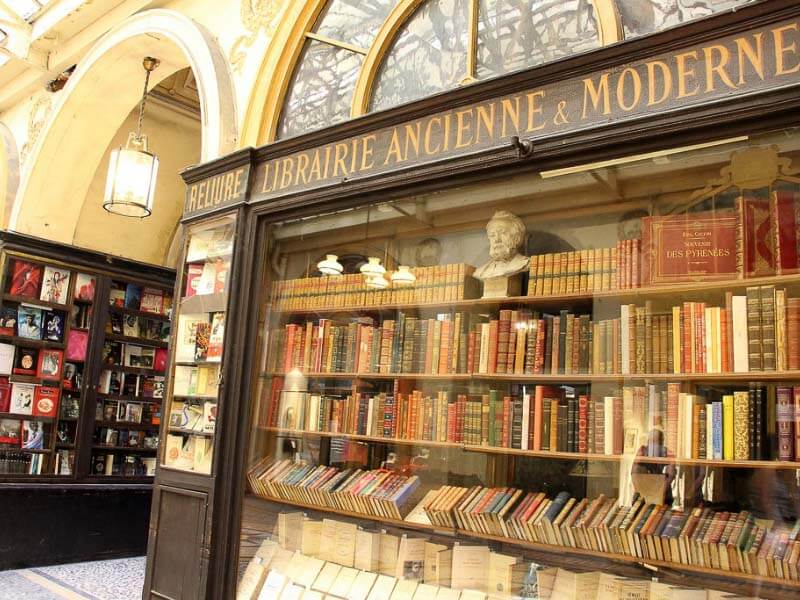 Address: 4 Rue des Petits Champs, 75002 Paris
Arriving by Metro
Line 3: Bourse
Line 9: Grands Boulevards – Richelieu Drouot
Line 1: Palais Royal
Shopping Arcade
We already told you about Vivienne, but there are other secret places in Paris where you can shop while enjoying the elegance of the covered galleries.
The Galerie Colbert is no longer a commercial gallery, but the site of the Institut National d'Histoire de l'Art and the Institut National du Patrimoine.
Originally, its stores and architecture competed with those of the Vivienne gallery.
Passage Verdeau was built in 1847 and today you can admire it while having a coffee in some of its bars. It is linked to two other galleries, les Panoramas and Jouffroy.
So you can stroll through all 3 together and see dozens of antique dealers and rather strange stores.
One of the oldest galleries is the Passage des Panoramas, built in 1799. You will be able to enter some gourmet restaurants, see art stores, visit the old Marquis chocolate shop and the theater des Variétés.
Rue Cremieux, not so secret anymore, but still nice
An ideal street for those who want to look for places to take nice pictures. Each house is painted a different color in pastel shades and pots of flowers hang from each balcony.
Unfortunately, it was no longer a secret and so many tourists arrived that the neighbors got fed up.
But you can still take a walk and see this particular Parisian street. Please make the visit and photos respecting the privacy of the neighbors.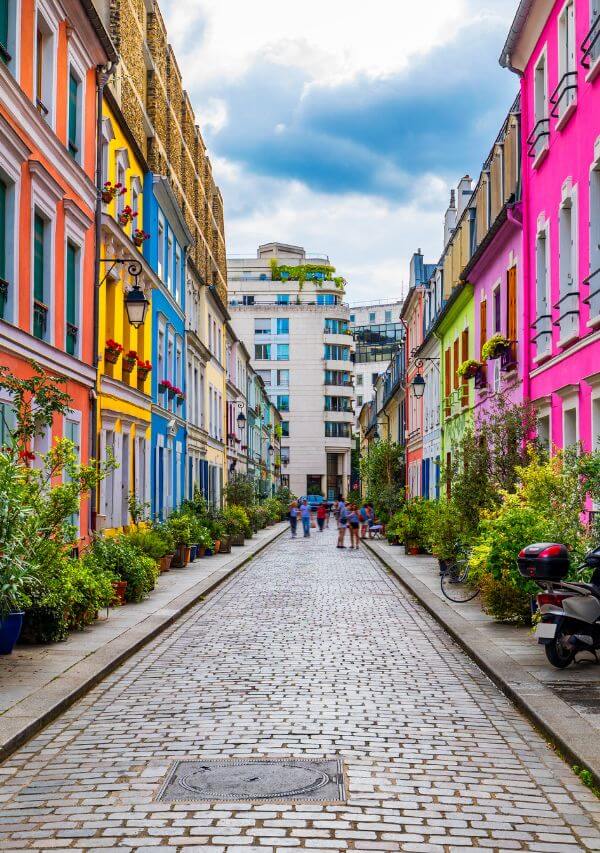 The Palais Royal and its gardens
Although it is known by this name today, it was originally known as Palais Cardinal, as the original owner was Cardinal Richelieu.
This cardinal was one of the most powerful advisors to King Louis XIII and had his palace built in 1624.
Today the palace houses the Council of State, the Ministry of Culture and the Constitutional Council. The only thing that is open to the public are its gardens.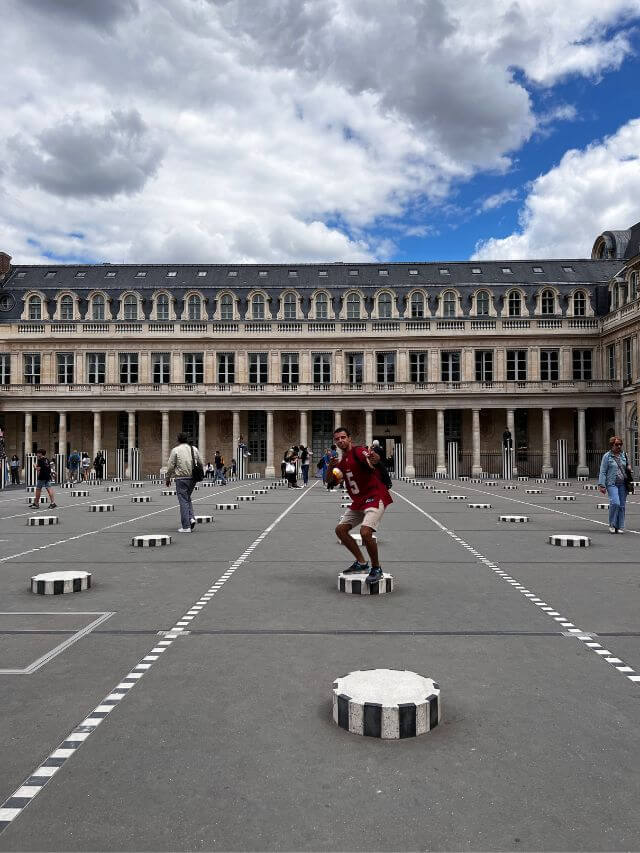 You can enjoy its galleries or sit on one of the benches to rest… A good idea if you leave the nearby Louvre museum, where you will walk a lot.
And if you want to see contemporary art inside such a historic place, see the Buren Columns inside the gardens' courtyard of honor.
Street art, one of Paris' best-kept secrets
We love street art and we think it is a good excuse to visit different places in big cities.
One of the districts with the most urban art in Paris is the 13th arrondissement. On Boulevard Vincent Auriol you will find more than 25 works of art. Most of them cover entire buildings, so you will be surprised by both their beauty and their size.
In Vitry-sur-Seine there are more than 400 works covering shutters, walls and facades.
Another place where street artists were given the green light is in the Cormailles Provincial Park, within Ivry-sur-Seine, where there is a mural of more than 30 meters and many graffitied walls.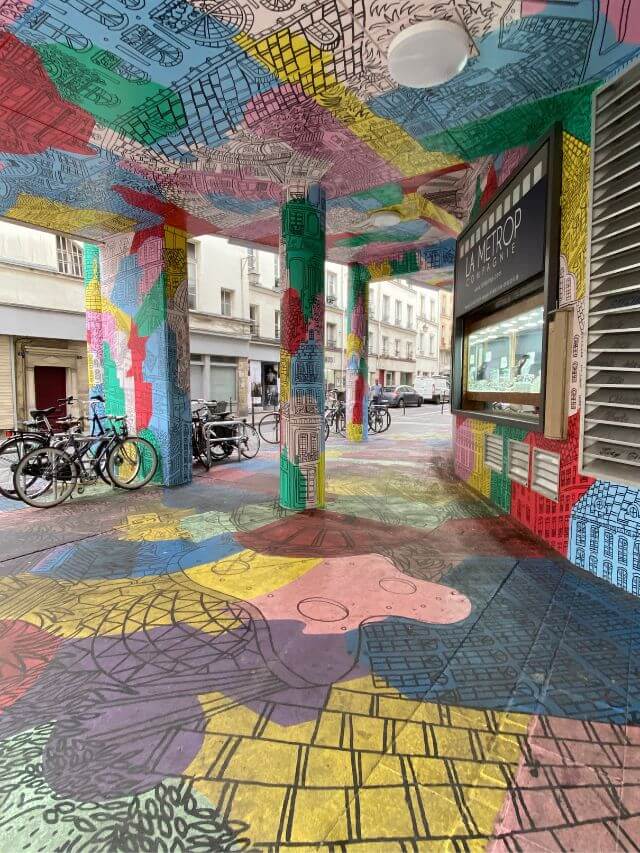 If we talk about urban art in Paris, we have to mention the Oberkampf Wall. Oberkampf Wall where something beautiful happens.
Here the works are constantly changing. New works are created twice a month and the style changes all the time. So if you travel often to Paris, and walk around here you can always see something new.
Île aux Cygnes
It is a rather strange place, only 10 meters wide but one kilometer long. This island, which is in the middle of the Seine River, runs from the Grenelle Bridge to the Bir-Hakeim.
Many athletes use it for a bit of exercise with a view of the Eiffel Tower, as there are facilities for cycling, climbing and other exercises. In addition, it is all wooded, so they have shade when it is time to train.
At the southern end of the Île aux Cygnes you will see a 16-meter high replica of the Statue of Liberty.
Maison de Nicolas Flamel
It was built in the early 15th century and is considered the oldest house in Paris.
Legend has it that Nicolas Flamel was an alchemist and had discovered the secret of turning lead into gold. But the reality is that he was a member of the University of Paris as a writer and juror and, in addition, he was a very intelligent investor.
He and his wife had this 3-story house built with the intention of housing poor people for free. In return they were asked to do some praying.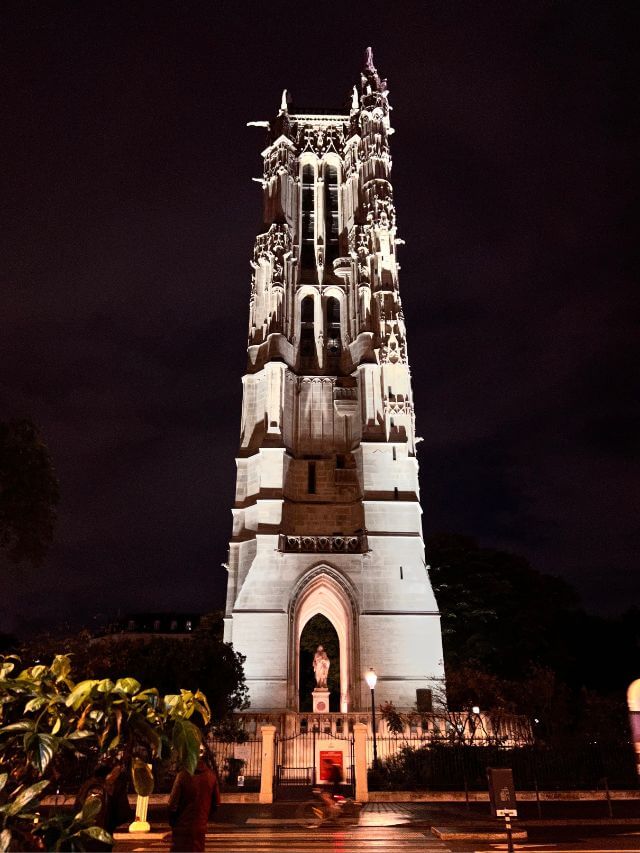 On the facade you can still see some engraved and sculpted stones, while inside you can eat in a restaurant.
You will find the mansion at 51 rue de Montmorency. You will also pass through here, if you take the free tour of mysteries and legends of Paris .
Paris Sewers Museum
Under Paris run 2,600 kilometers of galleries, through which 300 million m3 of rainwater and wastewater pass each year.
And this museum tells the story of that subway world. As soon as you enter the museum you have to go down to visit its permanent exhibition, which is a tour of a section of the sewers of Paris.
You will learn how these work and the magnificent engineering work involved in keeping it all running.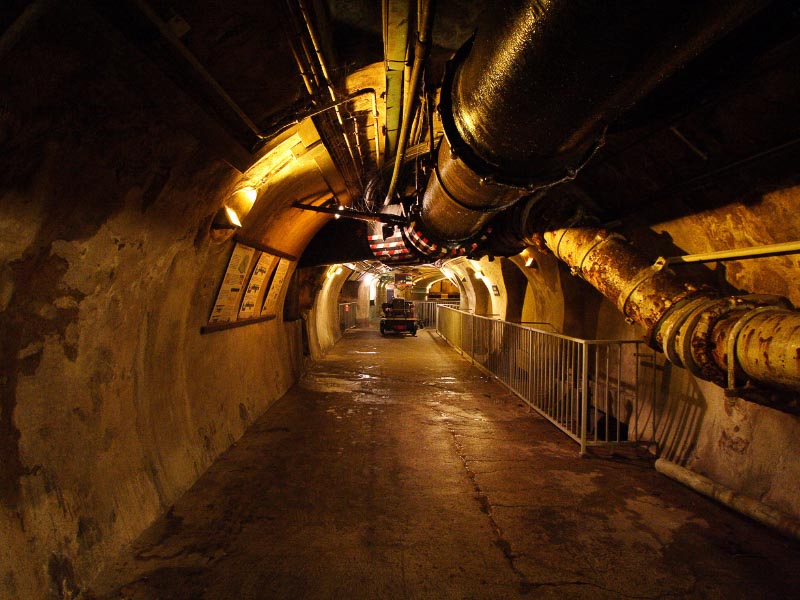 They will also tell you about the work of the men who are in charge of cleaning this circuit.
After this tour you will return to the museum, where you will learn about the history of the city's sanitation, its evolution and its problems.
Les Marais district
The Les Marais district has become one of the secret places in Paris that you must visit.
Formerly a swampy area where the Templars lived, today it is one of the most chic areas of the city.
Strolling through its cobblestone streets you can go to the Anne Frank Garden, the Vosges Square, the Saint Paul Church and the Hotel de Ville.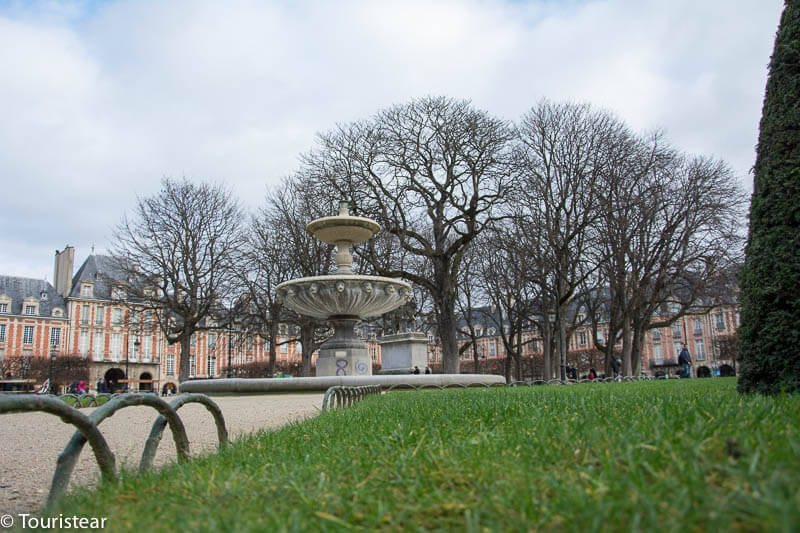 The Anne Frank Garden is a green space that has existed since the 17th century and today houses the Musée d'Art et d'Histoire du Judaïsme.
It contains foreign and native French trees, which help to have a pleasant shade to relax. You will also find traffic circles and an ancient pond. In addition, there are stores and cafeterias.
Coulée Verte René-Dumont (Promenade Plantée)
Promenade Plantée translates as Planted Promenade. It is a road where the old road that ran from the Place de la Bastille to Varenne-Saint-Maur passes.
When it was no longer in use, nature invaded the land and in 1988 a design was created that combined this wild vegetation with modern, planned landscaping.
It goes through the Viaduc des Arts, then the Vivaldi promenade (a shopping area), then continues through tunnels and ditches to reach the Porte Dorée and the Bois de Vincennes.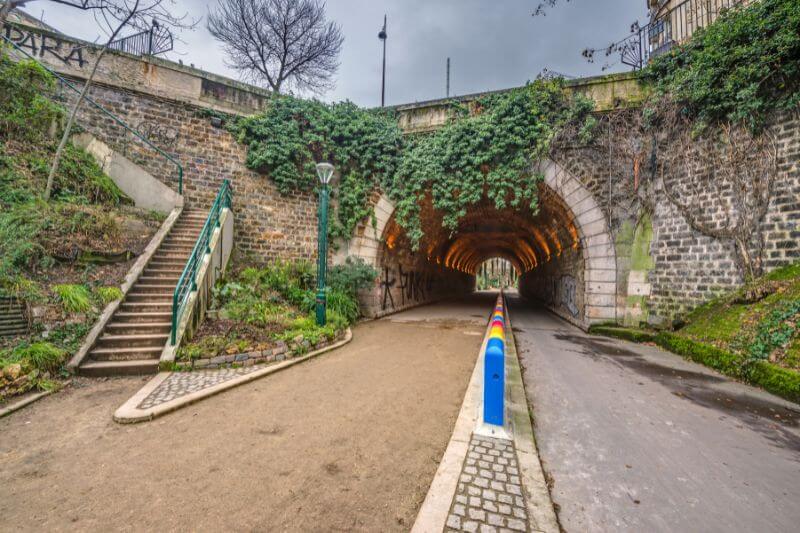 A good alternative to walk through Paris under the shade of linden and hazelnut trees, while breathing the perfume of rose bushes.
From the Promenade Plantee you will be within walking distance of the Rue Crémieux, the port of the Arsenal and one of our next destinations, the Canal Saint-Martin.
The Sinking House
We could translate it as the sinking house. Maybe you saw it in some Instagram posts and it left you with your mouth open, wondering where it was and what was wrong with that house. Sorry to prick your bubble, this is an optical illusion.
But that doesn't make it any less a super interesting place to go and see and to take some great photos.
To find it you have to go to Sacre Coeur, when you are climbing the last steps on your right you will see a beautiful lawn and behind it is the Sinking House, with its orange and cream facade.
Of course you won't see it sink, for it to come out as you have seen it you will have to tilt the camera before clicking.
Saint-Martin Canal
This 4.5-kilometer canal crosses districts X and XI, partly subway. It took 23 years to build and was inaugurated in 1825 to bring drinking water to Paris.
Along its edges are accompanied by centenary trees and following its course you will pass under the mysterious vault of the Bastille. You will also cross 4 locks and 2 swing bridges.
You will cross the Bassin de la Villette, a former commercial port and see the Crimean drawbridge.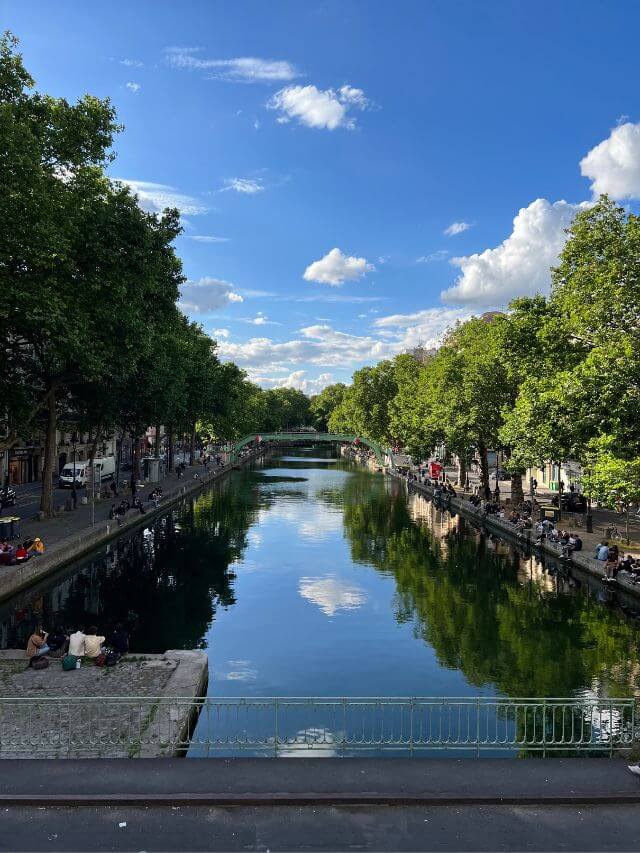 There are a few cruises that go all the way along the Canal Saint-Martin, a trip that lasts about 2h 30 minutes.
If you want to walk along the banks of the Canal Saint Martin, at the height of the Marais, you will find an area of shopping, modern and sophisticated buildings and beautiful walks.
And you could rest in the Square du Temple, a very nice square. You can also have a drink in the cafes that you will find on the sides or have a picnic on the edge of the canal.
Dalida Square
Dalida was a woman of Italian parents who moved to Cairo. Her real name was Yolanda Gigliotti and after being crowned Miss Egypt she settled in Paris, where she excelled as a singer, using the pseudonym Dalida, although she was also known as La Doña.
His fame and money allowed him to buy a palace where the most important politicians and artists of the 1970s met.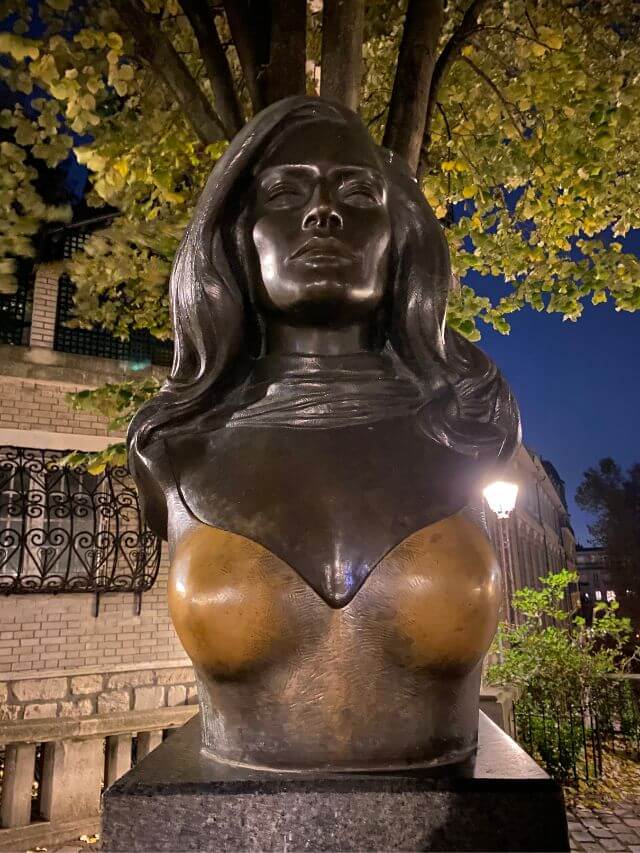 When she passed away, the most important people of the city decided to pay tribute to her by creating this square, crowned by a bust of the singer.
Since its inauguration in 1997, it has become a place of pilgrimage for all admirers of La Doña.
The Mills of Montmartre
The international fame of Moulin Rouge is one of the most famous places in Paris, but it has not lost its charm. It is a symbol of the culture of the capital that is worth knowing.
It was inaugurated in 1899 on the hill of Montmartre, which at the time was the fashionable district and where the biggest parties in Paris took place.
The idea of making a cabaret in the shape of a mill has to do with the fact that in ancient times there were 30 mills on that hill.
But if you want to know a place not so touristy, you can go to the Moulin de la Galette on Rue Lepic. This mill was built in 1622 and was the subject of inspiration for great painters such as Toulouse-Lautrec, Picasso and Renoir.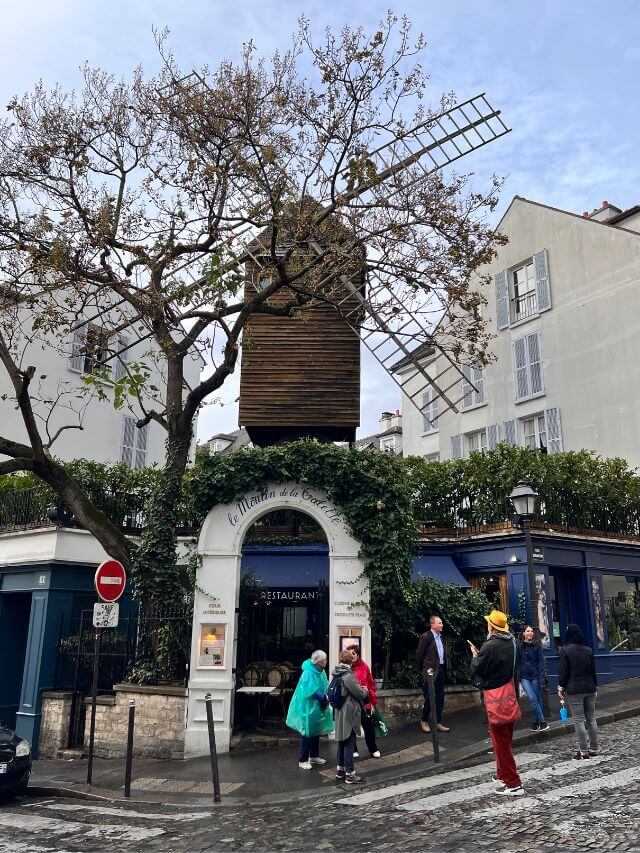 It is in perfect running and conservation condition.
Unfortunately it is not possible to visit its interior, but you can admire it from rue Lepic. If you go on the free tour of Montmartre you will pass by this place and they will tell you some interesting anecdotes.
Besides, the free tour of Montmartre is one of my favorites, I recommend you to do it, without thinking twice.
The Great Mosque of Paris
Another of the secret places of Paris is its Great Mosque, located in the V district and built in the 1920s as a tribute to the 70,000 Muslim soldiers who fought for France and died during the First World War.
It has a 33-meter minaret and its Moorish style is reminiscent of the Alhambra in Granada.
If you enter, you can admire the beauty of its carpet and the details of its sculpted arcades.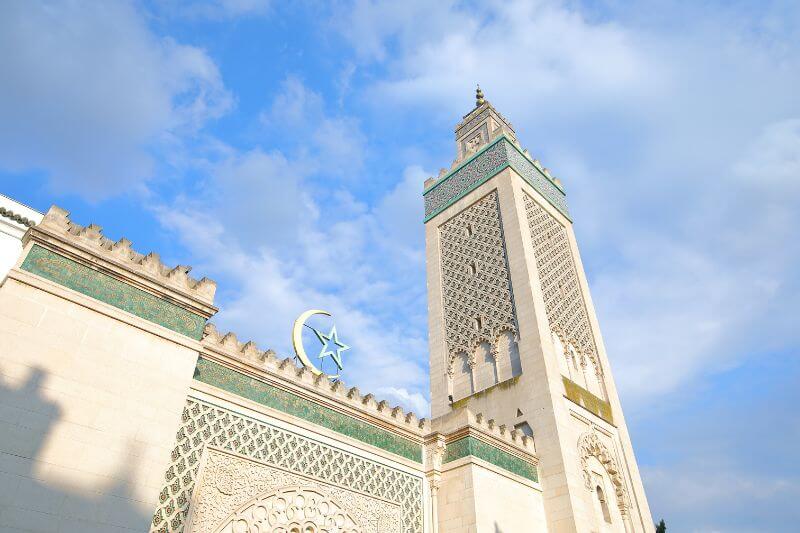 It also has a Turkish bath, a restaurant and a tea room. The Turkish bath is open during the winter on Tuesdays and Sundays for men and all other days of the week for women.
Address: 2bis Pl. du Puits de l'Ermite, 75005 Paris
The entrance fee is only 3€ per adult.
René Viviani Square
The first curious fact about this square is that it houses the oldest tree in Paris, a giant planted in 1601.
This small public park is near the Gothic church of St. Julian, and in its center you will see a fountain with a statue of St. Julian.
If you are in the area, come and take a picture with this historic tree. In addition, from here you have some unmissable visits of Paris, such as the Shakespeare Bookstore or take the best pictures of the Cathedral of Notre-Dame de Paris.
Take note, this visit is included in the free tour of the Latin Quarter of Paris. .
Address: 25 Quai de Montebello, 75005 Paris
Museum of Romantic Life in Paris
When translated, the name of the museum may sound confusing, but know that the museum exhibits what life was like during the Romantic period.
The building was the home of the painter Ary Scheffer, so you will find many paintings by him, and also by other painters who were his contemporaries.
There is also a space dedicated to George Sand, one of the most important French novelists and journalists of the 19th century.
The venue often hosts temporary exhibitions and organizes concerts and readings. In its beautiful cobblestone courtyard, in its garden and in its greenhouse you will have some perfect places to relax.
The museum is on the hill of Montmartre. Admission is free to see the permanent collection, but an entrance fee is required to see the temporary exhibitions.
Address: 16 Rue Chaptal, 75009 Paris
The fountain of Maria de Medicis
The Luxembourg Palace and gardens were designed and built around 1615 when Marie de Medici tired of the Louvre and ordered the construction of an Italian style palace.
In the gardens you will find many statues and benches to rest. There are also many playgrounds for children and a pond near the Luxembourg Palace, where boats can be rented.
The Maria Medici fountain is the only monument still standing of the original design and was built in 1630.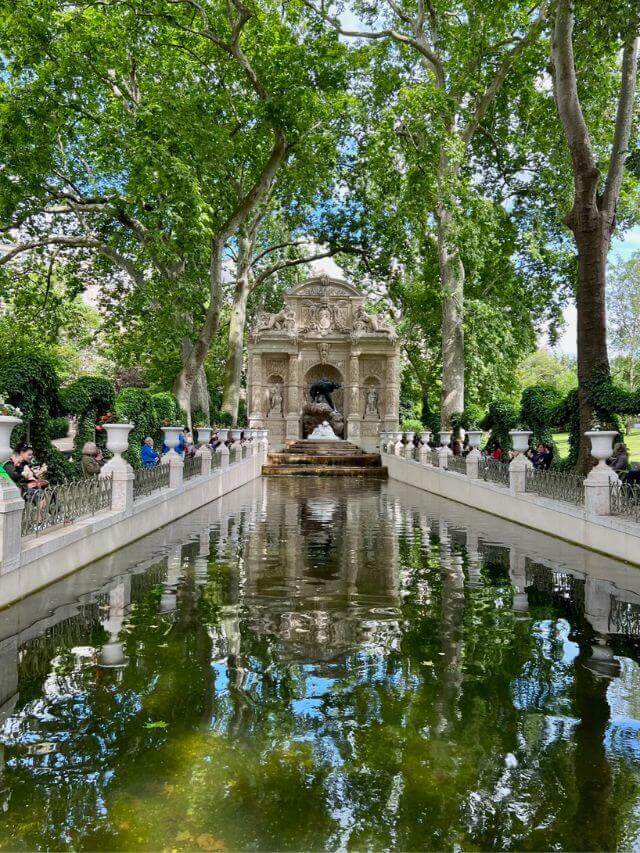 The truth is that it does not work as a source. However, what we know as the Medici Fountain is located at one end and in front of it a rectangular pond can be seen.
The fountain is composed of a high and very ornate wall and a set of statues. This entire monument is surrounded by tall trees that give an ancient charm to the entire landscape.
We walked all over the city, discovering the secret places of Paris. We propose this list to make your next trip to the City of Light more interesting and you can visit some places that escape the logic of tourists.
Visiting some of these sites is ideal for those who have been to the French capital before, or those who are not interested in the so-called must-see sites and want to explore new options.
Plan Your Trip to Paris
This post may include affiliate links. This means that we will receive a small fee if you make a purchase through our links. It has no additional cost to you. It's a win-win!