Day Trip to Giverny from Paris in 1-Day
If you are visiting Paris and have time left over in your itinerary, we have the perfect plan to make the most of that extra day.
Traveling to Giverny from Paris in one day is a great alternative, as it's only 76 kilometers away, so you can get there and back in a day.
This post will tell you how to get to Giverny from Paris, why to visit Giverny, and what you can do in this charming French town.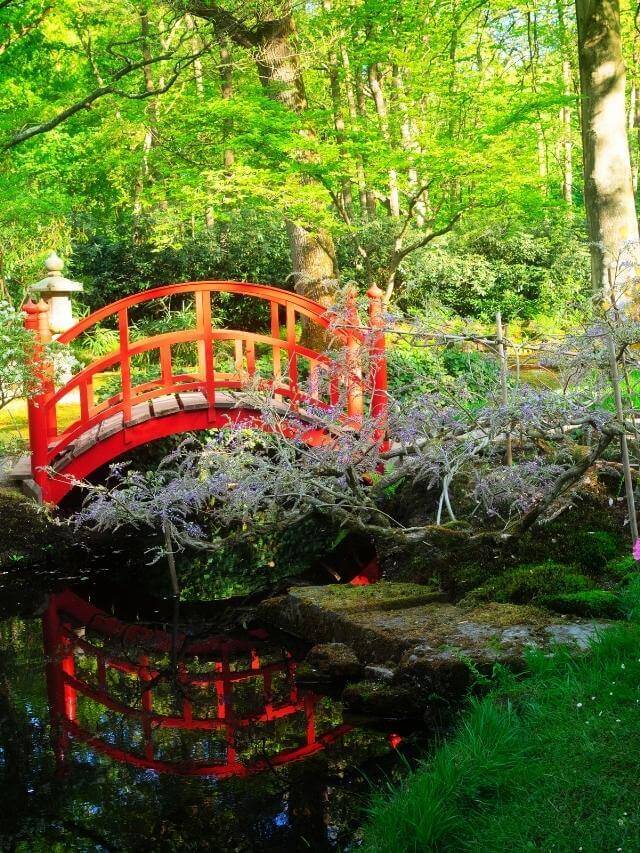 How to Get to Giverny from Paris
As Giverny is close to Paris, there are several ways to get there, although none is direct. However, even if you have to make combinations via public transport, it will not take you more than an hour and a half to get from Paris to Giverny.
Let's see how you can get from the capital of France to Giverny.
Train+bus
Unfortunately, as we told you, there is no direct train from the Parisian capital to Giverny.
So you have to take a train from the Parisian station Gare Saint Lazare and get off at Vernon, which is very close to Giverny. Buses (navettes) leave from there to your destination.
La Navette buses are outside the Vernon train station and will drop you off in the parking lot of Monet's house.
You can buy your train ticket online at the SNCF website.
There is also no direct bus service between Paris and Vernon, so we recommend taking the train first and then the bus.
The whole trip takes about an hour and a half.
Car
Another option, a little faster, is to go by car. The trip takes one hour.
You must take the Autoroute de Normandie from Paris and exit towards Vernon, following the signs to Giverny.
Driving to Giverny allows you to leave whenever you want, without relying on trains or buses.
Guided Tours from Paris in a group or private
The alternative of guided tours is the most comfortable when you don't want to deal with traffic or changing transportation or anything else.
Several companies are offering a day trip from Paris to Giverny. They include the transfer and visits to the essential places of "The city of painters."
Here you have several options to choose from; there are half-day and full-day tours.
Some of them go on their own Giverny highlights, and others combine the visit to this city with a tour of the Palace of Versailles.
Why Visit Giverny, Is It Worth It?
Giverny is an ideal visit for art and history lovers. But also for those who enjoy and get excited about gardens and flowers. And of course, also for those who want to get away from Paris.
Claude Monet's house, gardens, and water lily pond are incredibly well kept, and a visit to this place is one of the best things to do around the Parisian capital.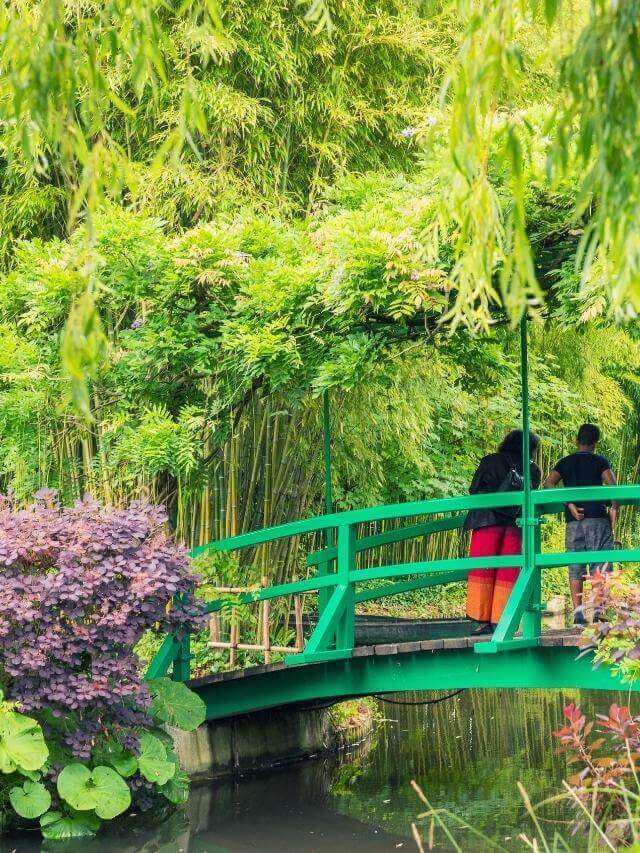 You can see many exciting and beautiful things on a visit to Giverny. One of the most important attractions is Monet's garden, which offers a different view every month thanks to the different types of flowers.
So if you already know the city, you could come back and have a new image to admire.
In addition, you will learn about Claude Monet and his paintings and see how the painter lived.
How Much Time do You Need to Visit Giverny?
If you don't have much time, you can do a half-day tour, but if you are not in a hurry, it is best to stay for a full day.
This way you will be able to walk around at your leisure and enjoy the gardens and observe with more time the works of one of the great artists of impressionism.
In addition, if you stay all day, you can visit the Museum of Impressionism and enjoy the paintings of other authors of the Impressionist movement.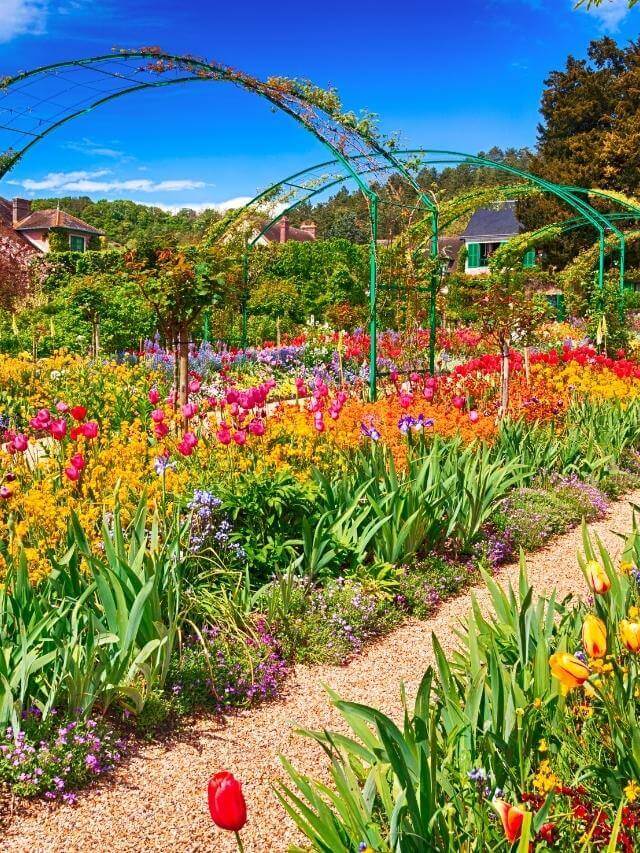 The Best-Guided Tours From Paris to Giverny
Let's see the most exciting tours to do in Giverny if you travel from Paris in one day.
On this tour, you will get to know the rural village where Monet lived. You will visit:
The tour includes round-trip transportation, the company of an expert guide, and all entrance fees. You can leave Paris in the morning or the afternoon.
In this option, you only have the transfer in a minivan, ideal for small groups. Then, once you get to Giverny, you can do whatever you want.
You can tour Monet's house, stroll through the village or visit the Museum of Impressionism and Monet's tomb.
You can buy your tickets here.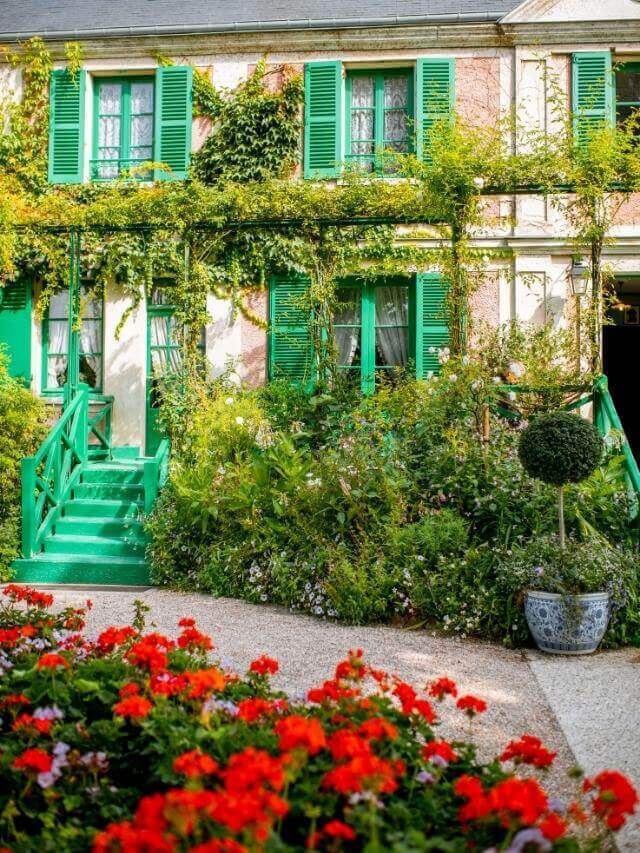 If you want to visit two of the most emblematic sites near Paris, this tour is what you are looking for.
You travel in a minivan for up to 7 people. The tour includes tickets to the Palace of Versailles and its gardens, the Trianon Palace, and the entrance to visit Monet's house.
The great advantage of this tour is that you will not have to wait in long lines to enter the Palace of Versailles. That saves you several hours that you can use to visit the places you like the most.
This is a perfect tour for those who love art, especially painting. In addition to seeing everything we have already told you in Giverny, you will visit Auvers Sur Oise, the village where Vincent van Gogh lived his last days.
There you can visit the church he painted and see his tombstone.
As you walk through the town, you will find dozens of buildings and sites that inspired the last works of this genius.
What to See in Giverny
Why do we recommend you to visit Giverny from Paris? You may think that Paris has enough attractions to visit other places.
But if you like art, when you are there, you will understand why we are making this recommendation.
Here are the main reasons why you should go to Giverny.
Monet's house and studio
Claude Monet lived in Paris until 1883 when he decided to move with his family to Normandy. The painter believed that he could paint better with the natural light and the colors of the countryside.
He found this property for rent. The site was enormous, its walls covering almost a hectare. When the painter's financial situation improved, Claude bought the house and the surrounding gardens.
With great skill, the house's caretakers kept it intact, with the original furnishings and decoration of the time when Monet lived there.
In addition to seeing his rooms, you will visit the studio where he worked for over 40 years and the Blue Room, where you will see the painter's collection of 200 Japanese prints.
As for the workshop, you can see reproductions on the walls that evoke how the workshop looked when the painter was still using it. Monet kept work from each of the stages of his career. The original versions of these reproductions can be seen at the Marmottan-Monet Museum in Paris.
You can read more about the house and even take a virtual tour at the Monet Foundation.
Monet's Gardens and the Water Lily Pond
Monet's gardens are the crown jewel of a visit to Giverny. That is why it is advisable to visit the house in the spring, although many also enjoy the garden's autumn colors.
The most notable features of this garden are the water lily pond and the Japanese bridge.
Monet was obsessed with gardening and took great care of these gardens. And the love seems to have been reciprocal because the landscape he built inspired him to paint his most famous works.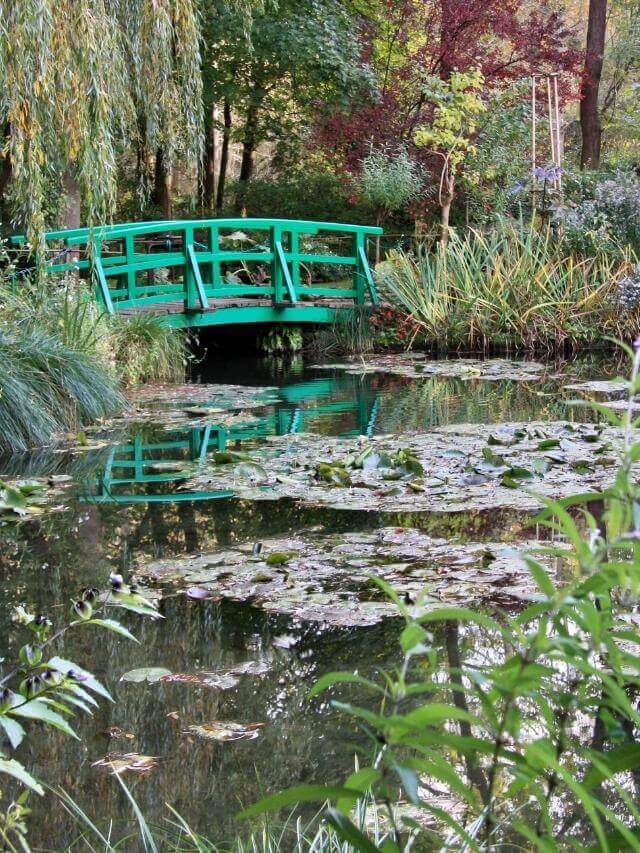 His Water Lilies series has more than 250 works and was one of the series that catapulted him to fame and made him the most important impressionist painter of the time.
Walking through Monet's gardens in Giverny is like being inside an impressionist work of art.
The house and gardens are usually open from late March or early April through late October or early November.
On the official website of the Monet Foundation, you can buy tickets to enter if you decide to go on your own. But there is much more information, right down to the type of trees and flowers you will find in the garden.
Musée des Impressionnismes Giverny
Some day tours from Paris to Giverny include visiting the Museum of Impressionism if you choose a tour that does not and has time to spare in town, consider taking this tour.
In addition to displaying canvases by Monet, the museum of impressionism allows you to explore the works of other French impressionist authors, such as Gustave Caillebotte, Eugène Boudin, and Jean Francis Auburtin.
The museum has permanent exhibits and other special exhibits that change throughout the year.
When is the Best Time to Visit Giverny?
If what you want to see in Giverny are Monet's house and garden, you should be aware that they are closed during the winter.
So the best time to visit the city is in spring, when this attraction is open every day and when the garden is at its most beautiful.
You can also visit it in summer, but you must be slightly more cautious with the heat.
Other Recommendations
One last recommendation we give you is to keep in mind that you will be walking through a garden full of flowers, so if you usually have some allergy, you should bring some antihistamine and take one before going to Giverny, especially in spring.
Plan Your Trip to France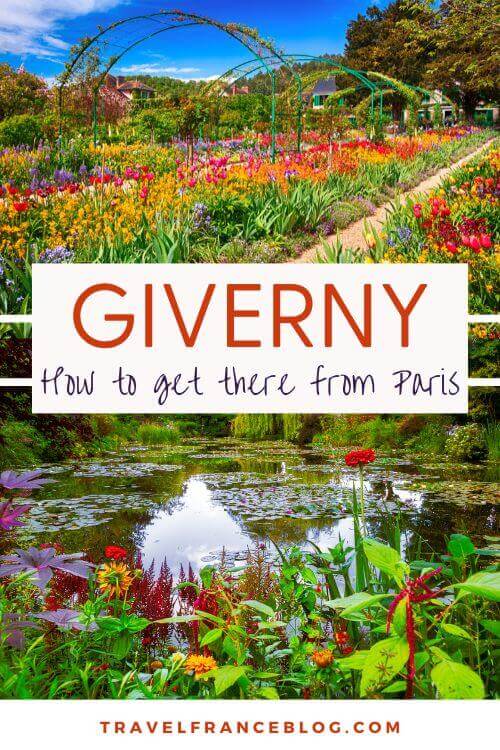 This post may include affiliate links. This means that we will receive a small fee if you make a purchase through our links. It has no additional cost to you. It's a win-win!