20 Romantic Plans in Paris in Winter
When you think of a trip to Paris, warm weather and chic fall outfits might pop into your head. While it's not necessarily known as a winter destination, Paris in winter is definitely worth a visit. Known as "the city of love," you will be surprised at just how romantic Paris is in winter.
Going to Paris off-season has many perks, the most notable being that it's not as crowded as it is in the fall, summer, or spring. Tour the city with your significant other as you cozy up to each other to warm up and soak up the romance of the city.
If you're looking for things to do in Paris during winter, we're here to help you out. Here we have compiled 20 romantic plans in Paris in winter.
Hopefully, with this guide, you and your partner will have the most romantic trip of your life to the world's romance capital.
Best Things to Do in Paris in Winter
1. Visit the Christmas Market around Paris in Winter
In winter, the streets of Paris are lit up with arrays of street markets. These Paris Christmas Markets or Marché de Noel are always buzzing with life, pumping up your holiday spirits.
You will find people selling local food and drinks, Christmas decorations, arts and crafts, and many other things you can buy as a Christmas gift.
Some of the biggest, most popular annual Paris Christmas Markets are:
La Magie de Noël at Tuileries Garden (which is more like a carnival with a Ferris wheel and other small carnival rides),
Marché de Noel Notre Dame at Square Viviani,
Hôtel de Ville Christmas Market,
and Saint-Germain-des-Prés Christmas Market.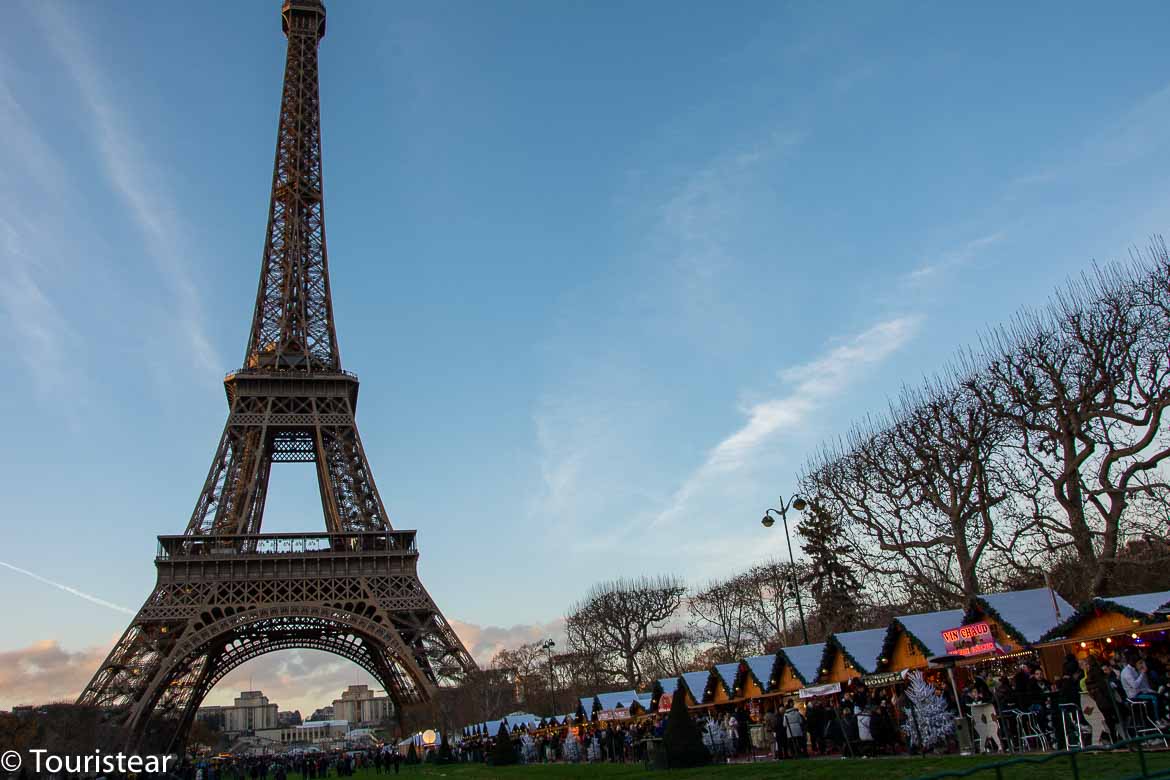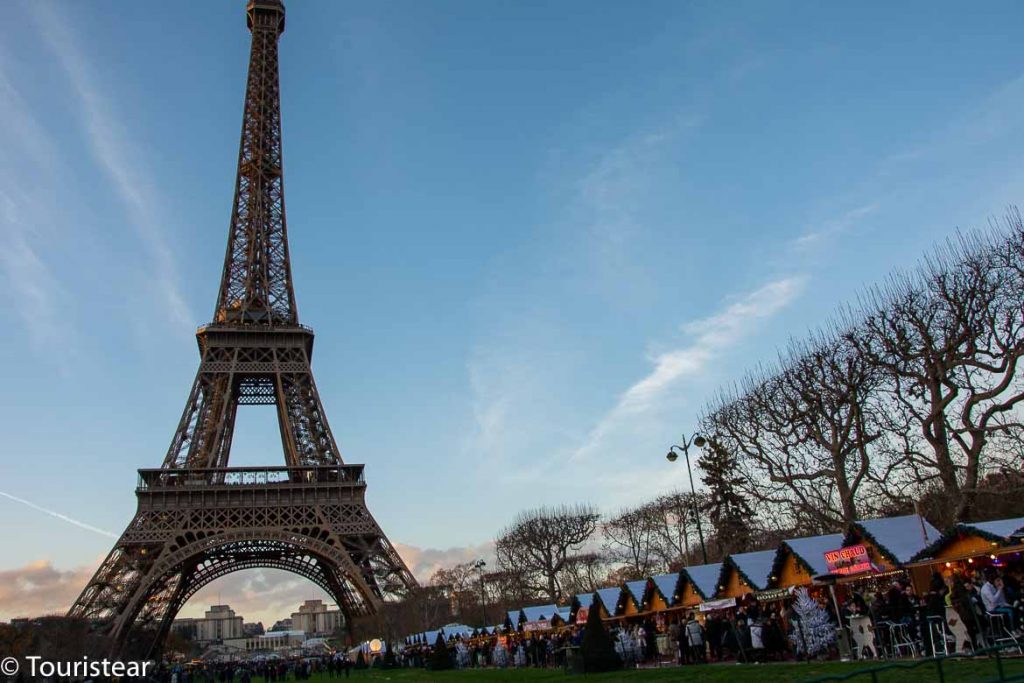 All in all, this is a great low-key date idea. There are many more Christmas markets than the ones we've listed above, and the markets won't be hard to find as long as you're in the city's heart.
Simply walk together arm in arm around the city while looking for crowds.
2. Climb the Eiffel Tower at Sunset in Paris in Winter
When it comes to enjoying the city's most iconic landmark, there are a few ways to enjoy it.
Some people like to take pictures "in front" of the tower, while others prefer to climb up it and have a gorgeous view of the city beneath them.
There's no one right way to do it, but if we're going to recommend a truly romantic activity at the Eiffel Tower, climbing the tower at sunset would be our choice.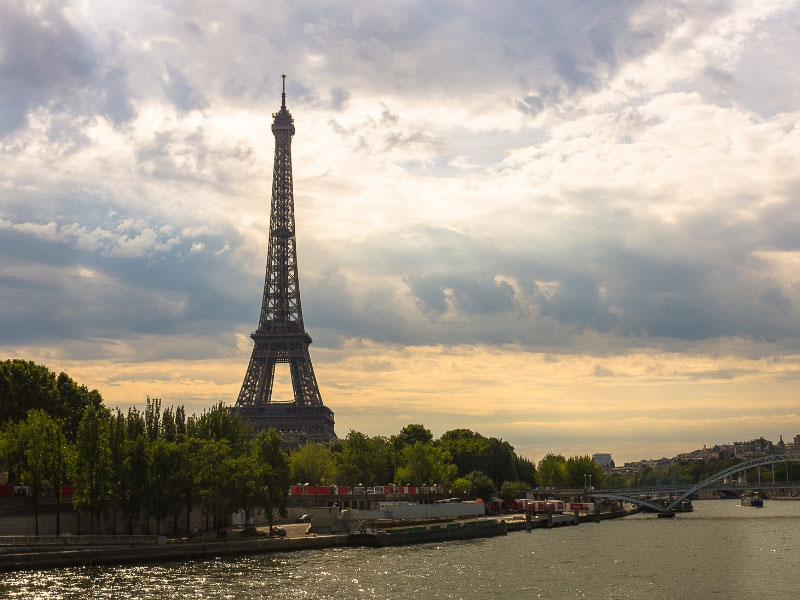 Picture you and your partner ascending the stairs at dusk, and when you arrive at the top, the sun is just starting to dip and lighting up the city in warm hues.
And after the sun is gone, the sky turns dark, and the two of you will watch the city lights.
Keep in mind that the sunsets in Paris during winter at around 5 pm, so make sure you're already by the tower before then.
3. Dine on a Cruise on the Seine in Paris in Winter
If a daytime river cruise is a fun way to tour Paris, a nighttime dinner cruise on River Seine is perfect for a romantic plan in Paris in winter.
There are many cruise agents on the River Seine offering various packages of tours and menus.
If you're having dinner during winter, it's better to look for indoor cruises. Some tours have boats with large windows next to every table so you can have an intimate indoor dinner while still having a great view of the city.
4. Have a Cup of Hot Chocolate
What's better than a cup of hot chocolate in winter? Especially since Paris is known for having the best hot chocolate.
Plenty of cafes are known to serve the best of the best hot chocolate, with the most notable being Carette since it famously comes with whipped cream that perfectly brings out the rich taste of the chocolate.
Other popular places are Cafe de Flore, Angelina, and Cafe Les Deux Magots. We also recommend that you order a croissant with your hot chocolate and dip it. This is a great way to kick off the date in the morning.
5. Go Ice Skating in Paris in Winter
Paris really turns into a Winter Wonderland during winter. You can find many outdoor ice skating rinks around the city, including in Christmas markets such as the Jardin des Tuileries.
Skate around on the ice hand in hand while appreciating the romantic Paris in winter.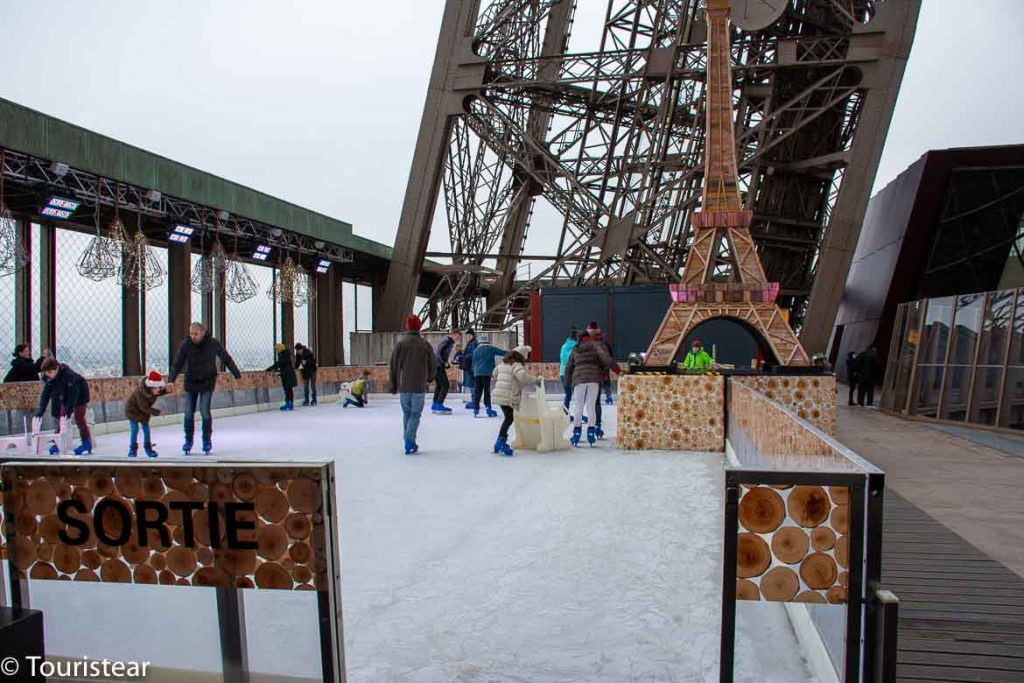 If you're looking for a one-of-a-kind skating rink, did you know that there's an ice skating rink at the Eiffel Tower? It's located on the first floor, 57 meters above the ground.
Printable
Outfit Planner
EXTRA TIP: plan what you will take in advance so you take everything you need and do not have to make extra expenses at the destination. You can download the PDF here; the price is up to you!
6. Wedding Vows Renewal Ceremony at the Eiffel Tower with a Photo Session
All couples want to hold their wedding ceremony in Paris, but not everyone can afford it. Fortunately, an interesting service at the Eiffel Tower might be the alternative you need.
Renew your wedding vows in front of the Eiffel Tower. They offer a full package of wedding vow renewal ceremonies with a photo shoot in front of the iconic tower.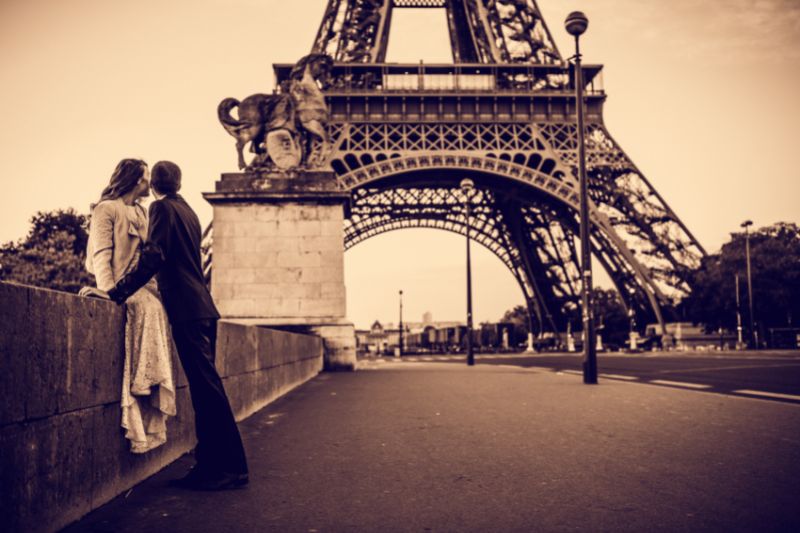 The whole thing usually takes about an hour and a half, and you will get 200 digital event images.
7. Visit Disneyland Paris in the Winter
Get a taste of romantic Paris in winter by going to the alleged "happiest place on earth." Going to the theme park is always a great idea for a date.
Spend a whole day having fun, greeting characters, eating snacks, and buying character ears for each other.
There are some things to consider before visiting Mickey & Co. in the winter months. If it suddenly snows, some attractions and parades will not operate.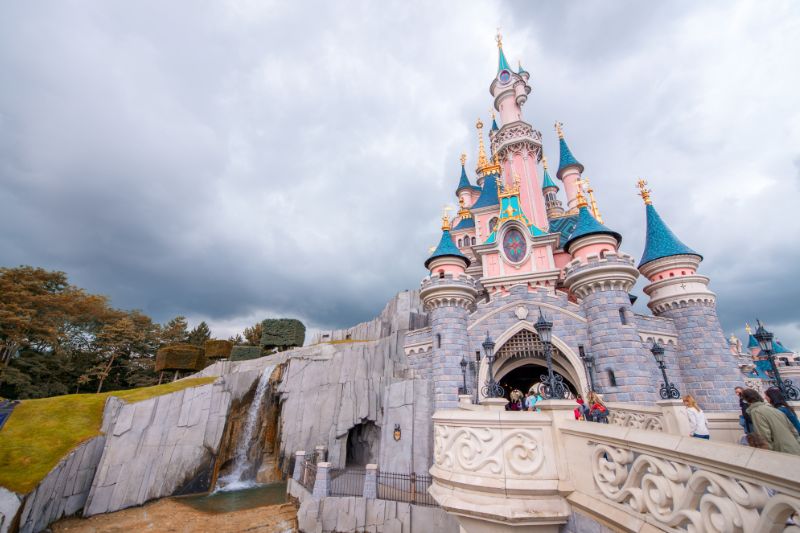 The opening hours are also much shorter, usually from 10 am to 6:30 pm.
However, there are also some surprising upsides of Disneyland in winter. Several rides will feel even more magical, such as Thunder Mountain, which looks exceptionally enchanting with blankets of snow on the mountain.
Lastly, the queues are much shorter compared to other seasons.
8. Try the Mulled Wine "Vin Chaud" in Paris in Winter
When in France, you can't leave without trying the country's special drink, vin chaud. It's a spiced mulled wine that is exquisitely fragrant.
All the spices make it a perfect drink for winter, and the fragrance makes it perfect for the holidays.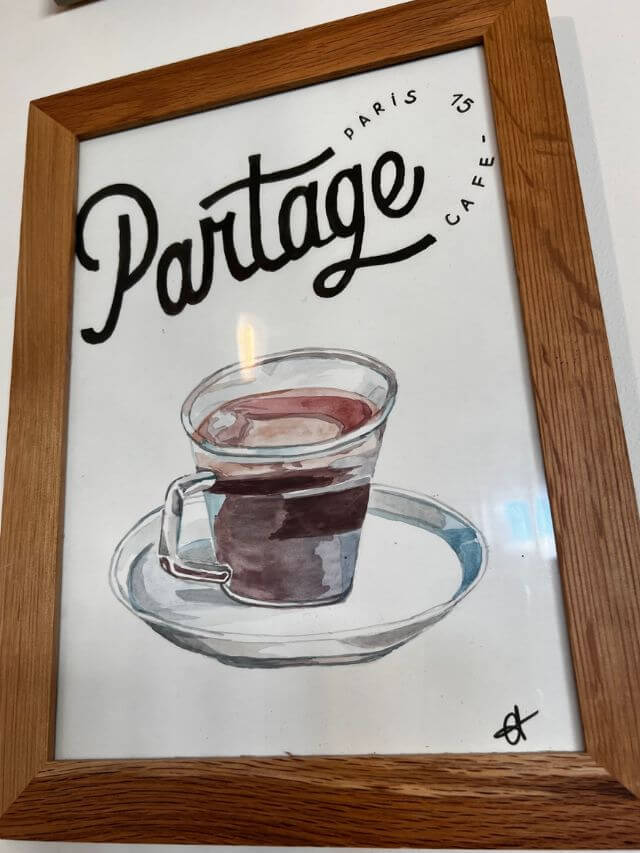 A great option is Wine Paris if you want to go to a wine-tasting place. You will be guided by a professional French sommelier who will recommend you the best wine and cheese pairings.
Other places that serve the best vin chaud are Le Chalet du 8ème, Little Red Door, and, of course, the Marchés de Noël or Christmas Market.
9. Tour Galeries Lafayette
You can always go shopping at Galeries Lafayette Haussmann for a simple date idea. It's a shopping district at the city's heart, filled with more than 280 stores.
Have the most romantic shopping experience in your life in this majestic glass dome architectural masterpiece.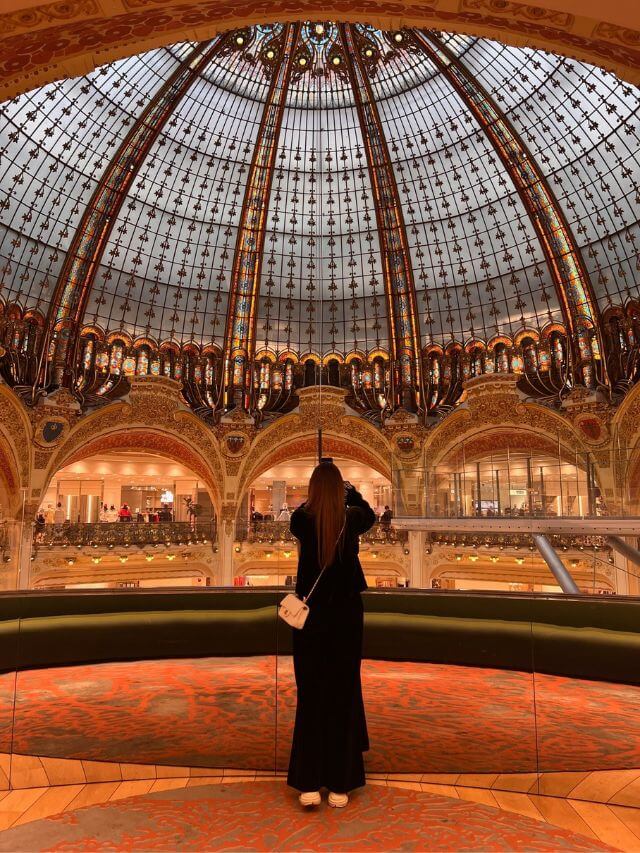 All in all, even if you're not going to buy anything, the architecture itself is worth checking out the place. Feel how magical the dome is from the inside.
While you're there, you have to go to the roof. It's got a great view, including the Eiffel Tower.
10. Visit the Louvre Museum
Next to the Eiffel Tower, the Louvre Museum is probably the second most iconic attraction of the city.
Home to the enigmatic Mona Lisa, it's no surprise that the museum is packed all year long. But the museum showcases way more than just the da Vinci painting.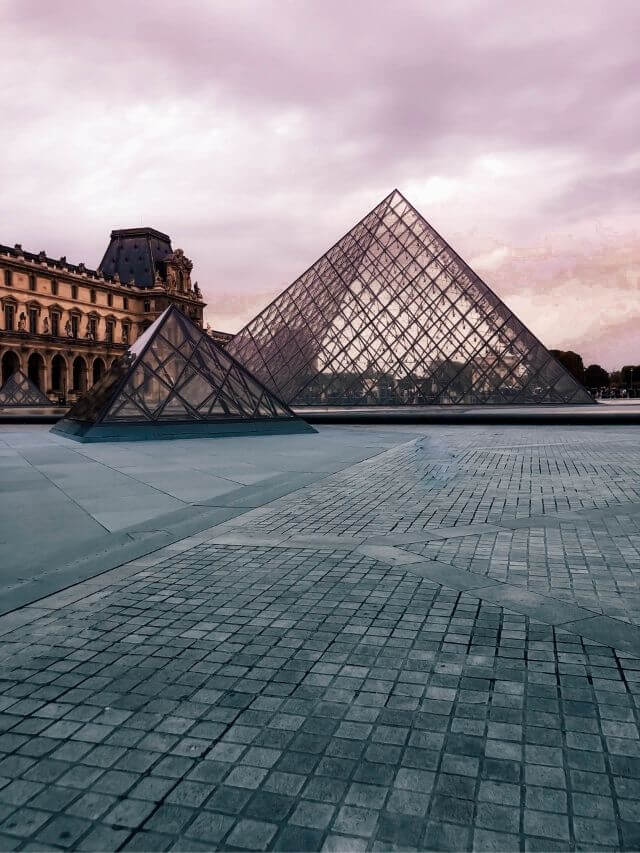 In fact, if you're visiting for the first time, you'd be surprised at how large the museum actually is.
It's a great place for a lowkey date because don't we all just love cute museum dates?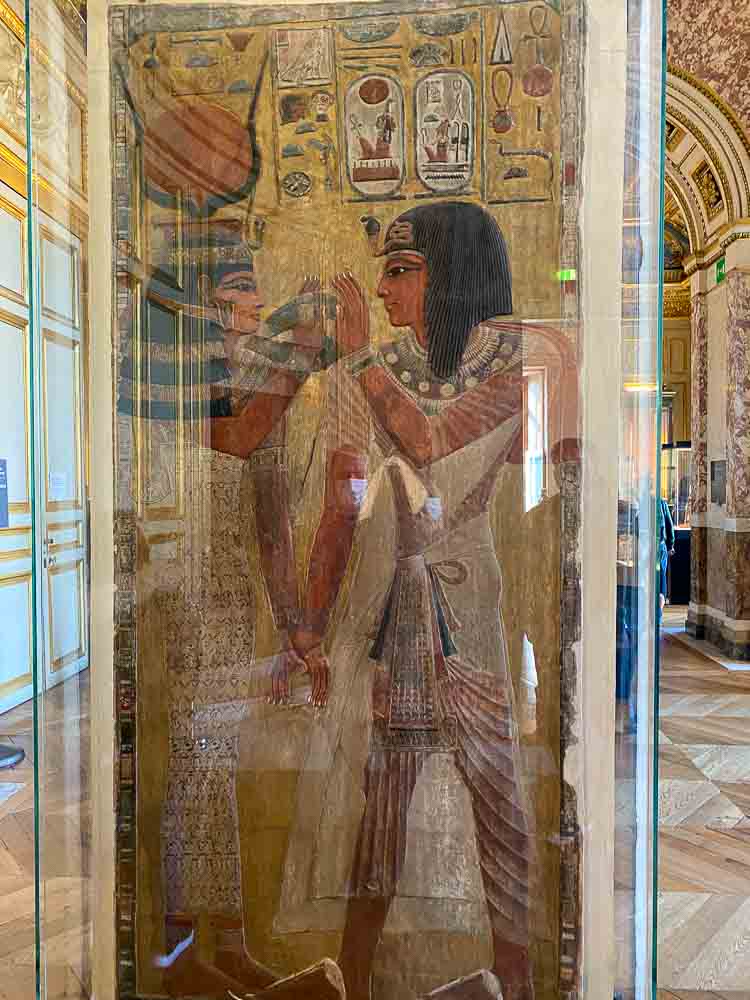 Other notable artworks in the museum are The Raft of the Medusa, The Wedding at Cana, The Venus de Milo, Liberty Leading the People, and The Coronation of Napoleon.
11. Tour the City in Search of Christmas Lights
Just like we discussed above, winter Paris is always lit up, both with the buzz and in the literal sense. Known also as the city of lights, Paris gets even more "lit" with the addition of colorful Christmas lights.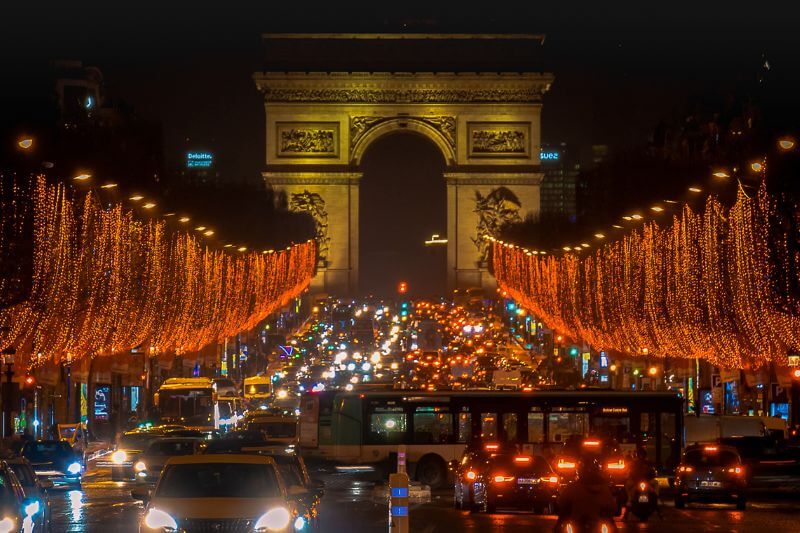 Have a romantic, chilled date night out with your partner by walking the streets of Paris while looking for the most beautiful lights in the city.
Near Arc de Triomphe at Champs Élysées, the famous one million red and blue lights are on the trees and along the street.
In Place Vendôme, you can find dozens of Christmas trees lit up with white lights.
Along Rue du Faubourg Saint-Honoré, between Rue Royale and Palais Royal, there are many Christmas light decorations decorating the luxury shops on that street.
Look for other Paris Christmas lights while spending some quality time with your partner.
Cuddle up to each other for warmth as you walk along the streets of Paris. For more magnificent lights, look for churches. They always have the most beautiful, colorful, intricate Christmas lights decorations.
12. Dine with a View of the Eiffel Tower
If a dinner date on the Eiffel Tower is out of your price range, another – and arguably better – alternative you can try out is having dinner with a view of the tower.
Dinner will never taste as good as it does in the world's romance capital with the person you love.
Since the tower is so big, there are countless options for restaurants offering a clear view of the tower. Some of the most popular are Girafe Restaurant, Maison Blanche, and Café de l'Homme.
If you want to be really close to the tower, a good option is Les Ombres, a fancy terrace restaurant at the top of Quai Branly-Jacques Chirac Museum.
If you feel Les Ombres is out of your price range, Le Bistro Parisien is a great option for a relatively affordable meal beside the tower.
For a special view from above, try dining at La Ciel de Paris, a gourmet restaurant on the 56th floor of the Montparnasse Tower.
You will get a full view of the tower right in front of you. Interestingly, it is the highest restaurant in the whole of Europe.
13. Prepare a Romantic Picnic in Paris
Who says you can't have a picnic during wintertime? It's true that it takes a bit more preparation, but it's still fun nonetheless.
The first thing you have to prepare is thick clothes and warm blankets, anything that will warm you up. Next, check the weather forecast to ensure it's not going to snow.
A light snow might make a nice ambiance, but more than that is just a nuisance. The food and drink you bring should also be warm.
This can be something as simple as fresh pastry from the nearest coffee shop oven.
As for the location, the Seine River is a popular picnic spot. Plane Dauphine just off of Pont Neuf is also a great place to look for possible sunshine, even in the winter.
Snuggle up together and see the Eiffel Tower while sipping on hot chocolate. A picnic in Paris in winter is certainly a date you won't ever forget for the rest of your life.
14. Visit Musée de la Vie Romantique
Since we're making a list of romantic places, there's no way we're not putting The Museum of Romantic Life or Musée de la Vie Romantique.
It's a small museum showcasing interesting exhibits, including the works of Frederic Chopin and George Sand. It's a quaint little place with a cute cafe and garden
The best part about it is that the entrance is free. However, they also have an exhibition where you have to pay to get in.
15. You Cannot Miss a Photo on the Wall of 'Je t'aime'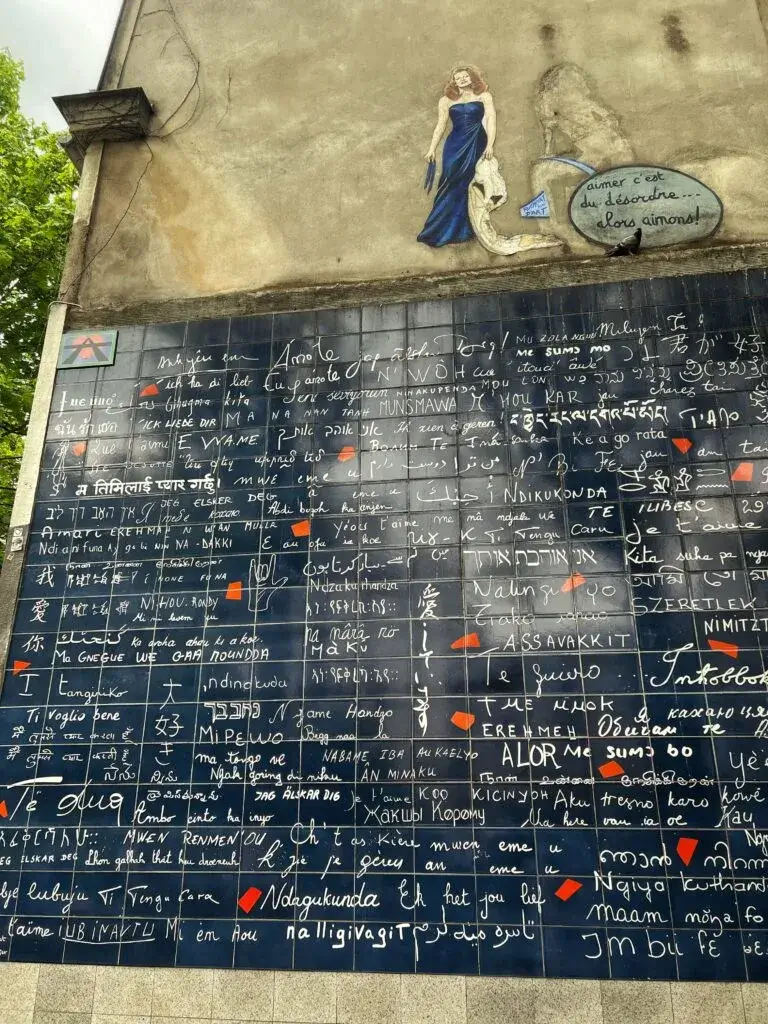 Le Mur des Je t'aime, or the "wall of love", is a unique wall in the Jehan Rictus square. Spanning 40 square meters, the wall is filled with scribbles of "I love you," but in 250 different languages.
Take a picture in front of this wall with your significant other to commemorate your love.
Another fun activity you can do together is to look for I love you in your respective native languages. Play a game of who finds it first and share a good laugh with each other.
16. Paris Moulin Rouge Cabaret Dinner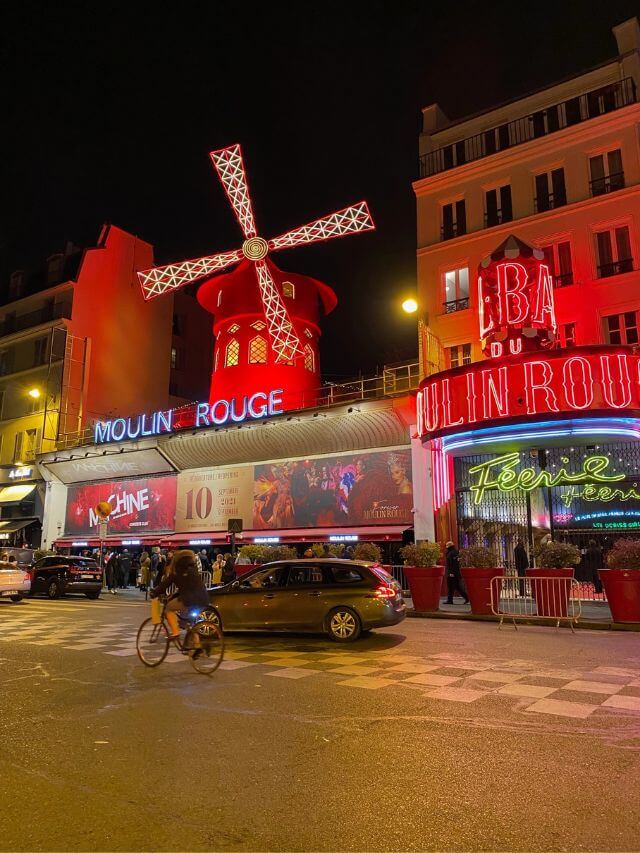 Be a cultured tourist couple in Paris and watch the city's most extravagant show. Have an unforgettable evening watching the Paris Moulin Rouge while dining on a 3-course gourmet.
This Parisian cabaret is internationally known, particularly from the paintings of Toulouse Lautrec. The show includes dancers and showgirls performing theater numbers.
Before the show, you will also get to enjoy a tasty dinner of fine French feast. After that, wash down the bountiful meal with champagne as the music starts playing and all the colorful dancers come to the stage.
17. Eiffel Tower Dinner with Seine River Cruise and Moulin Rouge Show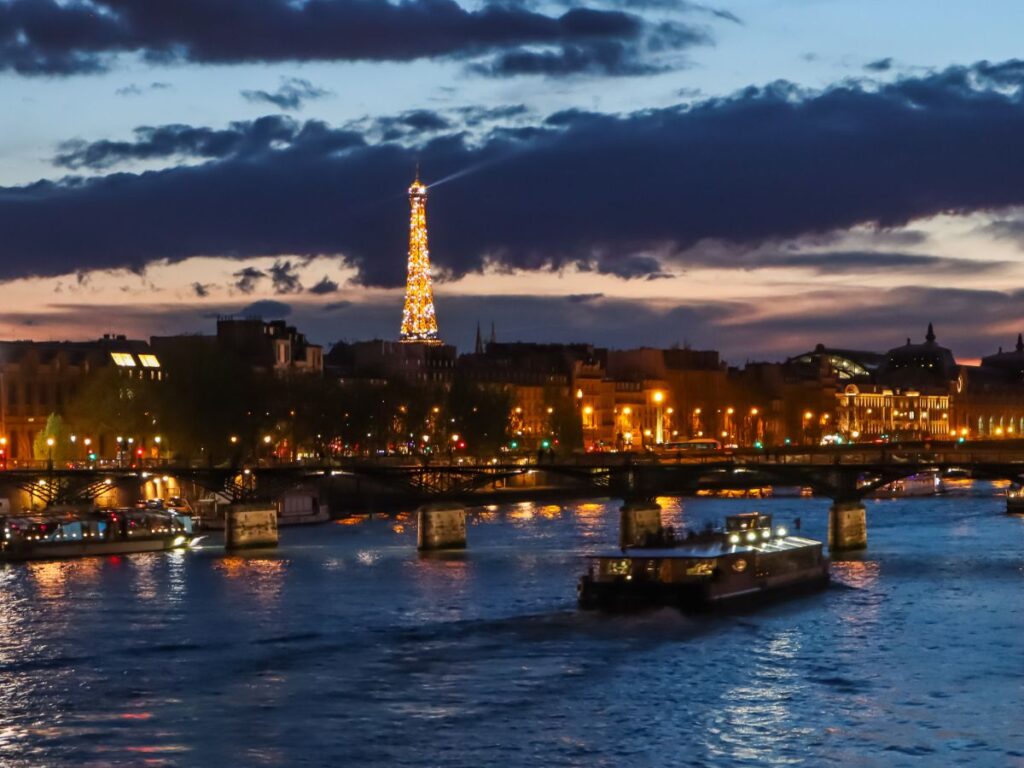 So we've covered cruising on the Seine, dinner with a view of the Eiffel Tower, and the Moulin Rouge Show, but why not do them all?
This dinner cruise and Moulin Rouge Show date night package gives a date night with a true Parisian feel. Take your partner on a River Seine cruise and then catch the Moulin Rouge Show afterward.
You can also choose where to have dinner, either on the river cruise itself or at the Eiffel Tower.
This is a great way to really get a feel of the city at night, without the hassle of planning the date! The interesting part of the package is the variety of activities.
You will get the classic dinner with your significant other, a romantic cruise on River Seine, and experience the unique cabaret show full of flashy dancing, costumes, and acrobatics.
18. Opera at Palazzo La Traviata at the Jacquemart-André Museum
Another show you must see while in France is the opera at Palazzo La Traviata.
Different from your good ol' simple theater show, with Opera at Palazzo La Traviata, you will get a full experience, including visiting the museum's permanent exhibition.
Afterward, you will go to the opera room and see the drama unfold right before you.
Instead of using a stage, the actors just do the play right in front of you on the floor. Don't worry; you will get a great view of everything that's happening since the room is very small and intimate.
The whole play is also very interactive, with the cast often talking to the audience and even sharing a glass of wine.
19. Do a Photoshoot in Paris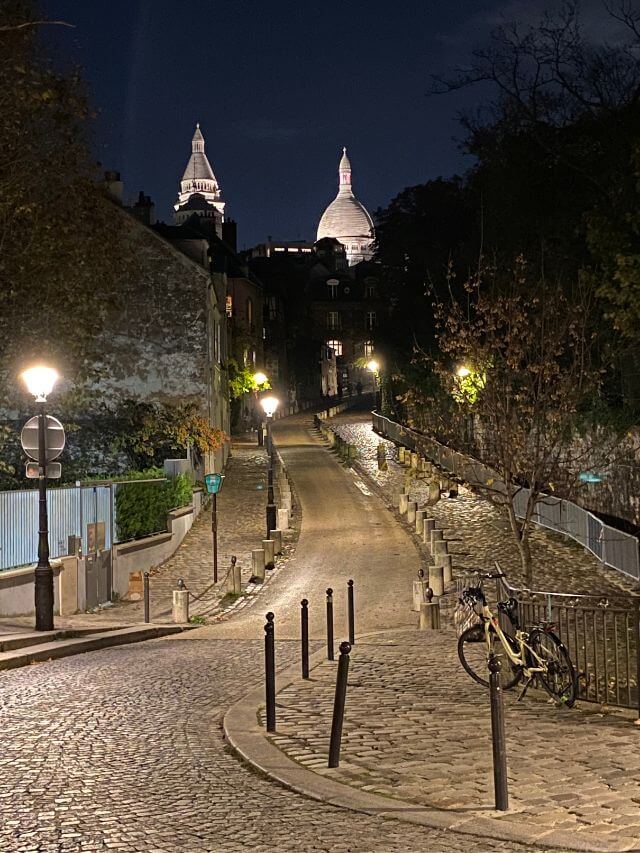 Nowadays, you can't say you've been to a place if there are no pictures. Why not get a private photography session to ensure a great memory of the trip?
It's a great way to ensure you have the best memento of your best trip with the love of your life. No more shaky pictures and bad angles!
Depending on the agency, you can do the photoshoot in a few ways. You can just hire somebody for an hour or two, and they will ask you to pick one of their recommended photo sites.
Another way is to hire them for days to follow you and your partner in your romantic Paris winter adventures. This way you can choose the place and get a good memento of your trip.
20. Take a 2 CV Car Tour
Exploring Paris has its enchantment, yet on cooler days, why not opt for a cozy ride in a 2CV Citroën Car? Paris Perfect offers the opportunity to embark on a journey in this iconic French vehicle, affectionately dubbed the "Deux Chevaux."
Enjoy the comfort of being driven around, taking in both famous sights and hidden gems. These tours, lasting either 90 minutes or three hours, come with a knowledgeable chauffeur/guide who provides fascinating commentary.
It's a truly Parisian experience, ideal for cuddling up together. And when the sun is out, feel free to lower the roof… Departures are available from your Paris Perfect holiday home or Place de la Concorde near the Tuileries Garden.
Tips for Visiting Paris in Winter
Winter in Paris is a unique and enchanting experience. So, embrace the chill, savor the moments, and make unforgettable memories. Let me share some tips for visiting Paris in the cold months.
What are the Winter Months in Paris: The season stretches from December through February. If you're into the Christmas magic, December is perfect with all the decorations and festive vibes. But January and February are quieter and often cheaper.
Pack Like a Pro: Given the average winter temperatures ranging from 1°C to 7°C (33°F to 44°F). Throw in your warmest clothes, a sweater, a cozy scarf, gloves, winter base clothing, and a trusty coat. Don't forget an umbrella – it tends to rain more than snow.
Footwear Matters: I've got a hot tip for your feet – the Tropicfeel Monsoon Shoes. They're waterproof, comfy, and perfect for navigating the sometimes wet and slippery streets of Paris during winter.
Indoor Adventures: When the weather gets nippy, Paris has got your back. Museums like the Louvre are great for staying warm and soaking up some culture.
Enjoy the Serenity: Fewer tourists mean you can enjoy popular spots like the Eiffel Tower and Notre Dame without endless lines. It's like having Paris to yourself.
Seasonal Delights: You've got to try some hot chocolate or mulled wine at a cozy Parisian café – it's a winter must. And don't even get me started on the crêpes and croissants – they're heaven.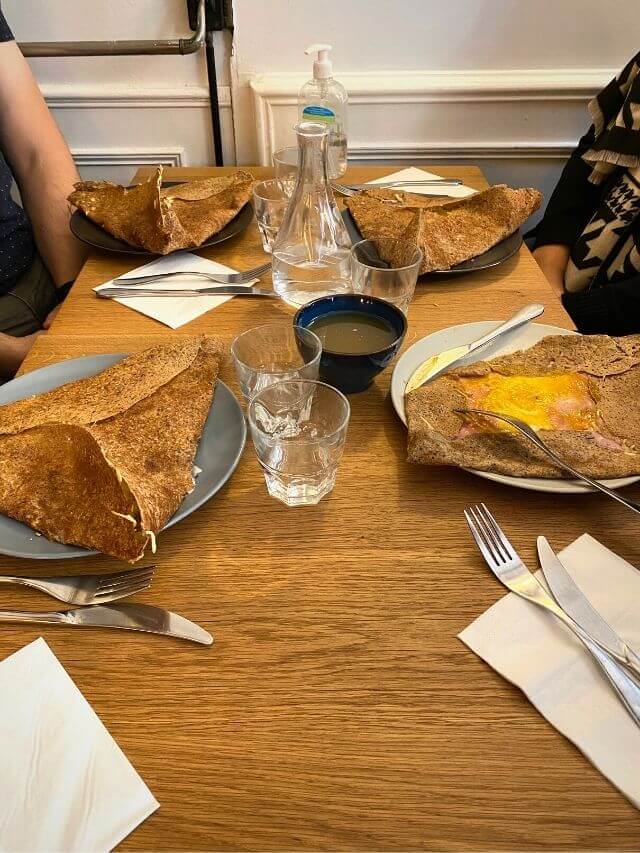 Nighttime Magic: Paris by night is pure magic in the winter. The city's landmarks are all lit up. Take a stroll down the Champs-Élysées and bask in the city's beauty.
Christmas Markets: If you're there in December, you're in for a treat. The Christmas markets are fantastic. Sip on some warm vin chaud (that's hot wine), and grab unique souvenirs.
Day Trips: Don't limit yourself to just Paris. Take a day trip to Versailles or the charming town of Giverny. They're less crowded in the winter, so you enjoy them more.
Stay Flexible: Keep your plans flexible. Parisian winter weather can be a bit unpredictable. It's usually short-lived if it snows, but it can be incredibly beautiful. So be ready for impromptu photo ops.
Where to Stay in Paris in Winter?
Winter in Paris is a magical time for lovers, and choosing the perfect accommodation can elevate the experience to a whole new level. Whether you're on a budget, looking for something mid-range, or ready to splurge on luxury, there's something for everyone.
Here are my top picks for romantic accommodations in the City of Love:
If you're seeking a charming and affordable escape, Jardin d'Alesia is a hidden gem. While it's a bit farther from the Eiffel Tower, this means you'll enjoy a quieter, more intimate retreat right in the heart of France.
The Classic Double Room is budget-friendly, though a tad small. However, I recommend booking the Classic Room with Terrace for an extra touch of romance. Picture having breakfast or dinner on your private terrace, with stunning views of the city wrapped in its winter splendor.
Here, you're getting closer to the iconic Eiffel Tower. Even the most affordable Standard Double Room offers a distant view of the Eiffel Tower, setting the stage for romantic, chilly nights in a room adorned with a delightful romantic theme.
It's the perfect blend of affordability and proximity to one of Paris's most renowned landmarks, making your winter getaway truly special.
For those ready to indulge in the ultimate romantic escape in Paris during winter, Hotel Tour Eiffel is the pinnacle of luxury. Opt for the Deluxe King Room with Balcony, boasting a breathtaking Eiffel Tower view.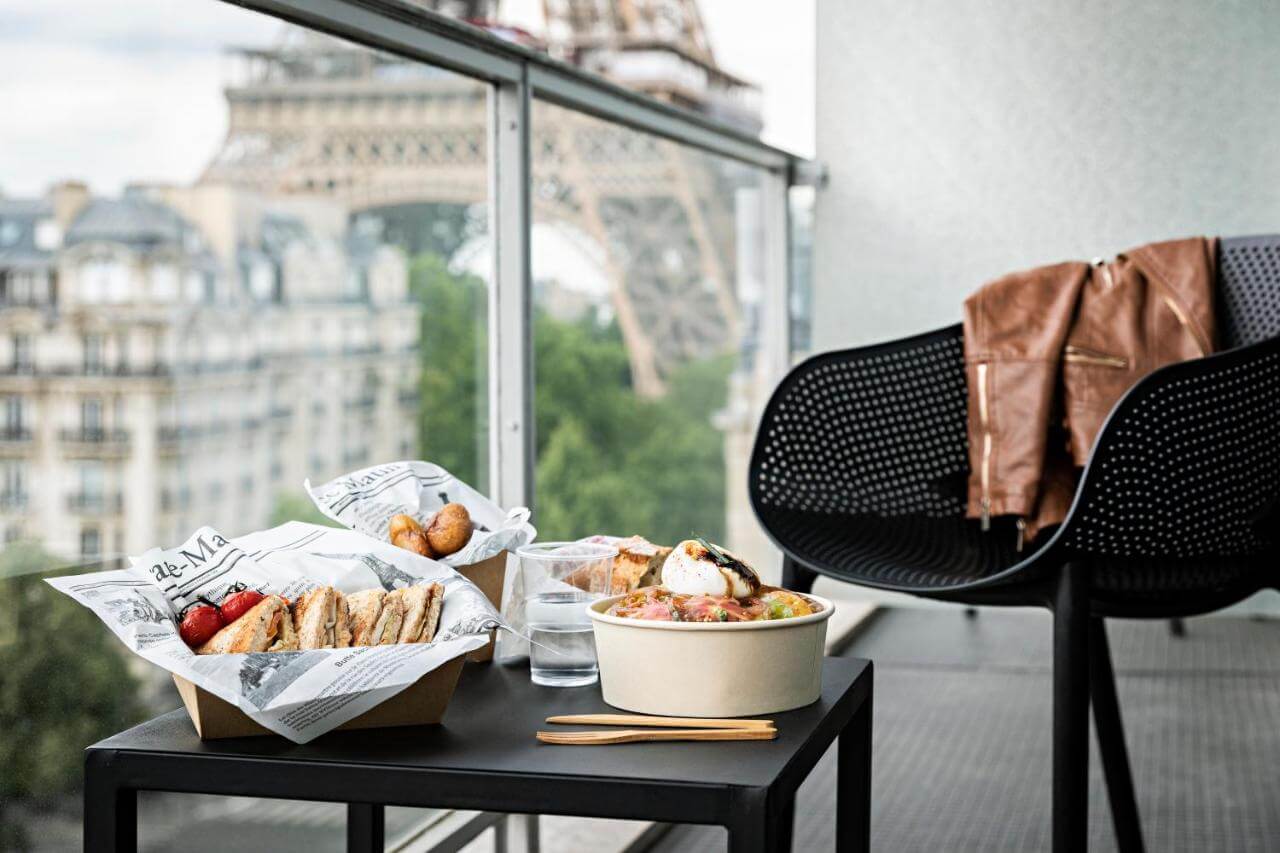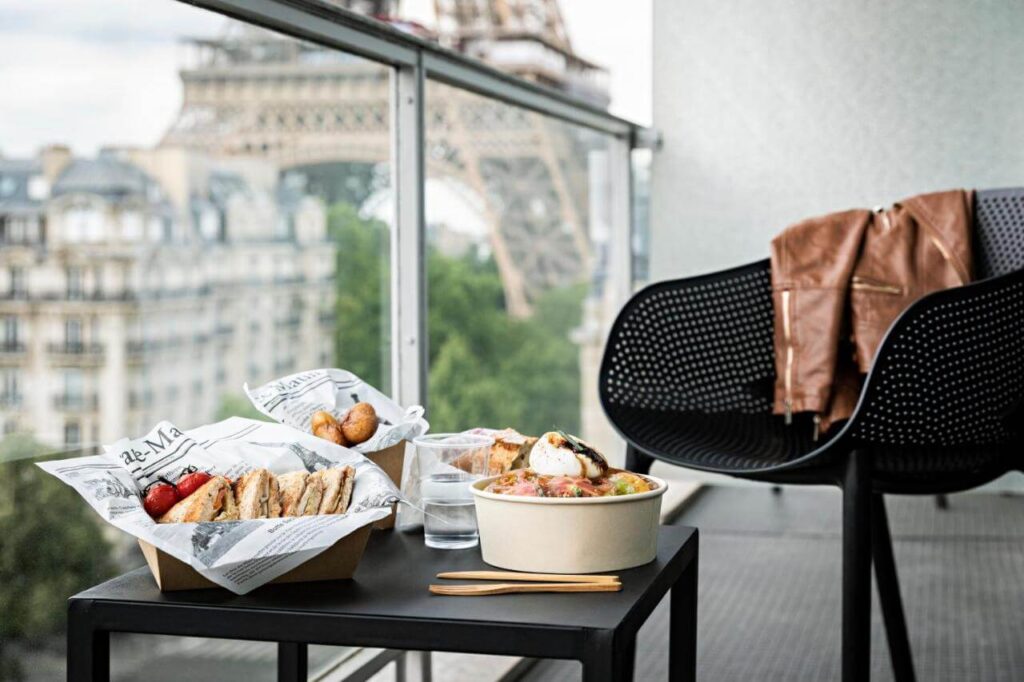 Imagine waking up to the City of Lights, capturing unforgettable photographs of your romantic evenings with the Eiffel Tower adorned in Christmas lights. It's a dream come true for couples seeking an exquisite, once-in-a-lifetime experience.
How to Get to Paris in Winter?
To embark on this enchanting journey, consider your travel options. From flights offering snowy panoramas to cozy train rides, each mode of transport carries its own unique charm. Here's a brief guide on reaching the City of Lights during its winter wonder.
Flights: Paris is well-connected by international airports like Charles de Gaulle and Orly. During winter, flight prices may be lower, making it an affordable option. Check for deals.
Train: The Eurostar from London offers a scenic winter journey to Paris. The train glides under the English Channel, avoiding weather-related disruptions.
Driving: If you're coming from neighboring countries, consider driving with a rental car. Paris's road network is excellent. However, be prepared for winter driving conditions, including possible snow and ice.
Bus: Budget travelers can opt for long-distance buses. They're cost-effective but may involve longer travel times.
Ferry: If you're an adventurer, ferries from the UK offer an exciting way to reach France. Remember that sea conditions can be rougher in winter, so check schedules and weather forecasts.
Getting around Paris in Winter
Paris in winter offers a unique and enchanting experience, but the chill requires thoughtful navigation. Discover how to make the most of the City of Lights during the colder months while staying warm and enjoying its seasonal magic.
Metro and Buses: The Paris Metro and buses are efficient year-round, including winter. They provide warmth and shelter from the cold while connecting you to all major attractions. Don't forget to grab a Carnet (pack of 10 tickets) for convenience.
Walk the Winter Charm: Paris in winter reveals a unique charm. Stroll along the Seine, through snow-dusted parks, and admire holiday decorations. Wear comfortable, waterproof shoes, like the Tropicfeel Monsoon, for wet streets.
Taxis and Ride-Sharing: Taxis and ride-sharing apps offer cozy rides, sparing you from the chilly weather. Remember, Paris traffic can be slow during peak hours.
River Cruises: Despite the chill, consider a Seine River cruise. Many boats have heated indoor areas with panoramic views.
Velib' Bike Share: If you're feeling adventurous, try the Velib' bike-sharing system. Winter is less crowded, making it safer and more enjoyable.
Plan Your Trip to Paris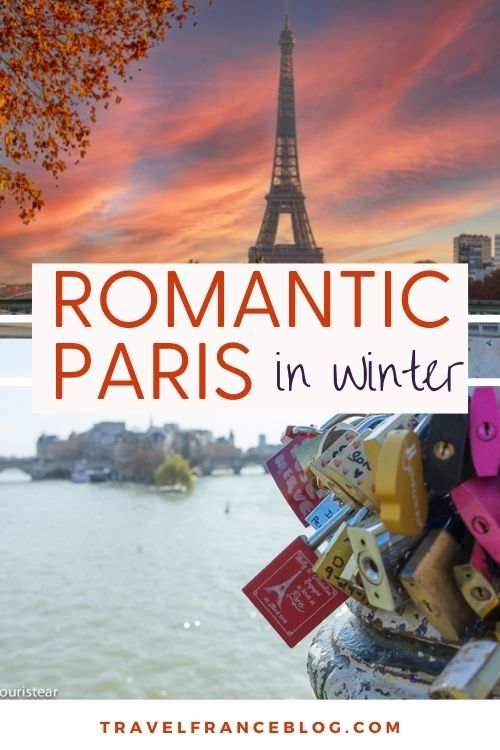 This post may include affiliate links. This means that we will receive a small fee if you make a purchase through our links. It has no additional cost to you. It's a win-win!