How Many Days Do You Need to Visit Paris
Do you want to know how many days you need to visit Paris? Here we are going to answer this question and give you many tips to help you calculate your ideal number and to make the most of your adventure in the City of Light.
Let's get straight to the point. A minimum stay in Paris should be 3 days. But if this is your first trip and you want to see the best places in the city, we recommend you to stay 7 days.
In 3 days you could get to know the must-see places, going in a hurry. If you stay a few more days, you will have time to get to know them without being on the run and you can also visit some other places that are not so touristy, or even if they are touristy, they are worth visiting.
Tips for Deciding How Many Days to Spend In Paris
Let's see now how you can calculate how many days to stay in Paris.
1 – Decide Your Budget
Undoubtedly, your budget will be the main variable that will determine how long you can stay in Paris. The French capital is one of the most expensive cities in the world, so every day you stay here will involve a good expense.
You must consider accommodation, food, museum entrance fees, or excursions and transportation expenses if you need to take trains or buses, etc.
2 – Consider Whether to Combine Paris With Other Cities
Another tip that may sound obvious is to think about whether you are only visiting Paris or if you want to visit other cities.
This is especially important when you only have a few days of vacation and you want to optimize your stay in each city in order to visit as many cities as possible.
If you want to visit several cities, you will have to spend less time in Paris in order to complete the rest of your itinerary.
3 – Consider Your Interests And The Activities You Plan to Do
If you have a list of places you want to visit and activities you would like to do in Paris, it is important to consider the time needed for each of them.
For example, if you wish to visit the Louvre Museum, The Palace of Versailles and The Eiffel Tower, you will probably need at least three full days to do it without rushing.
If you have less time available, you will have to carefully choose the activities and places you want to visit.
4 – Take Into Account The Season
The season in which you plan to visit Paris can also affect the number of days you need.
During the high season, there will likely be more tourists and long lines at tourist sites, which can take longer to visit.
In addition, the weather can be a factor to consider, especially if you want to do outdoor activities.
Printable
Outfit Planner
EXTRA TIP: plan what you will wear in advance so you take everything you need and do not have to make extra expenses at the destination. You can download the PDF here; the price is up to you!
5 – Plan a Day Off
Don't get saturated trying to visit all the tourist sites in Paris. It is important to plan a free day to explore the city without a pre-established agenda. Leave time to walk the city streets, sample the local food and immerse yourself in Parisian culture.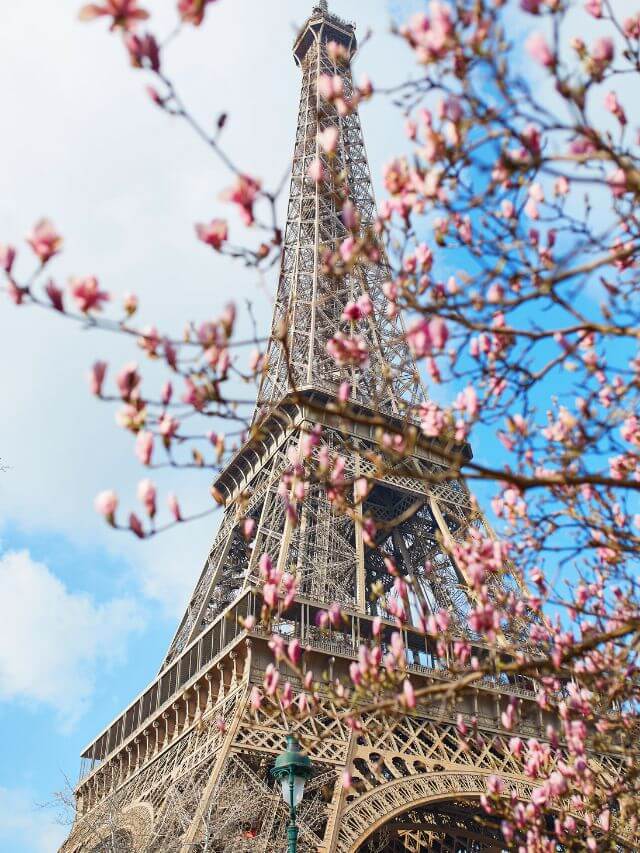 How Many Days to Spend In Paris For a Honeymoon?
In general, it is recommended to spend at least 5 days in Paris during a honeymoon in order to enjoy the city and have enough time to explore all it has to offer.
The city has many romantic and exciting places to visit, from the Eiffel Tower to the gardens of the Palace of Versailles.
However, if you have limited time and want to focus only on the most important and romantic places, then 3 days may be enough.
Here is a good itinerary for a honeymoon in Paris:
Remember that Paris is a very big city, with a lot to see and do, so it is important to plan your itinerary well and leave enough time to relax and enjoy the city together.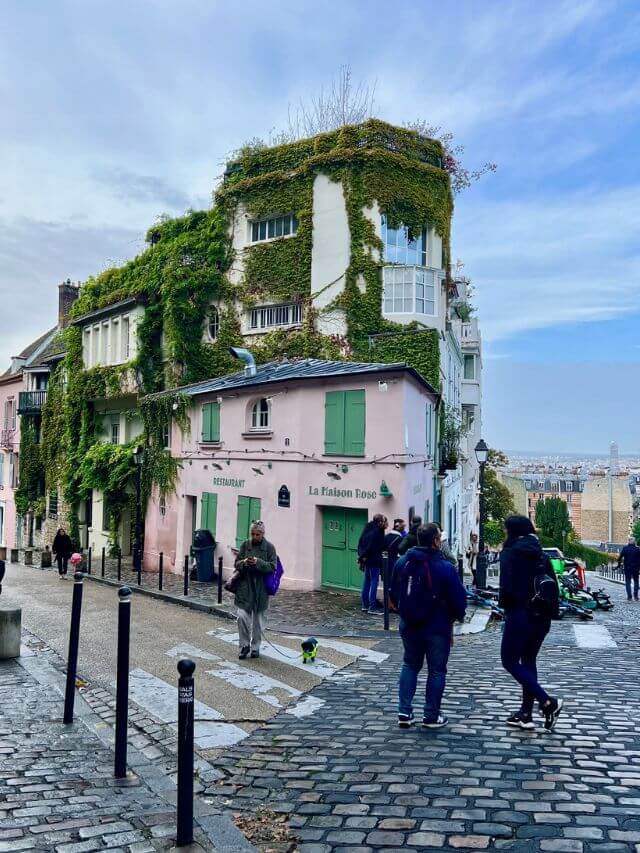 How Many Days to Spend in Paris For a Family Trip?
If you are planning a family trip to Paris, you should also consider at least 4 days.
There will be many places that will coincide with the plan we recommend for a honeymoon, but there will be others that will be more interesting if you are traveling with children.
For example, one of the days could be dedicated to Disneyland Paris, one of the most popular destinations for families with children.
And if you like amusement parks, you can dedicate a day to one of the most French options available is the Asterix Park. The park has several attractions designed for different ages, so everyone can have fun.
Or if you prefer, that day they can go to the Pompidou Center, which has exhibitions for all ages and some interactive exhibits, which make children have more fun.
On another day, you could combine a visit to the Louvre Museum with the Jardin du Luxembourg, where children can run and play on the carousels and in the playgrounds.
It will be a day of learning about many things and getting to know a lot of culture, and you will also have some free time for the children to relax.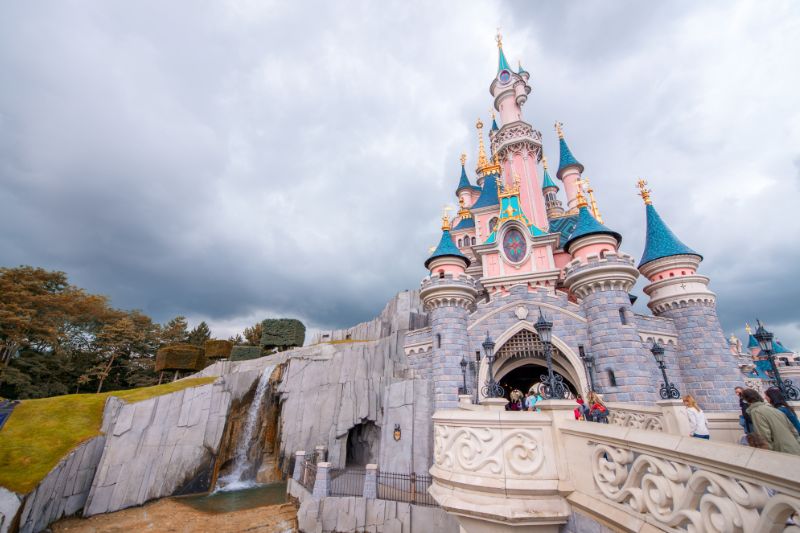 Time-Saving Travel Ideas for Paris
Here are some tips to help you get to know Paris in less time.
Museum Pass or Paris Pass
To make the most of your time in the city, it is a good idea to have some of these passes that allow you to enter different museums and attractions without waiting in line to buy each ticket.
The Museum Pass has different options for 2, 4 or 6 days.
The Paris Pass, in addition to museums, allows you to enter other places, such as the Eiffel Tower and the Arc de Triomphe. You can choose between 2 and 3 day passes, or if you buy the 4 or 6 day pass, it also includes the benefits of the Museum Pass.
Free Tours
Something we love to do when we arrive in a city is to take a free walking tour. It is a good way to see many places in a few hours, and with an expert guide, so even if you get to know the places a little fast, you will learn about their history.
In Paris, there are many free tours, so you can choose the ones that allow you to visit the neighborhoods that interest you the most.
We recommend the Free Tour of Paris and the one in Montmartre. And for those who enjoy night tours and those who love dark stories, an excellent plan is to take the tour of the mysteries and legends of Paris.
Generally the tours last less than 3 hours, so if you are short of time you could do 2 tours in one day and you would be covering most of the must-see sights of Paris.
RELATED READING: The 12 best free tours in Paris in English and for FREE!
Buy Tickets in Advance
If you already know which attractions you want to visit, you can start buying your tickets now, so when you arrive, you avoid the queues, which in some cases can mean wasting up to 2 precious hours.
Many of the most important sites sell tickets on their websites, you get them on your cell phone and that is enough to enter.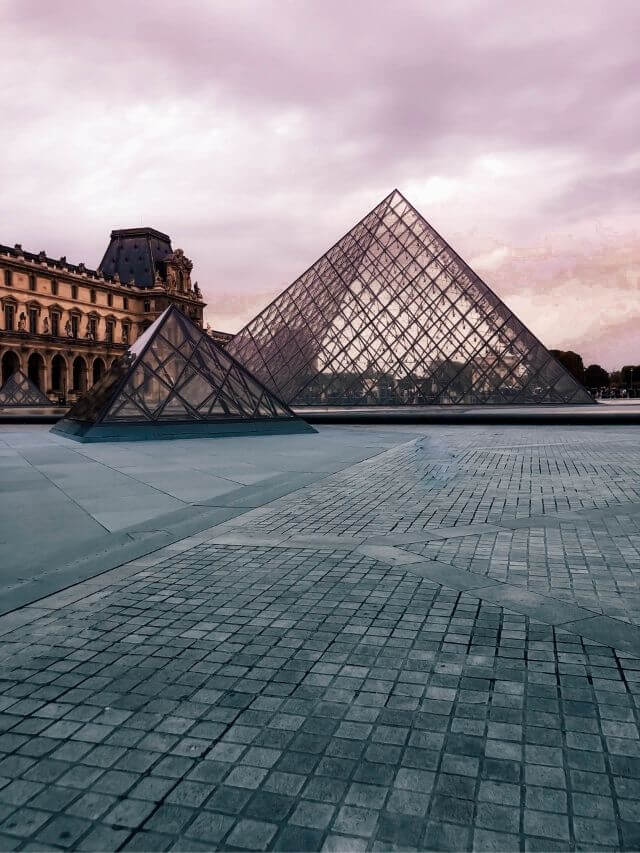 Main attractions in Paris
Let's take a quick look at the most important attractions to visit in Paris. With this list in mind, knowing what you like to do, how much time you would spend on each and what your budget is, you can put together your itinerary and decide how many days to stay in Paris.
Eiffel Tower
This iconic wrought iron monument is the most recognized symbol of Paris. A visit to the Eiffel Tower is a must for majestic panoramic views of the entire city. Keep in mind that it takes several hours to go up because you have to wait in a very long queue.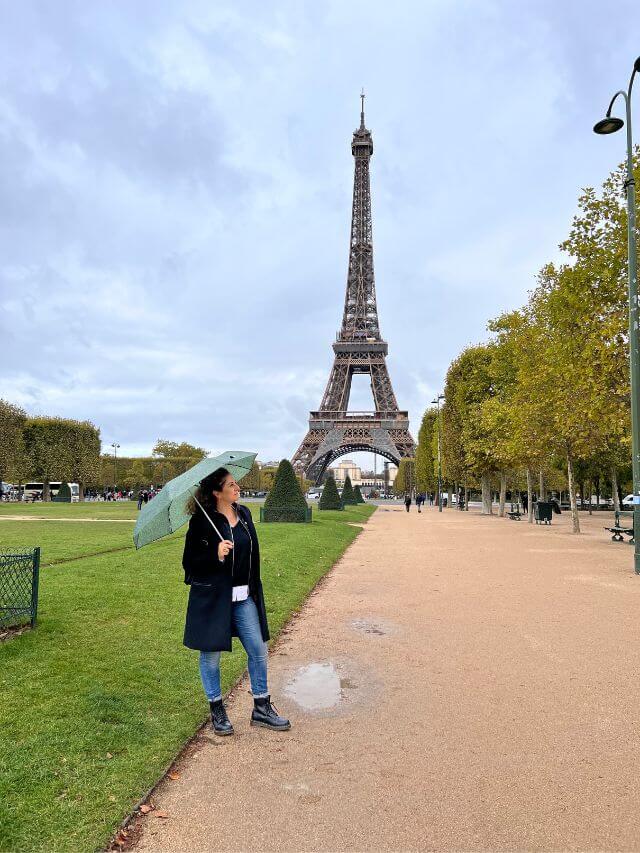 Louvre Museum
With an impressive collection of art, including Leonardo da Vinci's Mona Lisa, The Venus de Milo, and The Code of Hammurabi, the Louvre Museum is one of the most famous museums in the world.
It is a must-see for art and culture fans visiting the City of Light.
Notre Dame Cathedral and City Island
It is one of the Gothic cathedrals most impressive Gothic cathedrals in the world. It is located on City Island and is currently undergoing reconstruction, but the area is worth a visit anyway, especially if you want to try good fondue.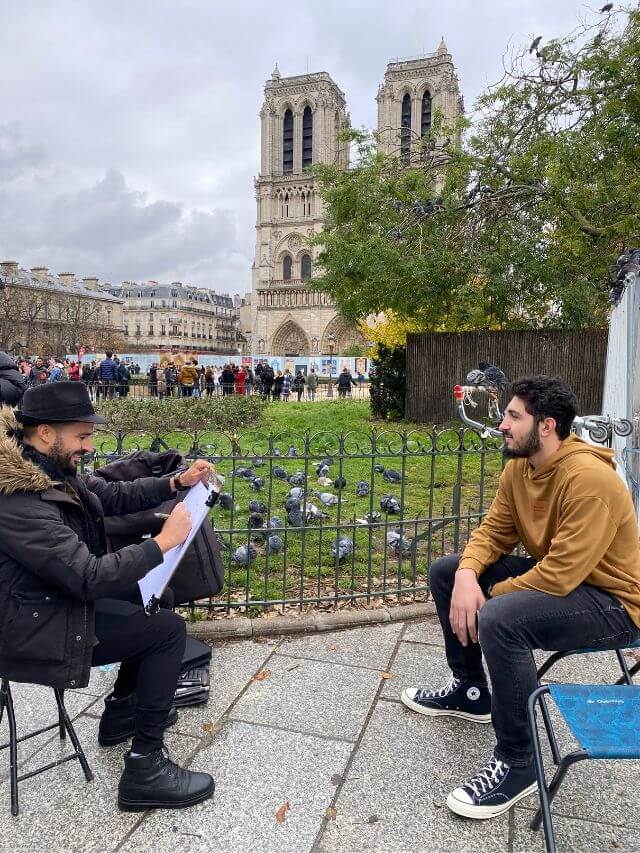 Latin Quarter
This lively neighborhood is a popular meeting point for students and tourists. It is known for its narrow streets lined with cafes, restaurants and stores, as well as its historic architecture and colorful markets.
Here you can visit the famous Sorbonne University, the Luxembourg Garden, the Pantheon, Rue Mouffetard (a street full of restaurants and stores) and Place de la Contrescarpe (a square with bars and restaurants).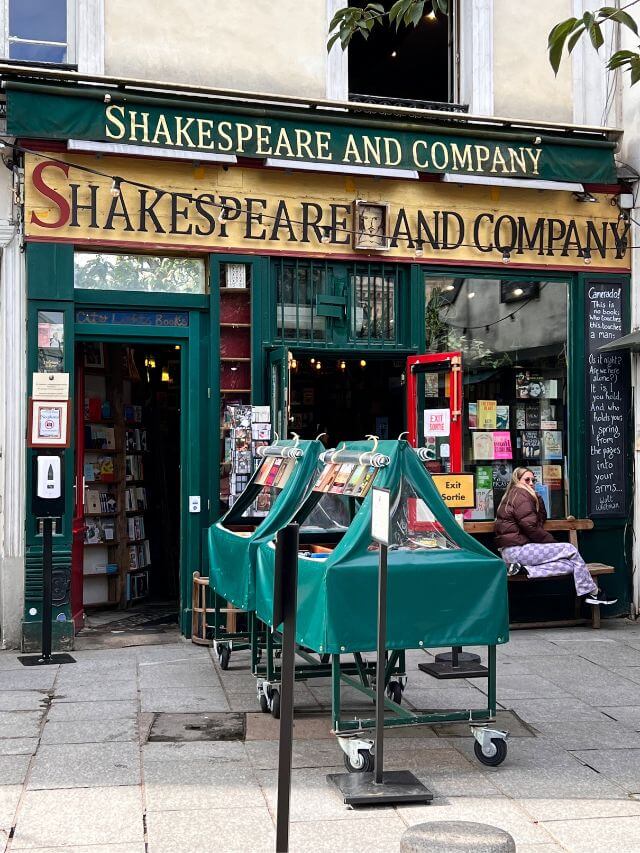 St Germain Des Prés
This neighborhood is a favorite place for fashion and food lovers, with elegant fashion stores, art galleries and renowned cafes.
Some of the places you can visit are the church of Saint Germain des Prés, the Café de Flore and Les Deux Magots (two famous literary cafes), and the National Museum of Eugène Delacroix.
Tuileries Garden
This beautiful garden is located next to the Louvre Museum and is an ideal place to relax and enjoy nature in the city's heart.
It's also an excellent place to rest your legs after all the walking you have to do when you visit the Louvre.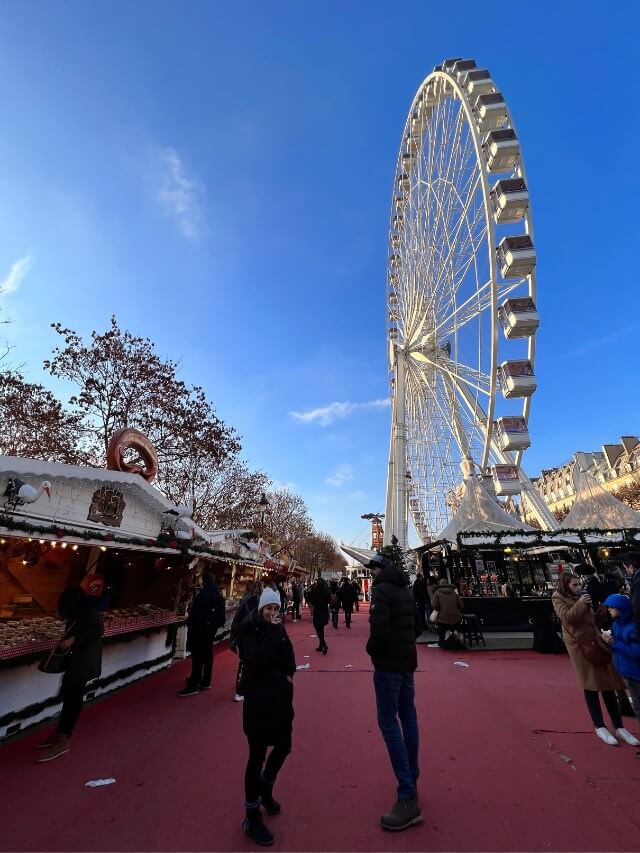 Arc De Triomphe and Champs Elysées
The majestic Arc de Triomphe is a monument that pays tribute to the French soldiers and is an impressive example of neoclassical architecture.
The Champs Elysées, one of the most famous avenues in the world, stretches from the Arc de Triomphe to the Place de la Concorde.
Montmartre, Sacre Coeur and Moulin Rouge
The picturesque Montmartre district is famous for the Sacré-Coeur Basilica and its picturesque streets full of artists and cabarets, such as the famous Moulin Rouge. It is the most bohemian district of the city and a favorite of artists.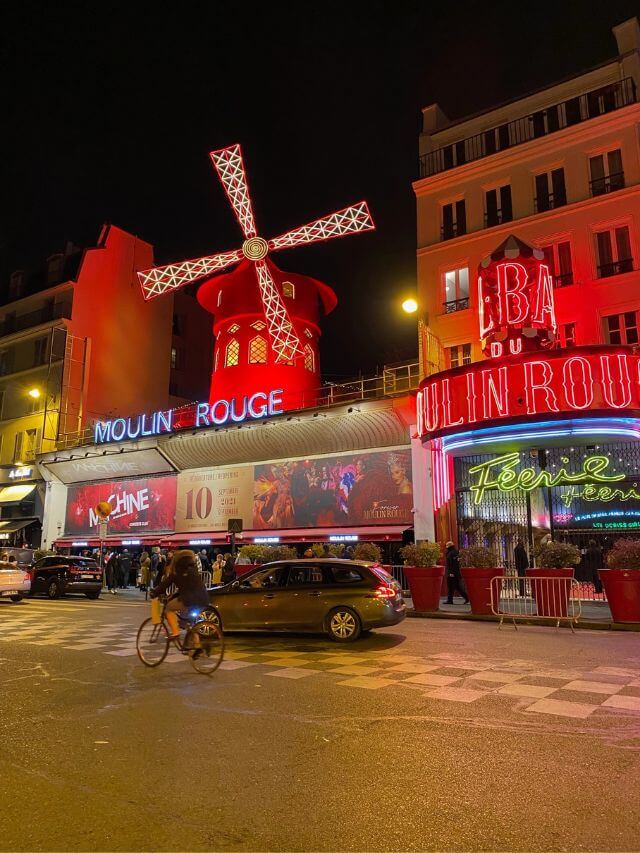 Palace of Versailles
This magnificent palace, located on the outskirts of Paris, was the residence of French kings for centuries and boasts an enormous collection of works of art and furniture. In addition, the palace is famous for its beautiful gardens.
It is an excellent destination for a day trip from Paris.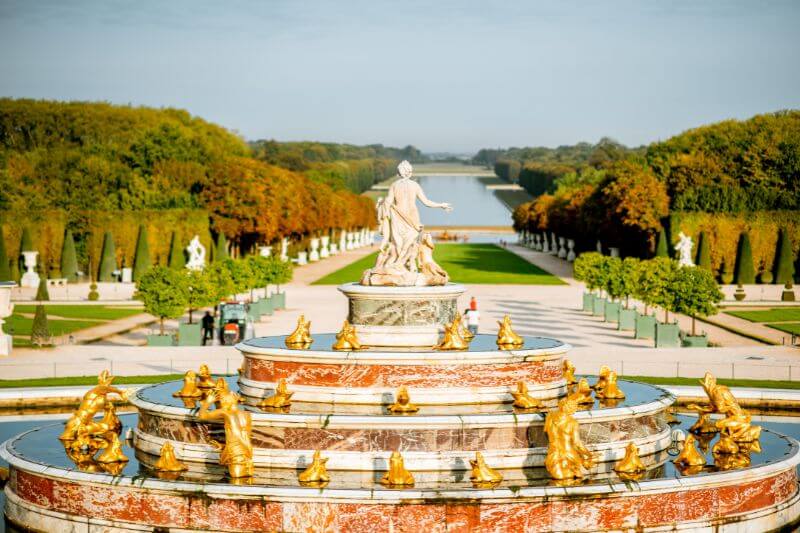 Les Marais
This historic neighborhood features impressive medieval buildings and a lively shopping and dining scene. It is an ideal place to explore the history and culture of Paris.
Here you can visit the Picasso Museum, the Place des Vosges, the former home of Victor Hugo and the Rue des Rosiers (a street full of vintage clothing stores and Jewish restaurants).
Best time to visit Paris
The best times to visit Paris are during the spring, which runs from March to June, and in the fall, from September to December, when temperatures are milder and there are fewer tourists.
However, keep in mind that at any time of the year, Paris always has something to offer, so do not hesitate to plan your trip according to your personal preferences, taking into account what you will be able to visit depending on the weather.
Also keep in mind that Paris is one of the most visited cities in the world, so it is always crowded and it is advisable to book your accommodation in advance.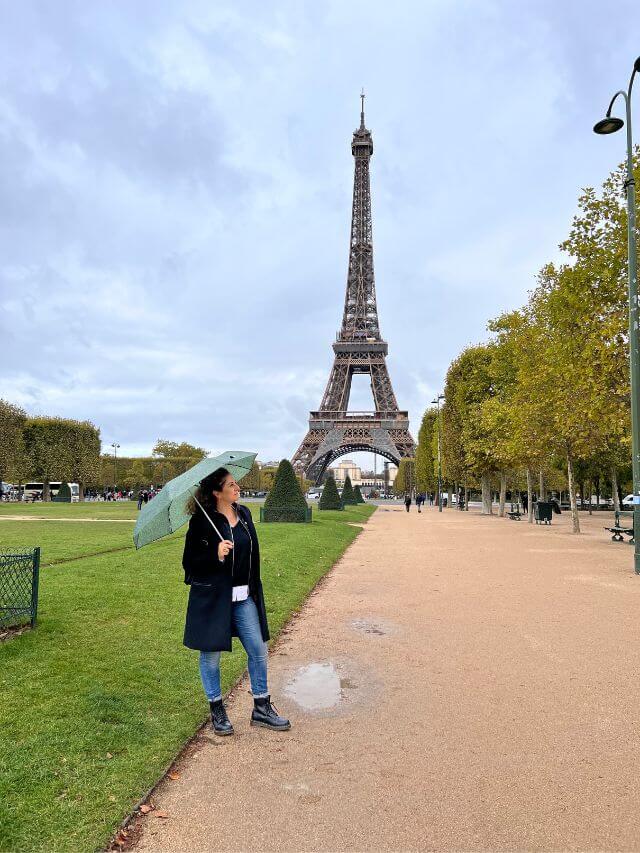 Where to stay in Paris
Paris is a city with a wide range of hotels. There are lodging options for all tastes and budgets. From luxury hotels to budget hostels and apartments.
If you are looking for lodging for your next vacation, consider these three options:
1-The Ibis Paris Tour Eiffel hotel offers an excellent location and modern amenities for a pleasant stay.
2- The stay at the Hotel Le Pradey is a wonderful experience with a privileged location in the heart of Paris.
3- The stay at the Hôtel San Régis is a high-end experience with a classic decor and a central location in Paris.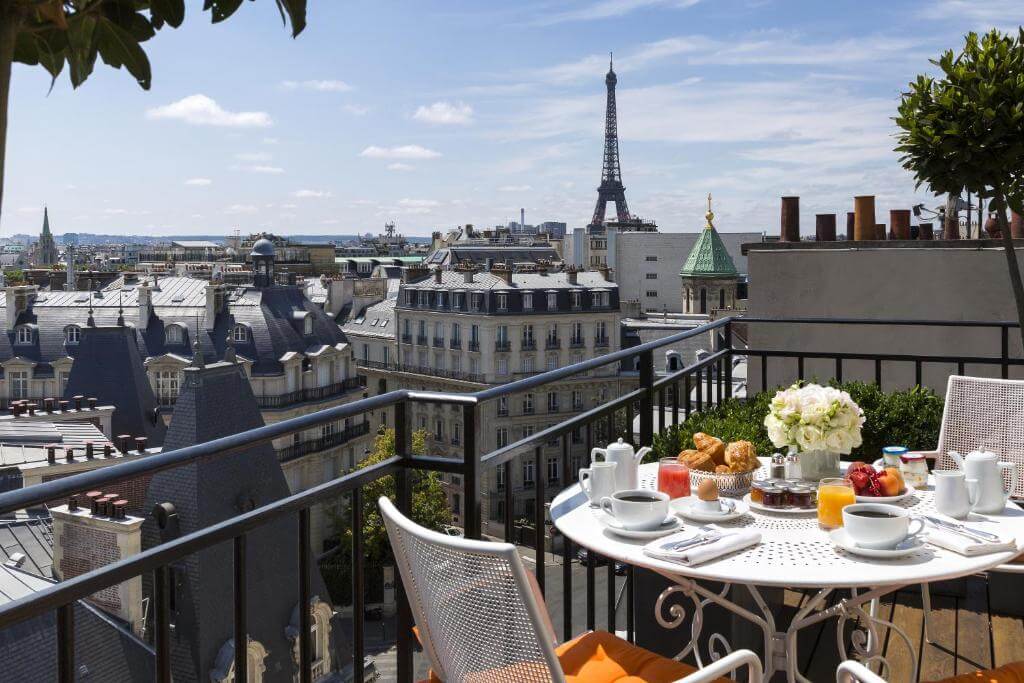 Don't Forget Your Travel Insurance
It is always convenient to be and know that you are covered in case of any inconvenience, no matter how minor. Good travel insurance will allow us to focus on what really summons us: knowing the place without worrying about "what if…".
You can purchase your travel insurance with a 5% discount with this link.
Plan Your Trip to Paris
How to get to Paris from the different airports
This post may include affiliate links. This means we will receive a small commission if you purchase through our links. There is no additional cost to you. With this, you help us to continue creating free content for you. Thanks for your support!
This post may include affiliate links. This means that we will receive a small fee if you make a purchase through our links. It has no additional cost to you. It's a win-win!