Paris Travel Tips for Your First Time in the City
Traveling to Paris is always both an interesting plan and a logistical challenge. It is necessary to combine the will and expectations of the first visit with the specific conditions of the trip: the season, the days available, the budget, and the availability.
There is so much to see in Paris! No wonder Nicolas Barreau titled his book "Paris is always a good idea," and Hemingway wrote that if you have lived in (let's say: visited) Paris, "then Paris will be with you wherever you go, all the rest of your life.
Paris is a multiple, varied, and changing destination. Its rich tourist offer, which includes architectural, artistic, cultural, historical, fashion, etc., does justice to its various nicknames and makes it a destination that must be visited.
Getting to know this city of fashion and light takes more than just visiting it; to visit it, it takes more than just getting there. So, here are some practical tips for visiting Paris and making the most of your stay.
These are aimed at solving logistical, lodging, and entrance fees to places of interest, as well as considering variables that will allow you to save problems, perhaps money and, surely, time: the most precious assets of the traveler.
Tips for Your First Trip to Paris
Plan, Always Plan
Yes, it may sound like a mantra, but this is the first and foremost piece of advice that is as valid for travel as any project involving your time, physical disposition, money, and energy: plan. Plan your trip.
And not only plan but, above all, do it in advance. Planning allows you to organize and save and prioritize time, things to do, and energy.
We do not want to be those travelers who, due to lack of planning, are left wanting to do what they wanted or dreamed of doing.
Also, you don't need to plan every second of your trip, but at least the things you want to do, yes or yes.
I know more than one or two who have been left wanting to climb the Eiffel Tower or visit the Louvre museum because tickets were sold out.
Wills and dreams must be helped and worked on, and planning is a way to make them come true. It is often said that, with good planning, 50% of the task is done.
The ways of planning are varied and always valid, but what is essential is that they anticipate events and, in fact, project them.
Thus, a travel notebook or support where to write down what is planned also helps to free a lot of mental loads.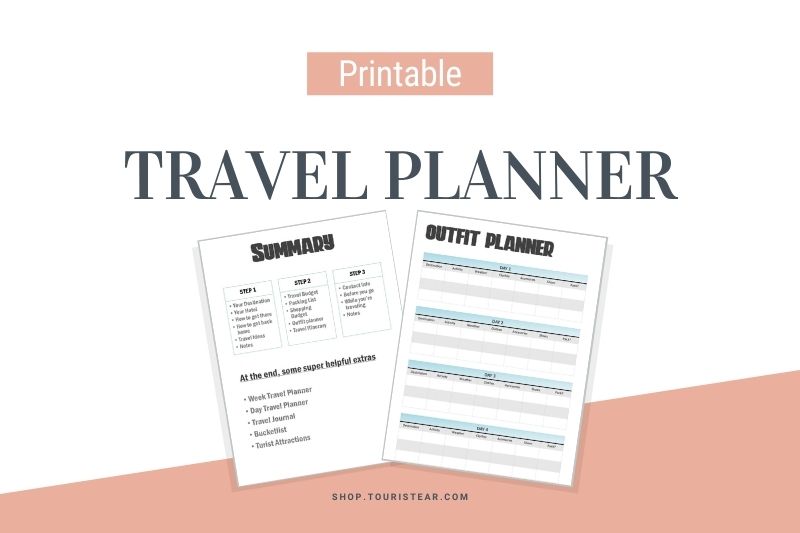 So let's start there, and you will see just how you optimize time, enjoy in advance, and can save considerable sums on travel tickets and entrance fees to points of interest in high demand.
Booking Accommodations in Advance
Can you imagine arriving in Paris for the first time and finding a place to sleep without knowing the city? Paris may be a city of light, fashion, or love, but it has never been a city for the indecisive.
Therefore, when it comes to accommodation, it is recommended to know in advance the place where you will be staying.
First of all, if you don't know where you will go when you arrive and where you will leave each day, you won't be able to plan much.
In this sense, booking a hotel near the city center and a metro stop is ideal, as this choice has several advantages when arriving in Paris for the first time.
Advantage number 1: impossible not to get there. In cities, the center is the magnet that attracts everything, and it will not be difficult to distinguish the means of transportation that can take you there from the station or airport of arrival.
Advantage number 2: It is convenient to get there, but it is also practical to leave every day of the trip.
Thus, you will always have multiple options of possible routes for walking, something more than recommendable.
Being in the center is convenient for everything, although sometimes not for sleeping.
We once stayed at an apartment in the St Germain district; the place was wonderful, close to everything, but just below, there were a few bars open late.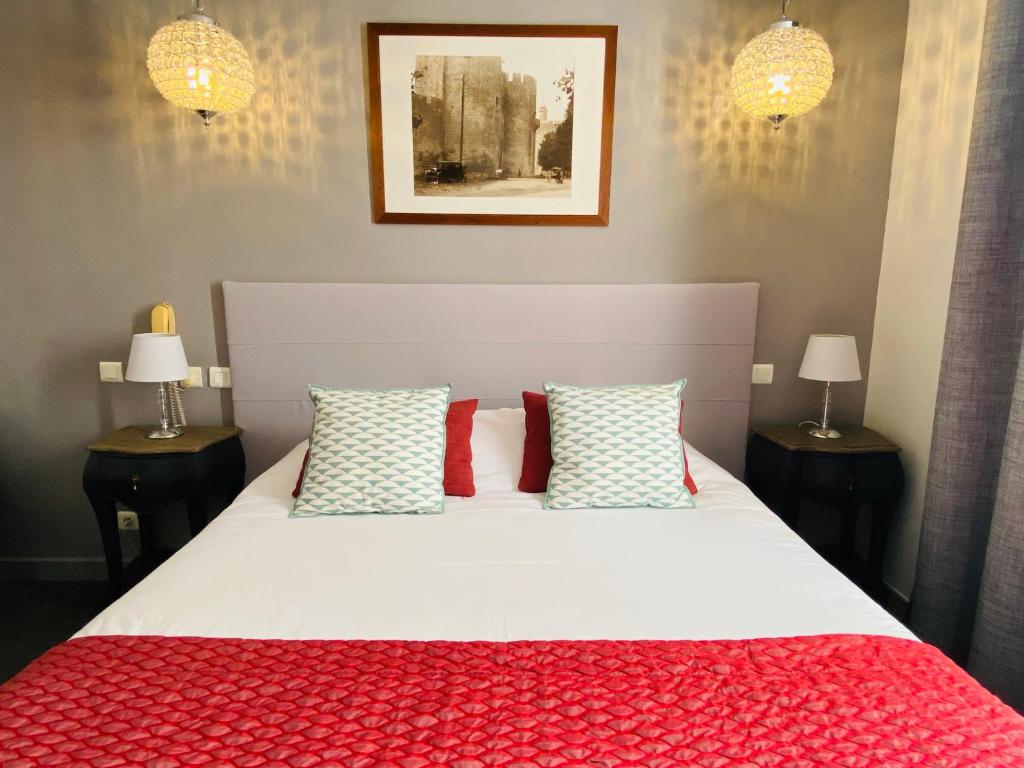 Finally, advantage number 3: being close to the points of interest allows you to return to your accommodation without interrupting the whole day planned.
However, we recommend paying special attention to certain dates, such as fashion week (between the end of September and the beginning of October), when prices go high.
That's why we recommend you book in advance. Paris is one of the most visited cities in the world. Millions of people arrive there every year.
Among so many people, you don't want to be the one who wastes your precious time in the city despairing about things that can be solved beforehand.
Book Your Activities and Free Walking Tours in Advance
The first point is the first for a reason: reserve, plan, plan ahead.
Especially with tickets for sightseeing that are in huge demand, such as the Eiffel Tower and the Louvre Museum. Especially during the high season.
The number of people sightseeing in Paris that can be seen during peak months can be surprising, to the point that the lines to get into some popular spots are downright daunting.
Therefore, buying or reserving as many tickets as possible in advance is advisable, as planning may be necessary.
Sounds weird? Sure, but tickets to the Eiffel Tower or the Louvre sell out fast, and in high season, you may need to book the Eiffel Tower more than… 2 months in advance!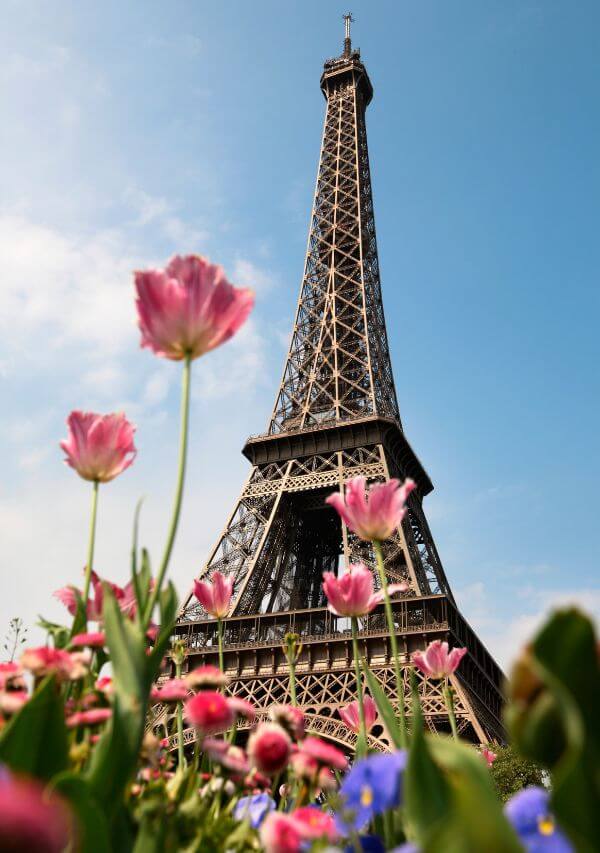 How to Get Around Paris
Paris has so many tourist and cultural offerings that it is best to know where you are going, the metro or RER stop, or if you can go walking.
In that sense, when it comes to means of transportation, the subway (metro) is the ideal way to go from one point to another in Paris.
The Paris metro has an extensive network (16 lines, 303 stations) that connects with each other and with the RER (regional or suburban) trains.
It is undoubtedly the fastest and most effective way to get from one point to another in the city.
Of course, in order to take advantage of it, we go back to the beginning: plan ahead. Learn how to get your Navigo pass.
Before your first trip there, learning some of the stations you will use the most is always good.
As for its hours of operation, it is always good to know that the Paris metro runs from 5:30 a.m. to 1:00 a.m. (arrival time of the last train, so it is not recommended to enter the metro after 00:45 a.m.).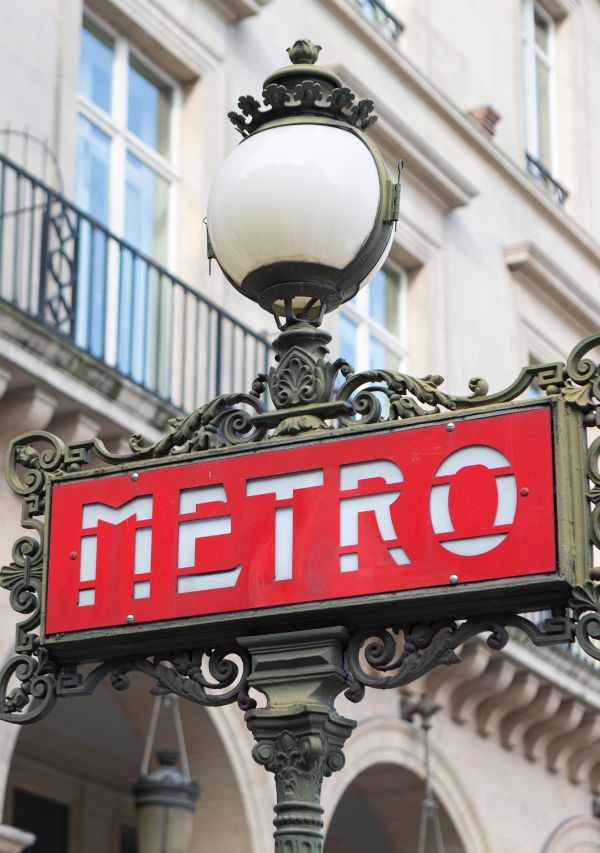 In addition, it should be noted that on Friday and Saturday nights, the Parisian metro closes one hour later, at 2:00 am.
Paris is a beautiful city to walk around, so when the distance is not too long and time allows it, walking around Paris can be a way to relax, stroll, get to know, and at the same time go to a particular place.
When to Go to Paris?
My first tip for visiting Paris for the first time is to visit it off the high season.
In general, the high season runs from April 1 to October 31, while the low season runs from November to the end of March.
Why avoid, as much as possible, the high season? There are several reasons for this, but they always come back to the same thing: With more tourists, the price of everything increases.
As much as Paris has so much to offer, the excessive demand (literally millions of tourists and visitors for work, etc.) will mean that not everyone will have access to what they are looking for.
For these reasons, it is worth bearing in mind that, in addition to the high season, several dates multiply tourism in the French capital and significantly impact the availability of goods and services.
Some of these dates, although variable, are always in particular months.
And these are:
If you are visiting Paris on those dates anyway, it is best to book as much (everything) as possible in advance to avoid the visit becoming an endless number of mishaps.
Printable
Outfit Planner
EXTRA TIP: plan what you will take in advance so you take everything you need and do not have to make extra expenses at the destination. You can download the PDF here; the price is up to you!
Paris is Much More Than a Romantic City
Cinema and literature, above all, have been responsible for adding layers and layers of love stories that make Paris a kind of romantic scenery no doubt.
Films such as Amélie (2001), Before Sunset (2004), Moulin Rouge (2001), or stories like Victor Hugo's Les Miserables or Flaubert's Sentimental Education, among many, many others, present Paris as a setting for love par excellence.
However, Paris is much more than that and perfectly combines its amorous mystique with countless other attractions and nuances that make the visit even more worth it.
In fact, Paris itself has ignored, for multiple reasons, romantic symbols like the Padlock Bridge, as if it were a kind of statement: "I am much more than a romantic city."
From art and history to monuments and fashion, to science, to multiculturalism, to the catacombs with the largest subway ossuary in Europe, or the various shopping malls, Paris is one and a thousand cities in one.
On one corner, it can be the exclusive and chic city and, at another point, be a cultural melting pot of migration and diversity.
Or go from the cobblestone and pedestrian intimacy of the Middle Ages to the hustle and bustle of the 21st-century city or to squares and corners where you can breathe the 19th century.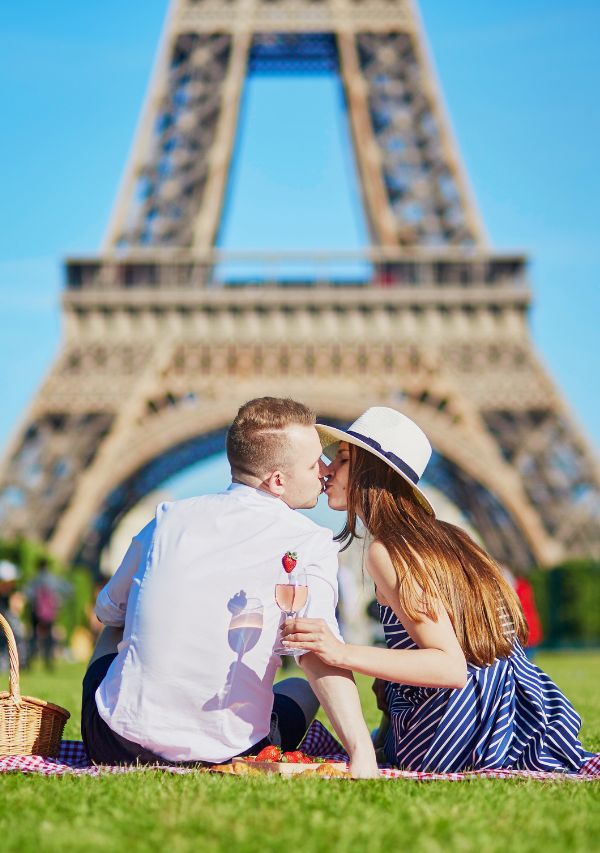 Paris really offers a lot to see, enough so that, whatever the length of your stay, there is always somewhere on the to-do list for the next trip.
Therefore, we recommend you visit the city as many days as possible within the time you have available. As you plan day by day, you will see that the days simply fill up by themselves.
Purchase the Paris Pass and/or Museum Pass
When planning, once you have defined what you want to visit, it is advisable to check if any of the tourist cards offered, meet your expectations and are useful to your trip. Spoiler alert: most likely, yes.
The Paris Pass and the Museum Pass are designed exclusively for visitors. It can help you to save money and time, depending on the trip you're planning.
In that sense, they cover what is most in demand, and their duration may vary depending on the days you're visiting the city. In addition, if well used, they can save a good percentage on entrance fees to points of interest.
It is worth noting that, from year to year, what each card includes may vary slightly, although the options are generally stable and varied.
The Paris Pass, for example, covers admission to more than 80 attractions and also includes breakfast and snacks at restaurants.
To give you an idea: the Paris Pass covers, among many other attractions: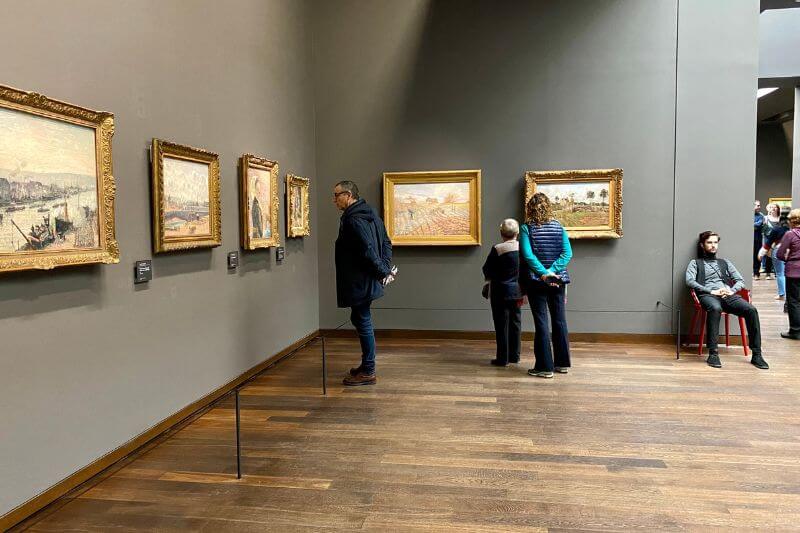 The Paris Museum Pass is a city card oriented to access monuments and museums such as the Arc de Triomphe, Notre Dame, Louvre, Rodin, and Pantheon, among many others.
It should be clarified that, in general, it does not include access to temporary exhibitions.
Each card has different offers according to duration, partial or total access, and rates. It is advisable to take a good look to know if they could be useful to your trip or not.
Museums, More than The Louvre
Then, regardless of the museum passes, it is worth remembering that on the first Sunday of the month, admission to the museums is free.
Remember, for the first visits to Paris, that there are many more museums than the Louvre. Just do some research and find which interests you the most, because there is something for everyone.
If you are interested in art, visit the Musée d'Orsay. A semi-hidden gem is the Rodin Museum, the Picasso Museum, and the Museum of Modern Art, among many others.
If you are more attracted to science, then the Natural History Museum and even the Catacombs will be particularly appealing.
Paris is a sort of city museum full of monuments, sculptures, palaces, and historical pieces. Every street looks like a gallery or museum wing. Paris breathes history.
READ: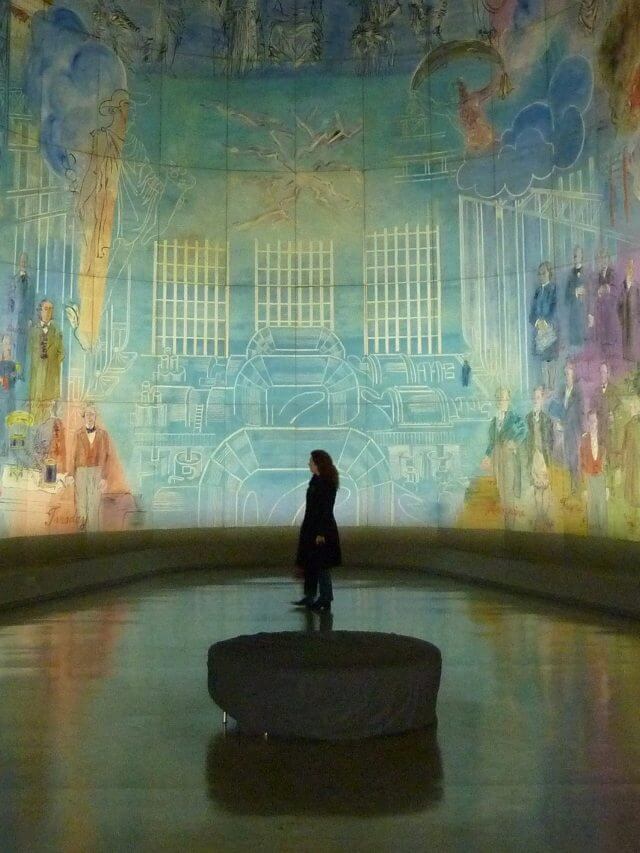 Visit Versailles, Best on Weekdays
As for going to Versailles, we recommend avoiding the weekend, as visitors multiply and the visit may be overwhelming.
The palace is imposing and gigantic, but its most attractive points are those that always attract the largest number of visitors, such as the Hall of Mirrors or the royal chambers.
For this reason, if you can choose which day to go, it is best to do it during the week to make the most of the visit and the space.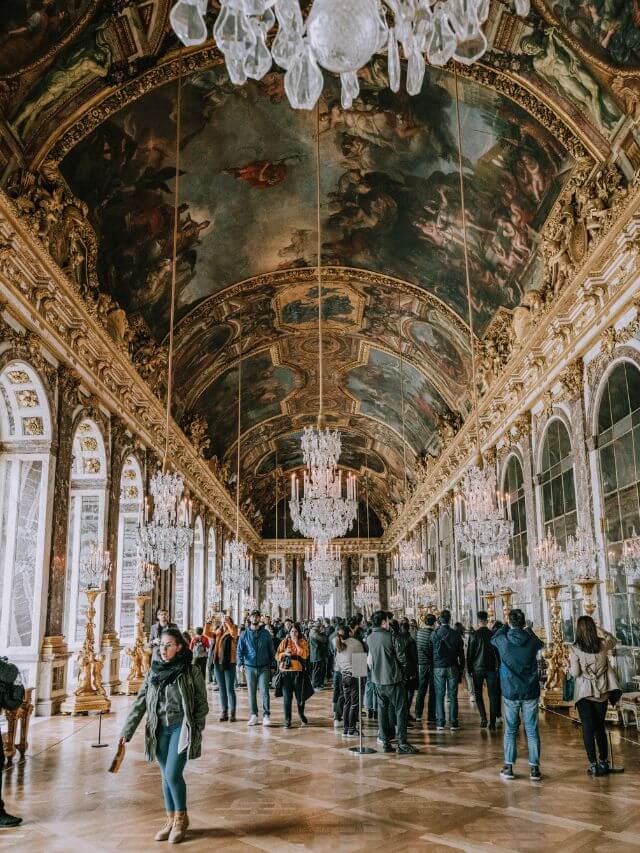 Wear Comfortable Walking Shoes
Paris is a city that invites you to walk. Each place has its atmosphere and its magic, its way of making us think and feel its language. For that, you need to be comfortable.
Essential: wear comfortable shoes. And not only for walking but also for going up and down stairs, accessing the subway, for standing when needed without unnecessary discomfort.
Learn some French Phrases
It is always convenient to have some phrases in mind to get out of possible mishaps or simply to be able to interact in a more pleasant way when buying a ticket or food when requesting information when entering or leaving somewhere.
From the most basic, the following should not be missing:
Bonjour (good morning)
Merci (thank you)
S'il vous plait (Please) is pronounced something like seevuple.
Au revoir (good-bye) is pronounced something like orvua, but with the French r
Even if the rest of your interaction is in another language, it is a form of politeness and you'll have a better experience in the city.
Always say "Bonjour" before demanding or ask at someone in France.
In fact, if you do not know French, knowing a few words and sentences helps you to have a better experience in Paris. Check this book with useful French phrases.
Some of the restaurants in Paris we have tried over the years.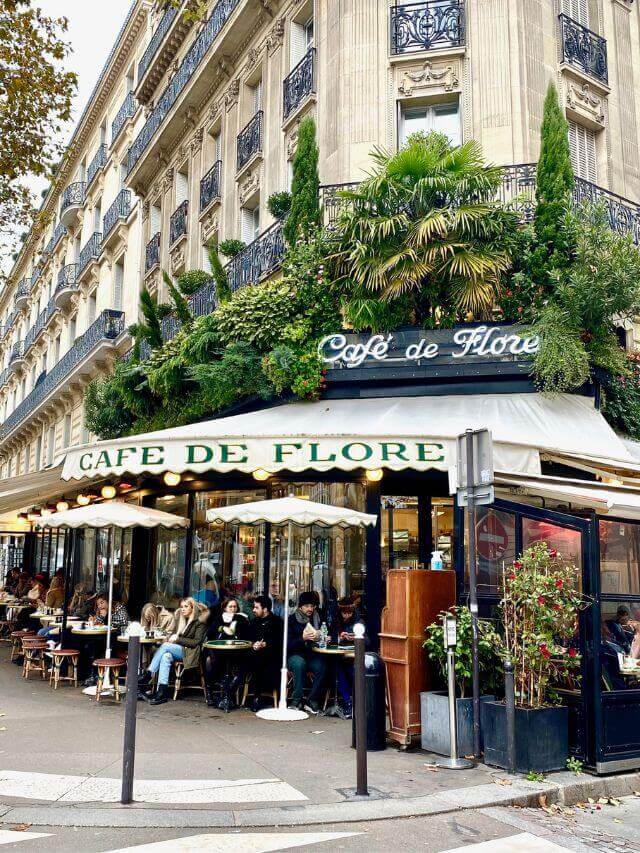 Watch out for Pickpockets and Scams
When walking through crowded places, being in the subway, or sitting in a café on the street, we recommend being especially careful with pickpockets.
It is best to travel around the city light and with your belongings arranged discreetly, comfortably, and close at hand. The closer your things are to your bodies, the less likely they are to be taken from us. It is not the most common, but it can happen.
Paris is generally a very safe city on the tourist circuit, but it is always good to be careful with our belongings and avoid mishaps and discomfort.
Also, there are some scams, like the shell game artists or people, almost always young girls, asking to help a charity house, and what they do is ask you for money, other times they steal your data and other times your wallet…
Reserve Your Favorite Restaurant in Advance
In case you want to go to a famous restaurant, it is advisable to reserve in advance to guarantee a place. French people make reservations for everything, even buying a phone.
Depending on which one it is, reservations may be required weeks to months in advance. In case of high tourism influx dates, we recommend doubling the anticipation.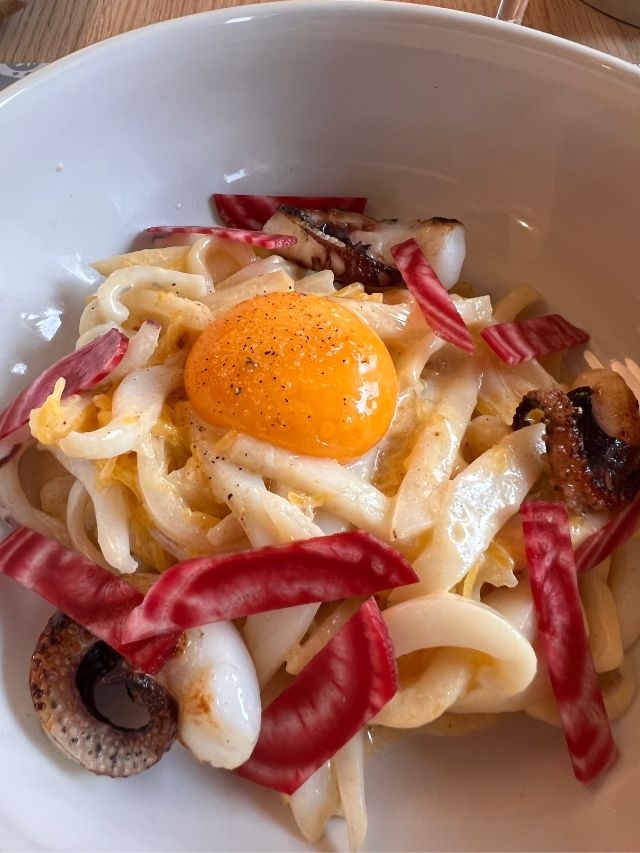 Taste the Local Food
Visiting a city and getting to know it is also about using all five senses. So, in addition to seeing and hearing, you will have to feel textures, smells, and tastes to really be in Paris and for Paris to be in you.
Tasting the local food is often the way to get to know a place and learn about its history, customs, and traditions.
Paris presents a number of typical dishes, some shared with other regions of France.
Don't forget your TRAVEL INSURANCE, you know, just in case!
Local Food Must-Haves are:
– Entrecote with french fries: they say that this simple dish was invented in Paris. You'll have to try it and give us your opinion!
– Foie gras: duck liver is a must in French gastronomy. It is essential to accompany it with rich bread with cereals or raisins and with sweets or dried fruits and nuts recommended to enhance its flavor and texture.
– Cheeses: there are many varieties, but for a first trip, you can focus on Camémbert, Brie, Comté, and Reblochon. They are strong, delicious cheeses from different regions of France that are tasted in many places in Paris.
– Boeuf Bourguignon: beef stewed in red wine. Ideal for pairing with… Red wine! Special to taste a French wine.
– Quiche Lorraine: typical French tart made with eggs and cream, filled with meat and/or cheese.
– Croque Monsieur: a grilled sandwich made with cheese, cooked ham, and bread.
– Tartines: bread and butter, typical breakfast in cafés.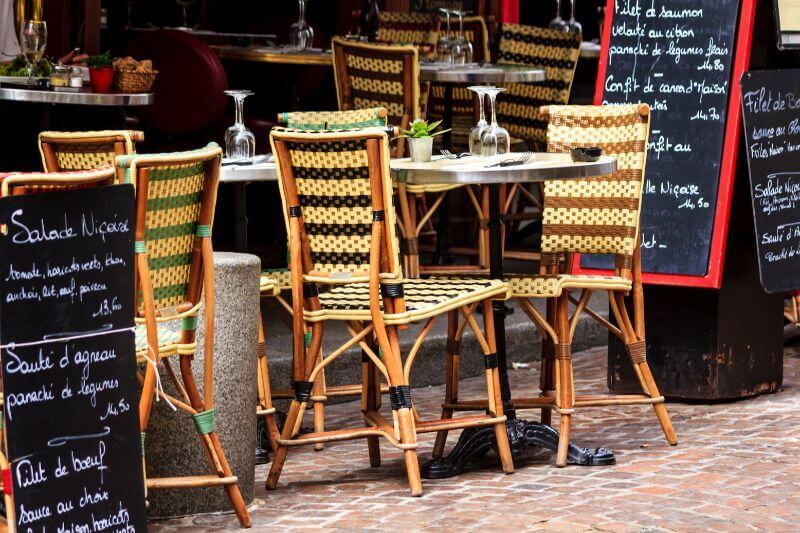 Don't Forget Your Travel Insurance
It is always convenient to be and know that you are covered in case of any inconvenience, no matter how minor. Good travel coverage will allow you to focus on knowing the place you're visiting without worrying about "what if…".
You can purchase your travel insurance with this link at a 5% discount.
Prepare for Security Checks at Major Tourist Sites
In recent years, as is well known, security controls have multiplied in the most attractive tourist spots in order to prevent and avoid attacks, so it is advisable to take things calmly and, on vacation, as a small formality.
Places with control security are Eiffel Tower, Louvre Museum, etc.
Visit the Most Tourist Attractions First Thing in the Morning
To avoid setbacks and make the most of each day's time, it is advisable to first go to the most attractive and in-demand places.
It may seem exaggerated, but standing in line for a few minutes or hours a day can save a third of the day and make better use of it.
Dress in Layers
In winter or cold months, remember to dress like an onion, in layers. It's the best way to avoid the cold weather outside and the hot inside de places.
Layers, layers, and layers are the most practical recommendation. If you can count on a thermal garment, so much the better.
Again, footwear is essential. Earlier, we wrote that it should be comfortable. Well: being cold is uncomfortable, isn't it?
Well, in case of going in winter, the shoes must be winter shoes to avoid the extreme cold that starts, excuse the redundancy, in the extremities.
Tipping: Not Obligatory but Appreciated
In general, prices in France include taxes and service, so formally, the tip is already included in the payment (15% of it).
However, if you feel that the service has been excellent and deserves a distinction, a tip may be left as a token of appreciation and satisfaction. In general, this is usually between 5 and 10% of the amount paid.
Plan Your Trip to Paris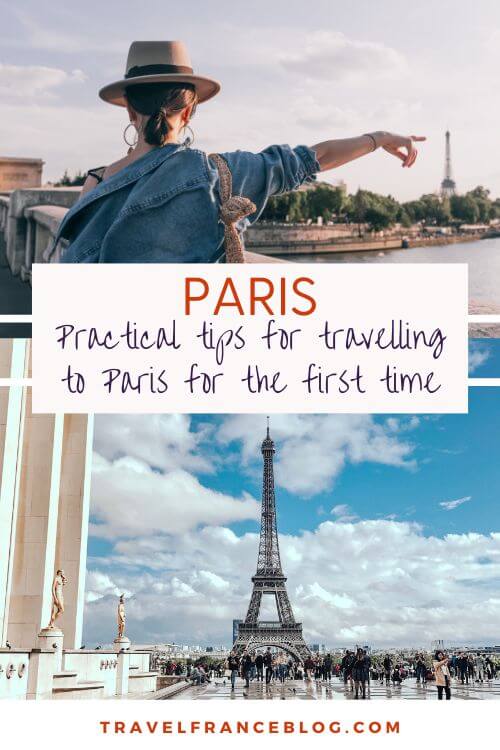 This post may include affiliate links. This means we will receive a small commission if you purchase through our links. There is no additional cost to you. With this, you help us to continue creating free content for you. Thanks for your support!
This post may include affiliate links. This means that we will receive a small fee if you make a purchase through our links. It has no additional cost to you. It's a win-win!