Best Things To Do in Menton, French Riviera, France
Menton is a coastal city full of pastel-colored houses that brighten the eyes of all those who come to visit its streets.
In addition, there is a microclimate in this area that allows the lemon trees to bear fruit. For this reason, many know Menton as the city of Lemons or the Garden City since the microclimate that exists in this area of France is very good for growing fruits and some flowers.
To visit Menton, you will only need 2 days or 3 at most. It is an easy city to get around on foot, and it does not have too many activities to do, but it is enjoyable and charming. Ideal for clearing the mind and enjoying its tranquility.
If you do not know well when to visit Menton, we recommend that you do it at the end of June to enjoy the great festival in the area. Later, I will tell you in detail everything about it.
Next, I will tell you about the main attractions of this beautiful city at the foot of the Mediterranean, but first, I want to tell you that Menton is located in an ideal place for those who wish to discover the bowels of the Côte d'Azur.
Menton is located 15 minutes from Monaco and 30 minutes from Nice, two of the main attractions on this coast.
So, if you are going to visit one of these two places, remember that Menton is very close and has a lot to see, so don't miss out on the opportunity.
I invite you to read the entire post so that you can plan your visit and not miss a single corner of this beautiful destination.
Tour the Historic Center
We recommend that you walk the city. Start your visit with a walk through the historic center and soak up the beauty of the place.
You will enjoy colorful facades, baroque-style basilicas, and a labyrinth of intertwining cobbled streets in the old town.
Among the best known streets are:
Rue du Vieux Chateau,
Capodanna,
Acquassoma
and Mattoni.
The last three are named after some of the pirates who founded the city of Menton. It is also worth noting the so-called long street, where you can find numerous studios of local artists that give this city a unique charm.
Visit the Basilica of Saint-Michel-Archange
The Basilica of Saint Michel crowns the historic center of Menton. It has a 35-meter-high tower and a 53-meter bell tower.
It was built in 1639 and is a Baroque-style basilica of great architectural and historical interest. Inside we can see the ceiling painted with the scene of Saint Michael killing the dragon.
Without a doubt, it is very worth visiting inside and enjoying all the art that it hides and enjoying the beautiful views from there.
Important:
We recommend that you check the opening hours before attempting to climb the hundreds of steps on the way to reach the basilica.
It would be best if you did not find it closed once you have reached the top, as has happened to some travelers.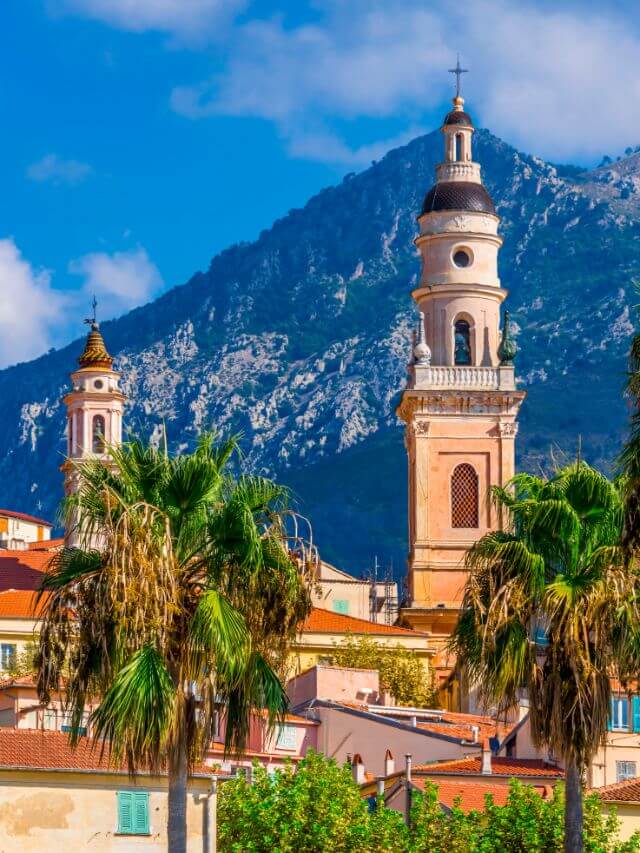 Museum of Jean Cocteau
If you are passionate about art or simply curious and like to discover new things on your travels, you cannot miss the Jean Cocteau Museum.
This French artist has a very extensive biography marked by suffering, illness, drugs, and death.
However, on an artistic level, he was a multidisciplinary artist. Writer, poet, painter, playwright, and even film director.
He has works of great value in all these disciplines, such as the book "Enfants terribles" or the painting "Le Trois Yeux," which are some of the many art pieces that this scholar of art made.
In this museum, you can find pieces by this artist and other works by other renowned artists donated by Séverin Wunderman.
A well-known American businessman who was a fan of Jean Cocteau and therefore wanted to donate his art collection to form this fusion museum.
This museum is an interesting place to visit because it not only has paintings, but you can also enjoy some projections of the artist.
Finally, something that really impresses me is the architecture of the building, which makes it one of the most beautiful buildings in all of Mentón despite being quite modern.
It presents a cracked concrete that reveals a perfect glass box that surrounds the entire building and invites you to want to know what is inside.
Visit the Bastion
If you want to continue your cultural visit and learn more about Cocteau, you should visit the Bastion Museum.
On one of the artist's visits to Menton, he discovered this abandoned bastion off the coast and suggested creating a personal museum for his work there.
The authorities in the area gave him the green light. However, he never got to see his dream come true since it was inaugurated three years after his death.
The bastion was built in 1619 and has served as a refuge, a lighthouse, and even a prison during World War II.
Currently, this museum contains about 102 pieces by the artist, and every year there is a temporary exhibition of some of the artist's works that can rarely be seen in museums that exhibit his work.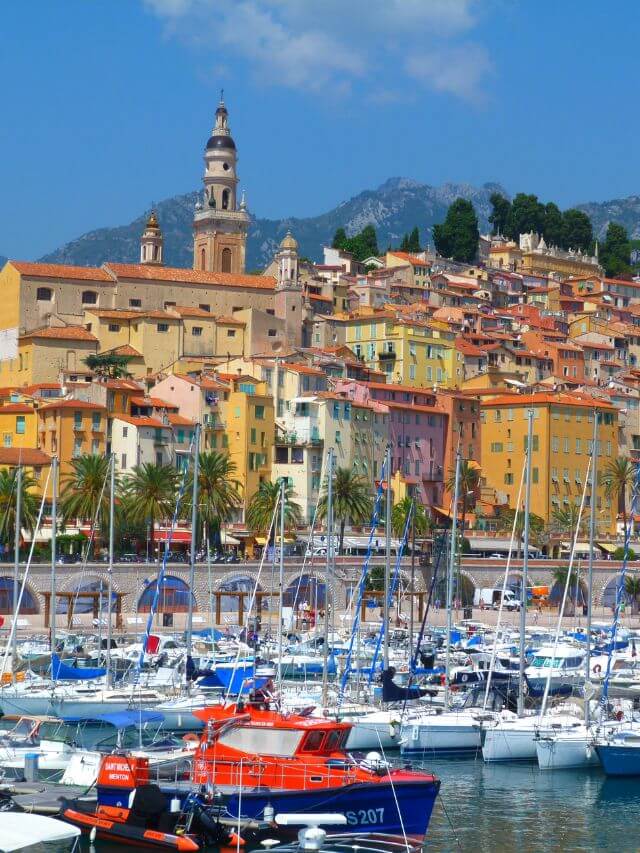 Tour the Old Castle Cemetery
The Cemetery is located at the top of the hill, which is precisely what makes it unique and attractive to tourists.
To get there, you will have to ascend through the narrow streets of the historic center, and once in the place, you will realize that it seems to be very old and very neglected.
However, it is precisely this that makes it an attractive place, and the beautiful views of the Côte d'Azur you can enjoy from this balcony.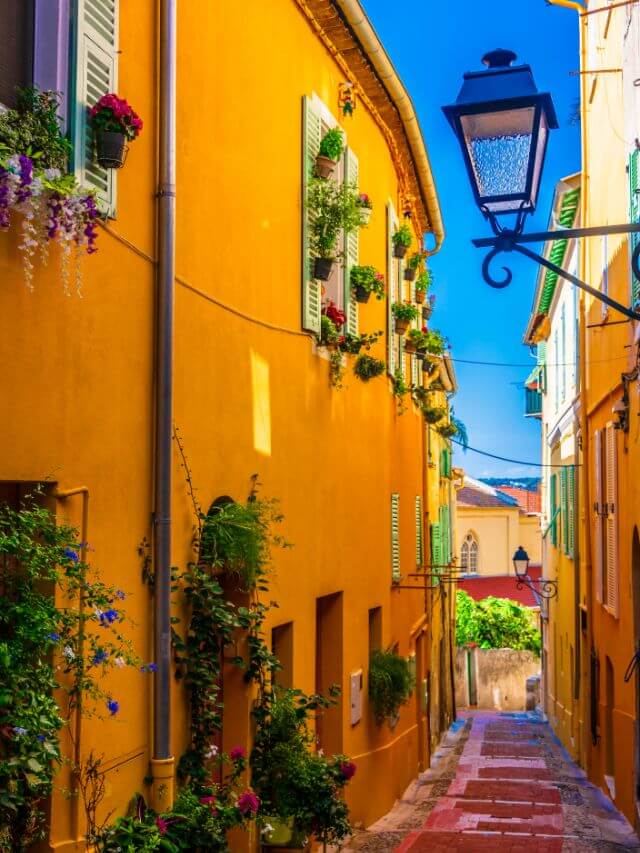 Visit the Val Rahmenh Botanical Garden
This garden contains multiple vegetative species from many areas of the world. Here you can find tropical dry climate plants, humid tropical climate, medicinal plants, fruit trees, and typical Mediterranean plants.
The care given to this garden is spectacular, and thanks to this, many plants are preserved that are difficult to find in other parts of the world.
Strolling through this garden and enjoying the atmosphere and tranquility this space offers is one of the most outstanding activities in Menton.
In addition, the locals highly value this place since it is proof that the land in this area is perfect for cultivation, and that is something that the French in this area are very proud of.
Admission price at 7 euros.
Lemon Festival in Menton
If you have the opportunity to travel in the summer, I recommend that you visit the city of Mentón in the last week of June.
On these dates, the lemon festival is celebrated, a kind of carnival where citrus fruits such as lemon or orange are very present in the decoration of this great event.
This great event has been held since 1930 and attracts many tourists every year. In some city gardens and parks, you can find mosaics made with lemons and oranges and also monuments and sculptures of different themes decorated only with these fruits.
Hoteliers promoted this idea in the area because this land is very rich in lemon cultivation, and they thought it could be a great event for this small city on the French Riviera.
A curious fact is that each year the theme changes and makes each edition different and magical.
Like other great festivals, this one also has floats, music, and fireworks that animate the streets and make all visitors enjoy, from the smallest to the oldest.
For Menton, this party is a pride, shown in the atmosphere. The shops in the area are decorated and painted with lemons and sell all kinds of lemon-derived products such as soaps, liqueurs, and even lemon vinegar.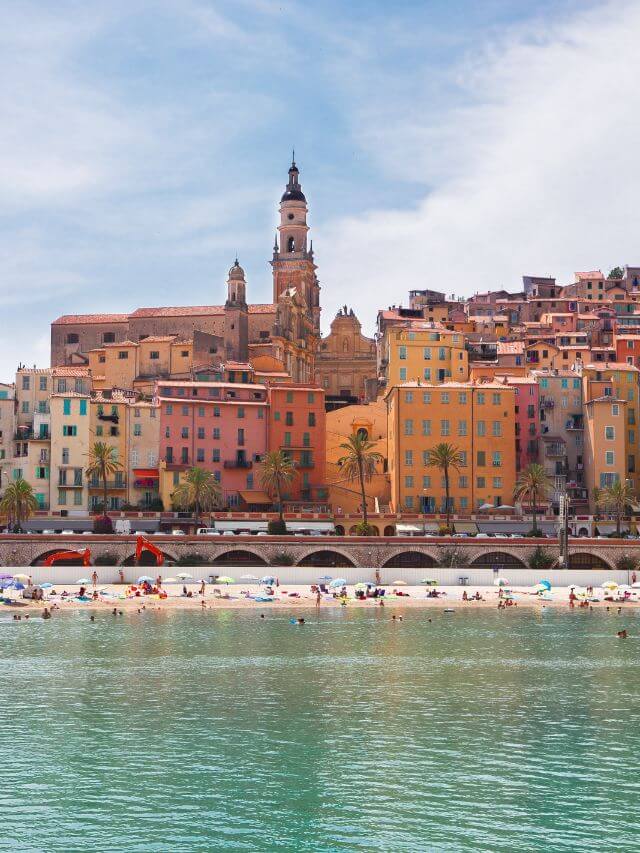 Beaches of Menton
The beaches of Menton are perhaps not the most beautiful or the largest of the entire French Riviera. However, they do maintain the essence and the color of the beaches of this region.
Its clean and bright blue waters invite you to take a bath in its waters. The most popular with the inhabitants of the area is Plage des Sablettes, which is located right next to the old port.
This beach is ideal for swimming with shallow waters and all the necessary services for swimmers. Furthermore, the palm trees placed in the surroundings give a decorative touch to the beach and provide shade on the hottest days of summer.
If you need a drink to cool off near the beach, there are multiple restaurants and bars with terraces ideal for enjoying a drink.
Gastronomy of Menton
Menton is recognized for its lemons and the products derived from it. Some shops sell local honey, local cheeses, and wines.
The gastronomy you find in Menton is a Mediterranean cuisine very similar to what you can find in Nice, with dishes such as Nice salad, ratatouille, and stews.
However, if you are a fan of haute cuisine, you may be interested in eating at the Mirazur restaurant, which has 3 Michelin stars and is located in the historic center of Mentón.
We recommend that you book well in advance whenever you want to dine in a place like this. Much in advance, it can mean months. So keep that in mind for your visit.
A Brief History of Menton
Menton is a beautiful French city located on the border between France and Italy. Over time Menton has passed through several hands.
Until 1848 it was a city that belonged to the principality of Monaco, but after this date, it would become an Italian city included as one more territory of Sardinia.
After a short period, it would once again be listed as a French city due to a referendum held in 1860. However, the story would not end here because this city would be occupied by the Italians again during the World War.
However, since 1944 this city has been exclusively French, although its Italian influences cannot be denied, especially in its architecture, which is more typical of the neighboring country than that of the Gallic country itself.
Best Time to Visit Menton
If you don't know well when to visit Menton, we recommend that you do it at the end of June to enjoy the great festival of the area, the Lemon Festival.
But in general, Menton has a delightful climate and can be visited all year round.
How Many Days do I Need to Visit Menton?
To visit Menton, you will only need 2 days or 3 at most.
It is an easy city to get around on foot, and it does not have too many activities to do, but it is enjoyable and charming.
Ideal for clearing the mind and enjoying its tranquility. Also, it can be used as a base of operations to visit nearby towns and is the endpoint of the road trip through Les Corniches de la Côte d'Azur.
How to Get to Menton
You can get to Menton by road or by train. This town is the endpoint of the classic road trip along the 3 Corniches. It is very close to Monaco and is an excellent "day trip" from Nice.
The seaside resort of Menton, France, is located on the French Riviera between Nice, Monaco, and the Italian border.
Menton is easily accessible by train from Nice, and there is a direct bus to and from Nice airport and Monaco.
Menton also offers easy road and rail access from Italy.
The A8 motorway, which runs along the French Riviera, stops outside Menton and provides easy access to visit.
Where to Stay in Menton
In Menton, you have a good variety of hotels in different price ranges. My most important recommendation is that you make your reservation in advance to find the one that best suits your budget.
Here I propose two hotels that are well located and are good quality / price.
This air-conditioned hotel in Menton is just 25 meters from the beach on the Mediterranean coast. It has a flower garden and offers soundproofed accommodation with free Wi-Fi.
The Hôtel de Londres is just a 5-minute walk from Menton SNCF Train Station and the casino. The Basilica of Saint Michel is 1 km away.
Couples especially appreciate the location of this property. They give it a score of 9.0 for a stay for two.
The Best Western Hotel Mediterranee Menton is located in the city center, a 10-minute walk from the beach and only a 3-minute walk from the sea.
Most of the rooms have a large balcony.
Wi-Fi is available throughout the hotel. Underground parking is available for an additional cost.
Menton Train Station is a 10-minute walk away. Finally, the A8 motorway is a 7-minute drive away.
Couples especially appreciate the location of this establishment. They give it a score of 9.1 for a stay for two.
Plan Your Trip to the South of France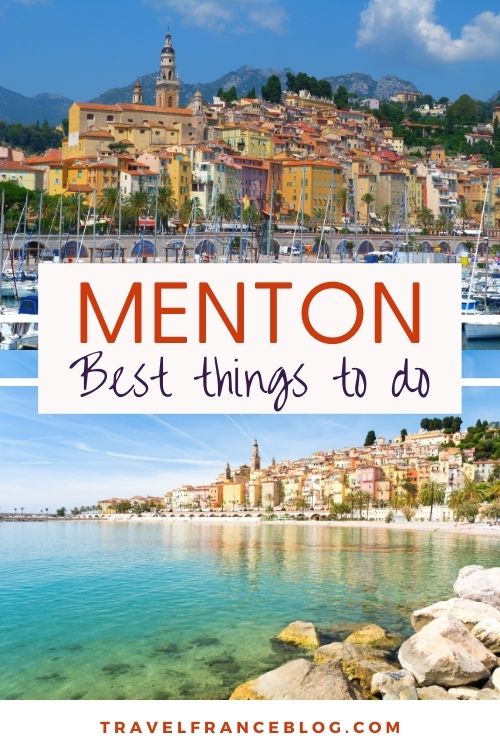 This post may include affiliate links. This means that we will receive a small fee if you make a purchase through our links. It has no additional cost to you. It's a win-win!