Best Things to Do in Cassis, France
Cassis is a small fishing village located east of Marseille. It has about 7000 inhabitants; however, this number increases significantly in summer.
This picturesque village is nestled in a unique place in all of France, between the sea and the rock.
In the past, Cassis was mainly dedicated to fishing, but it was also known worldwide for the export of stone from this great massif that runs along the entire coast.
It is said that the base of the Statue of Liberty is made of stone from Cassis, something we are not entirely sure about.
What is certain is that many of the ports that we find along the Mediterranean have been built with limestone from Cassis.
Cassis is currently known for its beautiful beaches, colorful port, and stunning landscape, with the Calanques as protagonists.
For many French people, this small town is the jewel of the Côte d'Azur, and that is why every year in July and August, everything is reserved, and there are many people in its streets.
What to See and Do in Cassis
Port of Cassis
The first thing you should visit is its fishing port. Full of joy to walk around and see the traditional architecture of this area.
Cassis has managed to preserve its essence, and we can see it in the 19th-century port buildings that show a unique and refined style.
The picture you see is stunning. Low-rise buildings painted in pastel colors and with small boats at their feet on turquoise water.
Many restaurants serve delicious fish on the harbor promenade at an excellent price, except when prices go through the roof in the summer months.
Cassis Market
As in other areas of French Provence, Cassis also has its market every Wednesday and Friday of the week.
You can find practically everything from handicrafts to flowers or food in these Provencal markets.
In the Cassis market, you should not miss the opportunity to buy local wine. Lovers of this drink say that it is one of France's best wines.
In addition, they also sell delicious cheeses, olives, and, of course, lavender products. So, naturally, there is nothing more typical of Provençal markets than the products extracted from lavender.
Candles, soaps, perfumes, and many things that you would never think contain lavender.
The Provence region is full of extensive lavender fields that I recommend you visit if you have a gap in your travel plan.
Castle of Cassis
This castle served as a fortress to protect itself from barbarian invasions and bandits in ancient times.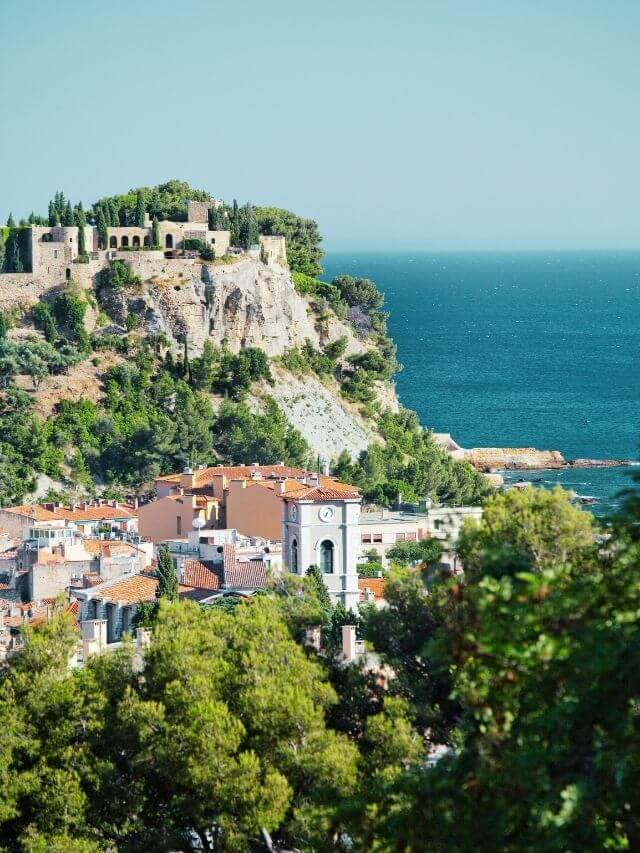 This castle has been sold several times and is now a private property that has been restored to accommodate luxury tourists.
However, we have to tell you that they have prepared a walk that can only be done on foot for all those curious people who want to go up to the fortress and observe the landscape from there.
Grande Mer Beach
It is located right next to the port of Cassis. The most popular and the favorite of visitors for its beautiful views and clean waters.
Calanque National Park
It is the main reason why tourists visit this town. In addition, its proximity to this National Park makes it an even more wonderful place.
Calanques was declared a National Park in 2012, and since then, it has become a tourist attraction for thousands of visitors.
This extensive natural park of more than 8,500 hectares of land and 43,500 hectares of aquatic area makes it a unique place in Europe.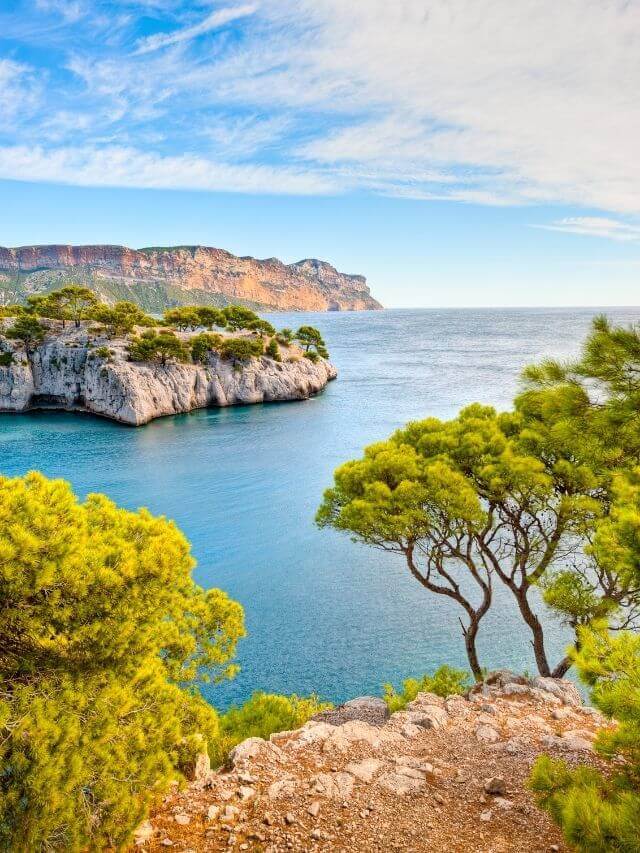 The combination of giant mountains, small fjords, and estuaries throughout the three municipalities that comprise this park makes it a magical place that you could never have imagined.
The color of the stone from the mountains surprises with that light grayish color, almost white, that shines on sunny days and contrasts with the turquoise color of the sea.
Calanques is made up of rock, sea, and vegetation. A curious fact is that this natural beauty was formed about 120 million years ago in the Cretaceous era, just after the extinction of the dinosaurs.
That is why we have that type of limestone that is very difficult to find in other parts of Europe but easy to find in some Mediterranean coastal areas.
Visit the Calanques National Park
From Cassis, a beautiful trail takes you through the park's main places you must visit. We recommend wearing comfortable shoes and comfortable clothes if you decide to do this way since the trails are not exactly easy.
You can also do this visit with a guided tour from Cassis.
On this route you will visit Port Miou, Calanque Port Pin and Calanque d'En Vau. The road lasts from 3 to 4 hours, depending on the stops you make and the pace you take.
It is very worth making this trail, especially if you are an adventurous and active person, because you will go through dusty places and you will have to jump some other rocks.
What's more, the fact of discovering some solitary and wild coves makes it worth taking a long walk. We recommend staying until late afternoon.
From 5 o'clock many visitors begin to leave because they eat dinner very early and this allows us to stay and take a bath at sunset practically alone. So try it and tell us how that feeling is.
Don't forget to take some sandwiches or something to snack on the way or if you stay late.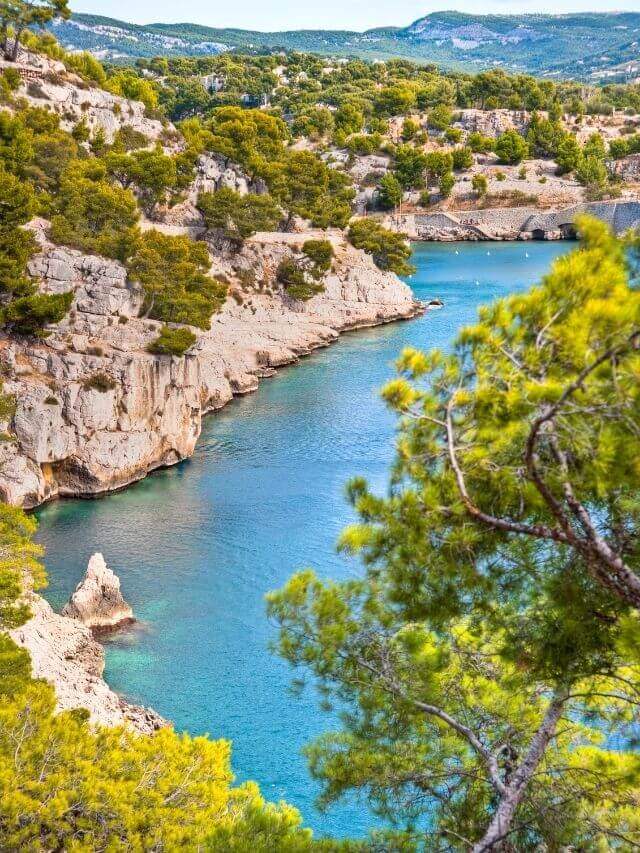 How to Get to Cassis
One of the easiest ways to get to Cassis is to take a train. The journey time from Marseille to Cassis is about 25 minutes. You must take it to St. Charles, and the ticket price is between 5 and 6 euros.
Upon arrival in Cassis, you will need to take a taxi to get to the center of the fishing village as the train station is a bit far.
If, on the other hand, you prefer to come by car, you have to know that parking in summer is paid for and it is tough to find a space.
However, the rest of the year is free, and it is a pleasure to be able to leave the car in Cassis to walk the trails without taking buses or trains from Marseille.
Where to Sleep in Cassis
As we have already mentioned before, Cassis currently lives from tourism, which is reflected in the area's wide range of holiday accommodation. You just have to do a search on booking to check it out.
The good part is that you can choose between a luxury hotel, a standard hotel, an aparthotel, or even a simple hostel.
The prices of 3-star hotels and apartments in the low season are around 50 or 60 euros per night. However, in summer, prices reach figures well above the services they offer due to demand.
For this and many other things, we want to give you a couple of tips before visiting the town of Cassis.
Recommendations for visiting Cassis
Travel in times of little tourism and stay in the town. Live the experience of strolling through its streets and its port, and treat yourself to dinner at a fish restaurant in the area.
2. Take a bath on its beaches and take as many photos as you can of this beautiful landscape of rock and sea.
3. Try to spend at least one Wednesday or Friday in the town to visit its Provencal market.
4. Bring comfortable clothes, sunscreen, water, and mountain shoes to do some hiking and visit the Calanques National Park.
5. If the weather is good during the period you will make your trip, do not hesitate to wear a swimsuit and your snorkel goggles to see how beautiful the seabed in the area is.
6. Find activities in town. For example, there are many services to take a small boat trip to see the Calanques cliffs up close.
7. In the non-summer season you can do this activity for a very good price, and they will give you a lot of interesting information about this National Park. And last but not least.
8. Take care of the place and enjoy the destination as if it were your own town. The locals appreciate good visitors who are curious about the town's traditions and take care of and keep clean this place that is so special to them.
Plan Your Trip to the South of France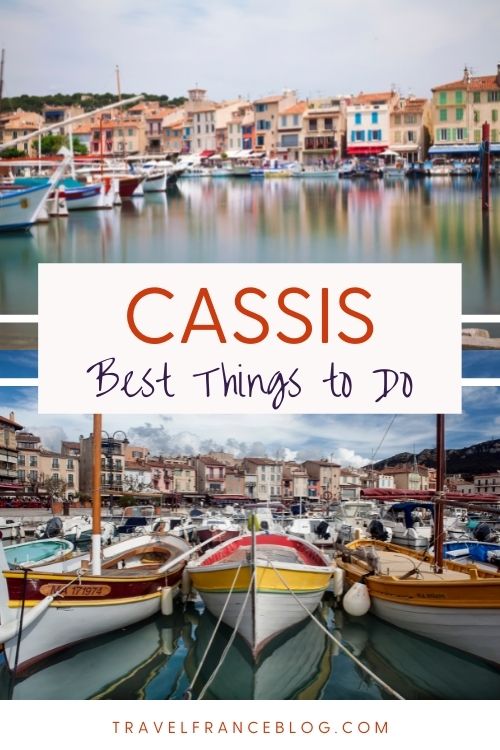 This post may include affiliate links. This means that we will receive a small fee if you make a purchase through our links. It has no additional cost to you. It's a win-win!