Best Things to do Villefranche sur Mer, French Riviera Guide
From Cannes to Nice, the French Riviera shoreline is dotted with stellar places to visit, but we just had to take some time to explain why Villefranche sur Mer is a town that you cannot miss.
Everyone knows the French Riviera is the place to be for an exquisite vacation on the Mediterranean sea.
If you're staying in a larger city nearby, then make it a day trip on your itinerary, or better yet, consider making Villefranche sur Mer your home base as you explore the many places in the area. This quaint town will not disappoint.
Located just to the east of Nice, Villefranche sur Mer has all the charm of a small fishing village and a history of over 900 years. Being one of the deepest harbors, it has the most brilliant blue waters dotted by boats of all sizes.
The colors and beauty of the Villefranche sur Mer are breathtaking. As the narrow old town streets climb the hillside, the buildings create a patchwork of beautiful colors, one on top of another.
And it's a mandatory stop if you're driving the "Basse Corniche." The one that runs along with the coast between Nice and Menton.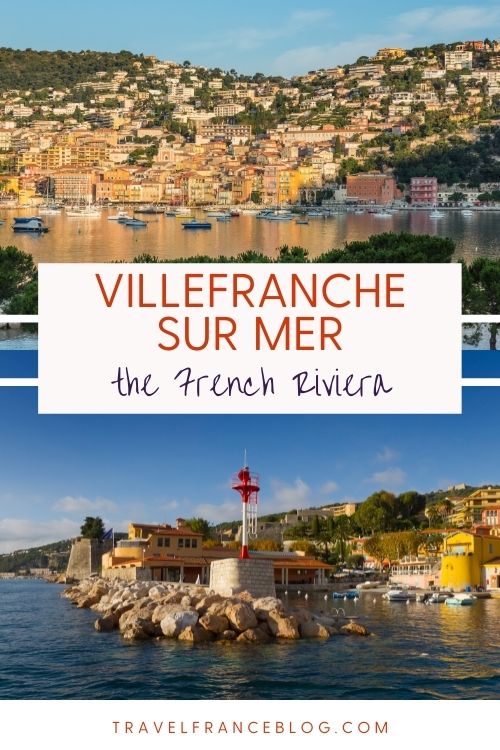 Best Things to Do in Villefranche sur Mer
Not sure if you want a vacation on the beach or exploring historical sites? Not to worry, Villefranche sur Mer has the best of both worlds.
Beaches at Villefranche sur Mer
Let's start with the sea. Villefranche sur Mer is a beautiful town centered around its magnificent port. The clear blue waters are just breathtaking from any angle.
If you're looking to lounge on the beach, then head to Plage de la Marinière. There'll, you'll find the beautiful lapping waves on the (mostly) sandy beach.
Unlike many of the other beaches along the coast (especially those in Nice), the beaches in Villefranche sur Mer are softer but do have larger pebbles in places, so water shoes may be a good thing to throw in your beach bag.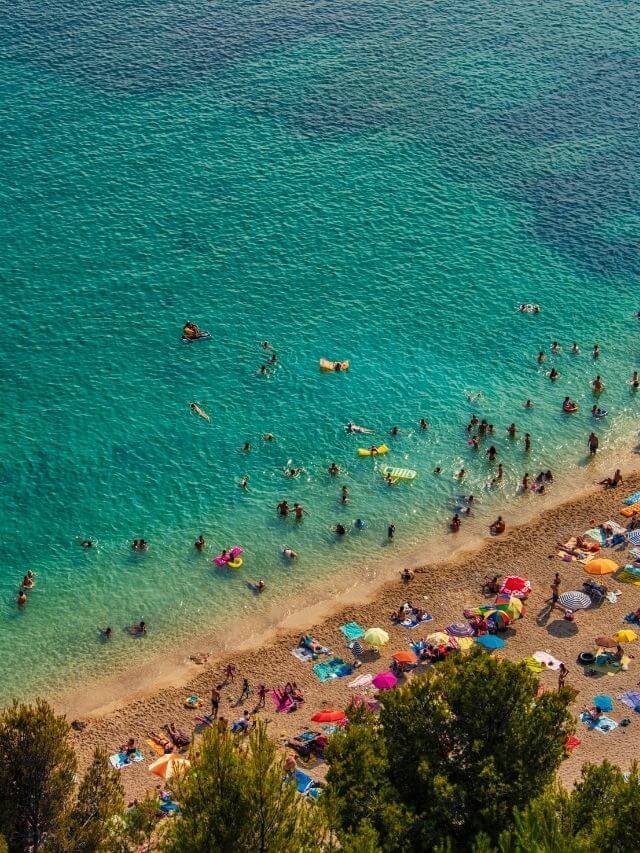 The majority of Plage de la Marinière is a free beach, where you can just bring your towel and choose your spot. Public toilets and showers at the beach are simple but make your beach day a breeze.
Consider renting a sun lounge and umbrella from Les Bains Deli Bo if you want to step up your beachgoing.
You'll be enjoying the beach in comfort with the beach at your feet, shade overhead, and a restaurant at your service for a few euros. Remember that it's probably best to reserve your spot ahead of time, especially during peak beach season.
On the opposite side of the harbor is Plage de la Darse. The area is a bit quieter and less touristy next to the old harbor. The beach itself is lovely but small and does not have bathrooms and places to eat like la Marinière.
French Riviera Private Boat Trip: When you take this private boat trip, you will enjoy the best views of the Côte d'Azur from an exclusive vantage point from the water. This brilliant experience is just for you and your family or friends.
Printable
Outfit Planner
EXTRA TIP: plan what you will wear in advance so you take everything you need and do not have to make extra expenses at the destination. You can download the PDF here; the price is up to you!
Historical Sites at Villefranche sur Mer
Villefranche Sur Mer does not disappoint with exciting things to explore. With over 900 years of history, there's something to discover around every corner.
Old Town
You definitely must explore the old town streets of Villefranche sur Mer. The narrow streets climb the hills from the coast creating a network of beautiful passageways that make you feel like you've stepped back in time.
The details in the architecture, which date back to the 12th and 13th centuries, and their beautiful colors are awe-inspiring.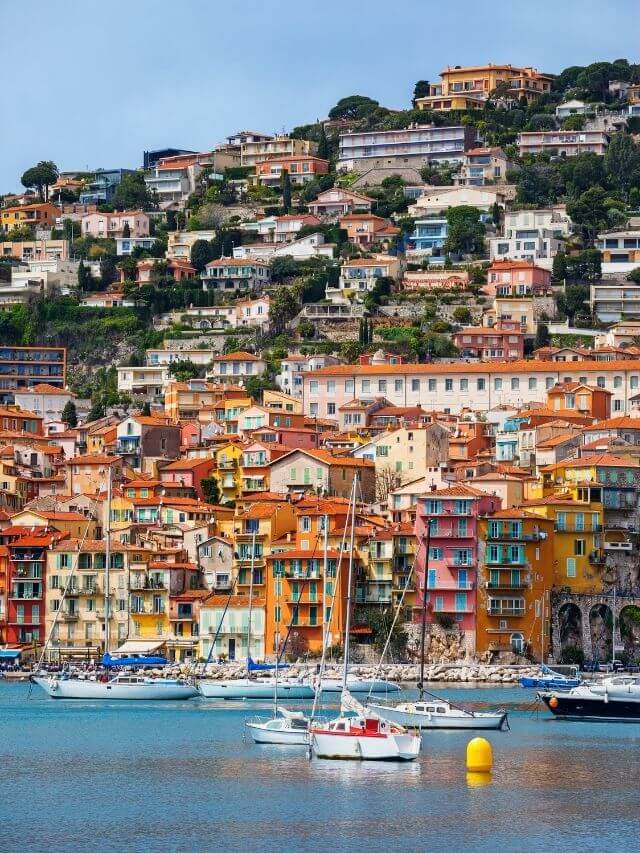 Chapel de Saint Pierre Pêcheurs
If you're a bit of an art buff, definitely check out Chapel de Saint Pierre Pêcheurs.
This medieval chapel dedicated to St. Peter, the patron saint of fishermen, was renovated in the 1950s by the famous French artist Jean Cocteau who transformed the space into a mystical experience for the viewer.
The murals are so different from those generally found in traditional churches and chapels, it goes without saying that you can't pass up the opportunity to experience them.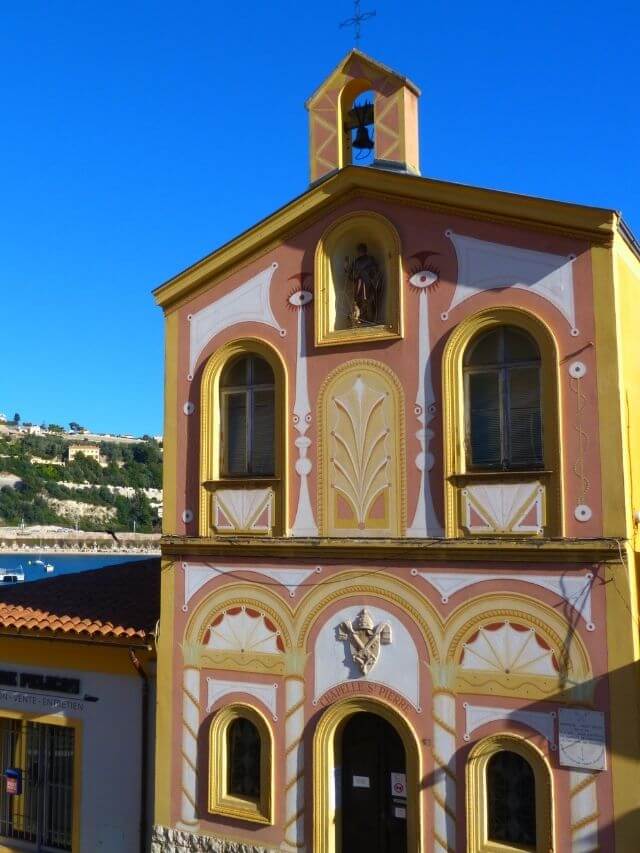 Fort du Mont Alban
High up on the hill between Nice and Villefranche sur Mer, Fort du Mont Alban is a monumental sight. The 16th-century structure is well preserved but doesn't permit visitors inside throughout the year.
Instead, a visit to Fort du Mont Alban is a great destination for anyone looking for a nature hike.
The walk up the hill will give you an excellent workout, and the view from above is the best reward once you arrive.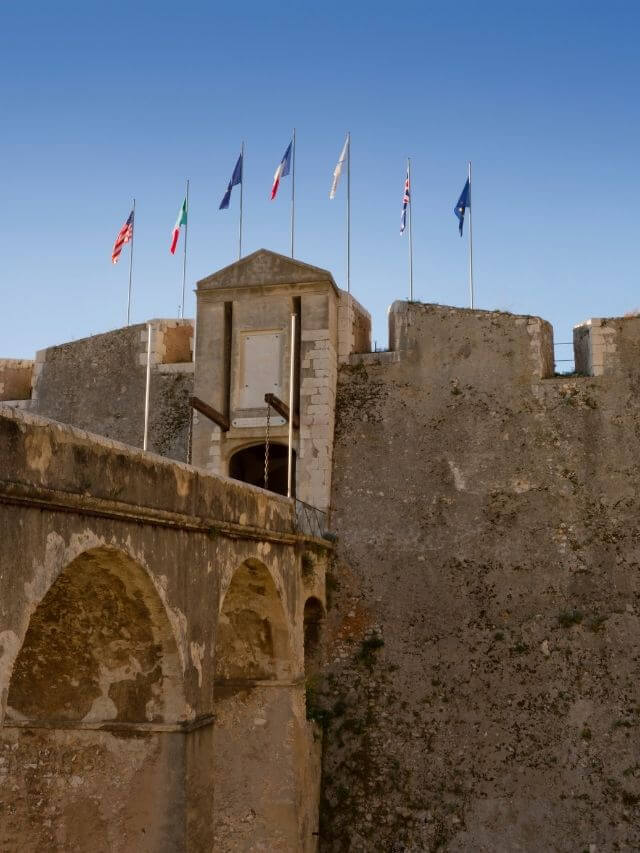 Citadelle Saint-Elme and Les Musées de La Citadelle
The Citadelle Saint-Elme sits right on the coast, keeping watch over the village. The well-preserved 16th-century fortress is a lovely place to take in the view of the coast.
Nestled in the Citadelle itself are many small museums where you can see sculptures, paintings, and historical artifacts.
The best part is that entrance to the citadelle, and its museums are free.
Rue Obscure
Feel like you've stepped back in time by taking a stroll in the Rue Obscure. This covered street is super cool to explore.
Continually used since its creation in the 12th century, you can really feel what it was like centuries ago.
Eating in Villefranche sur Mer
Indulging in French delicacies is one of the great splendors of life. Add to it that the town specializes in fresh seafood caught daily– it just makes sense that eating is one of the best things to do in Villefranche sur Mer.
Throughout Villefranche sur Mer, there are several places to grab a bite, sit down for a full meal, or enjoy a late-night snack. What's great is that there are places for every budget.
So if you want a fast, cheap meal or you're up for a whole, seven-course experience, you'll find what you're looking for at a price that's right for your budget.
Best Things to Do Near Villefranche sur Mer
Villefranche sur Mer is perfectly positioned to explore the French Riviera. Day trips are possible by car, train, and even boat.
You'll be happy that your home base is Villefranche sur Mer, where you can return each evening and enjoy the beauty of this quaint village.
Nice
So close, why not? Spend the day on the other side of the hill exploring the capital of the French Riviera. Experience the city's elegance as you walk along the Promenade des Anglais or through the old town.
Enjoy the sights, sounds, and indulgences of the bustling city.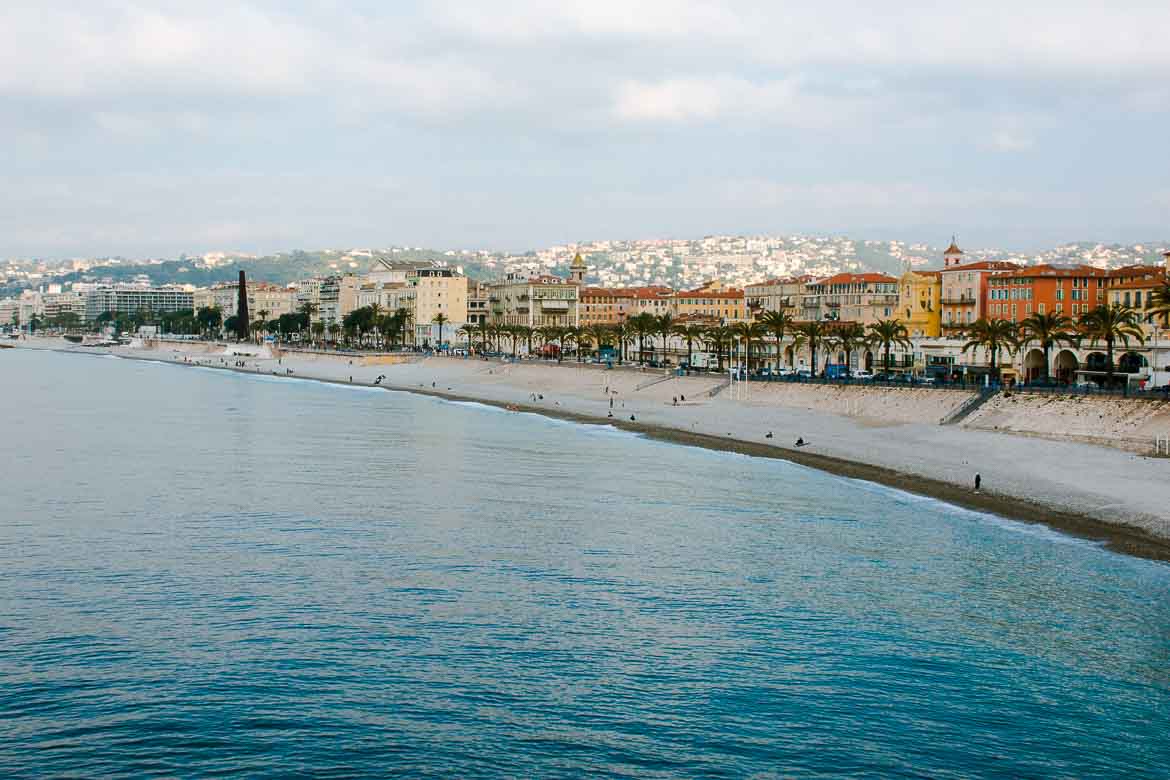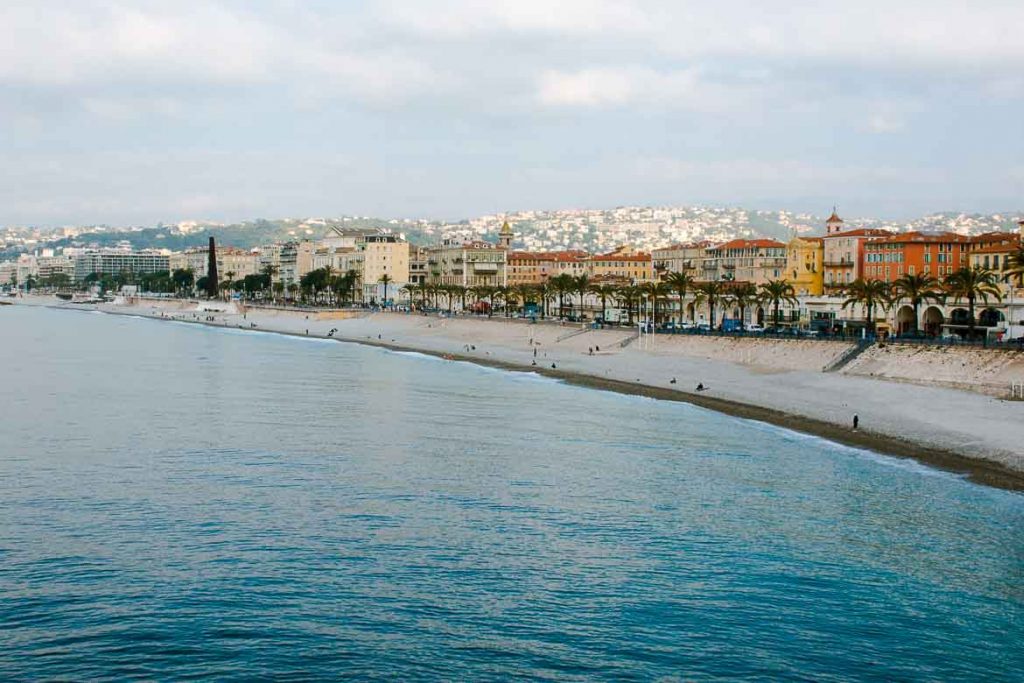 Monaco
Head to the Principality of Monaco– known for its luxury and extravagance, why not see all the hype? Try your luck at one of the casinos or drive the Formula One Grand Prix circuit.
Although you might not go quite as fast as an F1 car, the relatively quick drive will get you there in about half an hour.
You can get to Monaco and Eze on your own or with a guided tour if you prefer not to drive.
Eze
Eze is a medieval town located on a hilltop overlooking the Côte d'Azur. You'll feel worlds away from the hustle and bustle of the major cities below. Instead, take in the beauty of nature and the history at your feet as you explore this unique place.
Even stop to enjoy the smells being created at the local perfumeries. This wonderful place is only 20 minutes from Villefranche sur Mer.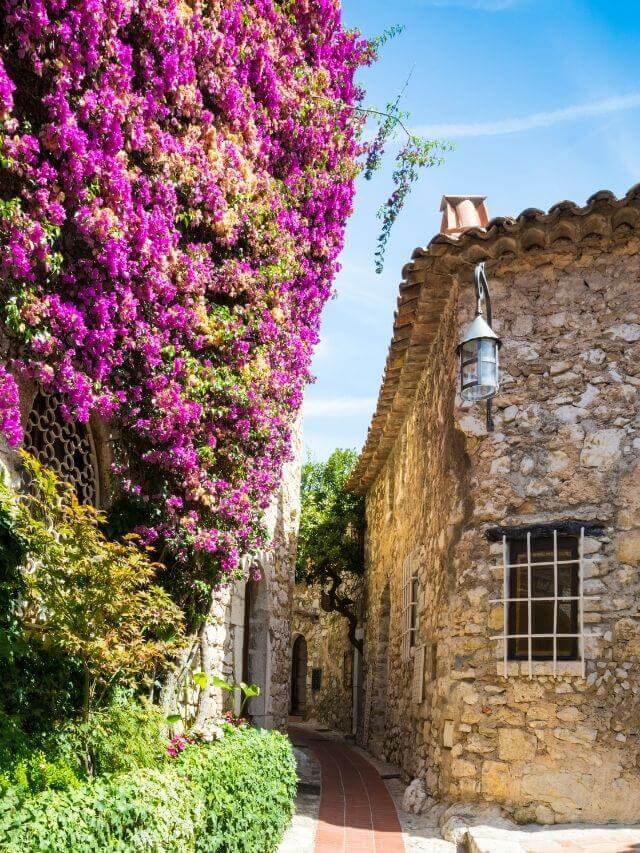 Best Time to Visit Villefranche
Villefranche sur Mer has beautiful weather much of the year. Spring and fall are perfect temperatures to enjoy the sun as you see the sites.
If you're looking to take a dip in the Mediterranean, it's better to visit during the warmer summer months, but this means more crowds and higher rates at local hotels.
If you're thinking of visiting during the off-season, just remember that winters typically see more rain, so be sure to bring an umbrella.
How to Get to Villefranche sur Mer
Plane
The Nice Côte d'Azur International Airport is less than 15km (9miles) from Villefranche sur Mer, so it's super easy to fly in and out. As major airlines like Air France and EasyJet use this airport as a hub, it's convenient to find flights.
The drive from the airport to Villefranche sur Mer takes only about 30 minutes, so you'll be on vacation in no time.
Train or Bus
If you're coming to Villefranche sur Mer from Nice, it's super convenient to take the bus or train.
The bus costs €2 each way and can be bought from the driver as you board. Buses head out every 15-20mins and run until 8pm. So not to worry if you're looking to stay longer, just hop on the train, which runs until 11pm.
Taking the train costs about €1, there are tons of trains making the trip each day, so catching one shouldn't be an issue. Just remember that if you buy a ticket in advance, it's cheaper than buying it on the day you're traveling.
Car
If you're looking to explore the Côte d'Azur traveling by car is a great idea, but once you arrive in Villefranche sur Mer, you'll probably want to leave the car and explore the village and seaside on foot.
The narrow roads and crowded areas are easier to navigate by walking.
There are a few public parking lots where you can leave your car without an issue. Just remember to observe the parking fees and regulations, and you'll be set. If you're staying in town, ask your hotel about parking options.
Bike Tour from Nice
You can get to Villefranche Sur Mer with an electric bike tour. You'll pedal past the port of Nice, the Citadel of Saint-Elme, and the Fort du Mont Alban.
A lovely tour to enjoy the beauty of the French Riviera.
Where to Stay in Villefranche sur Mer
Accommodations in Villefranche Sur Mer range from traditional hotels of various stars to private apartments. Depending on the season you're visiting and the amenities you're hoping for, the prices will vary.
For example, you're likely to pay more for a room with a view of the sea or a place that has a pool. There are still plenty of places to choose from with that in mind.
Welcome Hotel
Located directly across the street from the water, Welcome Hotel is a mainstay in Villefranche sur Mer.
With beautiful rooms, a full bar on-site, and the best location, it's no wonder Jean Cocteau, the famous French artist and filmmaker, called Welcome Hotel his home.
La Petite Cachette
La Petite Cachette is a perfect example of how great it is to go for a private apartment when you're looking to have a fabulous vacation on your own time.
Sleeping up to four, your family will be set in this cozy apartment with a full kitchen, bathroom, and balcony.
On par with rates at local hotels, the pool is a major perk that is not necessarily offered at many places in Villefranche sur Mer.
Plan Your Trip To South of France
This post may include affiliate links. This means that we will receive a small fee if you make a purchase through our links. It has no additional cost to you. It's a win-win!