The Best Things to Do in Saint Tropez, France
In southwestern France, Saint Tropez is a small seaside town located on the Côte d'Azur, between Marseille and Nice.
Today, Saint Tropez is synonymous with luxury and ostentation, though once nothing more than a humble fishing village.
It has been the setting for many Hollywood movies, although it was with the film "And God Created Woman" (et Dieu créa la femme) in the 1950s that this picturesque French coastal town gained international fame.
In a few years, it became one of the favorite spots for the elite from all over the world, and it is not uncommon to see mansions of various celebrities among the buildings in the area.
In Saint Tropez, it is common to see a port full of luxury yachts, sailboats, and stores of recognized brands.
For all this, it is not uncommon that when you think of Saint Tropez, the first thing that comes to mind is glamour, elite, exclusive clubs, and luxury cars. And although you would not be wrong at all, the truth is that Saint Tropez has much more to offer the visitor.
The good weather and its beaches are undoubtedly a powerful tourist attraction that makes the place a good choice as a getaway for a weekend.
As it does not have a population of more than 6,000 inhabitants, it may seem like a quiet place without much hustle and bustle. Nothing is further from reality.
During holiday periods, specifically in the summer, its population has easily exceeded 60,000 inhabitants.
What to See in Saint Tropez, Essential!
In addition, there are several places of interest that you cannot miss when you plan to visit Saint Tropez: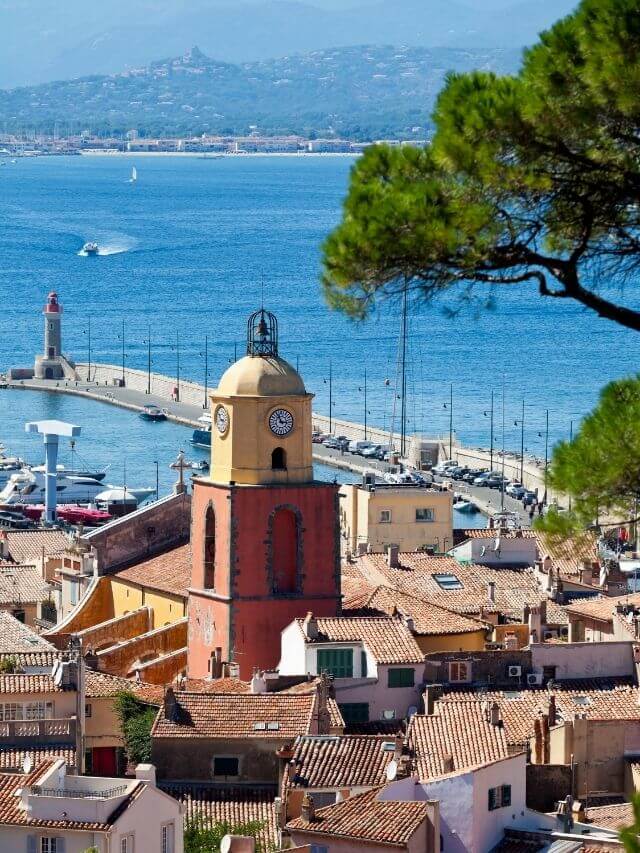 The Citadel of St. Tropez
Undoubtedly, the most remarkable place in Saint Tropez is the Citadel or Citadelle, located on top of a hill.
Its location is not a coincidence due to its proximity to the coast; the city was the victim of several attacks by pirates, corsairs, and Turks, hence the need to provide the population with this defensive factor and place a fortress at the point higher.
Thanks to its location, from here you can enjoy the best views of Saint Tropez and its coast.
Inside the Citadel, we find the Museum of Maritime History. Visiting hours vary according to the time of year.
From April 1 to September 30 from 10 a.m. to 6:30 p.m. (closing the ticket office at 6 p.m.)
From October 1 to March 31, from 10 a.m. to 12:30 p.m. and from 1:30 p.m. to 5:30 p.m. (closing the ticket office half an hour before closing).
According to the official website, the price for the visit is €4.
Don't Forget Your Travel Insurance and Cancellation Trip.
The Old City
The Old City (Vielle Ville) was built by those inhabitants who arrived after the Citadel had been built.
Although initially it was used to store fishing boats, today it is a leisure area where you can find shops, bars, and other businesses.
They are constructions with ocher, yellow, and orange facades, and due to their beautiful views of the port, if you visit the city, we advise you to treat yourself to the luxury of sitting down to enjoy a good coffee.
At the same time, you are enthralled by a beautiful sunset over the Mediterranean Sea.
The Old Port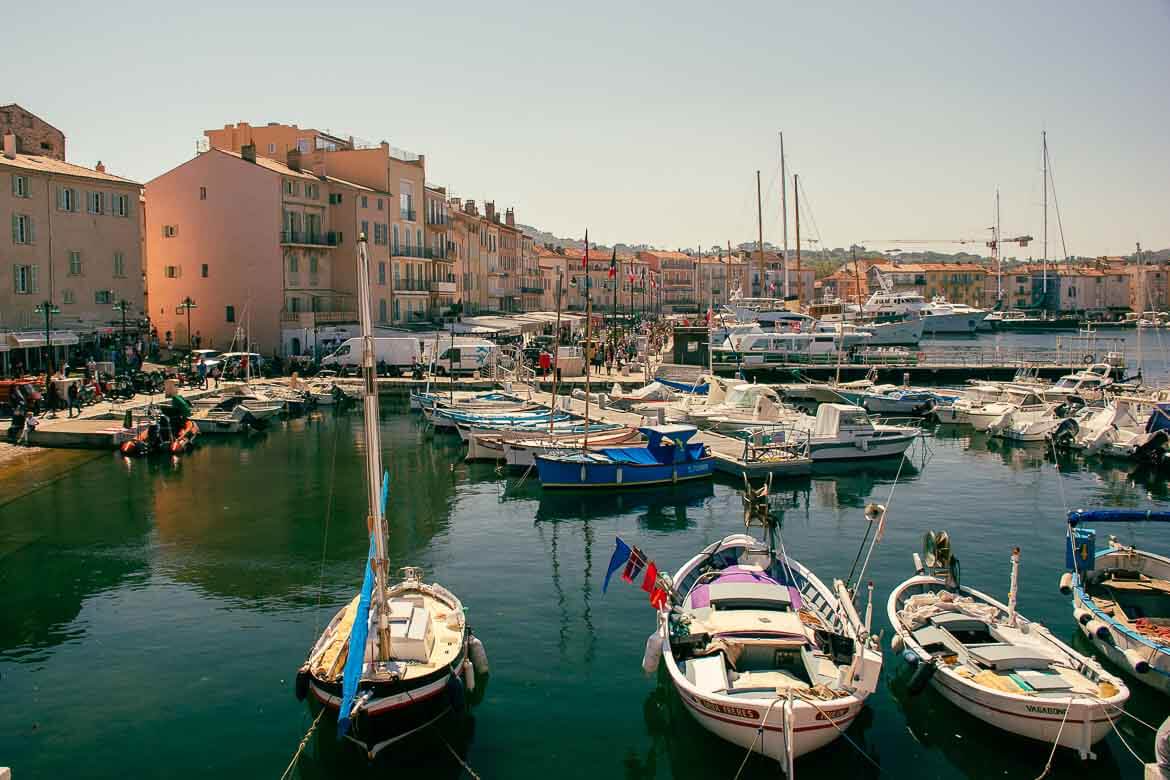 Another place of interest is the Old Port, which is basically the center and heart of the city.
The port's waters are dotted with a multitude of fishing boats and imposing and luxurious yachts, which offers a fairly summarized image of the essence of Saint Tropez, and is that constant antagonism between the native and humble with the flashy and expensive of the upper classes.
The many-colored houses bathe this entire port area with joy, and there is no shortage of elegant cafes along the entire promenade.
The mere fact of sitting in one of them and watching the inhabitants stroll through the area is an experience in itself that you cannot miss when visiting Saint Tropez.
Nor can you leave here without enjoying a pleasant walk while you contemplate the various paintings with which many artists decorated the city's alleys.
Place aux Herbes
In this same area, you will also find the Place aux Herbes, which is basically the morning market square.
If you are looking to disconnect from the atmosphere of glamor and luxury, this is undoubtedly an excellent option.
Here, you can enjoy a more modest and calm atmosphere while browsing the market stalls and discovering the different fresh products originating from the south of France.
Café Senequier
And if you have time for another coffee, sit down at the famous Café Senequier while you entertain yourself by watching the comings and goings of the passers-by.
Place des Lices
Another point you should add to your list when you visit Saint Tropez is, without a doubt, to go to the Provencal market of the Place des Lices.
If you want to try and buy cheese, bread, cakes, and other products of French gastronomy, this is your place. It is considered one of the best places in Provence to find high-quality products.
This market is very close to the Vieux Port and takes place twice a week, specifically on Tuesdays and Saturdays, from 8 a.m. to 1 in the afternoon. Remember that it is highly recommended to arrive early.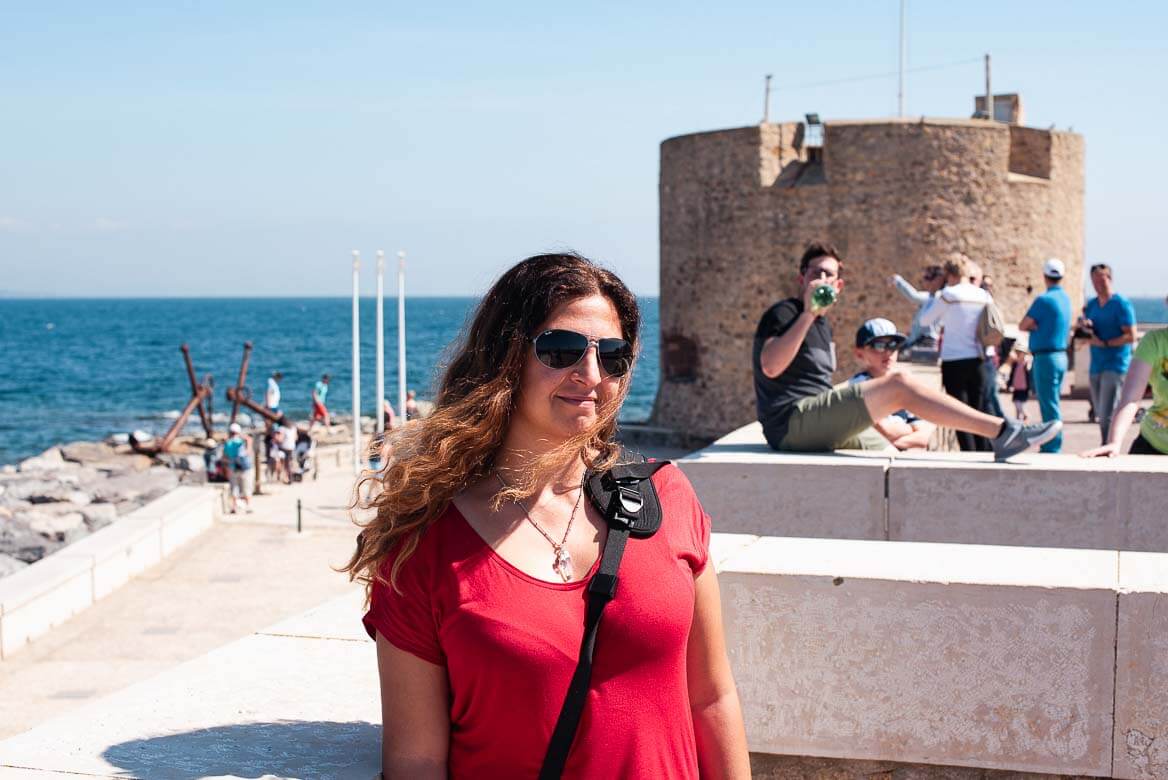 Saint Tropez beaches
But, as we mentioned before, the beaches of Saint Tropez are undoubtedly one of its great tourist attractions.
Its extensive beaches of golden sand, the turquoise and crystalline waters of the Mediterranean Sea, and the possibility of showing off a beautiful tan on your vacation should be more than enough reasons to reserve some time for a good day at the beach.
The closest beach to the city is La Bouillabaisse. It is a beach of fine sand located right at the entrance of Saint Tropez, so getting to it is not a problem.
Ponche Beach is located in the neighborhood of the same name, right in the center. It was formerly a fishing port and later became the main commercial port between the fifteenth and eighteenth centuries.
Les Graniers Beach is a small natural cove with a rugged appearance. It is very popular in the city, although luckily, tourists' visits have not made it lose its charm.
You can find her south of the Citadelle, past the fishers' graveyard.
Les Canebiers is the most famous beach and also one of the largest. It runs along Salins road. Canebiers means cane field, and it is that formerly, the area was used to cultivate hemp.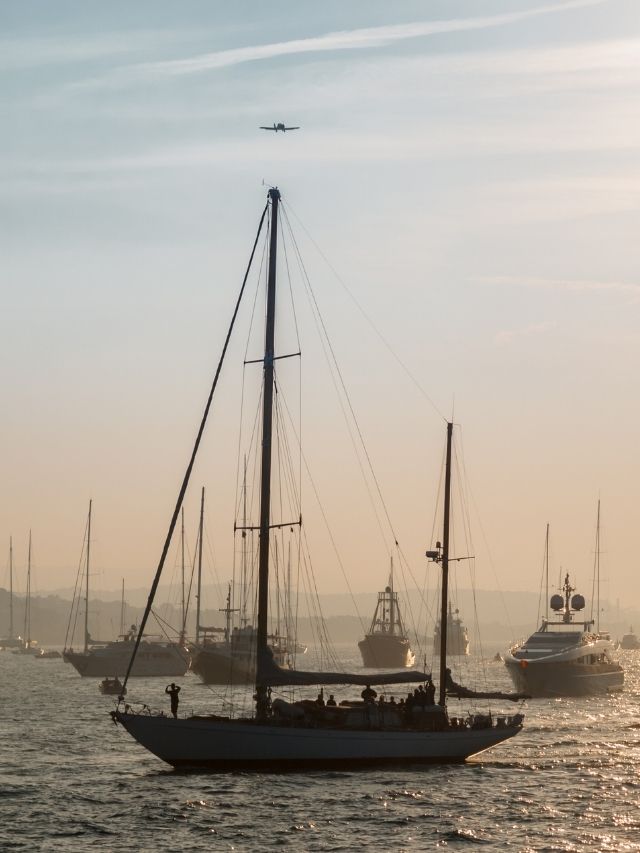 La Moutte is another lovely beach you can find passing the previous beach. Being more remote and isolated, it is a lesser-known beach, and therefore less crowded, ideal for enjoying a pleasant moment of intimacy and tranquility relaxing in the sun.
Les Salins is located next to a vast pine forest, which provides shade, which can be very nice if you want to hide a bit from the sun and heat in summer.
It is a beautiful beach with a unique feature, and that is that thanks to thousands of coral fragments intermingled with the sand, this beach has a beautiful pinkish color that makes the place a very charming place.
Outside of Saint Tropez, there are other beautiful beaches that you could add to your list of things to do if you have a lot of time. For example, in Ramatuelle, you can find five kilometers of fine sand beaches, which are known as Pampelonne.
In this area, there is a gulf, ideal for excursions and walks to Cape Camarat.
Boat tour
And speaking of so many beaches and seas, don't you feel like taking a nice boat ride? Well, you're in luck! Several companies offer this type of activity, where you can relax while contemplating the views from the sea.
Plus, it's a great way to discover inaccessible spots on foot or by car.
If you are going to come to Saint Tropez for several days and you have time, there is also the possibility of taking day trips to nearby cities.
Nice, for example, is an hour and a half from Saint Tropez and Cannes, just over an hour.
Where to Stay in Saint Tropez
After reading all this, the next step is to look for accommodation if you have decided that Saint Tropez is a suitable destination for you. Understandably, the luxurious image of the city makes you think that accommodation will be expensive.
And you are not entirely wrong, because in general, the hotels in the city and the surroundings tend to be.
But do not despair; luckily, there are always options for other budgets and pockets. Of course, you will have to search a few kilometers away from Saint Tropez.
If what you are looking for is to enjoy the luxurious life of Saint Tropez fully, you will have several options from which to choose. The proportion of luxury hotels per square meter here is very high.
As recommended would be:
The price will be around 200 euros per night. Something cheaper, between 100 and 200 euros, you would also have other options.
The Hotel des Lices, located right in the city's center, has good facilities and nice rooms.
If your budget is less than that, a maximum of 100 euros per night, I have to tell you that you will not have much luck finding something in the city. But do not throw in the towel yet; luckily, there is a solution.
If you consider renting a car, you can broaden your search range and stay somewhere a little further away from where you will find accommodation at a more moderate price.
We hope that reading this article has helped you and that you will soon be able to visit Saint Tropez. This colorful city is at the foot of the Mediterranean, where you can walk and discover charming corners that will surely surprise you.
Plan Your Trip to the South of France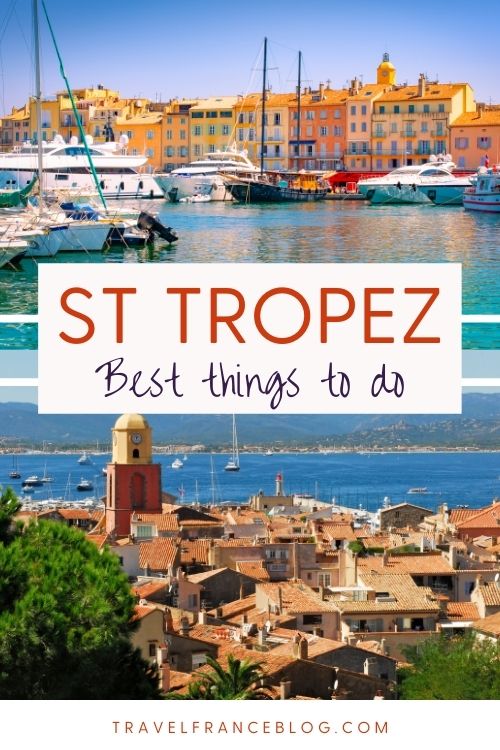 This post may include affiliate links. This means that we will receive a small fee if you make a purchase through our links. It has no additional cost to you. It's a win-win!