South of France Romantic Getaways
There's no denying that France is a romantic haven. The south of France, in particular, is an ideal destination for a romantic getaway.
Enjoy leisurely meals in fantastic restaurants, and discovering picture-perfect towns and dynamic cities that offer surprises around every corner.
And savoring the greatest tastes and smells offered by the land that has created romance are all possible in this truly enchanting region of the world.
This article will go over some of the most romantic getaways in the south of France that will expose y
our senses to an entirely new texture or flavor, making your vacation even more unforgettable!
Gordes, Provence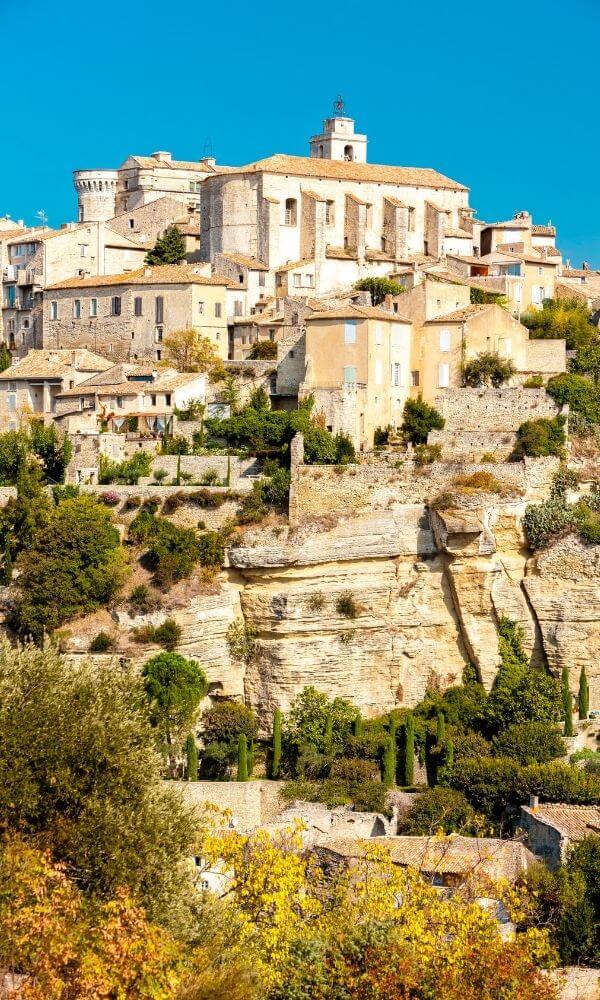 Gordes, located in the Luberon region of Provence, is one of the country's most visited and most beautiful villages. In Gordes, you'll find countless fields of lavender, crisp rosé, and ancient villages that make for the ideal romantic getaway.
It's a lovely place for a romantic getaway where you can relax under the Southern sun while staying in a charming stone cottage.
There are twisting lanes and countless pathways that go up and down the hilltop village of Gordes, and there is nothing more enjoyable than getting lost in this romantic setting.
If you prefer to have a picnic, you will be treated to beautiful views of the valley, and there are many areas with seats if you so desire. Go no further than Gordes, France, if you've ever wanted to visit Provence's most charming and medieval town.
Where to Stay
You have several places to stay in Gordes and its surroundings. Here, you have the most romantic places to book for your getaway.
Medium Price: Mas Val-Chênaie Gordes
Situated in Gordes in the Luberon Natural Regional Park, Mas Val-Chênaie Gordes offers accommodation with a seasonal outdoor swimming pool that is heated from April to October.
Some rooms have garden views, and some have a private terrace.
Luxury Price: Les Pres de Gordes
Located in Gordes, Les Pres de Gordes comprises three adjoining houses and offers self-catering accommodation with a garden, a hot tub, an indoor heated swimming pool, and an outdoor overflowing swimming pool.
Eze, French Riviera
Eze is a historical village in the south of France, between Monaco and Nice, built on a hilltop.
The stretch of land between Nice and Monaco, driving the Grande Corniche, is a lover's dream from one magnificent scene to another.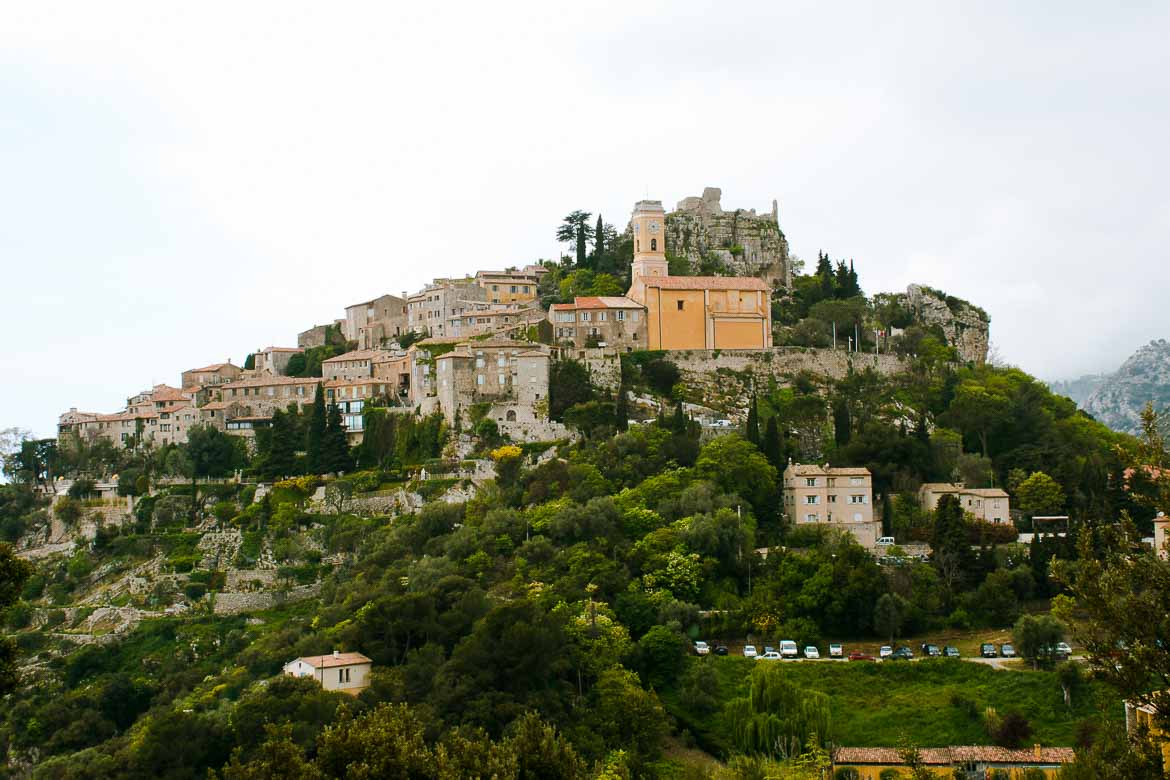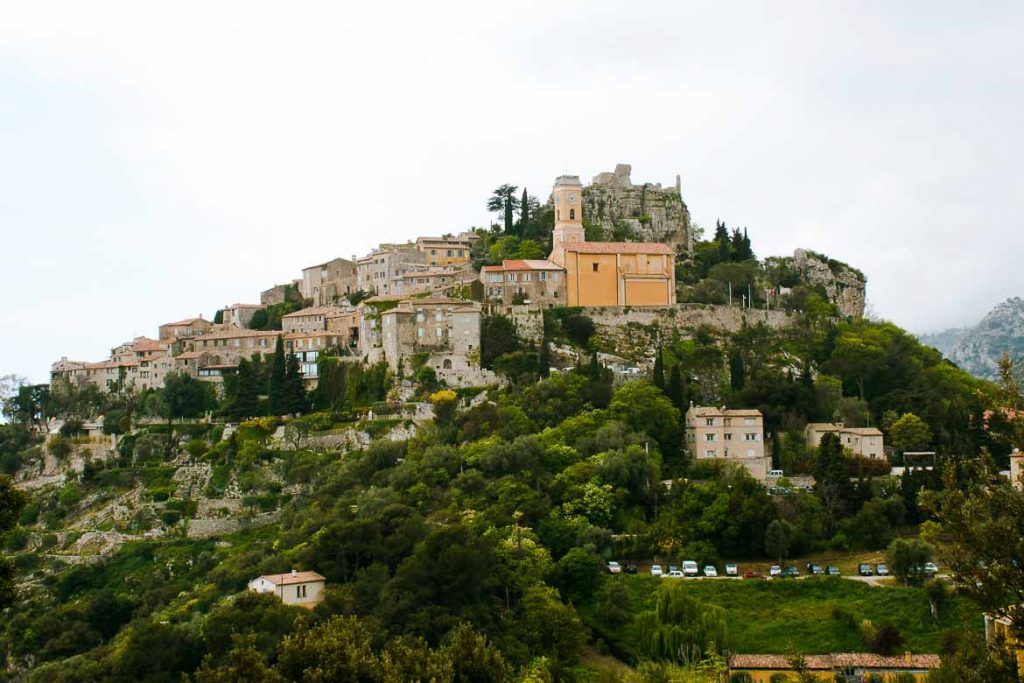 You'll fall in love with its breathtaking vistas, antique facades, winding, tiny alleyways, archways, stone cottages, and fountains, even if you just have a few hours to spare.
The medieval village of Eze was built more than 400 meters above sea level, so you can see the French Riviera in a way that looks like a scene from a movie.
As a couple, you can also enjoy the most breathtaking views of the French Riviera from this little village.
Eze's narrow, winding lanes create the feeling that you've entered a fortress that never ends, and on a clear day, the vistas from above this romantic retreat are almost too good to be true.
The romantic settlement resembles a castle, with strong stone walls covered with brightly colored flowers.
Where to Stay
Villefranche sur Mer, French Riviera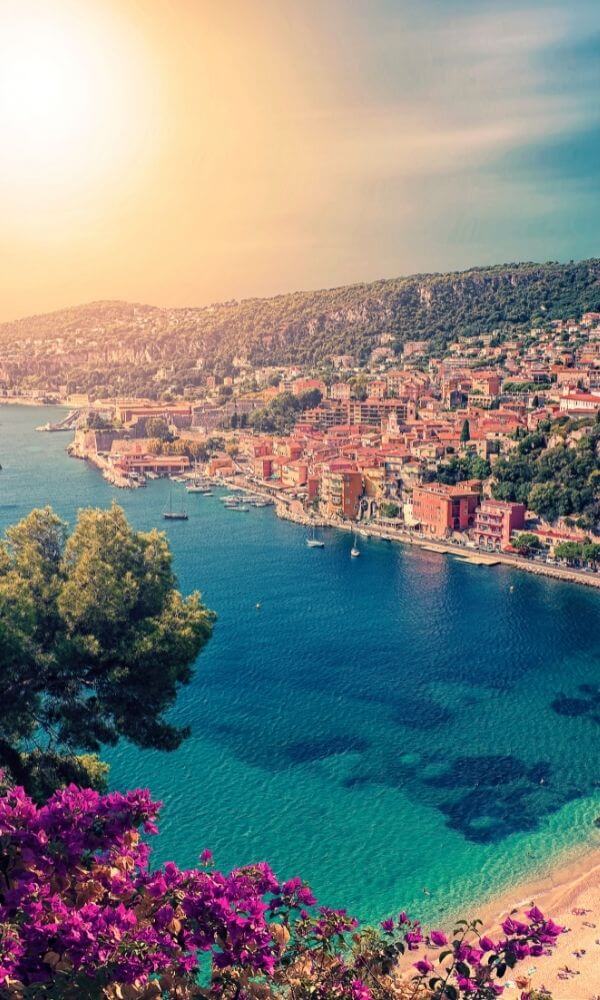 A trip to the French Riviera is like a dream come true, and Villefranche-sur-Mer, which sits on the shore, is no exception. It's a vibrant, charming village on the water.
It's also conveniently located between Monaco and Nice, making it simple to get about and spend some time in the other cities as well. It's also less busy, making it a peaceful yet romantic getaway.
It's impossible to be bored in Villefranche-sur-Mer, which is full of brightly colored houses and picture-perfect alleys.
The streets are full of pretty flowers and plants. Every time you turn, there's a pretty pink or orange house with turquoise shutters that looks like a dollhouse.
You can take a stroll along the water's edge, stopping at the many boutiques and cafés that dot the area. A romantic getaway in Villefranche-sur-Mer is a must for every couple visiting the French Riviera.
Where to Stay
The Calanques, Provence
In the southern part of France, Calanques is a Natural Park; it's a stretch of rocky cliffs and bays that run between Marseille and Cassis.
There are miles and miles of pine woods, mosaic walls, archipelagos, and lovely islands that are a visual treat for the senses in this area.
When it comes to a romantic getaway, the Calanques is the perfect place for thrill-seeking couples.
Marseille, France's second-largest city, is only a short distance away from this natural wonderland!
Under the waves of the Mediterranean, a whole other world awaits, with dolphins, whales, and porpoises just below the surface.
With a bit of fortune, you may be able to get a peek at a fin whale, which is the second-largest living animal after the blue whale.
Where to Stay
Carcassonne, Languedoc
This beautiful village in the south of France is a hidden gem for history buffs, nature lovers, and lovers of fine wine.
Carcassonne is known for its ancient citadel, La Cité, the biggest walled city in Europe, with multiple watchtowers and double-walled defenses.
The Languedoc region is also known for its wine, and the hilltop city lies above the vineyards.
The museum sections alone may keep you occupied for a long time, but the delightful cafés, galleries, and stores that line La Cité's twisting lanes are worth exploring as well.
This romantic getaway is a time machine that allows you to live out your wildest fantasies from the past.
Carcassonne is a charming and ancient city that is well worth a visit for couples who want to learn about the past and appreciate medieval architecture.
Where to Stay
The Camargue, Provence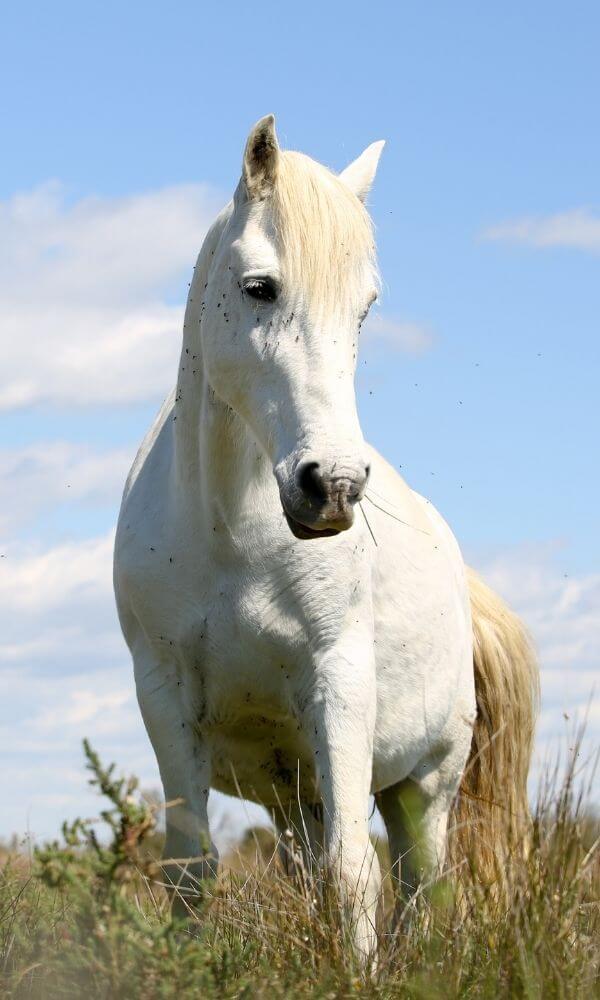 The Camargue is a one-of-a-kind region sandwiched between two Rhône river arms. Its huge swaths of land give it a unique atmosphere found nowhere else on the planet.
It's a haven for migrating birds, a flamingo breeding ground, and a place where you may see bulls and horses roaming freely.
The Camargue is a sight for sore eyes for everyone who appreciates nature. Birdwatchers from all over the globe come here to witness a wide variety of birds in their natural habitats.
However, there is no need to be a bird enthusiast to enjoy the natural beauty.
In the midst of wild bulls, boars, and beavers, you'll witness the famed native white horses roaming freely around the lakes and meadows.
The Camargue can be explored on horseback, allowing you and your loved one to see the most isolated parts of this wild and romantic area.
Where to Stay
Rocamadour, Lot – Dordogne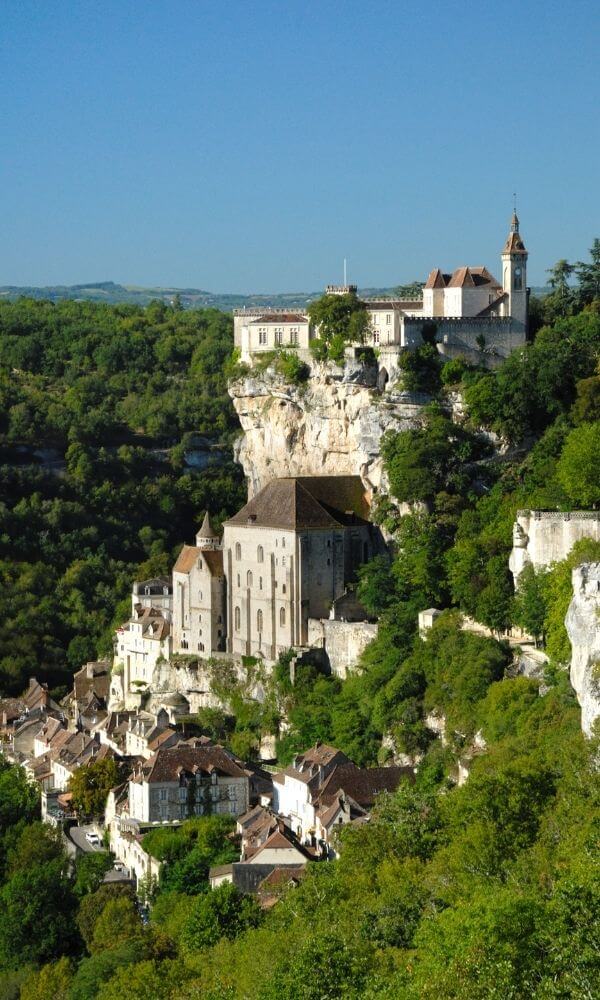 Rocamadour, in southwest France, is a renowned romantic getaway. In the Lot region, the beautiful hamlet of Rocamadour can be found just over the border from the Dordogne.
It attracts nearly a million tourists from all around the globe every year. For almost a millennium, Rocamadour has been a famous pilgrimage site.
It was pitched on the site of a Madonna shrine. Because of its reputation for healing, the shrine quickly gained a following.
You'll want to explore the town as soon as you arrive since the weather is gorgeous and the mood is so welcoming. Rocamadour is a must-see if you're looking for a romantic getaway and the finest of French suburbs.
Where to Stay
La Roque-Gageac, Dordogne
This romantic getaway is located in southwest France in the region of Dordogne, positioned on a cliff overlooking the Dordogne River. The splendor of the village is beyond words.
Built against a massive limestone cliff on the right bank of the Dordogne River, this riverfront town is one of France's most picturesque places.
The subtropical atmosphere of the tiny, calm alleys and cliff-dwellings is also a bonus for those who visit here.
Several side alleys go to the cliff's edge, where you can get a great view of the river. There is a lot to do and see, or you can simply sit back and enjoy the view from one of the many terrace cafes.
Where to Stay
If you prefer a city getaway
Marseille, French Riviera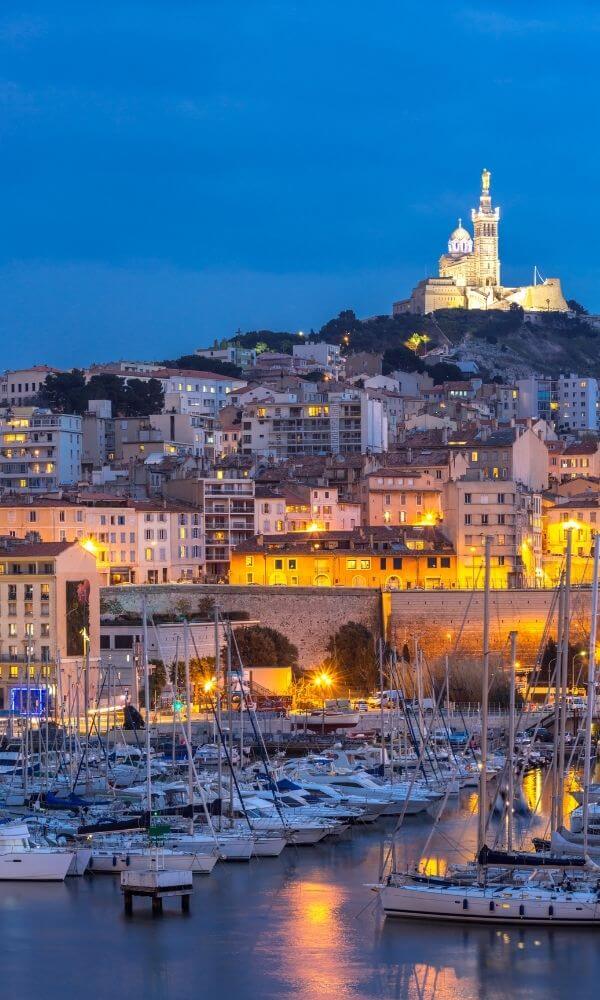 Marseille, located in the southeast corner of France, has a rich and storied history that dates back thousands of years.
Because the busy port town is one of France's largest and most vibrant towns, it is an excellent destination for short vacations and romantic getaways alike.
While you're here with your loved one, you can enjoy the sea air, drink a cup of coffee, and marvel at the city's beauty.
When it comes to romance, nothing says "Love is in the air" quite like this romantic getaway in France.
Marseille is recognized as one of the most romantic places to vacation in France because of the variety of activities available for couples, like horseback riding, coastal lunches, and strolls through the Mediterranean towns.
Where to Stay
Nice
Nice, France's fifth-largest city, is a beautiful and lively place to visit. It's an obvious choice for a romantic getaway, but it's also welcoming enough for single tourists on the Riviera.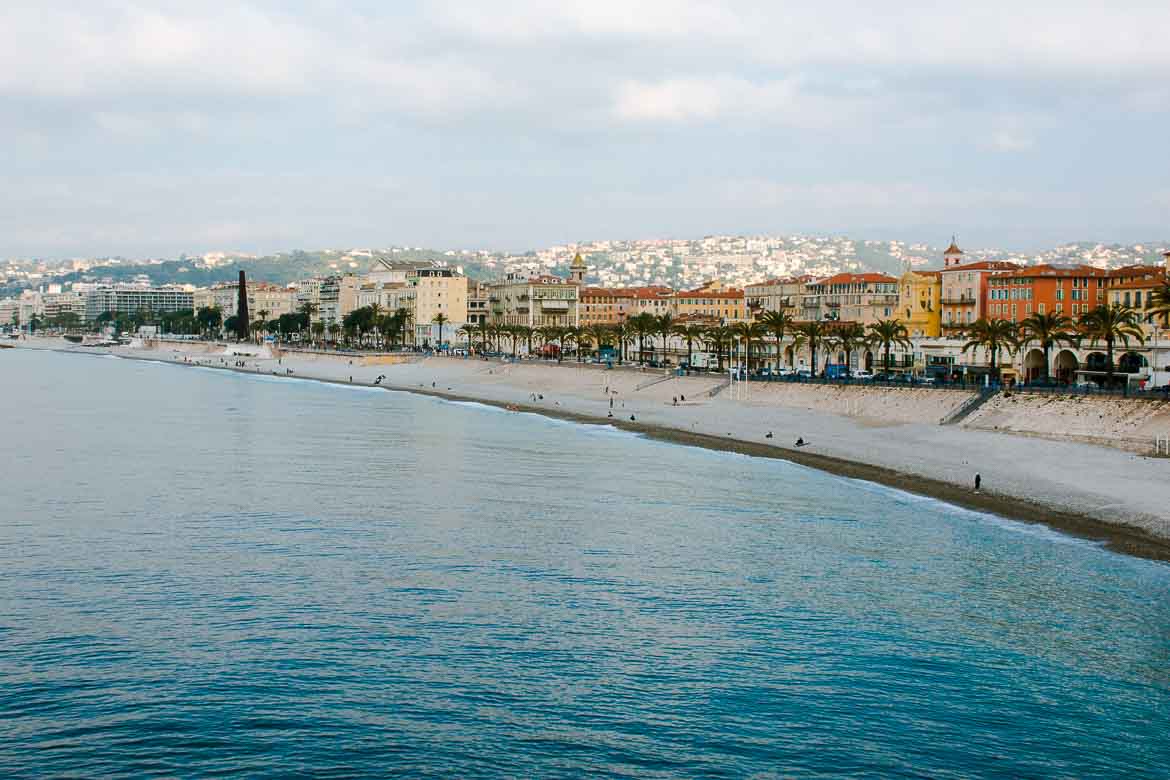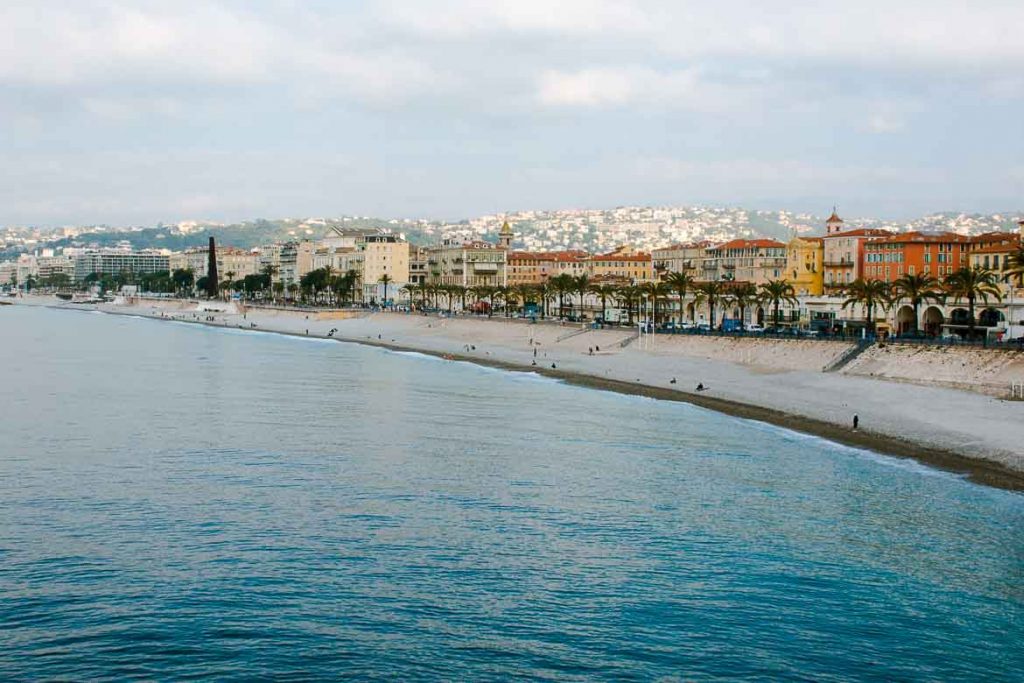 In addition to its lovely streets and year-round weather, this city is known for its awe-inspiring cultural diversity, eye-catching coastline scenery, and exquisite art.
Adventurers, honeymooners, and tourists flock to this destination to enjoy the wonders of nature while exploring a range of breathtaking sights.
The promenade, the vibrant food and flower markets, coffee dates in the old town, or a lazy day on the beach await lovers. Always make time to see the sunset, which will have your heart racing with love for this city.
Where to Stay
Do you already know what your next romantic getaway is? Not on this list? Tell us in the comments. And Enjoy Your Romantic Trip to the South of France!
Plan Your Trip to France
Save this blog post for later.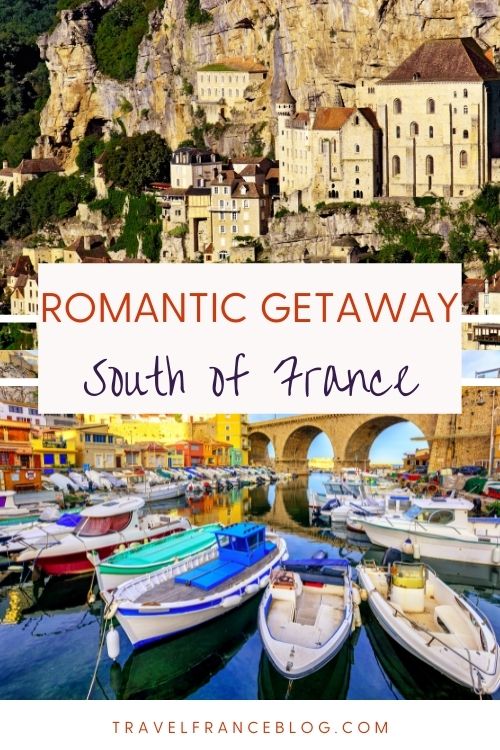 This post may include affiliate links. This means that we will receive a small fee if you make a purchase through our links. It has no additional cost to you. It's a win-win!