Where is Provence, France
If you're looking for an idyllic European region to visit, look no further than the south of France. With its rolling lavender fields, ancient villages, and delicious food, Provence, France has something for everyone. Here's our guide to this charming region.
Whether you're exploring the countryside on foot or bike, stopping off at picturesque villages along the way, or relaxing by the Mediterranean Sea, there's plenty to keep you busy in Provence.
Be sure to try some of the local specialties like garlic soup, ratatouille, and bouillabaisse – they're guaranteed to make your taste buds sing!
Where is Provence?
Provence is located in the heart of the French Riviera and is just a short drive away from some of France's most popular coastal towns and cities.
This region is known to be one of the most beautiful in the country, with its rugged landscape and stunning seaside views.
Provence's history is as rich as its landscape. This region was once part of the ancient Roman Empire, and you can still see traces of that history today.
Provence was also home to some of the most famous artists, including Vincent van Gogh and Paul Cézanne.
So if you're looking for a beautiful and historic corner of France to explore, Provence should be top of your list!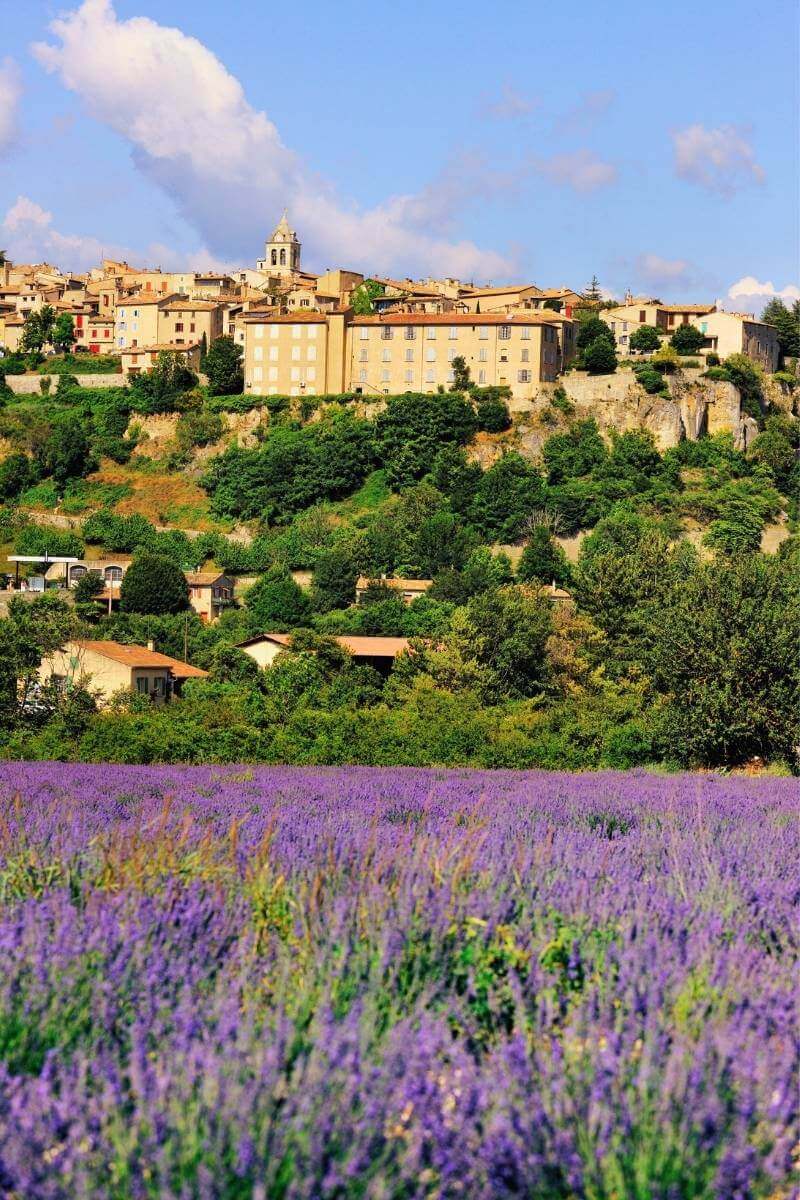 How to Get to Provence?
There are plenty of ways to get to Provence, but the easiest way is by car. Provence is well connected by highways and roads, so it's easy to find your way there.
If you're flying into France, Provence's closest airport is Marseille Airport, which is just a short drive away.
The capital of Provence is Marseille, a bustling coastal town with a rich history. There's plenty to see and do in Marseille, from exploring the old port district and sampling local seafood dishes to visiting the city's many museums and art galleries.
If you're looking for a quieter town to explore, try Aix-en-Provence, which used to be the capital of the Provence region.
This charming town is home to some of the region's most beautiful architecture and is a great place to wander around on a lazy afternoon.
How Far is Provence from Paris?
Marseille, Provence, is about an eight-hour drive from Paris or around 800 kilometers.
You can also take the train, which will take around 3 and 4 hours (depending on the train you choose and your destination) and it's a great way to see the French countryside.
There are also plenty of flights between Paris and Marseille Airport, making it easy to get to Provence. And it's the fastest way to get there.
How to Get Around Provence
There are plenty of ways to get around Provence, but the best way is by car. The roads in Provence are well-maintained, and there are plenty of scenic routes to explore.
If you're not comfortable driving in France, there are also plenty of buses and trains that will take you around the region.
Also, there are many guided experiences from the main cities.
What to Do in Provence?
Provence is a beautiful and diverse region of France that offers something for everyone. So whether you're into hiking, wine tasting, or simply relaxing on the beach, Provence has something to offer you.
Some of the most popular things to do in Provence include:
Hiking in the stunning Provencal countryside
The Luberon Regional Park is a great place to start. With more than 150 miles of trails to choose from, there's something for everyone.
If you're looking for a challenging hike, try the ascent up to Mont Ventoux. The views from the top are definitely worth the effort.
For a more leisurely stroll, try the Promenade du Grand Lubéron. This eight-mile trail winds its way through some of the most beautiful villages in Provence.
Wine tasting at some of France's best wineries
You will find no shortage of wine tastings here! From Aix-en-Provence visit Cezanne's Countryside Wine Tour.
Taste the beautiful wines of Provence on a scenic drive through the vineyards at the foot of the Sainte-Victoire mountain. Learn about grape varieties and quality wines at 2 different local wineries.
Saint-Tropez's Château de la Citadelle is a fantastic option. The winery is a historical castle with stunning views of the Mediterranean Sea and houses a world-class wine cellar.
Read: Stay in a castle in Provence
Relaxing on one of Provence's famous beaches
Kouros, Ramatuelle is the perfect beach for stunning views of the French Riviera. It can be a bit crowded in the summer, but it's definitely worth a visit.
If you're looking for a secluded beach, the Giens Peninsula is the place to go. You will find crystal-clear water and white sand beaches.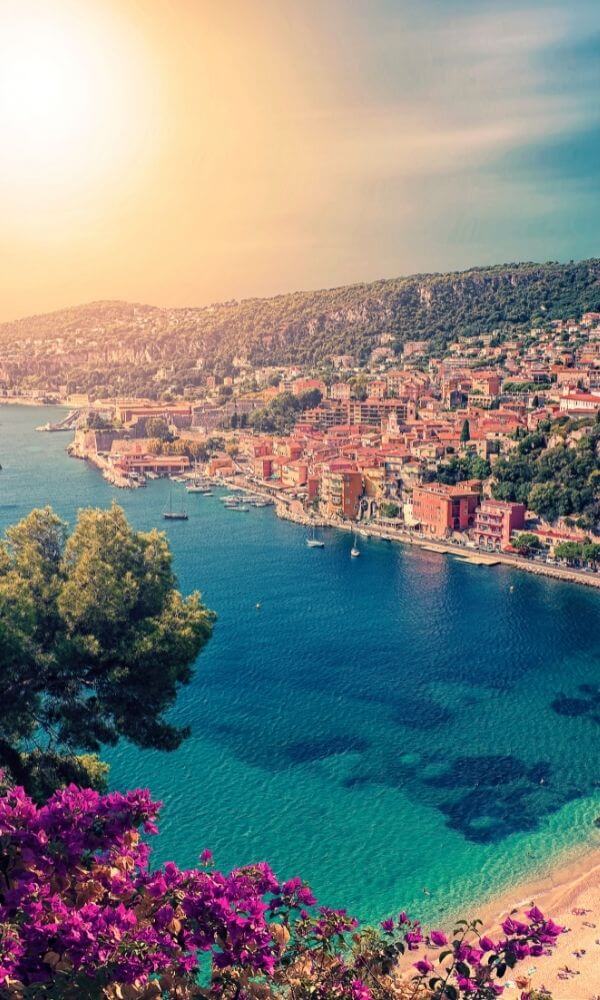 Enjoying the Beautiful Lavender Fields
Provence is famous for its colorful lavender fields.
Lavender is a typical plant from the south of France. The French love it and take care of it, and proof of this are the fields that we can find in the French Provence.
This plant paints a beautiful landscape
Visiting Gorgeous Cities
In Provence, you can enjoy lively cities like Marseille, Nice, Cannes, and St Tropez among others.
Whether you want a weekend city break, visit a festival, or relax on the beach, in Provence, you will find a city for you.
Discovering Charming Towns
Well, Provence is plenty of charming towns. You have colorful towns like Villefranche Sur Mer on the French Riviera, beautiful hills towns like Gordes, and picturesque small towns dotted around the region.
The Best Time of Year to Visit Provence
The best time to visit Provence is during summer if you want to enjoy the lavender fields in bloom.
The best time of year to visit Provence is during the spring or fall when the weather is mild if you want to visit it with fewer tourists and cheaper rates.
However, Provence is a great destination to visit any time of year with its mild winters and many activities.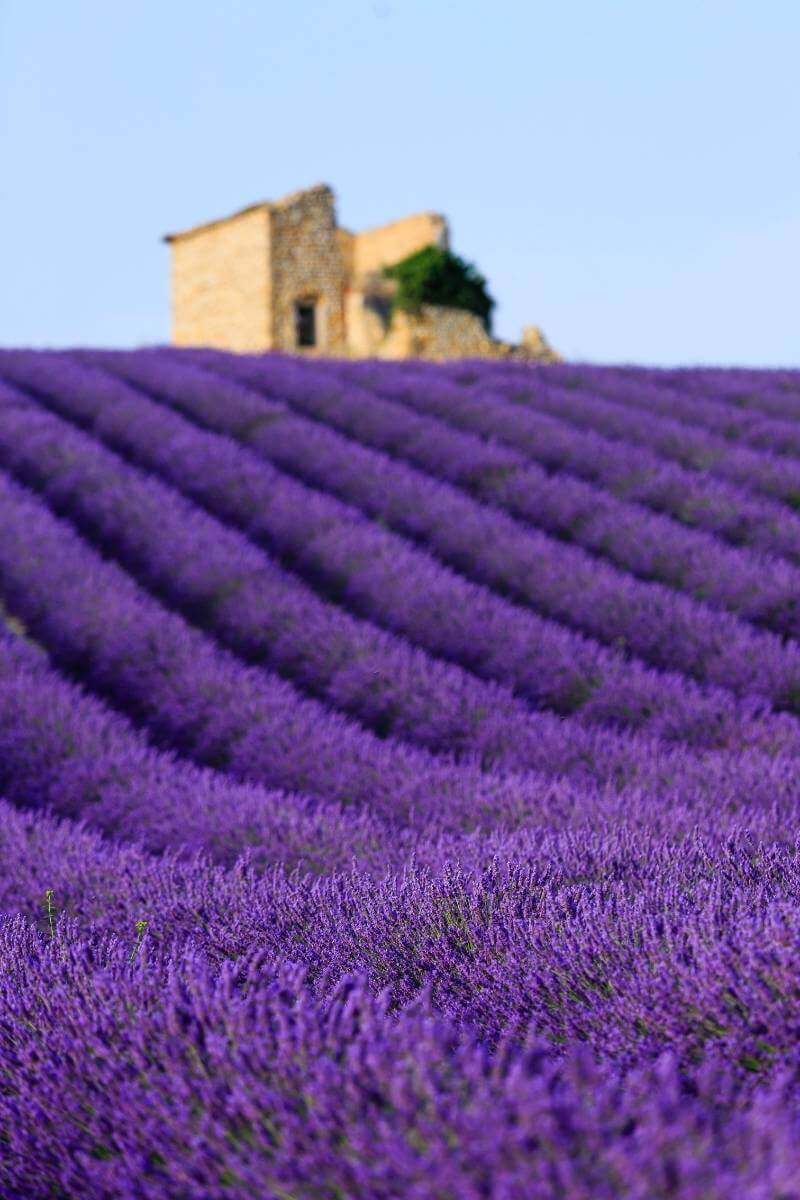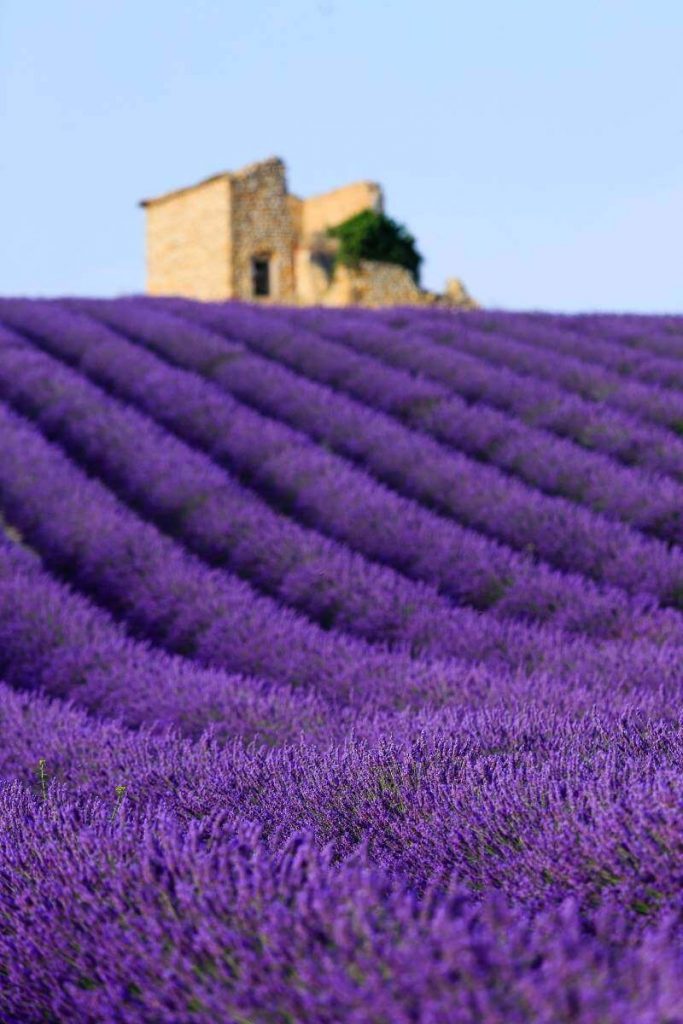 When does Lavender Bloom in Provence?
One of the most popular reasons people travel to Provence is for the famous lavender fields.
The lavender fields in Provence, France, are a sight to behold. The purple flowers stretch as far as the eye can see, and the sweet aroma is intoxicating. A visit to the lavender fields is a must-do for any traveler to Provence.
There are a few different ways to visit the lavender fields. Some people choose to drive through the fields, while others prefer to walk, bike through them, or take a guided tour.
No matter how you choose to experience them, be sure to bring a camera to capture the beauty of the blooms.
The best time to visit the lavender fields is in the summer when the flowers are in full bloom. However, if you're looking for a less crowded experience, visit in the spring or fall.
Whatever time of year you choose to go, be sure to enjoy the sweet fragrance of the lavender.
Provence hosts a few festivals for people from all over the world to come and celebrate lavender.
The Lavender Festival in Sault takes place every year in July, and the Lavender Fair in Digne-les-Bains is in August. Both of these festivals have music, food, drinks, and arts and crafts booths.
If you can make it to one of these festivals, be sure to enjoy all that they have to offer!
No matter when you visit the lavender fields, be sure to take some time to relax and enjoy the natural beauty of Provence. Provence is a paradise for nature lovers with its rolling hills and fragrant flowers.
What to Eat in Provence?
One thing you can not miss while in Provence is the delicious cuisine. The region is known for its simple yet delicious dishes. Some of the most popular dishes include ratatouille, bouillabaisse, and pissaladière.
Ratatouille is a dish made with vegetables and tomato sauce, while bouillabaisse is a seafood stew that originates from Marseille. Pissaladière is a pizza-like dish made with onions, anchovies, and olives.
If you're looking for a taste of Provence, be sure to try one of these dishes. You won't be disappointed!
One of the reasons the food is so good is because of the herbes de Provence, which is a traditional herb mixture that is included in many cuisines.
The spice is made out of lavender, thyme, basil, rosemary, and marjoram, and it gives food a unique flavor that can't be found elsewhere.
Provence is also famous for its wine. The region has many wineries, and the wines are some of the best in France.
Some of the most popular wines from Provence include rosé, Pinot Noir, and Grenache. If you're looking for a delicious drink to enjoy while in Provence, be sure to try one of these wines.
Where to Stay in Provence
Provence has plenty of accommodation options, from camping and hostels to luxury hotels. If you're looking for a charming bed and breakfast or villa to stay in, Provence has plenty to offer.
If you want to stay on the French Riviera with Mediterranean views, then there are plenty of charming coastal towns to choose from. Some of the most popular towns include:
These towns are all located on the French Riviera and offer a wide variety of activities, restaurants, and nightlife.
Spend your days at the beach and your nights in the lively bars and clubs of the French Riviera – it's a vacationer's dream!
No matter what kind of traveler you are, Provence has something for everyone. So if you're looking to stay off of the Mediterranean and wander the cobblestone streets, you can find beautiful villages like Gordes, Roussillon, or Bonnieux.
You will be greeted with great restaurants, lovely walks, and Provençal markets where you can grab some fresh "herbes de Provence."
Spend a few days relaxing on the coast and then head to the villages for both experiences. There is no wrong place to stay in Provence; you will enjoy your time here no matter where you rest your head at night!
So if you find yourself in the south of France, be sure to take a drive or bike ride through the stunning landscape of Provence. Enjoy the rows of purple lavender. It is a beautiful sight, and the sweet fragrance only adds to the experience.
Spend the day reading your book on a Mediterranean beach or stroll through the charming villages. Each place in this region has its own unique history and character waiting for you to explore.
Plan Your Trip to Provence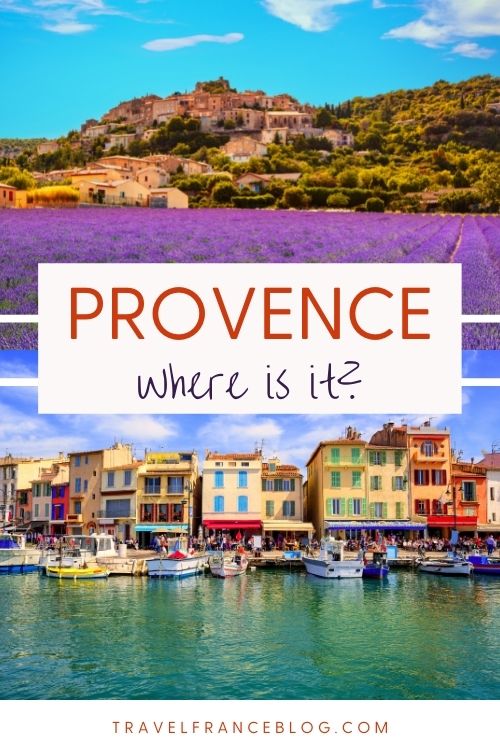 This post may include affiliate links. This means that we will receive a small fee if you make a purchase through our links. It has no additional cost to you. It's a win-win!