Where to Find Lavender Fields in Provence, France
Lavender is a typical plant from the south of France. The French love it and take care of it, and proof of this are the fields that we can find in the French Provence.
This plant paints a beautiful landscape, but it is also a medicinal plant characterized by its healing, soothing, and antiseptic properties.
In this post, we name some points that you cannot miss on your trip to the south of France.
Lavender fields in Provence
Today the lavender fields are so majestic that we can trace a route throughout Provence where you can see hundreds of kilometers of cultivated lavender, lavandin, and other cereals.
There are 7 routes to contemplate these plantations, so thousands of tourists visit every year.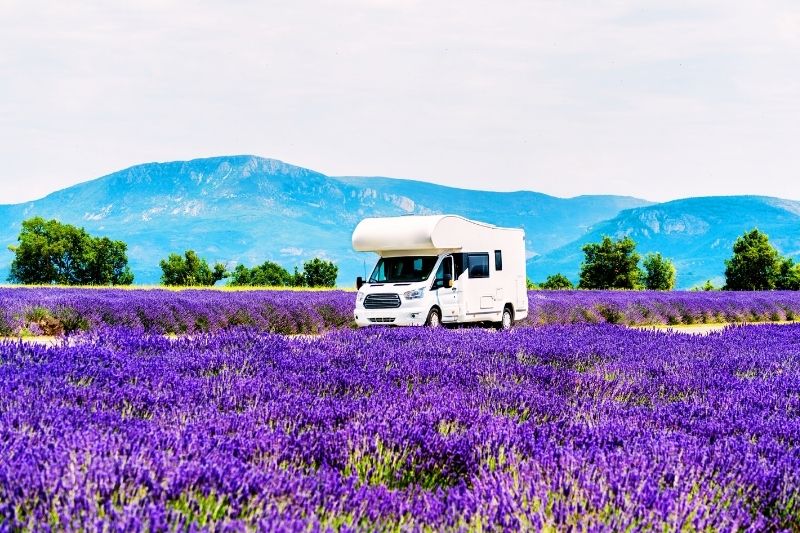 7 Routes through the Lavender Fields in Provence
However, here are the routes you can take by car to enjoy all the places where this plant is grown:
Route 1: Vercors-Diois (220 km)
Route 2: Drôme to Haut-Vaucluse (130 km)
Lavender Route 3: Between Ventoux, Lure, and Luberon (200 km)
Lavender Route 4: The pre Alps of Provence, from Baronnies to Buech (180 km)
Lavender Route 5: From Haute Provence to Verdon (168 km)
Lavender Route 6: Pre Alpes d'Azur and Grasse region (70 km)
Lavender route 7: Orange, Vaison la romaine, Sault, Forcalquier and Manosque (155 km)
Valensole Lavender Fields
One of the most important routes is the one that leads from Haute Provence to Verdon. A 168 km route where you will find innumerable lavender fields and other remarkable tourist attractions.
The route begins in Valensole, which stands out for its immense lavender fields and is one of the most famous places in French Provence.
A curious fact is that in this area, the bees mostly forage from the lavender flower, which has led to the production of a type of honey that is almost impossible to find in other places.
The Mouret family began back in 1930 to produce this honey that gives it a particular flavor that can be distinguished from the taste of honey from other plants.
Laurent Mouret's lavender honey can be found from June to September at its point of sale located on the Bel Air plain, route de Sainte-Croix-du-Verdon, in an area very close to Valensole, the village of Riez.
Valensole is a charming town with a spectacular site like the Plateau de Valensole, where you can enjoy beautiful views of a huge field of lavender and lavandin.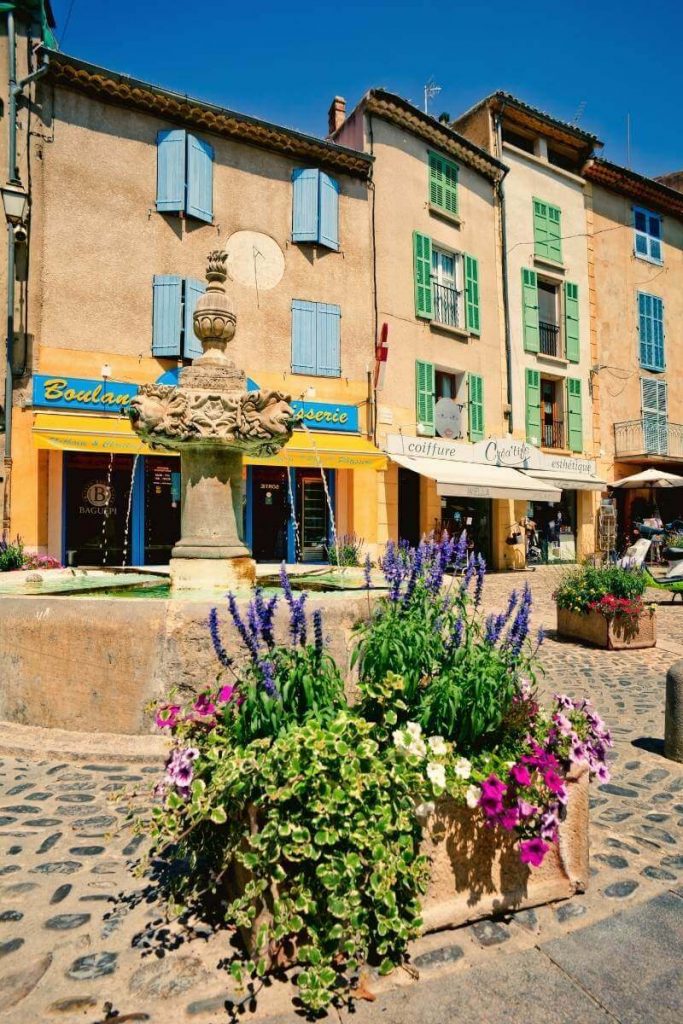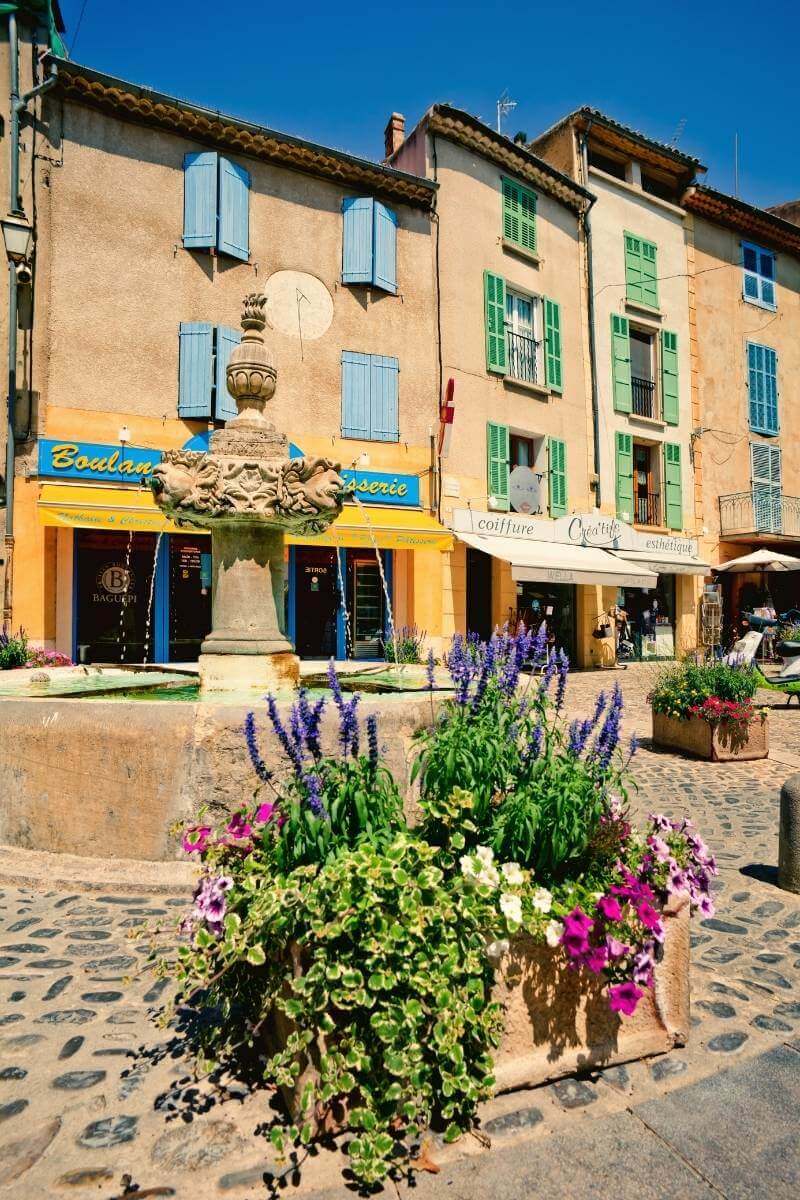 The difference between these plants is based on the number of branches and the position of their flowers. Lavender has a single branch, while lavandin has several of them.
In addition, the flowers are more spaced in lavender, while in lavandin, they are more concentrated.
Another attraction of this area is the traditional festivals celebrated in the flowering period.
When the harvest ends at the end of September, families dedicated to lavender cultivation open their doors to the public for exhibitions, demonstrations, and even lavender cutting contests.
Sault Lavande Fields
Sault is situated on a rocky outcrop. It is a beautiful town that lives from its wheat crops, spelled and lavender.
This municipality is also known for its rich gastronomic products, such as lamb and goat cheese.
In addition, it also has a fascinating municipal museum to visit because it has an Egyptian mummy and some prehistoric remains found in the area.
If you wonder what else you can do in Sault. You should not miss a visit to the Aroma Plantes distilleries. It is a large production distillery that still preserves the oldest methods for treating this plant.
They are characterized by preserving the traditional way of lavender oil style. There you can see the entire process of this product, increase your knowledge about blue gold, and take home some high-quality souvenirs.
At the moment, they only have guided tours in English. You will enjoy a unique experience.
Luberon lavender fields
Luberon is a region of medieval architecture where some abbeys are still preserved in perfect condition. In addition, there are beautiful villages such as Gordes, Lourmarin, and Menerbes.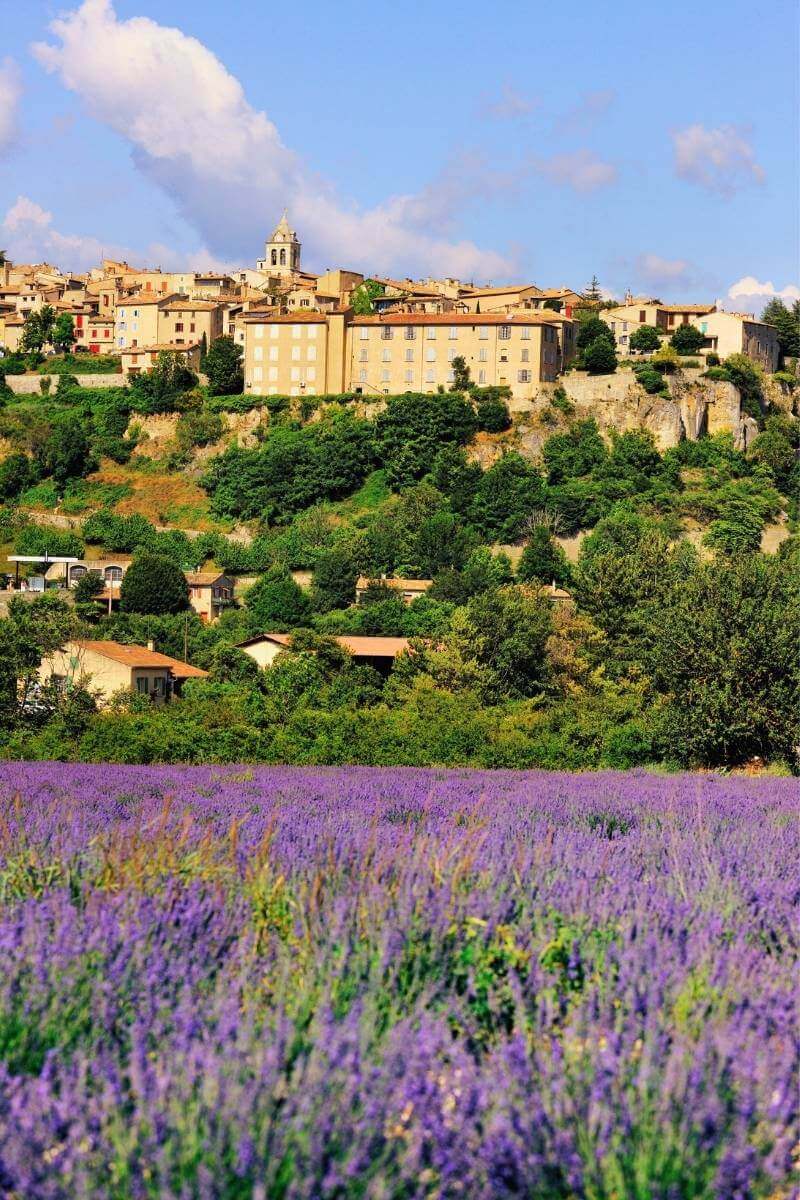 All of them are characterized by narrow streets and small charming squares.
Luberon is a necessary stop on your visit because the Coustellet Lavender Museum is located in this region, offering daily visits from February to December for 6.50 euros.
This museum stands out because it preserves some copper stills that are still used to extract lavender oil today.
Ardeche lavender fields
On our Lavender route, we can also visit the Ardéche region, which has one of the most beautiful gorges in all of Europe. The Ardéche natural canyon was formed millions of years ago in the course of the Ardéche river.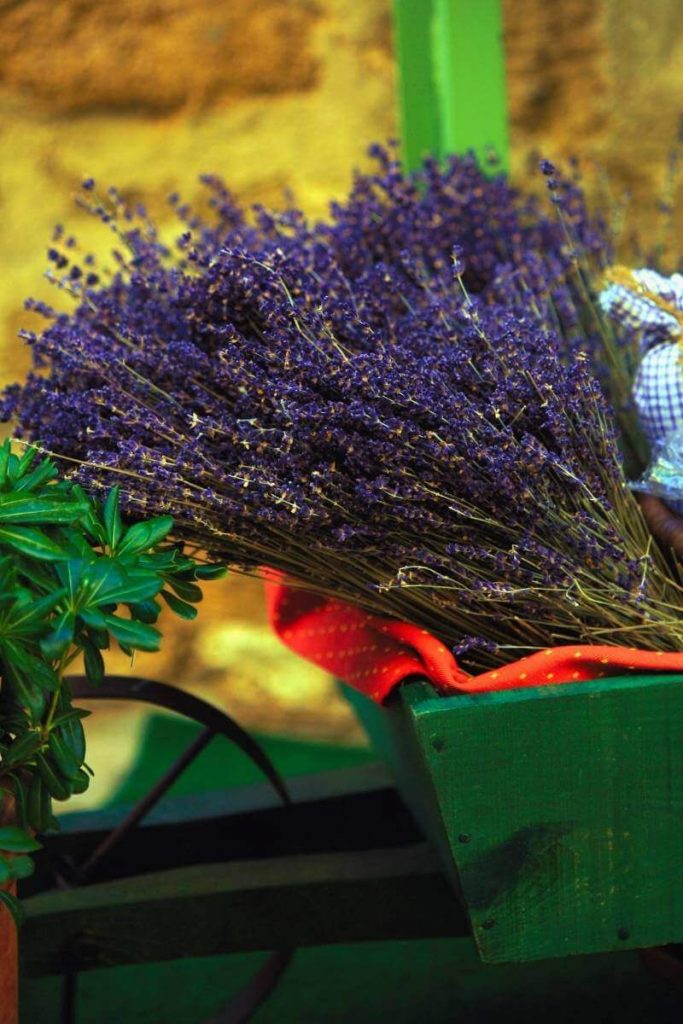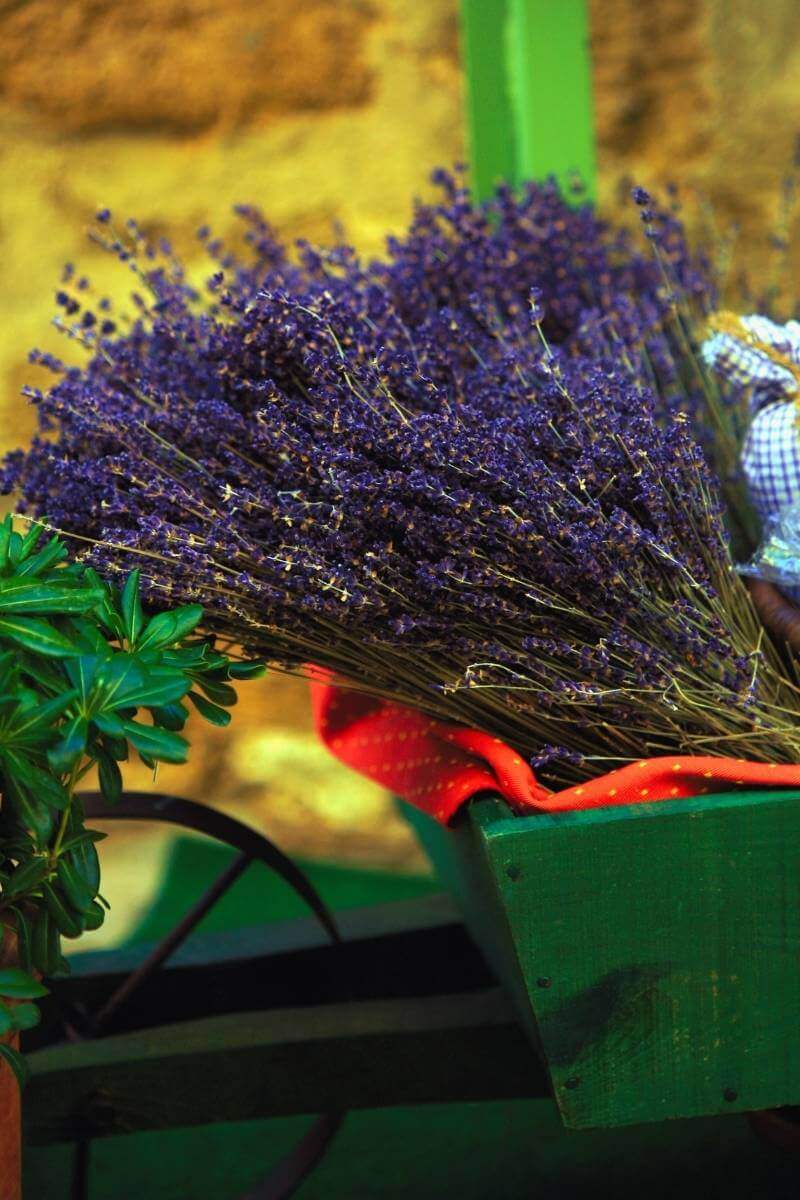 This enclave makes this region a place to behold. You can visit on foot or kayak down the river, where areas are set up for camping.
Also, within this natural park, we can enjoy the colors and smells of lavender. In addition, this region boasts the Ardéche Lavender Museum, which hosts family tours to show the process of making lavender products.
They will show you the three types of lavender that grow in this area; fine lavender, lavandin, and aspic lavender. You will be able to touch the different plants and see the differences in the smell that exists between them.
Drôme lavender fields
The Drome Valley route is one of the furthest and least touristy because of its low profile. This area is known as the Provence of the mountains.
In Valdrome, a town in Drome, we can make a walking route of just 5 km to enjoy the lavender fields above 700 meters of altitude.
In this region, we can find other lovely activities such as a visit to the Château de Grignan or the Château de Souze-la-Rouzze, which houses the University of Wine, where enology courses are offered to wine enthusiasts.
Grasse lavender fields
Grasse could not be missing from this list of destinations that you cannot miss during your French Provence visit.
The city of Grasse is internationally known as the capital of perfume, and that is why it has 40 perfumers in its land of the 200 perfumers that exist throughout the world.
Thousands of tourists visit this beautiful medieval-style city every year, which has the pleasure of preserving mansions and restored houses from the 17th century.
In the Grasse region, there is a small town called Pégomas. In this enclave, the marjoram, jasmine, rosemary, tuberose, and lavender are grown by the Channel brand to make their perfumes.
If you are a fan of perfumery, Grasse is a unique place in the world to discover the ins and outs of this little-known art.
We recommend visiting the International Perfume Museum.
Here, you will discover all the necessary steps to create a fragrance from botany through the transformation of the raw material and ending with the end of the process, resulting in a delicate and luxurious product.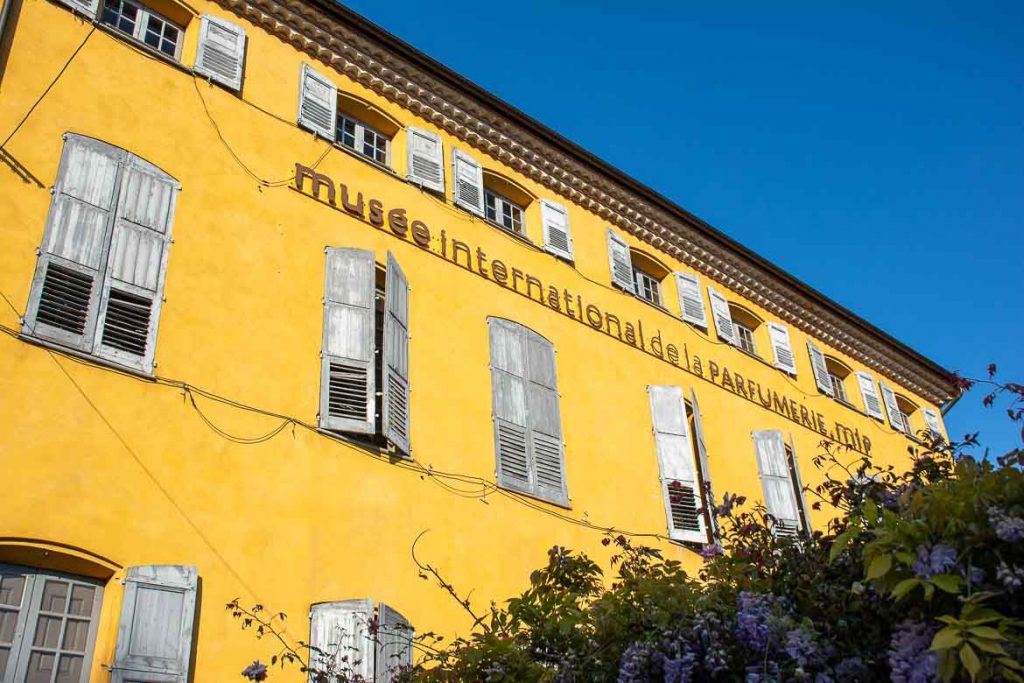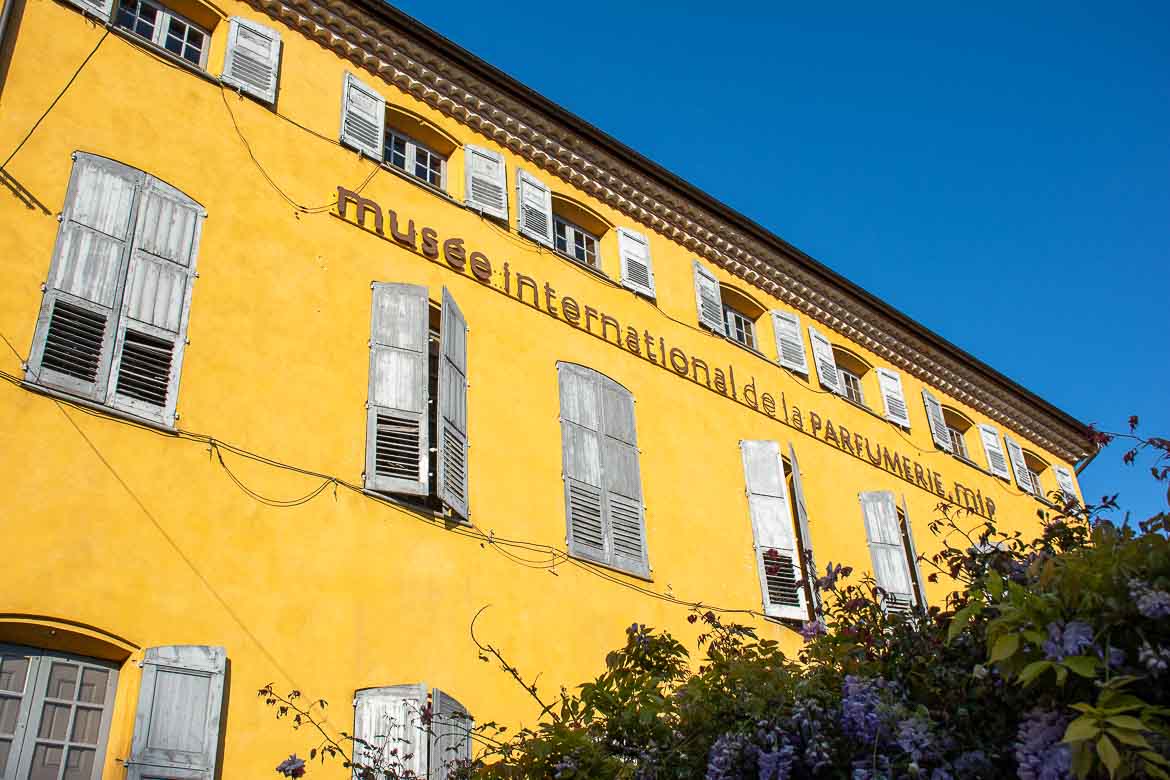 We also recommend visiting the Fragonard Museum, where you can delve into the history of perfume and discover all the technical advances that have been achieved from ancient Egypt to the present day.
Provence is more than a must in France
Many tourists travel to French Provence every year, and for this reason, we invite you to visit it. So hit the road and enjoy a different trip through the French Provence and the Côte d'Azur.
Traveling by car is the best option for this blue gold route since it will allow you to get lost in the most remote fields.
However, there are many guided tours from cities near Provence, such as Nice or Avignon.
In this way, if you are visiting these cities, you can make a getaway to enjoy views of dream fields that have inspired painters such as Cézanne or Van Gogh.
Lose yourself in French Provence, smell the countryside, and discover all the wonderful plant secrets that brighten the Gallic country's fields, gardens, and balconies.
*Related: Best Things to do in Avignon
Curiosities of lavender
As they also call lavender, blue gold was used in ancient Egypt to make ointments that were used to mummify bodies. Later, it would be used to perfume bath water in medieval times.
And during the fifteenth and sixteenth centuries, its medicinal properties would be discovered. It is even curious how this plant reached a protective value for the society of that time.
During the bubonic plague, many people believed that lavender would help them avoid contracting the disease and so they put lavender on their wrists.
In addition, bunches of lavender were distributed in the streets to mitigate the smell of the dead and sick people.
Until the Baroque period, lavender grew naturally in the Mediterranean area.
However, due to its wide use for flavoring water, making perfumes, and making soaps, farmers in French Provence would start harvesting it to get the most out of this plant.
Plan your trip to the South of France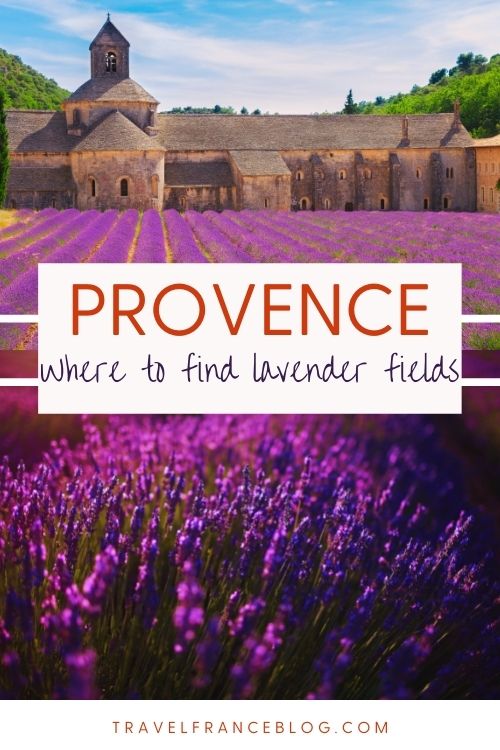 This post may include affiliate links. This means that we will receive a small fee if you make a purchase through our links. It has no additional cost to you. It's a win-win!