Best Thing To Do in Eze, a Medieval Town on the Côte d'Azur
In this blog, we love to write about the French Provence region, and today, we want to show you one of the favorite destinations of the locals of the Côte d'Azur area, the town of Éze.
Éze is a pretty French town located on one of the mountains of the French Maritime Alps. Situated between Nice and Monte Carlo, it is a highly recommended place to visit and explore its charming cobblestone streets.
Visitors have nicknamed it the "hanging" town as it is 429 meters high and sits just off the coast.
This beautiful medieval town on the Côte d'Azur has many attractions, and in this post, we will tell you everything you need to know to enjoy your visit to Éze.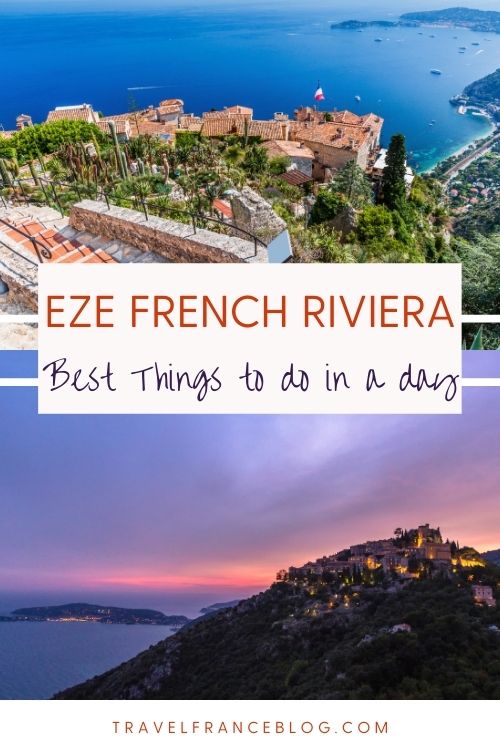 Brief History of Èze
To begin with, I would like to tell you that Eze is an ancient town with a history that goes from years BC to the present day.
It is said that the Celts inhabited the town in 2000 BC, and there are signs of this since evidence has been found in its surroundings, specifically on Mount Bastide.
Later, it was colonized by the Romans, and there are mentions of this town in the Antonine itineraries, a document from ancient Rome that described all the routes of the Roman Empire.
However, taking a leap in time, the fortress we know today would not be built until 1338 by the House of Savoy.
However, the war of Spanish succession caused significant damage to this medieval city, and for this reason, it had to be rebuilt later, and it is the current town of Éze that we can enjoy today.
Ezé welcomes us with a large door from the 14th century that is just a tiny preview of the wonders we will see inside this walled town.
Once we cross that door, we can enjoy the typical medieval houses and all their labyrinth-shaped crossroads streets that are 100% pedestrian.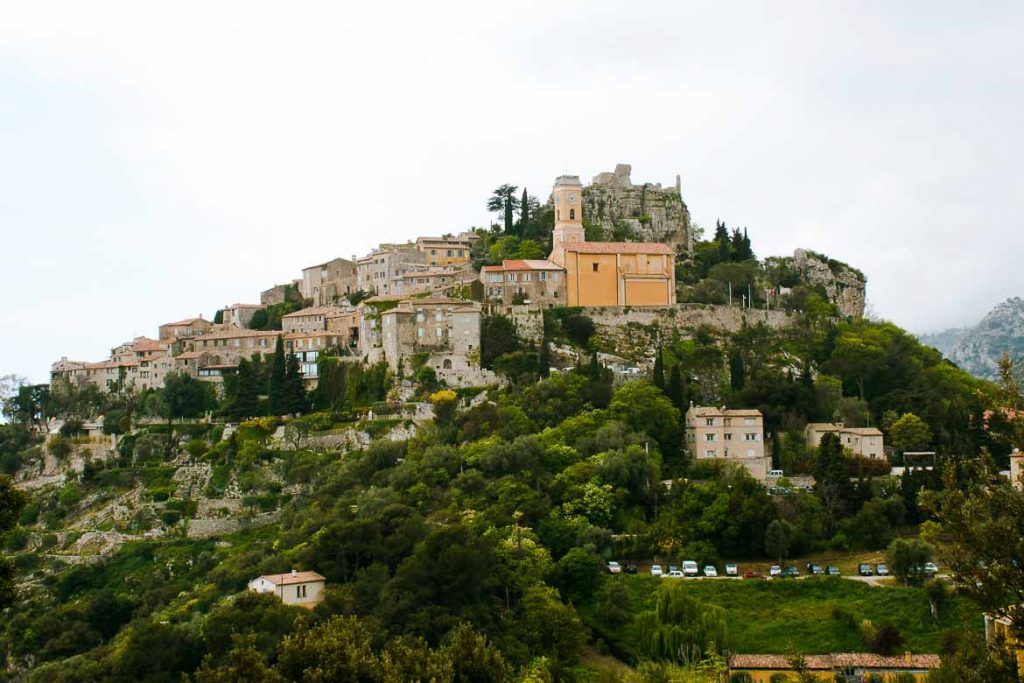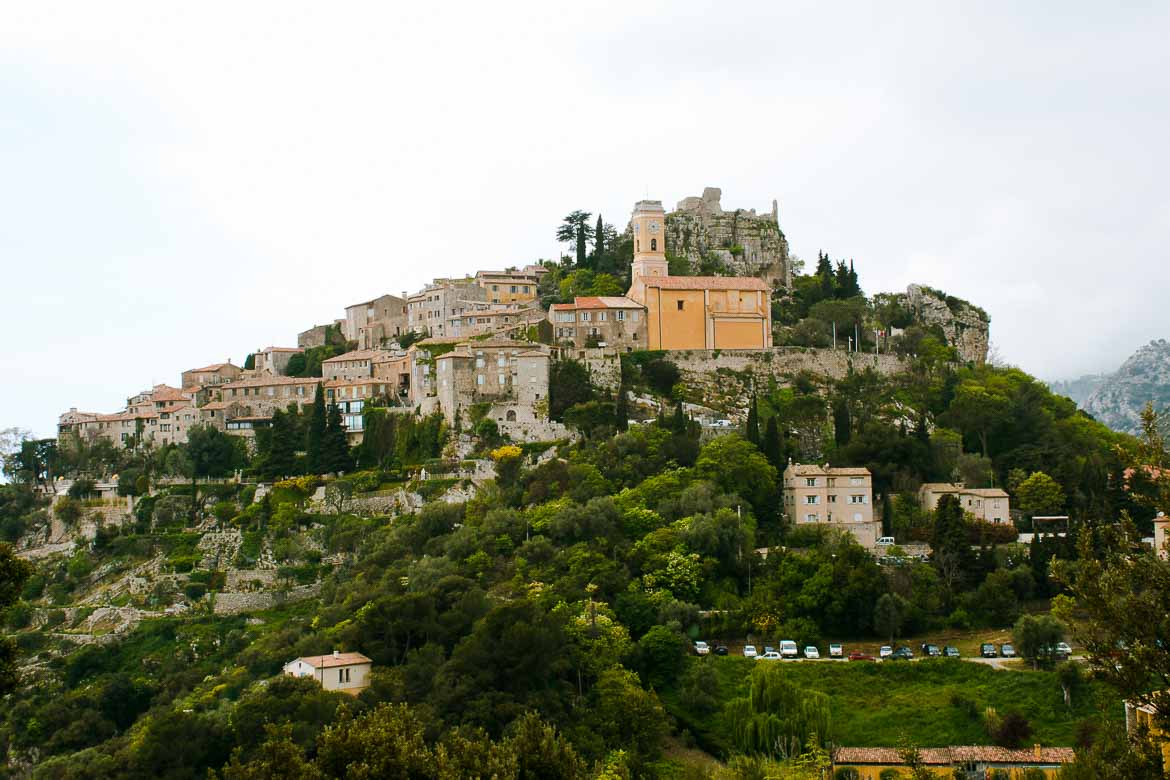 Best Things To Do in Eze
Éze has a tremendous medieval heritage, and aside from the 14th-century gate, we can also find other enclaves of great importance.
The Church Square
In the Church Square is an 18th-century parish church, notable for its ocher and gold façade, as well as its bell tower and clock.
This church is open to the public and can be visited for free between 9 am and 6 pm.
The Chapel of the White Penitents
The Chapel of the White Penitents is another place that, yes or yes, you should visit. Despite having an inconspicuous facade, its interior is quite colorful and very well preserved.
This chapel was built around 1500 and can be visited for free.
The Château Hotel of the Chèvre d'Or
The Château de la Chèvre d'Or Hotel (Golden Goat Castle Hotel in English) is another attraction for some tourists because it was once the residence of Prince William of Sweden.
Currently, it is a luxurious hotel located within the town with an exquisite restaurant for those who can afford it, but if you do not want to spend a lot of money there, you can also go and observe its charm from the outside.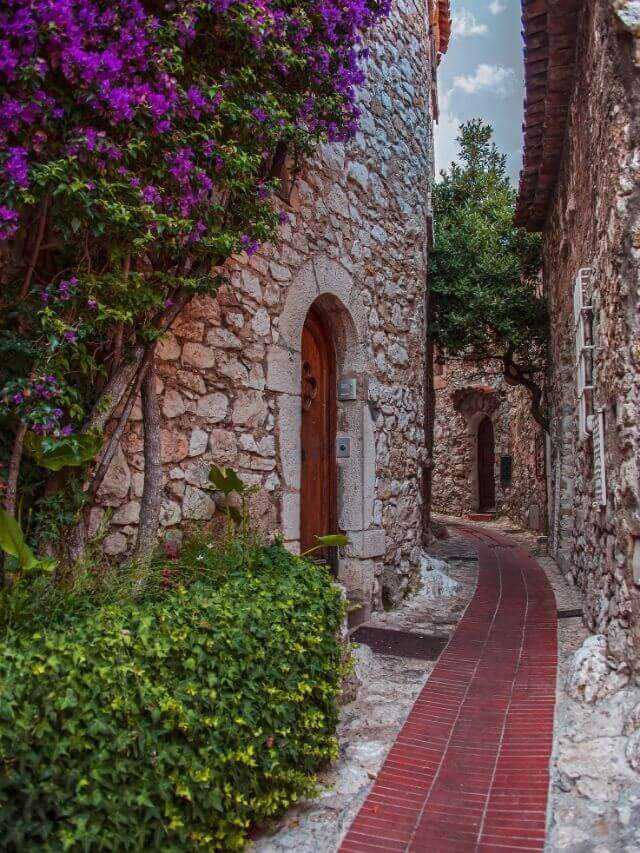 Nietzsche trail
If we talk about things to do in Éze, we cannot miss a walk along Nietzsche's path to recreate ourselves in the place that the philosopher wrote, and thus is quoted, some pages of his work "Thus Spake Zarathustra."
Visit the Exotic Garden
Another activity that cannot be missing from your itinerary to Èze is to visit the Exotic Garden. This large garden brings together numerous types of species, including many different cacti.
In addition, you can also enjoy 15 sculptures by the famous sculptor Jean Philippe Richard.
However, the beauty of this place is not only in its botanical beauty but also in its views of the great blue.
The perspective from this garden is wonderful, and even if you are lucky, you can admire the island of Corsica from the balconies of this garden.
The beauty of these gardens located in the ruins of what was the castle of the fortress takes you to another space-time and allows you to contemplate the landscape of Eze and its surroundings from above.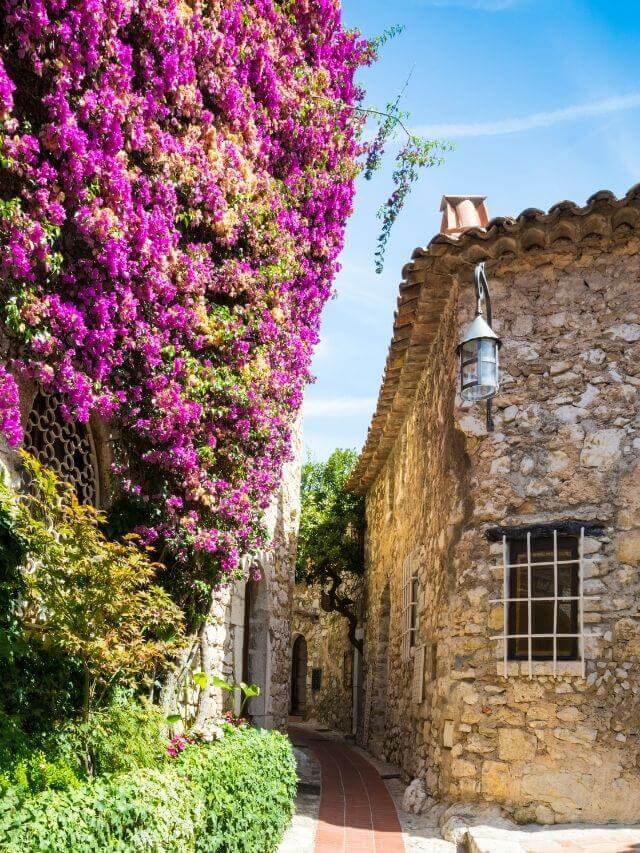 How to Get to Eze
As for flights, it is pretty simple. From airports such as London or Paris, you can find flights to Nice at an excellent price.
To get from Nice to Éze there are several options:
Renting a car allows you to have absolute freedom to move and visit other nearby charming towns or tour the Corniches. In addition, you can park at the village entrance without any problem.
Train: You can take the train from Nice to Gare de Éze Sur Mer and then take bus 83 to the top of the hill.
You can also take the opportunity to do some exercise and from Eze Sur Mer take the Nietzsche path and reach the medieval town in an hour's walk.
Bus: Taking the number 83 from any stop in the city will take you to the town of Eze on a trip in which you will be contemplating the sea at all times and which lasts about half an hour depending on traffic.
Guided Tour: You can get to Eze with a guided tour from Nice, Aix-en-Provence, or Monaco if you prefer not to drive.
Getting to Éze from Monaco
There are different ways to get to Éze from Monaco. However, the train that goes from Monaco-Monte-Carlo to Eze is the most used.
It has a fairly cheap price, and the journey takes only 10 minutes.
Where to Sleep in Eze
The Côte d'Azur offers a wide range of accommodation in different categories:
Small hotels, bed & breakfast hostels, and even rural houses.
From this blog we recommend you to compare prices since there is a great offer and you can find an ideal accommodation at an excellent price, which fits your travel style.
If you are looking for something for a special occasion, check out these two accommodations:
In addition, very close to Éze, many towns also have many accommodations for travelers, such as:
So do a good search on portals like Booking, and you will indeed find the ideal place for your travel needs.
Visit Éze and make sure you get lost to find the most charming corners of this medieval town that will leave you in awe.
Wear comfortable clothes and visit the craft shops in the town that I am sure that if you are curious, you will love them.
Plan Your Trip to the South of France
This post may include affiliate links. This means that we will receive a small fee if you make a purchase through our links. It has no additional cost to you. It's a win-win!