20 Top Attraction to visit in Monaco Monte Carlo
The Principality of Monaco is one of the most important in Europe for its economic activity and also for its history.
Historical accidents and rivalries meant that Monaco, like Andorra and other European principalities, was not included in the continent's development.
The big countries like France, Spain, and Italy, for various reasons, forgot about them or simply allowed their existence and autonomy.
Today, Monaco is an economic engine where many companies and wealthy individuals flock to increase their fortunes or hold company meetings.
In addition, it has some very luxurious tourist complexes that you could find in very few places in Europe, and its enormous glamorous casino is its jewel.
However, there are other attractions that we think you would like to discover, so here is a list of 20 places you must visit in the Principality of Monaco.
You can also hire a private tour, where with the help of a guide you can visit everything that interests you in Monaco.
Visit the Monte Carlo Casino
The scene of great films such as Ocean 12 or Never Say Never Again, from the saga of the great James Bond, this casino is one of the main attractions of the magnificent city of Monte Carlo.
Its beaux arts-style architecture makes this building a unique place in all of Monte Carlo. Inside this casino, you can see baroque-style rooms with large columns and marble sculptures dating from 1800.
In addition, the numerous stained glass windows and paintings that you find inside draw a lot of attention.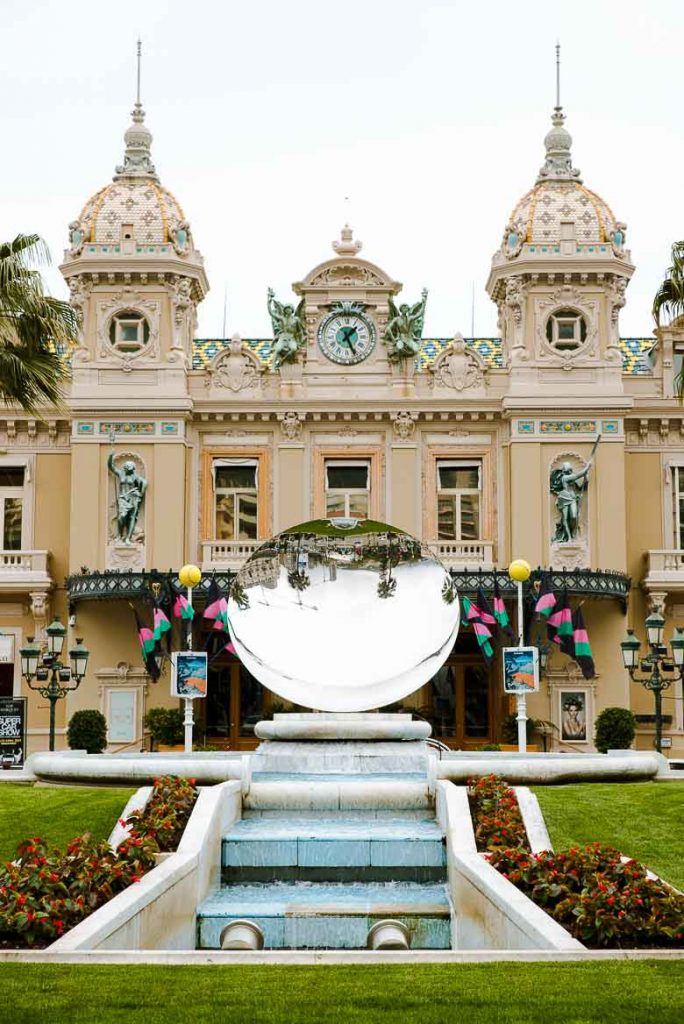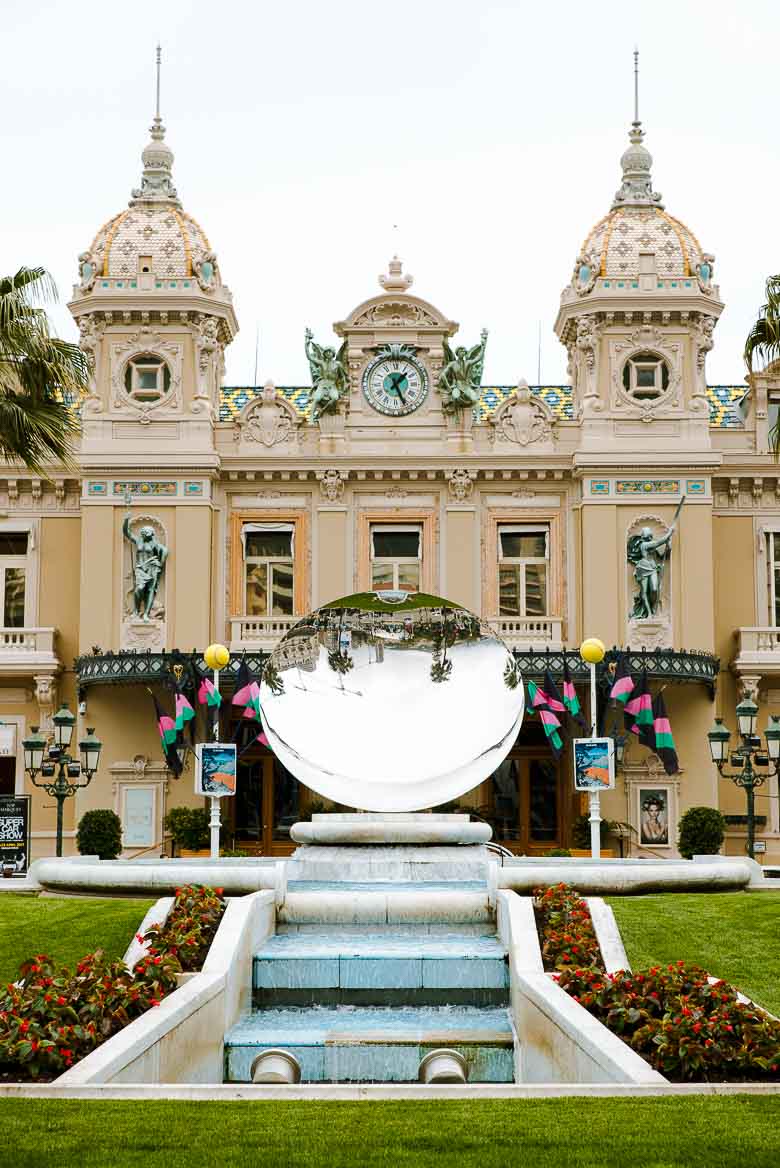 Its architect, Garnier, was the architect of this work as a whole and the designer of the most precious jewel hidden in this building, the Opera Garnier.
However, if we talk about what this place is really famous for, it is obviously the money generated from it. As it was not going to be otherwise, money attracts thousands of people every year at this point.
The Monte Carlo Casino is one of the most frequented in the world and also one of the oldest since it opened its doors in 1865.
Tour the Palais du Prince
The Prince's Palace has been the official and principal residence of the Prince of Monaco and the Grimaldi Family since the end of the 13th century.
This old fortress, located on top of La Roca and with incredible views of the entire city and the Mediterranean, stands out for its Renaissance-style façade and elegant interior rooms that are only open to the public in summer.
Visit the Oceanographic Museum
The Oceanographic Museum, which Jacques Cousteau once directed, is one of the most important places in all of Monaco.
As a curious fact, this marine science museum is one of the oldest in Europe, founded by Prince Albert I.
The enclosure has an area of 6,500 square meters, where about 6,000 specimens of different species are exhibited.
In addition, the contrast of its baroque architecture with its large fish tanks makes this place immensely beautiful visually.
This center aims to educate the public about the conservation of our oceans, and several biologists work in this place to investigate some species.
They even carry out some rehabilitation programs for certain animals that have suffered an injury and give them treatment to return them to the sea.
Facilities for turtles have recently been opened outside the museum, which are being rehabilitated to return to their home.
Without a doubt, this museum is a fascinating place to see on your visit to Monaco. For only 18 euros you can enjoy a visit to an oceanographic museum with a lot of history and many unique species that you will never see anywhere else.
If you are curious and want to get an idea of what this place is like, you can visit the museum's official page and take a virtual tour in 3D.
Visit Monaco Cathedral
Surprisingly, you will not have to pay a single euro to visit the Cathedral of Monaco. The only premise is that you go to the Cathedral when mass is not being celebrated.
In this way, you can enjoy its interior and take a photo, if you wish.
Compared to other cathedrals in Europe, the cathedral of Monaco is relatively new. Despite laying the first stone in 1875, it was not consecrated as a cathedral until 1911.
This religious building presents a Byzantine-style architecture and various curiosities inside. One of them is that it has two organs within it and another that houses the tombs of the deceased princes.
Take a Night Tour of the City
Visiting Monaco at night is essential, and if you do it with a guided tour, it is much more fun.
The guide will take you through the essential places while telling you stories and curiosities of life in the principality of Monaco.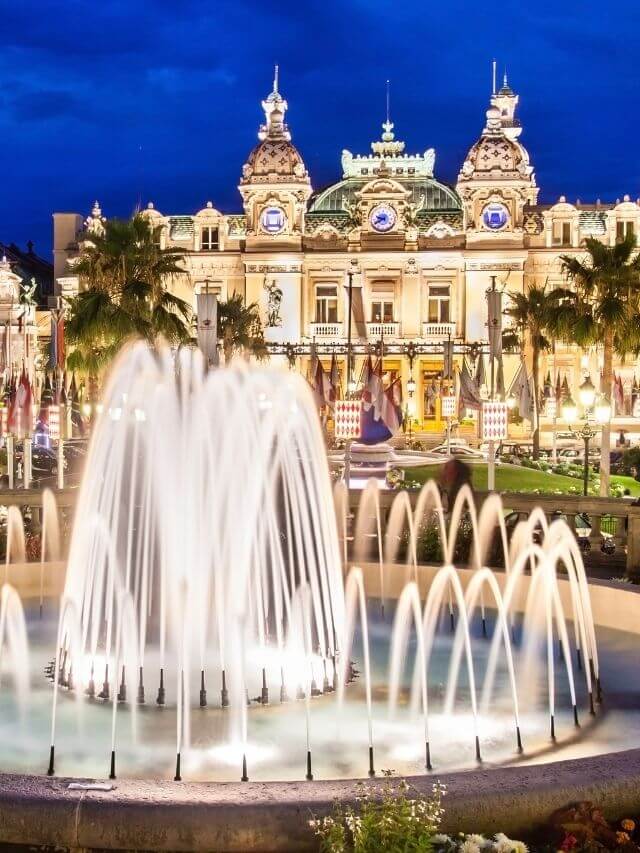 Enjoy the Monaco Grand Prix
For motor fans, the Monaco Grand Prix is one of the most fascinating of the year. Monaco features a street circuit, unlike other places where Formula 1 is held and caused by its location.
The first edition of this race took place in 1929, and since then, it has been a great attraction for motorsports fans.
Every year, thousands of people visit Monaco to enjoy this great event that paralyzes the entire principality. Therefore, we recommend reserving everything well in advance for those who wish to enjoy this experience.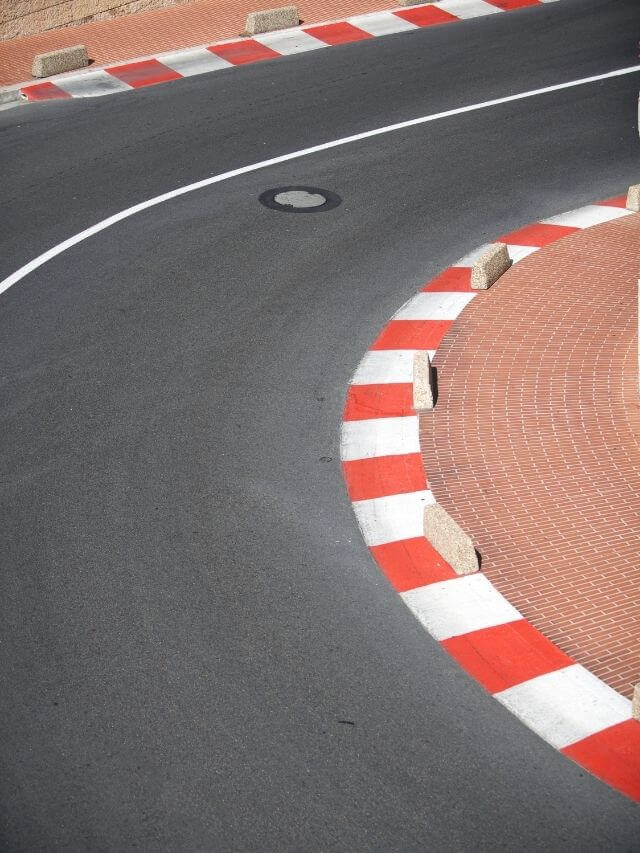 To give you an idea, general admission to the circuit is usually around 112 euros, and accommodation is around 150 euros per night in a standard hotel.
However, it varies a lot depending on when you make your reservation. You should remember that Monaco is a very glamorous place with high prices.
Tour the Port of Monaco
The port of Monaco is an ideal place to take a walk and have a drink in some of the bars and restaurants that you will find at the southern end of the port.
As it is commonly known, the Port of Hercules covers almost the entire principality and is one of the most expensive in the world where a ship can dock.
For this reason, when walking around there, you can enjoy the views of luxurious boats moored next to each other.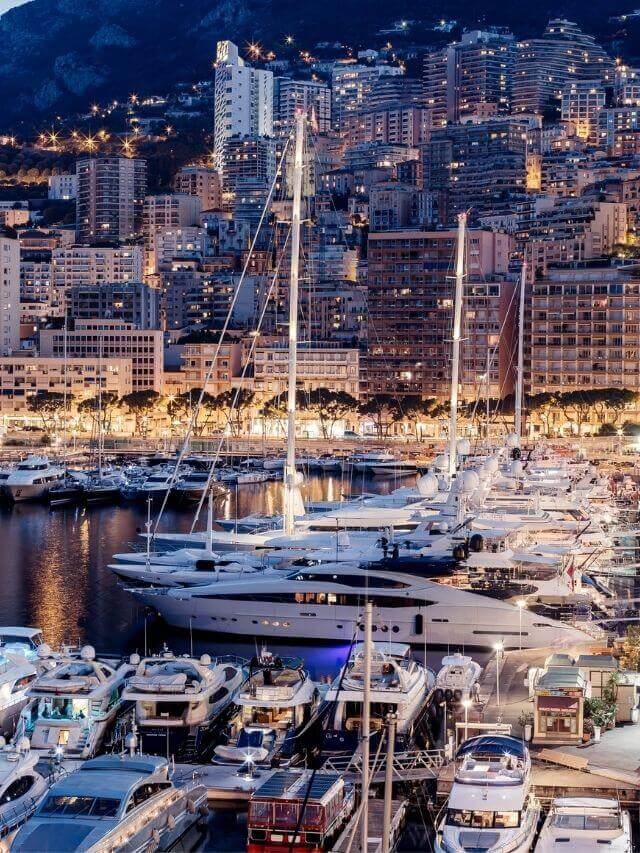 Remember that some bars and restaurants, especially those closest to the casino, usually have a dress code to consume inside them.
Lose yourself in the streets of the historic center
The Old Town or Monaco Ville, as it is also known, has a huge number of alleys and narrow medieval streets where you can get lost.
Your path will take you to charming corners such as:
Saint Nicholas Square,
the Bosio square,
the Chapel of Mercy,
The justice palace
or the Cathedral.
You will find cozy bars and restaurants that offer traditional food from the region and good wine in this area.
Visit the Saint Martin Gardens
The Saint Martín gardens are a dream setting that you cannot miss.
They were inaugurated to the public in 1816; it was built on abandoned land to give work to the inhabitants when Monaco was going through times of famine.
Initially, the gardens of San Martín were typical Mediterranean gardens with pines, green oaks, and myrtle trees. However, it was later completed with exotic species acclimatized to the environment.
Many consider these gardens one of the most beautiful places to visit in the principality.
Along your walk, through the extensive gardens, you can enjoy beautiful views of the Mediterranean and a collection of beautiful houses and mansions.

As you walk through nature, you can also enjoy some art sculptures located throughout the gardens.
Visit the Monte Carlo Opera and Enjoy a show
The Opera Garnier is the jewel in the crown within the casino complex. Its acoustics are impressive, and it is a place of worship for all those who love theater and music.
Great singers have passed through this place, such as Lionel Ritchie, among other celebrities of popular culture, and it is also a place that hosts many festivals throughout the year, from classical music festivals to Jazz festivals.
Before your visit, we recommend you visit the official page of the opera to see what it offers since it is an unforgettable experience to go to a performance in this peculiar enclave.
Ferrari or Lamborghini tour of the Côte d'Azur
Feel the adrenaline of a Ferrari or a Lamborghini with this tour of the Côte d'Azur. You can enjoy these cars as a driver or as a passenger. Up to you!
They pick you up at your hotel or at the port with this tour. The excursion lasts 30 minutes or 1 hour, depending on what you prefer. And you will visit the most emblematic places of the Côte d'Azur aboard a beautiful sports car.
Do you sign up? What do you prefer to drive or have a ride?
Statue of Juan Manuel Fangio
The Principality of Monaco pays tribute to the memory of Juan Manuel Fangio, five-time Formula 1 world champion, with a life-size bronze statue of the Argentine driver.
The sculpture represents Fangio leaning on his Mercedes Benz W196, the car that earned him one of his victories at the Monaco Grand Prix.
This monument is located in the center of the city, and if you happen to see it, do not miss the opportunity to take a fun photo next to it, as many of the visitors do.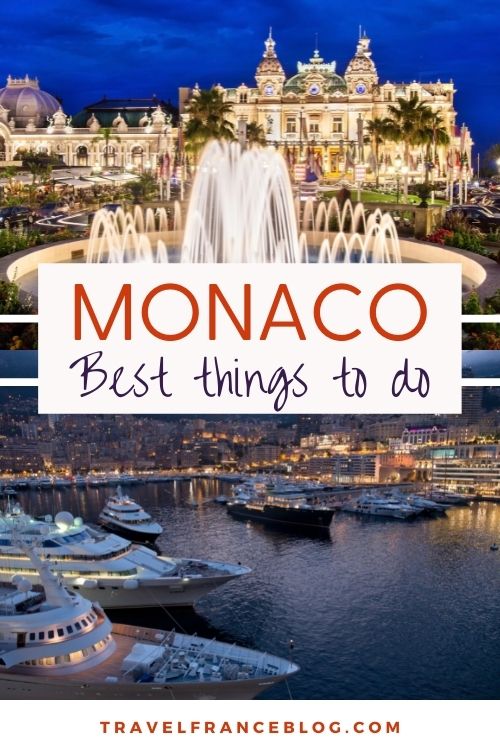 Changing of the Guard
At 11:55 every day, the "guards" are relieved of their peers' duty to be replaced.

Tourists can attend from the security fence. As in London or anywhere where a monarchical regime is still in force, the changeover is a solemn, military ritual where coordination is required.
The respect of the public is essential and small outfits such as swimsuit tops or even garments that allow bare shoulders are strictly prohibited.
Another curious fact is that the soldiers' clothing changes in summer. So if you go during the summer, you will find the soldiers in a white uniform reminiscent of the navy uniform.
At the end of the relay, the bells ring to announce the changeover and midday.
Le Metropole Shopping Center
Very close to the Casino de Montecarlo is this beautiful shopping center. Its interior is reminiscent of luxurious galleries in Italy or France.
It is a small shopping center but taken care of down to the smallest detail. It has big fashion brands, and the beautiful lamps that hang from the ceiling are surprising.
The Sculpture Path
At the initiative of Prince Rainier III, the Principality of Monaco began to enrich itself with works of art, and this love of art continues today under the command of Prince Albert II.
Monaco's sculptures are an important symbol since they have infinity in their territory, creating an open-air museum.
That is why there is a sculpture route that you can do walking throughout the principality.
Along your walk, you will come across many tributes to illustrious people who have influenced the lives of the inhabitants of Monaco.
As well as statues by significant sculptors who have wanted to decorate the streets and gardens of this wonderful principality.
Larvotto Beach
Monaco's main beach, where you can enjoy its calm and clean waters. Ideal for visiting with family or friends. It can be reached by bus or on foot, and it is an easily accessible beach.
From the oceanographic museum, it takes about 15 minutes by bus. It is right next to the Grimaldi Forum and the Japanese Garden.
Japanese Garden
When you visit Monaco, a key point that you must visit is the Japanese Garden.
A beautiful municipal park located on Princess Grace Avenue, very close to Larvotto beach. It can be seen next to the Foro Grimaldi convention center.
The Japanese Garden of Monaco area occupies about 7 hectares, with hills, waterfalls, a beach, a stream, and a gorgeous Zen garden for people to meditate on.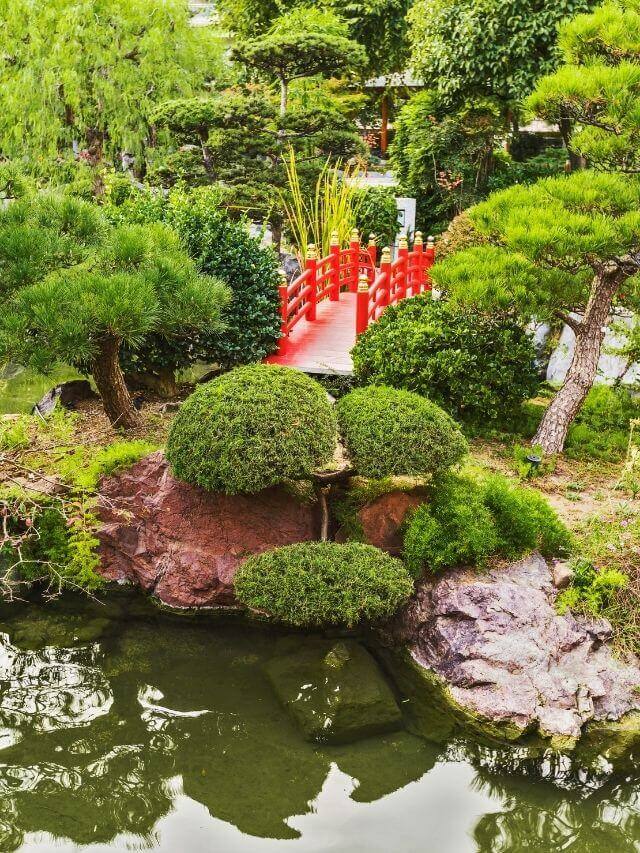 It is open to the public every day from 9 in the morning until sunset.
It was designed to pay homage to Princess Grace of Monaco and is considered by many to be a true oasis full of symbolism.
Chapel Sainte-Devote
This 11th-century votive chapel is dedicated to the Patron Saint of the Principality and the Princely Family.
The current church was built by Prince Carlos III and was inaugurated on January 25, 1871. Although there are files where this religious building is named dating from the year 1070
SAS Principe de Monaco Car Collection
At the end of the fifties, Prince Rainier III, in love with the automobile world, starts his collection of vintage cars.
Over time it is increasing, and the garage of the Principality Palace is too small to house a hundred magnificent sports cars.
In 1993, Prince Rainier III decided to expose his treasures to the public. So that all visitors to Monaco can enjoy their most precious treasure.
This exhibition is unique in the world; with an area of five thousand square meters, it brings together more than a hundred cars:
from the De Dion-Bouton of 1903 to the Lotus F1 of 2013,
going through the Hispano Suiza, Rolls Royce,
Lincoln, Facel Vega, Delage, Delahaye, P.
Ackard, Humber, Napier, Ferrari, Maserati, Lamborghini, Alfa Romeo,
the Lexus from the 2011 princely wedding etc.
In addition to some winning cars from the Monte Carlo Rally and F1 winners from the Monaco Grand Prix.
If you are a motor fan, it is very worthwhile to see this collection for only 8 euros entry.
Where to Stay in Monaco
My recommendation for finding accommodation in Monaco is to do your research and book in advance.
Here, I leave you two different accommodations you may like for your trip to Monaco.
Novotel Monte-Carlo: This property is a 12-minute walk from the beach. In the heart of the Principality of Monaco, it is just a few steps from the train station, the Place du Casino, and the Grimaldi Forum.
It offers a seasonal outdoor pool with sun loungers, a gym, a hammam, and a sauna. The hotel was renovated in 2019 and provided Riviera-inspired décor.
It has a fairly affordable price if we talk about Monaco prices.
Hôtel Hermitage Monte-Carlo: Housed in a Monaco palace listed as a historical monument, the Hôtel Hermitage is a luxurious five-star hotel with Belle-Époque décor just 200 meters from the Monte-Carlo Casino.
It features a winter garden, and guests can access the 7,000 m² spas.
With its leather armchairs, vintage wines and spirits are served in the Crystal Bar. Savor gastronomic cuisine at the Vistamar restaurant, which has a terrace overlooking the port, and enjoy fresh pastries at the Limùn Bar.
You can request seawater treatments and enjoy a sauna session, and the gym offers a panoramic view of the sea.
How to Get to Monaco
From Nice Airport to Monaco
Nice International Airport is only 30 km from central Monaco, so this should be your arrival airport if you're flying in.
You can find many taxis to go to Monaco (the journey takes about 30 minutes), or you can book a shuttle in advance.
Nice airport also has a general aviation terminal for private jet customers, and there is a regular helicopter service linking the airport with Monaco.
By train
Monaco is connected to France through the SNCF train network. The TGV, France's high-speed intercity rail service, runs directly from Paris to Monaco and takes approximately 6 hours and 45 minutes. L
Monaco train station is called Gare de Monaco and is conveniently located near the center of Monaco. Advance reservations are required for TGV trains.
The Italian train service Trenitalia connects Monaco with Italian cities such as Milan, Genoa, Rome, and Venice.
Connections are generally made at Ventimiglia, the first train station in Italy after the Franco-Italian border.
Russian Railways offers weekly service from Moscow to the neighboring city of Nice throughout the year. With a journey time of around 47 hours, the train stops in Minsk, Warsaw, Vienna, and Verona, among others.
By bus
If you are flying into Nice Cote d'Azur airport, taking a bus directly to Monaco or to Menton is very easy.
Bus number 110 works as an airport express shuttle, with a journey time of around 40 minutes to Monaco and 1 hour and 10 minutes to Menton.
Driving to Monaco
The main advantage of having a car is flexibility, and driving the winding roads used by the Formula 1 Grand Prix of Monte Carlo can be an absolute pleasure.
Having a car allows you to visit some of the most beautiful resorts, towns, and villages in the area.
However, the roads around Monaco and along the Côte d'Azur are prone to traffic jams, so travel outside of rush hour if you can.
If you're bringing your car from the UK, you'll probably arrive by ferry to Calais, where the one-way journey is about 11 hours and 15 minutes to Monaco.
Or a ferry to Bilbao in Spain, and then you'll drive through southwestern France to Monaco, a journey of around 9 hours and 30 minutes.
Fuel costs from Calais to Monaco will be around €150-200, and you'll need to budget an additional €100-120 in toll costs if you make the entire journey via a toll road.
Plan Your Trip to Monaco and the South of France
This post may include affiliate links. This means that we will receive a small fee if you make a purchase through our links. It has no additional cost to you. It's a win-win!