Best Things to Do in Rouen: A Quick Guide to Thrilling Activities
Nestled in the heart of Normandy, Rouen is a charming French city with a rich history and beautiful architecture.
As you stroll through its cobblestone streets, you'll be captivated by the blend of medieval and modern elements, making it a perfect destination for those who crave a unique cultural experience.
During your visit to Rouen, take advantage of the opportunity to marvel at the Rouen Cathedral, an exquisite masterpiece that was once the world's tallest building.
You'll also enjoy wandering the picturesque old town, where you can shop along the Rue du Gros Horloge and admire the striking Abbatiale Saint Ouen, a fine example of Rayonnant Gothic architecture.
With so much to discover, Rouen will captivate your senses and leave you with unforgettable memories.
Top Attractions in Rouen
Astronomical Clock
One of the must see attractions in Rouen is the Astronomical Clock, also known as the Gros-Horloge. Located on Rue du Gros Horloge, this impressive clock dates back to the 14th century and has a fascinating history.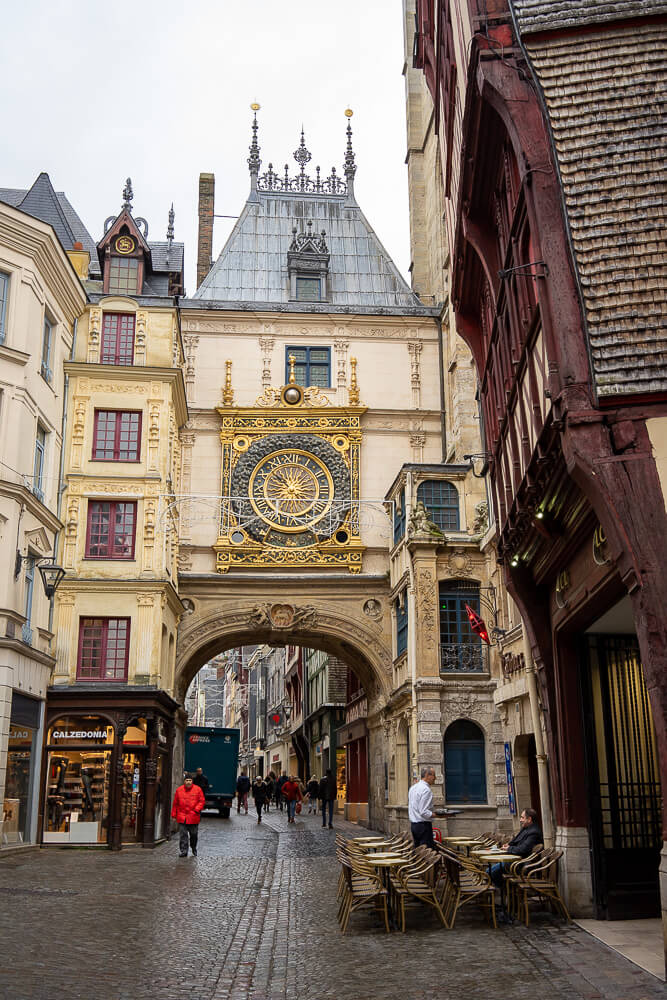 As you observe the intricate details of the clock face and mechanism, consider the care and craftsmanship that went into creating such a remarkable timepiece. This area also offers excellent shopping opportunities for souvenirs or gifts.
Cathedral of Notre-Dame in Rouen
When visiting Rouen, you'll want to stop by the Cathedral of Notre Dame. This beautiful Gothic cathedral has a rich history and was once the tallest building in the world for a brief period in the 1870s.
As you admire its stunning architecture, take note of the unique mix of styles resulting from the various renovations and restorations over the centuries.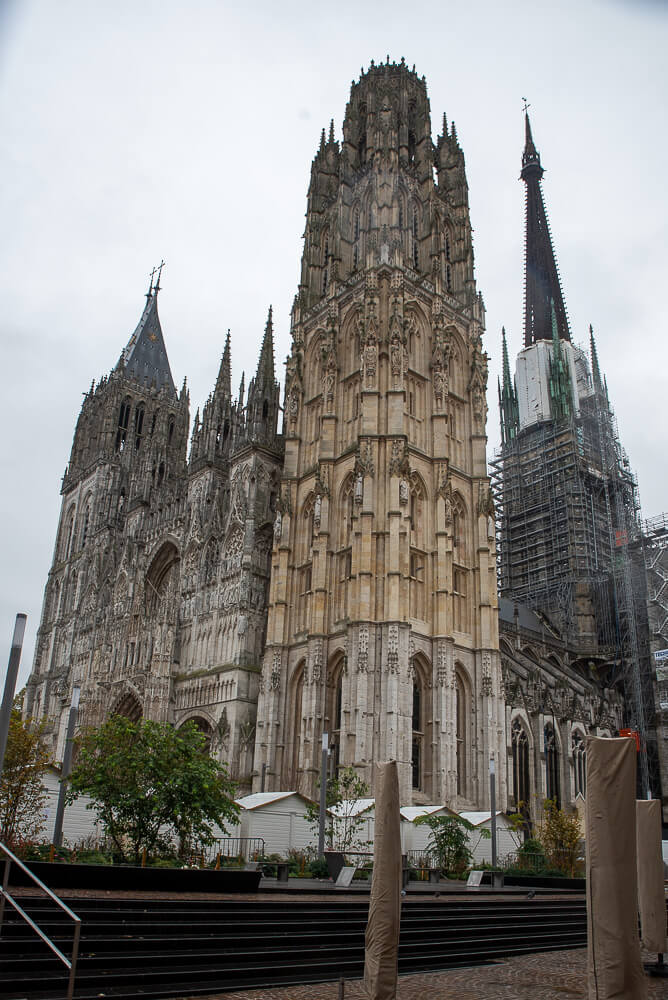 Palais de Justice
Prepare to be utterly captivated by the enchanting Palais de Justice in Rouen! Picture this: a majestic Gothic masterpiece that whisked me away to the 15th century, when it served as Normandy's parliament building.
As we gazed upon the Palais de Justice, its intricate Gothic architecture left me spellbound. The attention to detail and craftsmanship was simply awe-inspiring, a true testament to the ingenuity of its creators. And let me tell you, the surrounding streets were like a journey through time, with their delightful half-timbered houses and winding medieval lanes.
But the magic doesn't end there! This remarkable site holds a rich tapestry of Normandy's legal and political legacy. From historic legal proceedings to game-changing decisions, the Palais de Justice brims with stories that shaped the region's history.
Brace yourself for a mesmerizing experience at the Palais de Justice, where architecture, history, and imagination intertwine to create an unforgettable journey.
Place du Vieux-Marché
Lastly, make sure to visit the Place du Vieux-Marché, Rouen's Old Market Square. This historic site is where Joan of Arc was burned at the stake in 1431, and the square now features a modern church and memorial dedicated to her memory.
The area is also home to a bustling market, where you can sample local Normandy produce and indulge in authentic French cuisine at one of the many traditional restaurants surrounding the square.
Remember to soak in the ambiance and charm of Rouen's top attractions as you explore this fascinating city steeped in history and culture.
Eglise Sainte-Jeanne d'Arc, Joan of Arc's Legacy
Rouen has a rich history, mainly its association with Joan of Arc. As you explore the city, you will find several sites linked to her life and tragic death.
One such site is the Eglise Sainte-Jeanne d'Arc, a striking modern church completed in 1979, located over the Place du Vieux Marché.
This spot is where Joan of Arc was burned at the stake in 1431. While visiting, admire the church's unique architectural design, find solace in its spiritual atmosphere, and learn more about Joan of Arc's legacy within Rouen.
Make your visit informative with a guided tour.
Historial Jeanne d'Arc
Another significant site in Rouen for Joan of Arc enthusiasts is the Historial Jeanne d'Arc. This interactive museum, housed in the Archbishop's Palace, allows you to dive into the life and times of Joan of Arc, featuring multimedia exhibits and displays that bring her story to life.
As you wander through the museum, uncover fascinating insights into her trial, tragic death, and unwavering faith.
Claude Monet's Connection
Rouen is also well-known for its connection to the famous painter Claude Monet. While exploring the city, take a moment to appreciate the Rouen Cathedral, which inspired Monet's series of paintings in the late 19th century.
This stunning cathedral, boasting a rich blend of Gothic and Renaissance architecture, offers many vantage points for you to admire its intricacies and capture the essence of what inspired Monet's artwork.
A trip to the Musée des Beaux-Arts de Rouen is essential for those who appreciate art. Impressive paintings, sculptures, and sketches from numerous artistic movements from the 15th to the 21st centuries may be found in this museum.
Look for Monet's masterpieces amid the works by other well-known artists like Rubens, Delacroix, and Sisley as you browse the galleries.
You will get a look into the life of famous people like Joan of Arc and Claude Monet as you see Rouen's historic monuments.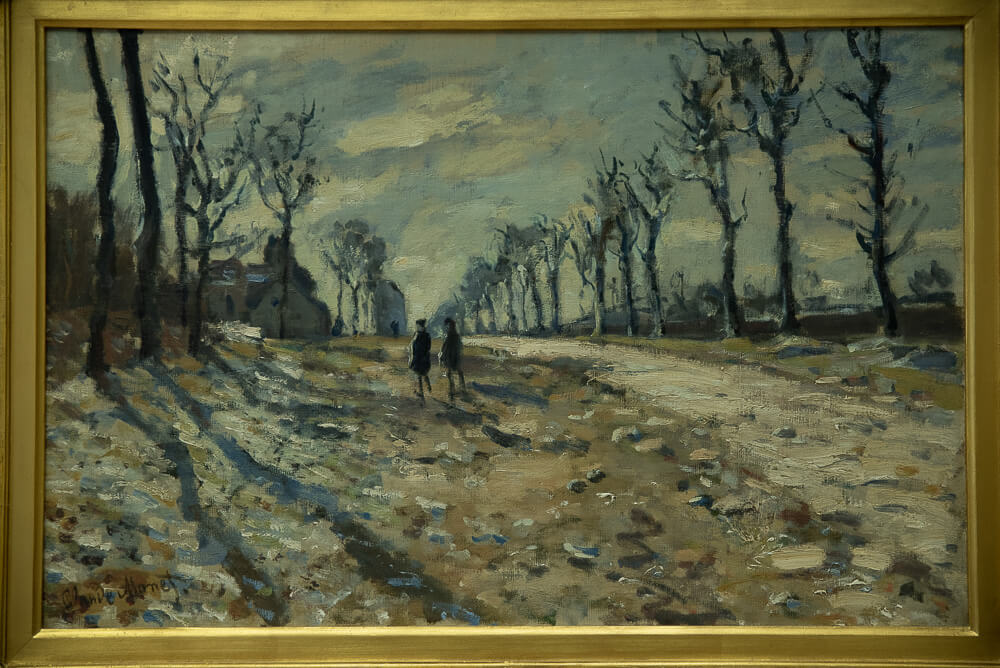 You may fully appreciate the city's rich history and vibrant character that continue to enthrall people from all over the world by seeing these landmarks firsthand.
Statues in Rouen
While exploring Rouen, you will come across various statues with historical significance. One noteworthy statue is of Joan of Arc, located near the church dedicated to her memory.
Take a moment to appreciate the craftsmanship and the story behind this iconic French heroine.
St Ouen Abbey, Gothic Churches in Rouen
The Abbaye Saint-Ouen in Rouen is a magnificent architectural gem steeped in history. This medieval abbey boasts stunning Gothic architecture, intricate stone carvings, and beautiful stained glass windows.
Explore its impressive nave, transept, and ambulatory, and marvel at the grandeur of the abbey's intricate details.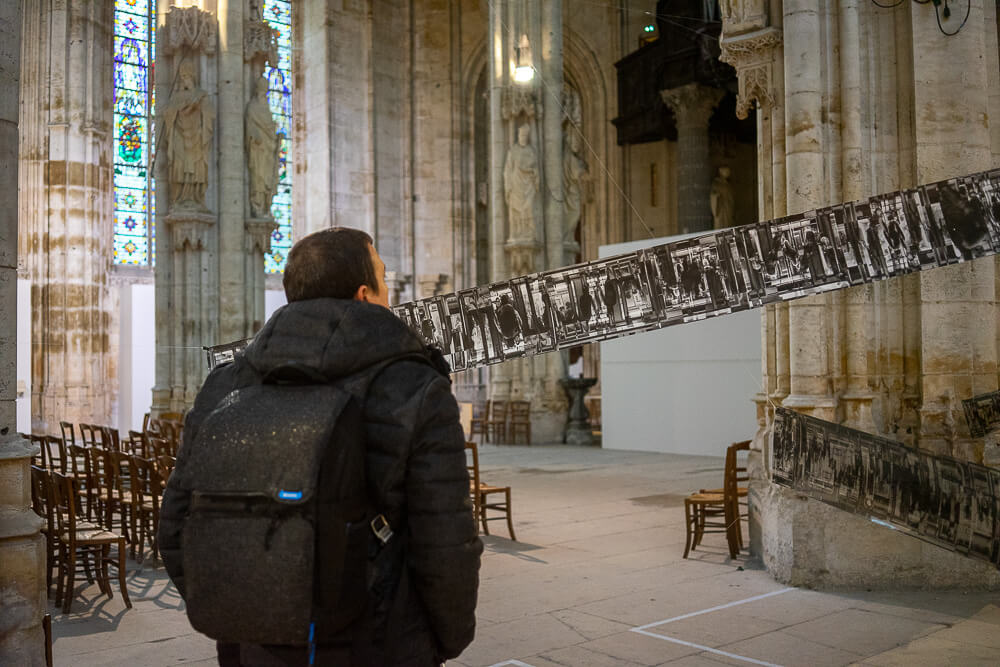 The abbey's rich history, including its connection to the renowned writer Gustave Flaubert, adds an extra layer of intrigue. A visit to the Abbaye Saint-Ouen offers a glimpse into the past and a chance to appreciate the masterful craftsmanship of this remarkable religious site.
Fine Arts Museum
Your journey to Rouen wouldn't be complete without going to the Musée des Beaux-Arts de Rouen. Its collection of paintings, sculptures, and sketches includes a sizable number of pieces by well-known artists, including Monet, Delacroix, and Rubens.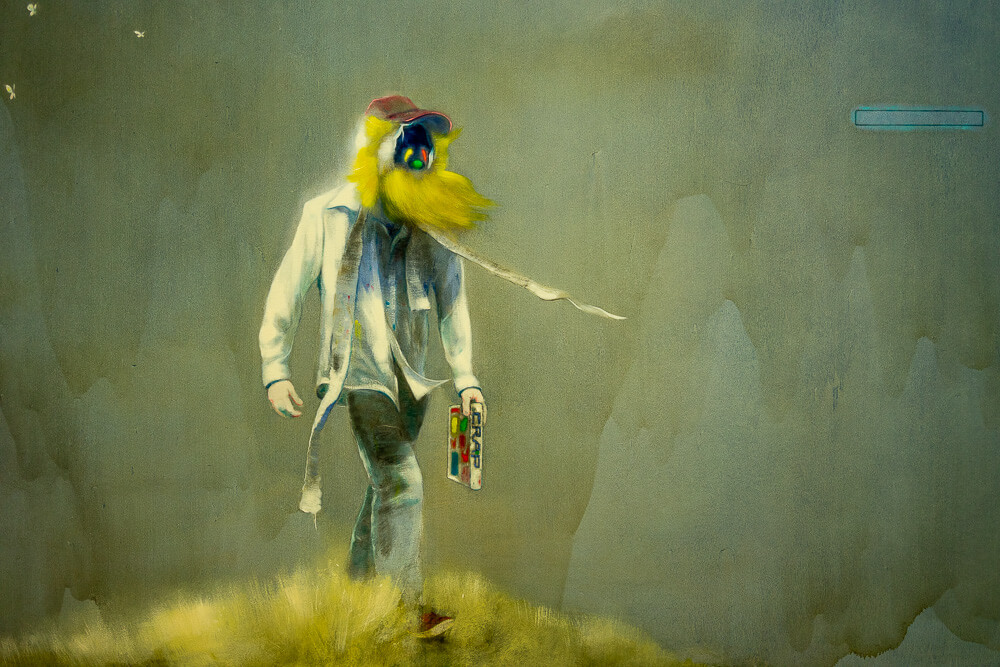 The museum features striking impressionist artwork that provides an insight into the French artistic milieu of the 19th century.
Architecture
As you stroll through the city's streets, you'll instantly notice Rouen's lovely architecture reflecting its rich history.
There is a wide variety of architecture to enjoy, from modern Eglise Sainte-Jeanne d'Arc to medieval half-timbered homes and stunning gothic churches.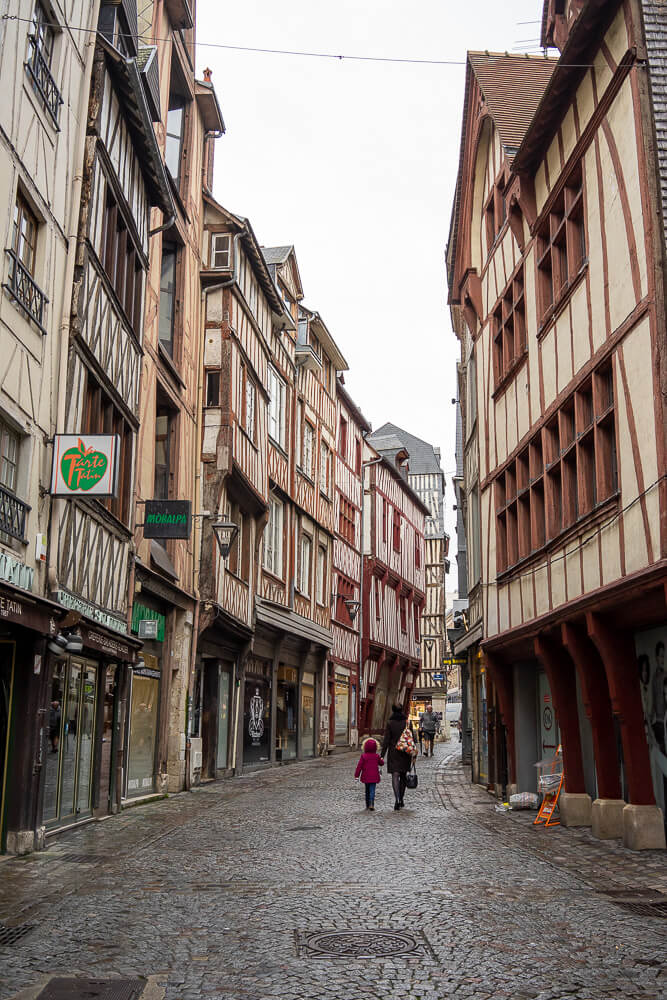 Seine River Experience in Rouen
As you visit Rouen, a must-see attraction is the Seine River. The river's meandering course offers picturesque vistas and a variety of activities for you to enjoy, perfect for immersing yourself in the region's natural beauty and cultural heritage.
Start your journey by exploring some of the iconic sites along the Seine River, such as:
St Georges Abbey in Saint-Martin-de-Boscherville
Jumièges Abbey
St Wandrille Abbey
These historic abbeys showcase the region's rich history and architectural elegance, making them perfect for a leisurely stroll and a deeper appreciation of Normandy.
As you continue your Seine River experience, don't miss out on visiting Rouen's Old Market Square – the Vieux-Marché. The vibrant marketplace offers:
Fresh fruits and vegetables
Local flowers
A flea market on Saturdays
The market's lively atmosphere will immerse you in the local culture and give you a taste of the flavors that Rouen has to offer.
What is the Best Time to Visit Rouen
Rouen is charming throughout the year, but the best time to visit is spring and autumn. The weather is pleasant, and you can enjoy the city's outdoor attractions comfortably.
For walking in Rouen, it's recommended to wear comfortable walking shoes to explore its cobblestone streets and historic sites.
How to Get to Rouen
There are several convenient options to reach Rouen. If you prefer flexibility, renting a car is a great choice as it allows you to explore the surrounding areas as well. Alternatively, you can book a flight to Paris and then take a train or bus to Rouen.
Train tickets can be easily purchased online or at the station, providing a convenient and scenic journey.
Where To Stay In Rouen
Discover the best accommodation options in Rouen, from luxurious hotels housed in historic buildings to cozy, affordable stays.
Hotel de Bourgtheroulde: This luxurious hotel is housed in a historic building and offers elegant rooms, a spa, and a gourmet restaurant. It's centrally located, making it a perfect base for exploring Rouen's attractions.
Hotel Morand: Situated in the heart of Rouen's Old Town, this charming boutique hotel provides comfortable rooms with a cozy atmosphere. Its convenient location allows easy access to the city's main landmarks and restaurants.
Is Rouen Worth Visiting
Absolutely! Rouen is a city with a rich history, stunning architecture, and a vibrant cultural scene. From the magnificent Rouen Cathedral to the picturesque streets of the Old Town, there is plenty to explore and discover.
Art lovers will appreciate the city's museums, while food enthusiasts can indulge in delicious local cuisine.
The city inspired artists such as Monet, Pissarro, and Sisley, who were captivated by the ever-changing moods of the river and the city's rich architecture. I'm sure you'll love it too!
You can find more information about Rouen and the River Seine's influence on Impressionism here.
Plan Your Trip to France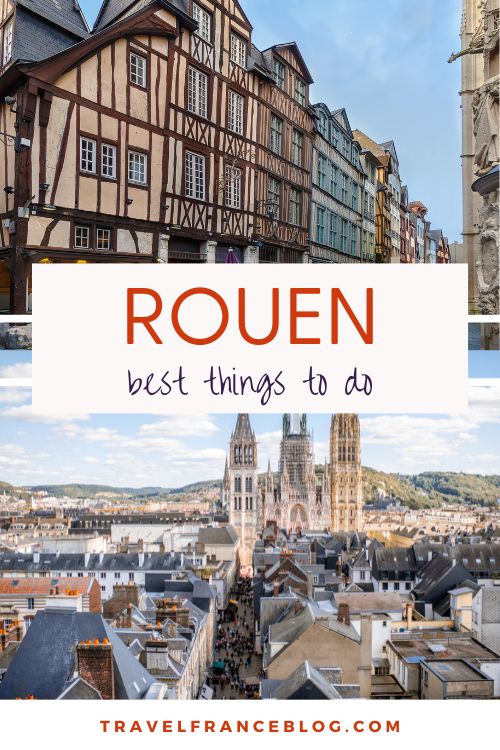 This post may include affiliate links. This means that we will receive a small commission if you make a purchase through our links. It has no additional cost for you. With this, you help us to continue creating free content for you.
This post may include affiliate links. This means that we will receive a small fee if you make a purchase through our links. It has no additional cost to you. It's a win-win!