How to Travel in France in a Budget
Traveling around Europe is not cheap, and France is by far (along with the UK) the most expensive destination in Europe. So it is very likely that you are thinking about how to travel around France on a budget.
Is it possible not to break my bank? Where to cut or how to spend less? We will tell you everything in this post. We have been living in France for 4 years, so we have learned something about how to avoid spending a lot while traveling through this magnificent country.
Here you will find a list of the best tips to save money while traveling in France. So you can have a good time while saving your hard-earned money.
France is the most popular tourist destination globally, attracting more than 90 million visitors each year. Around 10% of total world tourism!
It is undeniable that the country is beautiful, but it can also be costly. With the food, hotels, and tourist attractions that France has to offer, many visitors wonder how they will ever be able to afford a trip here.
However, a low-budget trip to France is entirely doable. We are here to help you with various tips and tricks to reduce your expenses in a country as expensive as France.
Travel to France During the Low Season
France, as you know, is a top-rated tourist destination. Visits, particularly to Paris and the South of France, are most popular in the spring and summer.
Traveling to France in the off-season is a good idea, as you'll be able to enjoy clean beaches, fewer crowds, and more affordable accommodation.
Traveling in high season results in places with many people and higher prices, especially in accommodation. (Which in itself is expensive in France)
That is why we recommend that, if you can, you travel to France in the low season or summer to less popular places.
One drawback to traveling in the off-season is that many restaurants and accommodations are only open for a limited period of time. In particular, on the beach.
Even in December and January, the weather in the south of France is mild enough to enjoy the landscapes and the cities.
On the other hand, bathing in the Mediterranean is probably a bad idea! Unless you're used to a cold sea.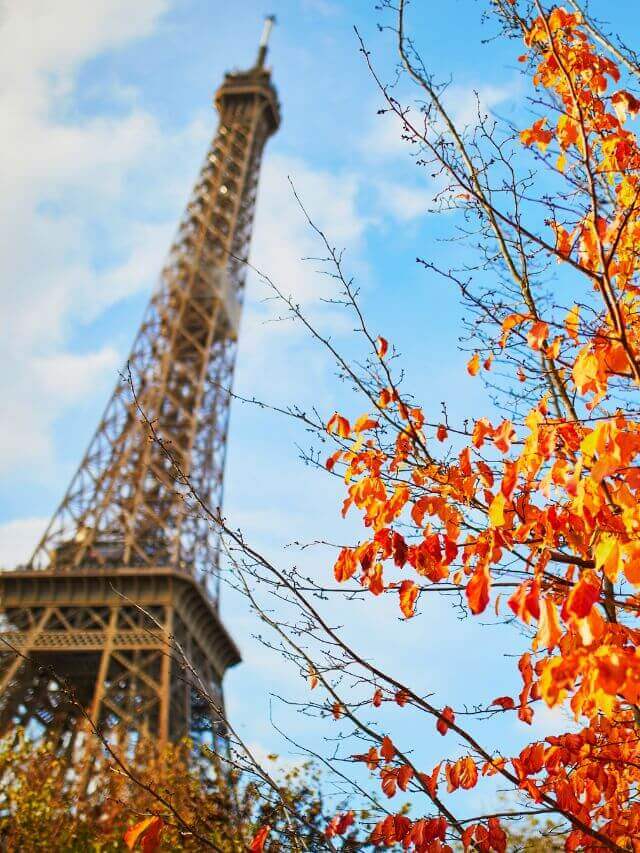 When You Have Lunch or Dinner, Ask for the "formule"
France is known as one of the best places in the world to eat. Its gastronomy is declared a World Heritage Site by UNESCO.
Every city and area of the country has a wide variety of delicious cheeses, wines, and other delicacies.
A trip to France would be incomplete without trying at least some of its cuisine!
You don't need to visit a Michelin-starred restaurant to enjoy these delicious dishes. Instead, the plat du jour or la formule at a restaurant is a great and cheaper way to taste local food.
Depending on the restaurant and the area, you can eat the dish of the day (Plat du Jour) or a formule at an excellent price.
The formule usually includes starter + main course or main course + dessert or all three. Does not usually include drinks. So here, you have to pay close attention, look at the menu, and don't get your head ripped off with a €10 beer.
It is also very typical to ask for water to accompany your meals. Ask for a jug of water (carafe d'eau) it's free, and you won't be looked down upon for asking for it.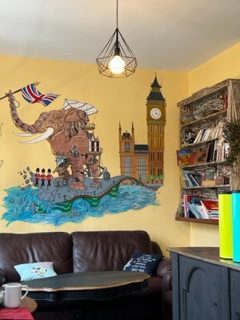 That being said, if you find yourself in a major city and come across a place that screams tourist trap! Either you run to the other side or look for a restaurant with a well-priced formule.
From €10 you can find them almost anywhere in France on weekdays. In Paris, in the Latin Quarter, you can find them for €12.
Obviously, depending on the restaurant, the city, and where you are, the price will be more or less high.
Last but not least, French delicatessens, "epiceries," boulangeries, and supermarkets sell genuinely high-quality food.
So if you want, you can buy prepared food in one of these places and have a picnic.
Tips in France
Basically, you don't tip in France. Maybe in a restaurant with excellent service, you can tip whatever you feel like. But usually, waiters don't expect you to give them a big tip.
You also don't tip a taxi or other things like in the US.
But, you tip the guides of the free walking tours.
If You Travel by Road, Avoid Toll Roads
Traveling by car in France can be pretty expensive. You have to consider the price of gasoline, tolls, and vehicle rental.
In France, tolls are quite expensive, but you can get almost anywhere in France on conventional roads.
Of course, it will probably take longer, but the landscapes and towns you will find are much more beautiful than on the highway.
*Some regions such as Brittany do not have toll roads. All its highways are free.
It is better to avoid driving in the city center. In this way, you will avoid paying for parking or parking per hour.
In many towns in France, the circulation of cars has been prohibited (except for residents). And they have enabled parking (paid or free depending on the town) to leave the vehicle.
If you want to save money on parking, book in advance in the city of your choice, and consult Onepark.
Another way to get around France is by train. If you buy the tickets in advance, you can get excellent prices.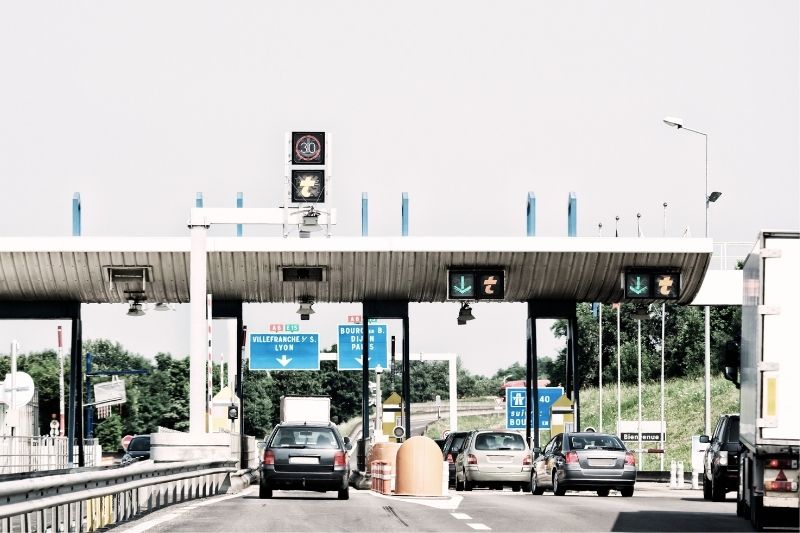 For trains and transport in France, we recommend looking at OMIO. Here you will find buses, trains, and blablacar.
You can also look directly on the SNCF page or Ouigo. There are usually good offers in the latter when you search for more than 30 days in advance, and you do not have a problem with timetables.
Book Your Accommodation in Advance
If you book your accommodation in France a few weeks (sometimes months) before your vacation, you will save money to spend on other activities.
If you are touring France by car or another vehicle, try to book accommodations that have parking. Especially if you are looking for accommodation in the center of large cities.
If you're staying in towns or on the outskirts, you can find street parking. It all depends on where you go and how touristy it is.
Fines and Radars for speeding
To avoid a parking fine on many European city streets, you need to provide proof of payment from a nearby parking meter.
These parking meters usually work by time, between 8 a.m. to 8 p.m. To get the ticket, you go to the parking meter closest to where you have parked.
You enter the vehicle's license plate (not all of them) to pay it is done with coins or by card, depending on the parking meter model.
In some cities, they have apps to pay for parking. It is usually indicated on the parking meter itself. This is very convenient since you do not have to go back to the car to put in the ticket to extend the parking time.
Regarding speeding tickets, respect traffic signs and speed limits, and you can avoid traffic fines and avoid being fined. This way, you won't spend money from your travel budget on things that could have been avoided.
Please note that cameras are installed on many highways and city streets, and the car rental company will charge you the fine plus handling fees.
Some apps like Google Maps and Waze can help you know where there are fixed speed cameras.
On the other hand, learn the meanings of French road signs before getting behind the wheel so you don't get a fine for driving in a restricted area.
Avoid Fashion Weeks in Paris
Fashion week in Paris can be exciting for some people but very expensive for others.
During fashion week in Paris, you can find accommodation prices much higher than usual. The same can happen with the price of flights.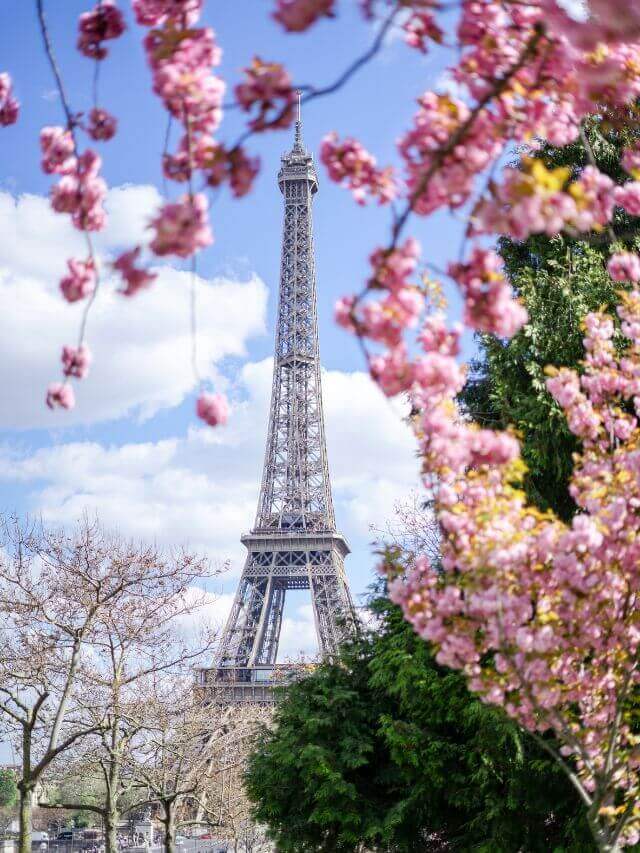 Check Out the Free Events
In France, you can find a wide variety of free events. I recommend you take a look at the tourist office of the place you will visit and ask about free events.
Also, if you want to visit museums, almost every museum in France is free on the first Sunday of each month.
You can also look it up online before you travel.
Take a Look and Book Free Walking Tours
An excellent way to get to know a place is with free tours. These tours are free, with professional guides who will make you live unique experiences and entertainingly learn about history and curiosities.
Many tour companies offer free walking tours of the most famous places in Paris and other places in France.
Civitatis has been my first choice for years to find free tours, buy tickets, and search for guided activities.
Go Shopping in France
France, we already know, is an expensive country, and clothes are no exception. But if you look, you can find things at an excellent price. How to do it? Look for the "SOLDES" or the private sales (Ventes Privées); they are the sales.
You will find offers practically all year round, but the best sales are in January and July/August.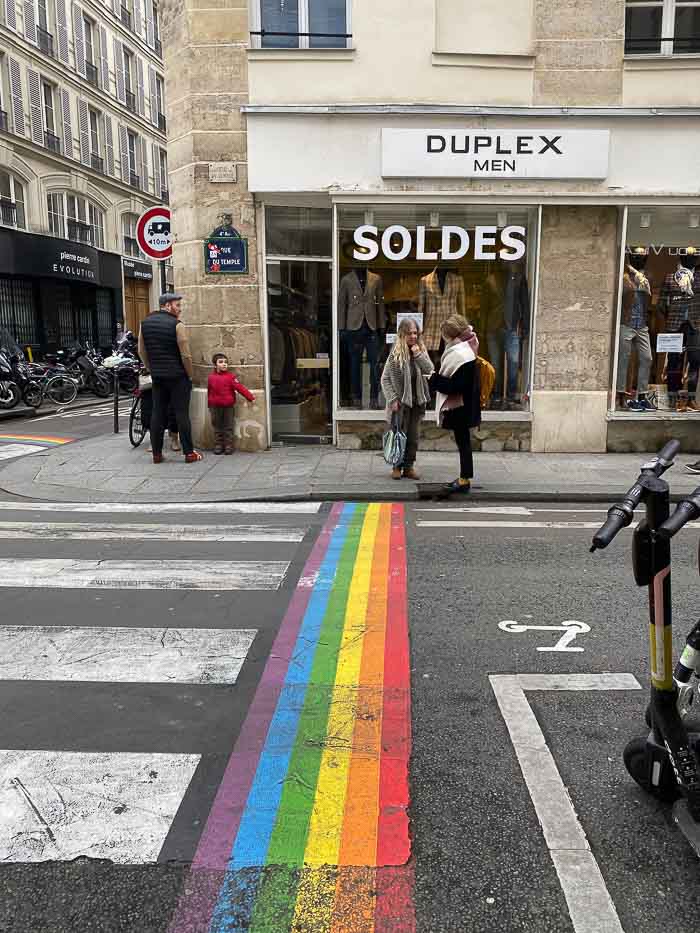 These events last for weeks, and virtually every retailer participates during the winter and summer months.
Flea markets are a great place to find great deals on a wide variety of products. "Marché aux Puces" can be seen all over France.
Ask your hotel concierge to find second-hand markets and vintage shops wherever you go.
Use Wise to Access Your Money and Make Payments
Wise Card helps you make cash withdrawals from ATMs (you get two free per month), restaurant payments, and even online payments.
With Wise Card, you can pay in more than 50 different currencies, which helps you save a lot of money.
By using a Wise card, you can avoid those bank charges for paying in a currency other than your account currency. So it helps you save unnecessary expenses.
The Wise card is very similar to a standard debit card. The only feature distinguishing them is that Wise allows you to use the available balance in many currencies.
You will be charged a nominal fee based on the current commercial exchange rate, with no additional charges. And since we used it, we have verified that they always make the best change for you.
The Wise account is free, although to request the card, you have to deposit $7. *This figure may change over time or country.
Have a Picnic, it's very French
Create the perfect French picnic to savor, oh la la! Anywhere in the world!
According to historians, the word picnic comes from the French pique-nique.
Apparently, it is a term that dates back to the 13th century. Although nobles took food with them on hunts from those early days, the idea of eating lunch in the open air, spread out on a blanket on the grass, became popular in 17th-century France and has remained popular ever since.
Bring a red and white checkered tablecloth, a wicker basket to carry your bread and snacks, and some pretty plates to serve up a delicious meal that must include at least one baguette and French cheese!
You will see that many carry wine glasses, red or white wine. Of course, you cannot forget a bottle opener/corkscrew to open your bottles.
A lot of people forget about it, so it can be a conversation starter!
Go to the Tourist Office and Ask for a Map
Go to the Tourist Office and get a map to be able to organize your itinerary on foot and see the most important places in the city.
Buy Tickets in Advance
Buy tickets for your favorite activities in advance. But leave time to rest or change plans.
I recommend this because you can run out without a ticket for not doing it early enough. For example, imagine that you arrive at the Eiffel Tower and there are no more tickets for sale!
The same for restaurants or any event in the high season.
To Conclude
These tips will help you save money during your visit to France. Instead of spending money on trinkets, take lots of photos and create a vacation photo album.
Taking pictures with your phone or a camera while traveling in France will help you remember your time there.
If you can't resist the urge to shop when you're away from home, make sure the items you buy are something you'll actually use once you get back.
Make the most of your time in France by using any of the strategies above to stretch your money further.
Plan Your Trip to France