The Best of Rennes: Top-Rated Places to Visit and Activities to Enjoy
Rennes is a city with a great combination of history and modern culture. We bring you a list of the best things to do in Rennes, which includes several historic buildings, cultural centers, streets with bars, markets, and taste world-famous gastronomy.
Best Things to Do in Rennes
Let's see what the best things to do in Rennes are.
1 – Tour the Historic Center of Rennes
The Historic Center of Rennes is a fascinating place worth visiting. It is a maze of cobblestone streets, old buildings, and small squares that transport you to another era.
In addition, the historic center is the heart of the city, with a wide variety of stores, cafes and restaurants.
In this labyrinth of streets, there are more than 200 historic houses, many of which have been rehabilitated and have beautiful facades. Don't miss the Place Sainte-Anne and the Place de Champ Jacquet either.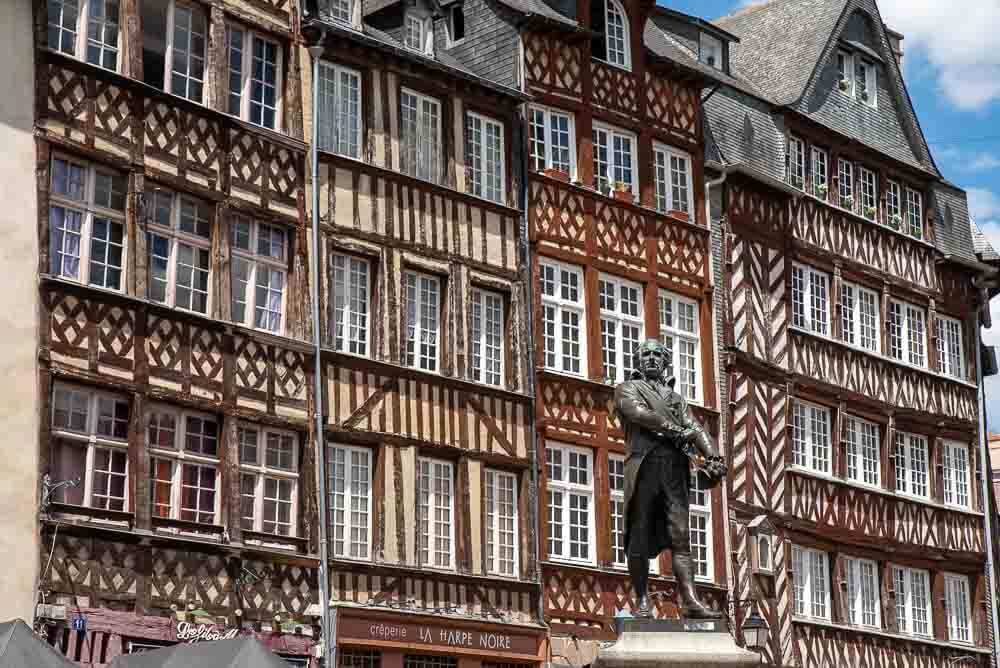 2 – Visit St. Peter's Cathedral in Rennes
It is an impressive Gothic building that was built in different stages between the twelfth and nineteenth centuries.
Inside, the architecture is a true work of art. Observe its dome, the mosaics, the marble columns, its vitraux and all the details you can.
In recent years, a room was created where visitors can learn about the cathedral's treasures. The main attraction is a Flemish altarpiece from 1520.
The cathedral is a place of great historical and cultural importance in the city, and is therefore one of the must-see places in Rennes.
3 – Cross The Gates Mordelaises
The Mordelaises Gates are two ancient fortified towers that used to be the main entrance to the city.
Today, they are an important historical and cultural monument, but they are also a great symbol, since they were built for the Dukes of Brittany to enter the city to be crowned.
Crossing these gates through the pedestrian entrance, you can see the defensive structure that surrounds the city.
For all this, the Portes Mordelaises is one of the places you must visit in Rennes.
4 – Visit the Town Hall Square
This square is in the heart of the city of Rennes. It houses the Town Hall, a 17th-century building, which besides being beautiful, is an important symbol of the city. And if you like historic buildings, just a few meters away is the Parliament of Brittany.
In addition, in the square you will find numerous cafes and restaurants, making it a lively and popular place for both residents and tourists.
5 – Stroll Along the Rue De La Soif
Rue de la Soif, or street of Thirst, is one of the most famous streets of Rennes, its name perhaps having to do with the number of bars and pubs on it.
And that's why it's a popular place for young people and a great place to socialize and enjoy the city's nightlife.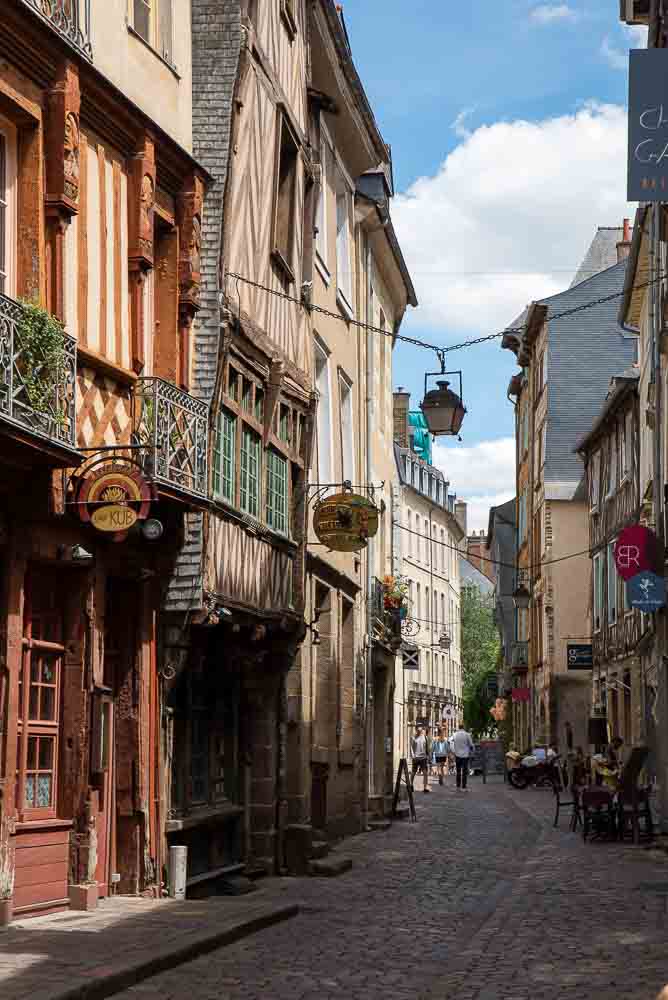 If you are wondering what to see in Rennes and want to know a place with life and cultural interest, this street is not to be missed.
Besides the fact that you will be able to have a few good drinks, the cobblestone streets and the shops with wooden facades also have a great charm and make a walk here worthwhile.
6 – Visit Thabor Park
Thabor Park is one of the most beautiful places in Rennes, so we included it in our list of what to do in Rennes.
It is a 10-hectare botanical garden and public park with a great variety of plants, flowers from all over the world, fountains, a waterfall and many statues.
It also has a greenhouse and a bar with a terrace.
For all these reasons, the park is perfect for relaxing and enjoying a day outdoors, and is especially beautiful during the spring and summer. In addition, free live shows are held on Sundays in May, June and September.
7 – Boat Trip On the Ille Et Vilaine River
A boat ride on the Ille et Vilaine river is a unique experience that allows you to see the city differently.
The tour lasts about an hour and takes you through the historic center of Rennes, passing under historic bridges and past old buildings.
There are also some companies that offer a trip from Rennes to Laillé. There are many other nautical activities that can be done in Rennes, such as renting a canoe or a kayak for a trip on the Ille et Vilaine River.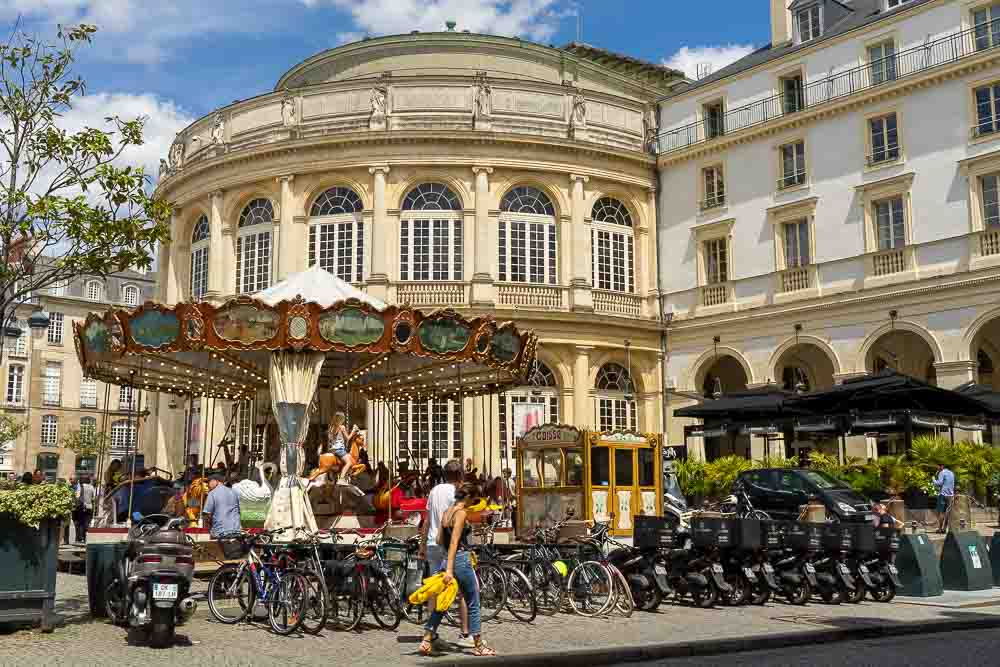 8 – Spend an Evening At the Palais Saint-Georges
The palace is an impressive 17th-century building that has been renovated and converted into a cultural center.
It was formerly an abbey, and even today you can still see the ancient coat of arms stamped on the front of the building with a royal crown and the allegories of Justice and Peace.
The architecture of the building is worth seeing and the cultural program is varied, making it a great choice for a cultural evening in Rennes.
9 – Tour the Place Des Lices Market
This is one of the largest open-air markets in France and a must-see in Rennes. It is held every Saturday morning and features various local products, such as cheeses, meats, fish, fruits and vegetables.
It is a lively and colorful place, where locals mingle with tourists to buy the freshest, most delicious products at affordable prices.
10 – Taste Traditional Breton Cuisine
Breton gastronomy is famous worldwide and Rennes is the perfect place to taste it.
The most famous dishes of Brittany are the galettes. They are a kind of crepe prepared with a wide variety of fillings.
Other typical dishes include fish, as Brittany has a long tradition of fishermen. You will be able to taste combinations of seafood and fish dishes, including oyster and mussel dishes.
The city has many restaurants offering typical Breton dishes, such as Kouign-amann, a cake made of butter and caramelized sugar.
11 – Visit the Musée des Beaux-Arts
The Museum of Fine Arts of Rennes is one of the most important museums in France.
It has an extensive collection of European and French art ranging from the Middle Ages to the twentieth century.
Among his most outstanding works are paintings by great masters such as Rubens, Picasso and Matisse. In addition, the museum has a contemporary art section that houses temporary exhibitions and has an archeology room.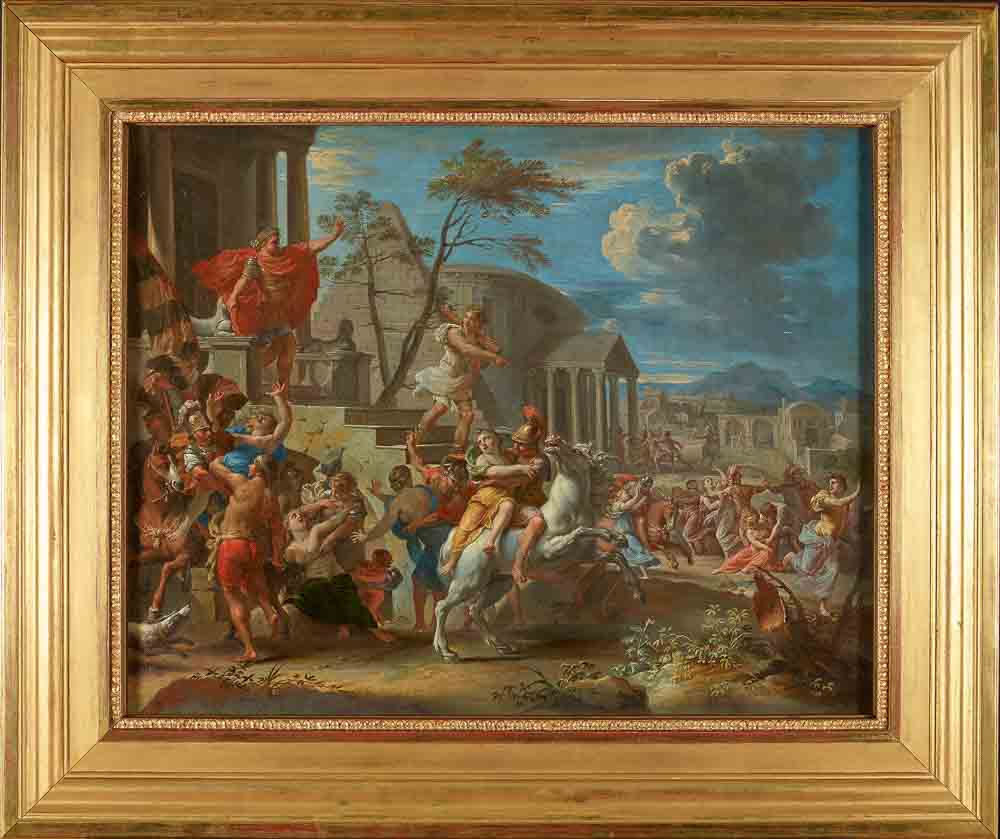 The museum is open Tuesday through Sunday from 10am to 6pm and closed on Mondays. Admission to see the permanent collection is free and for the temporary collections costs €4.
12 – Enjoy a Show at Le Liberté theater
This theater offers a varied program that includes theater, dance, music and comedy shows.
The building itself is charming, and its interior is elegant and cozy. Attending a show at Le Liberté is a cultural experience not to be missed during your visit to Rennes.
13 – Tour the Champs Libres
We recommend this cultural complex that houses a library, a science museum and an exhibition hall.
It is a fascinating place to explore subjects as varied as astronomy, natural history, music and literature.
The space dedicated to science is a great place to go with children, as it has many interactive activities.
It is open from Tuesday to Friday from 12:00 to 19:00 hours. On Saturdays and Sundays it is open from 2:00 pm to 7:00 pm and closed on Mondays. You can see more information on its official website.
14 – Parliament of Brittany
It is a historic palace, which was built in the 17th century. It was used as a court of justice and today is the seat of the High Court of Justice and one of the places to see in Rennes.
The building is impressive, with an imposing facade and an interior courtyard that is always neat and beautiful, so take advantage of the fact that it is possible to take guided tours to learn more about the history and workings of the parliament.
Among the most outstanding elements that you will be able to see is the Great Hall, where you will be able to enjoy the work of art that is its ceiling and the canvases that adorn its walls.
How to Get to Rennes from Paris
There are many connections between these two cities. For example, by train you have 13 daily options, which take between one and a half and two hours.
The train ticket cost varies greatly depending on the time you travel. The cheapest train is the first one of the day, which costs 19€. Others range from €35 to €95. You can see all the timetables on the SNCF website.
Another option is to travel with the flexibus, which takes between 4:30hs and 5 hours, and costs between 18 and 20€. Here you can see all the schedule options.
And by car it is 3 and a half hours.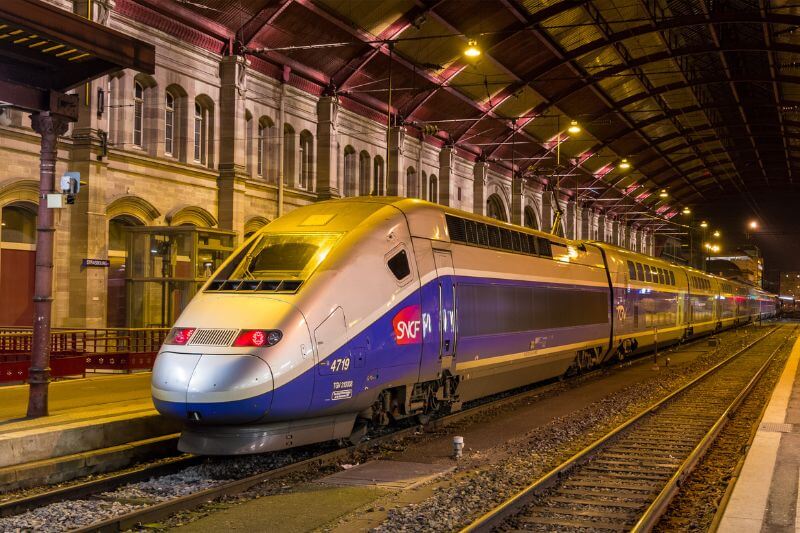 Getting Around Rennes
Now let's see how you can move around the city.
By Subway
The city has a subway network with two lines (line A has 15 stops and line B is under construction), which operate with a frequency between 3 and 7 minutes, depending on the timetable.
As it is not such a big city, although there are only two lines, it is quite useful to get to most of the most important places.
By Bus
Buses will take you everywhere as there are 149 lines.
The ticket is valid for both metro and bus. The one-hour ticket costs 1,50€, but you can also buy 10 tickets for 14,50€ and you can get other offers at the ticket office.
Where to Eat in Rennes, France
As we told you before, you have to try the galettes, and for that there are several creperies where they make them delicious.
One of the most popular is Les crêpes d'Hélène & Jules, where they also prepare a good variety of sweet crepes, and another option is Colibri Crêperie.
To taste the rest of the typical dishes of Brittany, you can go to Chez Brume.
In Rennes, many little-known places are little gems. Here, you can find a list of hidden terraces.
Where to Stay in Rennes, France
Here are some hotels that could be useful for your stay in Rennes.
Room with private terrace
This apartment has the particularity of being the cheapest in Rennes according to Booking, and at the same time being one of the best accommodations according to the ratings of its guests.
It has a large room, shared bathroom, kitchen, balcony and terrace. It is very well-equipped, so you will have everything you may need to enjoy your stay in Rennes.
Less than a kilometer away you have several parks and squares and walking a little further you will have the Museum of Fine Arts, the Jardin du Thabor and Les Champs Libres.
The room costs 51€.
Novotel SPA Rennes Centre Gare
This hotel has many amenities for a relaxing stay in Rennes. In addition to its spa service, it has a gym and swimming pool.
It also has a restaurant where they prepare traditional French food and offer different options for breakfast.
Les Champs Libres is 150 meters away and the Museum of Fine Arts is less than 5 blocks away.
The double room starts at 156€.
Balthazar Hotel & Spa – MGallery by Sofitel
The Balthazar is one of the most elegant hotels in Rennes. You can see it in the decoration of each of its beautiful rooms, in the design of its swimming pool, and even in the preparation of the dishes in its restaurant.
The restaurant, in addition to its gourmet dishes, has a wide range of cocktails, so it is also an excellent place to go for a drink.
The spa, in addition to different types of massages, offers a sauna, Turkish bath and other services.
Less than 300 meters away is the Museum of Fine Arts, 400 meters away is Les Champs Libres and one kilometer away is the Jardin du Thabor. In addition, there are several parks and squares nearby.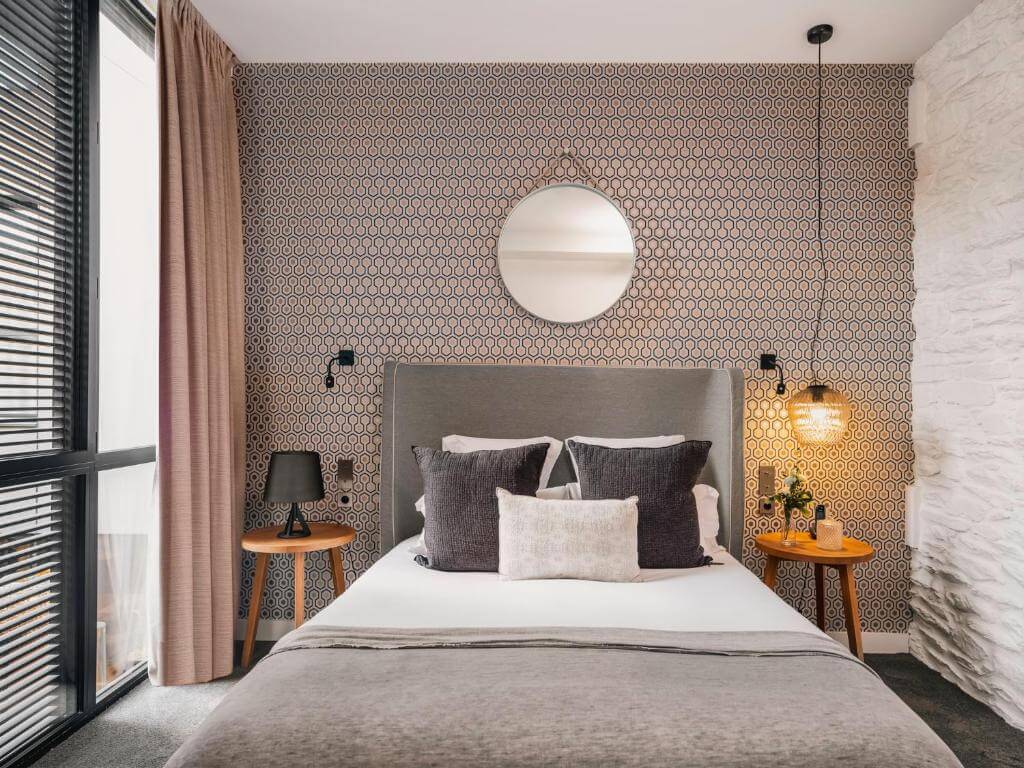 The double room starts at 190€.
Plan Your Trip to Paris and Rennes
This post may include affiliate links. This means we will receive a small commission if you purchase through our links. There is no additional cost to you. With this, you help us to continue creating free content for you. Thanks for your support!
This post may include affiliate links. This means that we will receive a small fee if you make a purchase through our links. It has no additional cost to you. It's a win-win!