How To Visit the Camargue National Park, France
The Camargue is a region in the south of France renowned for its natural environment, covering an area of approximately 85,000 hectares.
Located about 20 kilometers south of the city of Arles, It is an open territory made up of marshes, salt marshes, rice fields, and all kinds of wild flora and fauna, such as bulls, white horses and pink flamingos. An authentic natural reserve of international value.
In the Camargue, the wild, the natural and the cultural combine harmoniously and create an absolutely unique landscape.
The branches of the Rhone River give rise to marshy territories saturated with salt water where rice, viticulture and livestock farming are practiced.
Its territory has the largest population of flamingos in Europe. In addition, as if that were not enough, some species (such as white horses or bulls) bear the name of the place as a denomination of origin.
Paradise of Provence and a reservoir for more than 300 species of birds that use the area as a breeding and resting place between migrations, the Camargue National Park holds in its interior and surroundings a series of treasures that you will love to explore.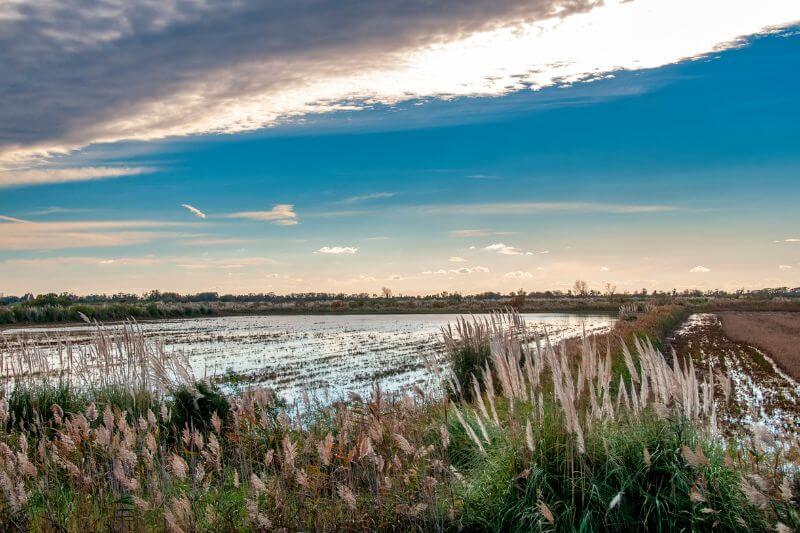 What to see in Camargue National Park
1. Aigues Mortes
The first point of interest that I can not fail to mention or much less visit is Aigues Mortes.
It is a medieval city founded in the 13th century by Saint-Louis that remains built almost as it was from its origins.
Designed as a point to develop port trade to Italy, Spain, and the Orient, Aigues Mortes is a fortress of more than 1600 meters, with twenty watchtowers, gates, and stone stairways that transport us to times of battles and sieges.
The name in Occitan is Aigas Mòrtas and, translated, means "Dead Waters," but its meaning should not deceive us.
Although this name could describe the area of marshes and coastal plains in the thirteenth century, when the marshes were combined with a really sparse population, today it only remains as a denomination.
Currently, Aigues Mortes retains all its splendor of medieval fortress and combines its historical value, the air of an open-air museum, with the still shining remains of a city that invites you to stroll through its contemporary vitality of restaurants, stores and squares.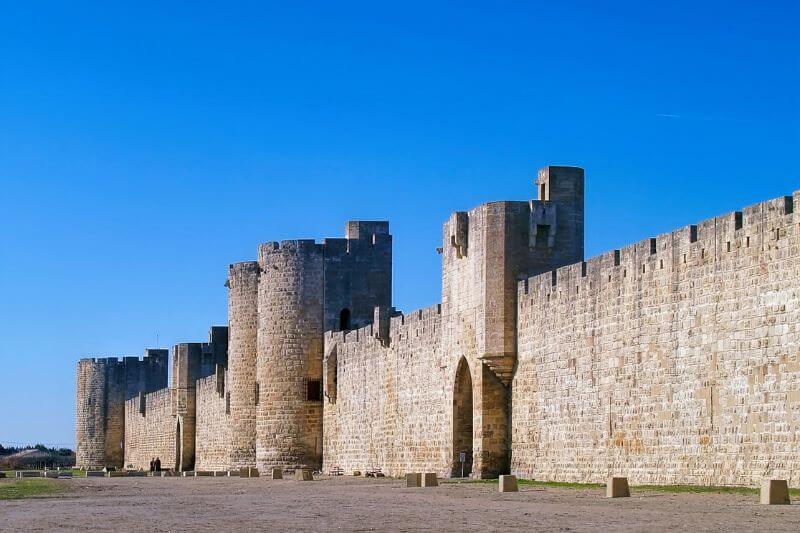 2. Pink flamingos
The Camargue National Park is known worldwide for its pink flamingos. Visiting the region and not seeing flamingos would be the equivalent of going to Paris for the first time and not seeing the Eiffel Tower.
So, here are some tips to see and appreciate them in all their beauty and splendor.
First of all, it is worth noting that due to the special characteristics of their territories, pink flamingos have chosen the Camargue for centuries as a breeding area, i.e., as a place to reproduce.
This means that we can come across flamingos anywhere in Camargue, OK. However, there are specific areas within the National Park where these birds are more frequent and easier to spot.
One of these areas deserves special mention: the Ornithological Park ( see below).
Another deserves mention here, along with the recommendation to bring binoculars to be able to observe the flamingos more effectively: the artificial island at the Étang du Fangassier.
This island, created around 1970, functions both as a conservator of the coastline and its unique features and as an established meeting place for pink flamingos that come there to reproduce.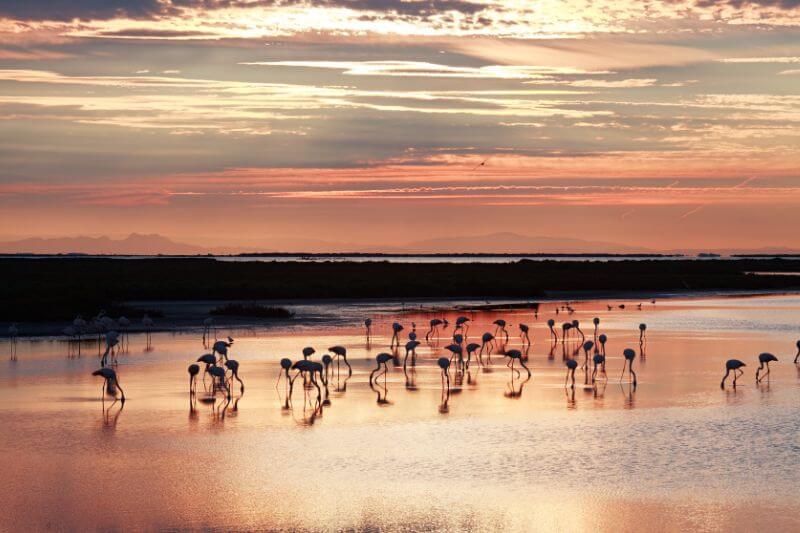 How to get to the flamingo area
As for ways to get there, from Salin des Giraud, you can take the D36c out of town and get to the Chemin de Fangassier and the Route de Fangassier, where we can surely start spotting pink flamingos.
It is worth mentioning that the road is in accordance with the landscape and that, at some point, it is purely dirt, natural, so it is convenient to take into account this particularity and the climate to be able to adapt to the place (us and our vehicle).
Then, on the side of Saintes-Maries-de-la-Mer, it is also possible to drive around the area's lagoons.
A complementary option to everything we know is to consult the Tourist Office. There they will surely tell us the best routes and places to see the flamingos.
Finally, bicycles can be rented in Salin des Giraud or in guesthouses. The bicycle offers the undeniable advantage of melting into the landscape and immersing us in its sounds, smells and climates in a much more direct way than a car.
What time of the year do flamingos come to the Camargue?
Usually between April and September, more than 15,000 pairs of flamingos arrive in the Camargue. Breeding begins between April and June and, by September, they are abundant.
So, if the intention is to see flamingos (and, above all, to see them in numbers: in community), we recommend traveling during those months when the temperature and the routes and cycles of these birds make them massive inhabitants of the region.
3. White horses
The Camargue's white horses are part of its landscape, having inhabited it, it is said, for thousands of years. They ride through their territory of marshes and wetlands every day, usually in groups. Watching them is like becoming a wildlife documentarian.
This breed of horse combines a mostly white color with some grays, and easily traverses the swampy terrain of the area due to its strength and endurance.
They are technically wild animals, although they are generally docile and friendly, even curious.
In addition to seeing them, it is possible to ride them and tour the area on board. There are several companies that offer horseback riding on this breed of equine. If the walk is at sunset, ideal time, great postcard.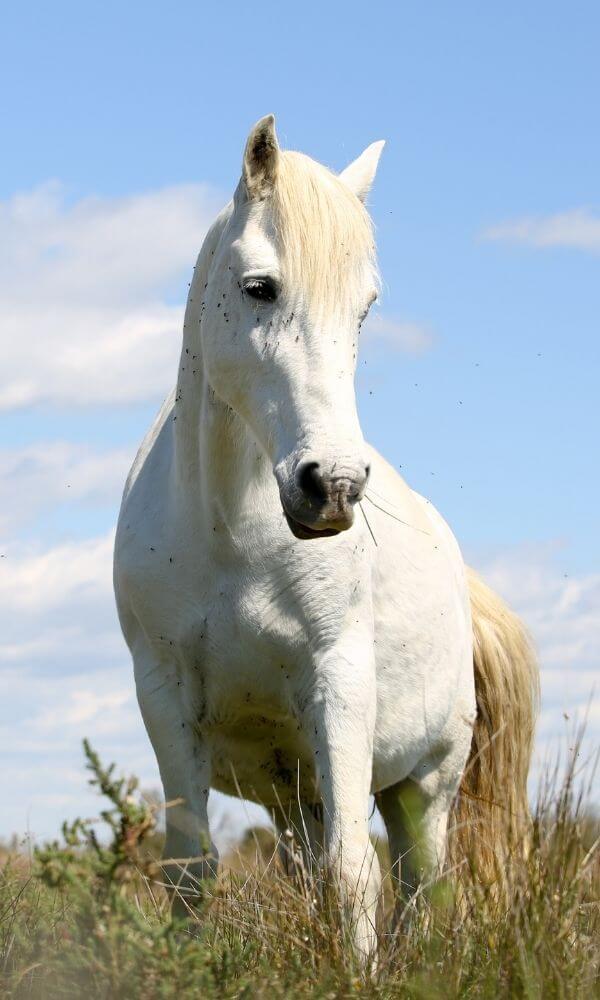 The white horses of the Camargue, because of their millenary history with the landscape of which they are inevitably a part, are also called Horses of the Sea. Undoubtedly, because of its way of walking in the peculiar landscape it inhabits.
Finally, it is worth mentioning that the Camargue white horses have been officially recognized as breeds since 1978 and are cared for and educated, in some cases, by the so-called Gardians ("guardians" after their origin: the plains of Le Gard).
Along with their Guardians, the Camargue Horses are used to herd cattle, for example, or to ride around the territory.
4. Birds in the Ornithological Park
We mentioned the pink flamingos of the Camargue earlier. It is true that they are among the main attractions of the Camargue, but they are by no means the only ones.
In fact, more than 300 species of birds gather in the Camargue to breed between migrations – a world!
This vastness of species, shapes and colors can be appreciated in the incredible Ornithological Park of Pont de Gau. Located about 4 kilometers from the city, this park offers about 60 hectares where you can appreciate flora and fauna of the territory in an ideal way.
The Park is located on the Route d'Arle, near Sainte Marie de la Mer. It is open all year round. You can generally enter between 10 a.m. and 5 p.m. and leave independently until sunset.
The park, although dedicated to birds as its leitmotiv, is a real mosaic of the attractions of the Camargue: lagoons, hiking trails, marshes, meadows and, of course, birds of all kinds and colors. Flamingos (always) but also storks, sparrows, herons and others.
Although one could spend a long time touring it, an hour and a half is estimated as the time needed to appreciate it in general.
Entrance tickets cost about 7.5 euros and guided tours cost 11 euros. Children under 13 years old pay 5 euros.
For additional information, it is worth mentioning that picnics are allowed but pets are not allowed. Also that its almost 3 kilometers of trails in the southern part of the park are accessible to people with reduced mobility.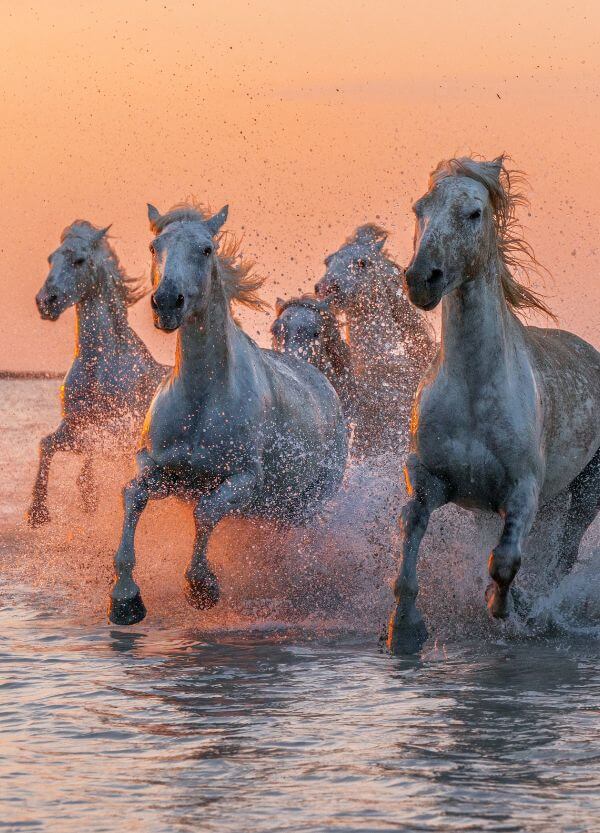 5. Salt crystals in salt marshes.
The salt pans and salt marshes of the Camargue form a liquid-moving landscape of changing boundaries that contains real landmarks to contemplate within. The mixture of waters (fresh from the Rhone, salty from the Mediterranean) holds its treasures.
First of all, the salt marshes of the Camargue contain various shades, including pink, which is colored by the specificity of some microscopic algae that inhabit its waters and combine perfectly with the color of the region's flamingos.
Secondly, the salt flats contain considerable mountains of salt (called camelles in French), which give the environment its characteristic natural and dreamlike tone.
In them, as well as on the shores of the salt pans, we can appreciate the salt crystals as small works of natural and ephemeral art.
It is also worth mentioning that from these crystals is extracted the so-called Flor de Sal, a highly appreciated product in gastronomy, considered the caviar of salt, which is as crunchy as it is beneficial to health (always, in its right measure).
As if it were the work of a painter, the pink and white colors mentioned above are joined in some parts by violet and blue, derived from the sea lavender that also grows in Camargue.
As they say, the landscape is a true painting, at once mundane and divine.
#6 Camargue Bullfighting Games
Just as there are Camargue horses and pink flamingos, there are also Camargue bulls.
This is a bovine breed whose male specimens are destined for particular bullfighting games, generally grouped under the name of bullfight camarguesa.
The particularity of these bullfighting games typical of this region is that, unlike traditional bullfighting, the animal is not killed. There are tournaments and competitions of corrida camarguaise, even in different municipalities outside Camargue.
These races basically consist of trying to catch those attributes or objects (cockades, tassels, ropes) placed on the horns or forehead of the Camargue bull.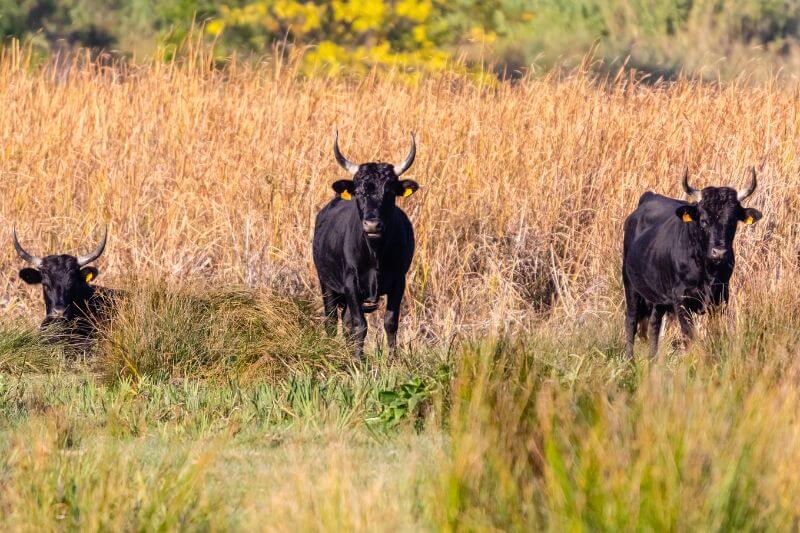 It is, therefore, a bullfight with its typical elements, but without the aggressive end for the animal. In addition, its actors are usually extended to the trimmer (who collects the attributes) and the assistants of the trimmer. Both usually wear white suits.
7. The three Marys in Saintes-Maries-de-la-Mer
In the Camargue area, in the Provence-Alpes-Côte d'Azur region, in the district of Arles Saintes-Maries-de-la-Mer is one of the historical places par excellence to visit, especially if religious and ancient history is concerned.
The city's origins go back centuries and its mentions have to do mainly with the fact that it is the place where Mary of Cleophas (or Iacobi), Mary Salome (or Altera Mary) and Mary Magdalene disembarked after their flight from Palestine.
Hence, the place is referred to as "The Three Marys" who, in their forced exile, escaped the persecution to which Christians were subjected in their land.
Before bearing its present name, the place where we now find the city was known as Notre-Dame-de-la-Barque (Our Lady of the Boat, in reference to the raft on which the three Marys would have arrived) and Notre-Dame-de-la-Mer (of the sea).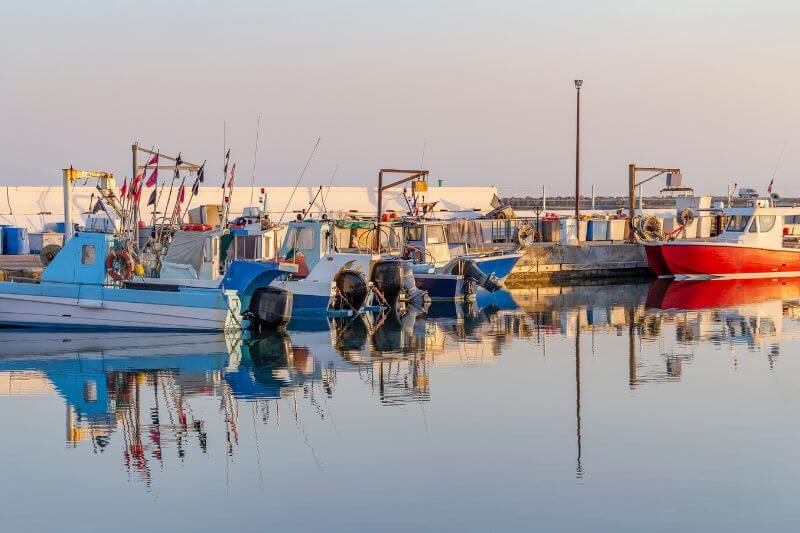 The importance of this founding event lies in the fact that, together with the landing of the three Marys, several Christians disembarked with them and spread Christianity in France.
Today, Saintes-Maries-de-la-Mer keeps its history and traditions in monuments, churches and combines them perfectly with the natural landscapes that surround its surroundings, starting with the Mediterranean beach that becomes a beautiful destination in summer.
The city allows you to take the opportunity to explore the history of Christianity in its church, of course, but also invites you to visit several of the points mentioned above, such as the corridas camarguesas, the Ornithological Park or natural environments.
It also has a very varied gastronomic offer, especially recommended in its Provencal specialties to be in tune with the region.
Where to stay in the Camargue
Accommodations in the Camargue and their prices vary according to the region and services, but in general we can say that they range from 50 euros to… Well, the limit is set by the one who chooses, as it really depends on many factors.
– Apartment
A good option is always is an apartment, whose prices in their smaller versions (studios) start at 45 euros.
The undeniable advantage of an apartment is that we will be able to move independently of schedules and we will have the autonomy to eat, have breakfast and sleep basically when and how we want.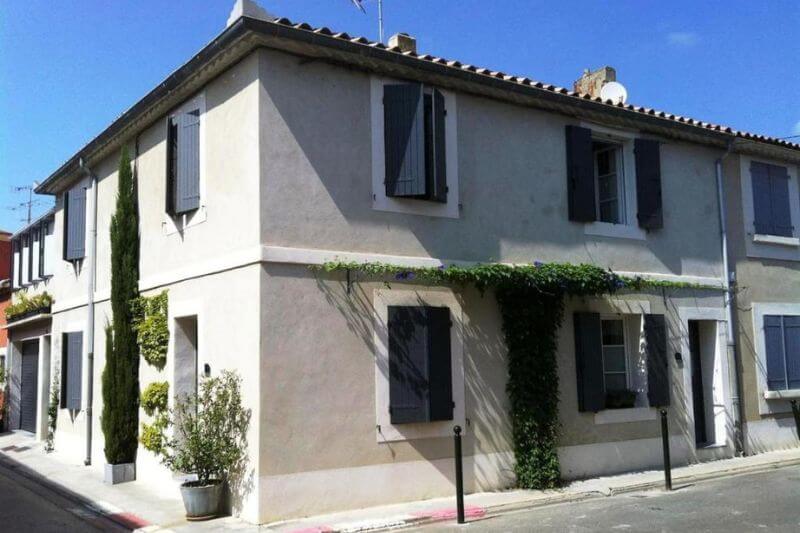 – Hotels
For those who prefer hotels, these start at 50 euros. In general, they include breakfast and may offer parking spaces, depending on the establishment.
In addition, we will have the necessary advice and the peace of mind of residing in an establishment dedicated to tourist services, which can be a plus in case questions arise during our stay.
Can I visit Camargue by car?
Of course, it is! In fact, it is a highly recommended option given the proximity that links the various points of interest in the region and the particular pleasure that comes with touring its landscapes by car.
In addition to the points mentioned in this post, going in your own vehicle to Camargue can be the perfect excuse to visit other incredible nearby towns, such as Arles or Saint Rémy en Provence, ideal for lovers of Van Gogh and the south of France.
Travel Insurance
It is always advisable to carry travel insurance. Especially if our plans involve being in contact with nature and wild environments, which besides being beautiful and incredible, can also give rise to the unexpected.
We will always have peace of mind knowing that we are covered. Travel insurance that provides 24-hour attention will allow us to truly relax and enjoy the environment without worrying about eventualities that, if they arise, will be solvable.
Good travel coverage will allow us to focus on what really summons us: knowing the place, without worrying about "what if…".
You can purchase your travel insurance with a 5% discount with this link.
Is the Camargue worth a visit?
The Camargue is definitely worth a visit. Both for its natural beauty, its unique landscapes and its original and original animals, as well as for its rich history, traditions and cultural variety.
In addition to all that the region itself has to offer, it is a platform for visiting other towns, cities and nearby areas due to its strategic location in the south of France.
So, if you had any doubts, we hope we have cleared them up along with the way to your next destination. Have a good trip!
Plan Your Trip to Provence
This post may include affiliate links. This means that we will receive a small commission if you make a purchase through our links. It has no additional cost for you. With this, you help us to continue creating free content for you.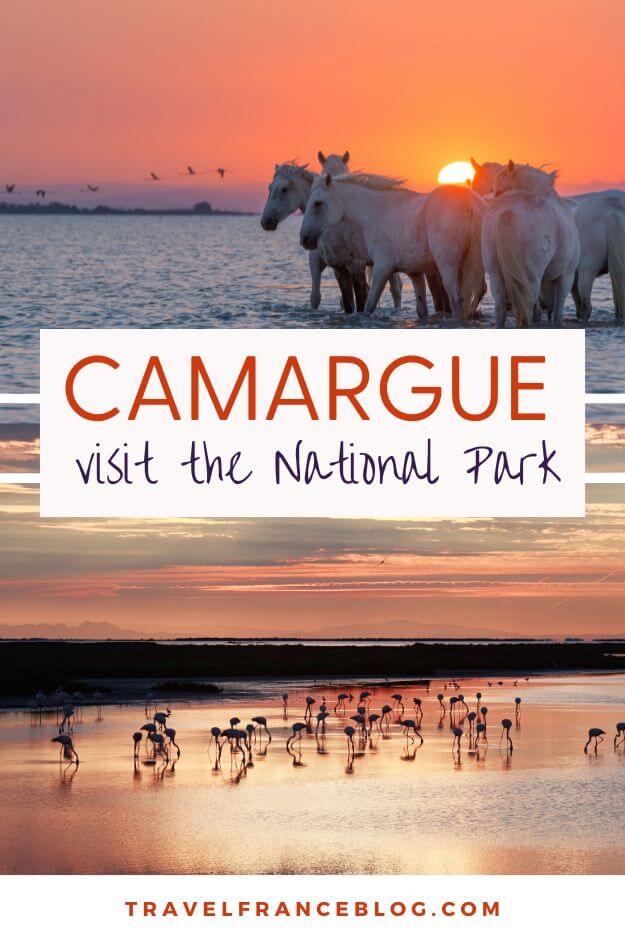 This post may include affiliate links. This means that we will receive a small fee if you make a purchase through our links. It has no additional cost to you. It's a win-win!