How to Plan a Road Trip Across France
France is an incredible country with many different regions offering unique activities, sights, and adventures. One of the best ways to see as much as possible in this beautiful country is by taking a road trip.
Planning a road trip can be a difficult task. However, you need to plan and prepare as much as possible to stick within your budget and time frame and see everything you want to see.
A lot of work goes into planning a road trip!
Let this be your personal guide for planning your road trip across France. We will dive into all the details you need to sort out and help you stay organized in the process.
Planning Your Road Trip Through France
Decide Your Interests and Priorities
France is a vast country and has a lot of things to offer. Therefore, before you plan your road trip, it is important to look into the various attractions in the country and choose the ones that interest you most.
Make a list of your priorities. You may be unable to fit everything into your road trip because of certain time limits, budgeting, and the distance between places. However, this will make planning your road trip route much more effortless.
Possible interests may include:
Historical sites
Architecture
Outdoor activities
Wine tasting
Small villages
Beaches
French cuisine
City life
Choose Which Regions You Want to Visit
France is composed of 13 different administrative regions. If you are not familiar with them, you should go on a map and mark your top priorities. Then you can see which area of France holds more of your interests.
You will most likely choose more than one region to include in your road trip itinerary. This is just a very useful starting point for planning your route.
Once you have your regions picked out, you can start looking into the details of the drive.
Here are some of France's most popular regions to visit:
Normandy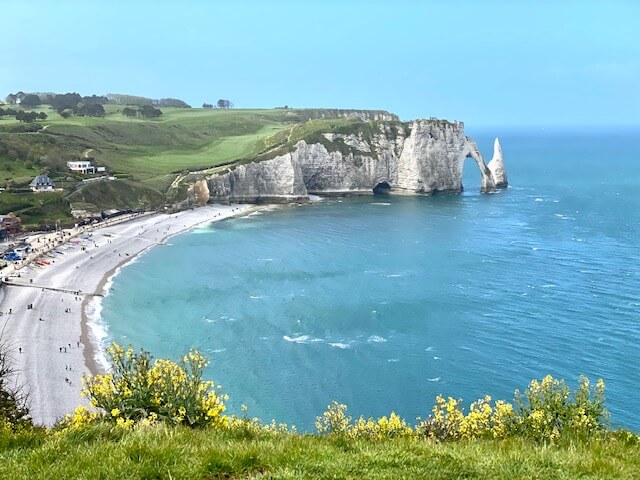 For those interested in French history, you may choose to visit the Normandy region, where the historic Battle of Normandy during WW2 took place.
The region is also known for its incredible cliffs, beaches, and marshland.
Multitudes of castles, churches, and cathedrals are symbols of Normandy's fascinating heritage. There is no shortage of cultural attractions in this region.
Auvergne-Rhône-Alpes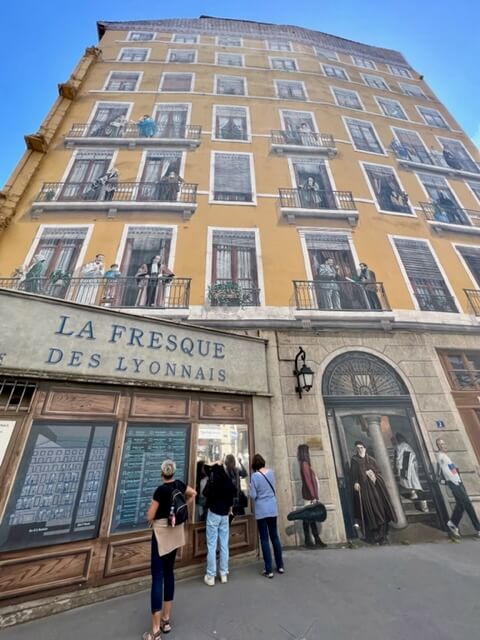 If you're on a quest for incredible mountain scenery, vineyards, and charming villages, you may want to put Auvergne-Rhône-Alpes on your list.
It is a gateway to the French Alps and several wonderful cities and towns, including Lyon, Annecy, and Grenoble.
Corsica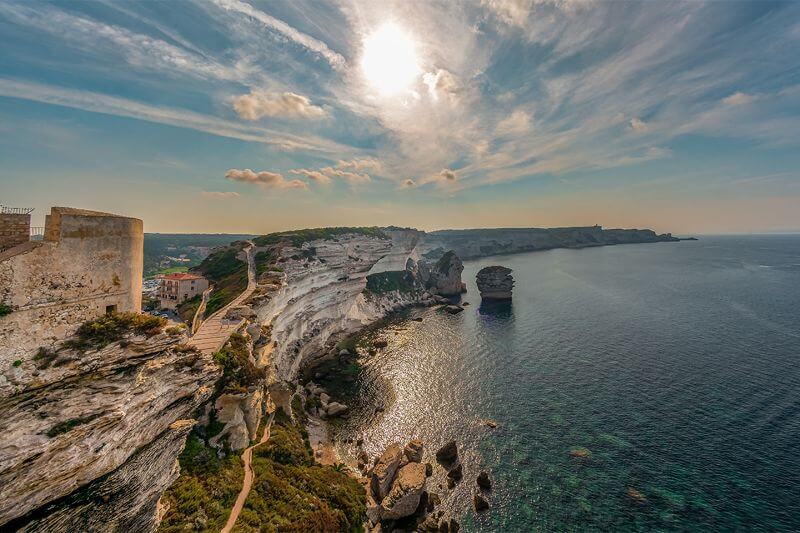 For a more beachy road trip, add Corsica to your itinerary. The region sits on the Mediterranean and has incredible scenery and great weather.
There are mountains perfect for hiking and some of France's best beaches perfect for sailing, diving, and swimming.
There is also plenty of history in the region, such as a monument to Napoleon since it was his birthplace.
You can go to Corsica by ferry and sail your vehicle or by plane, and rent a car or van.
Grand Est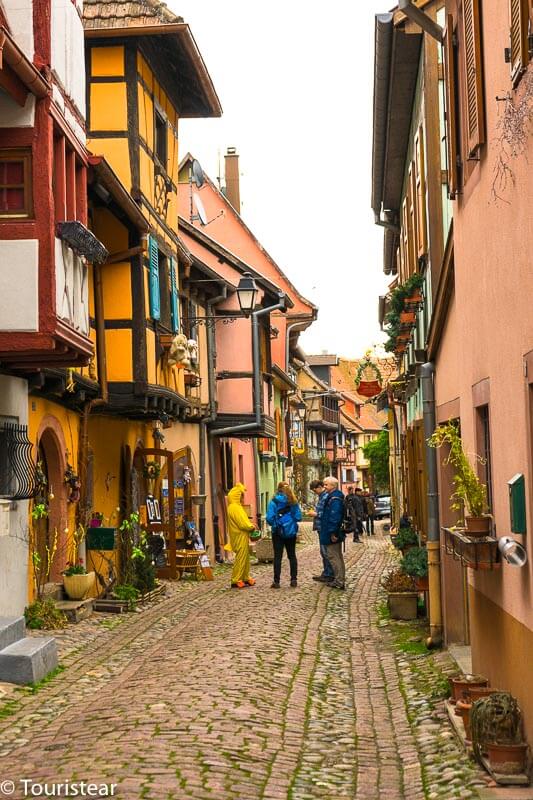 The region Grand Est sits near France's border with Germany, Belgium, Luxembourg, and Switzerland.
This combination of cultures makes it a truly remarkable area to visit due to the amazing food, traditions, and architecture.
You can also visit glorious vineyards with rolling hills, hike over the Vosges Mountains, or take a sail along the Rhine River.
Nouvelle-Aquitaine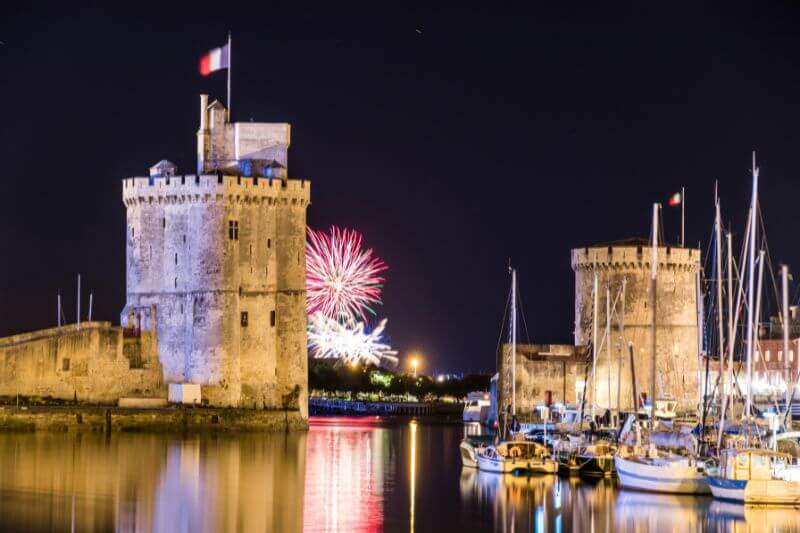 As the largest region in the country, Nouvelle-Aquitaine has plenty to explore. This region has borders with:
Spain to the south
Loire Valley and Val de Loire on the north.
To the east with Auvergne-Rhône-Alpes,
to the southeast with Occitanie,
to the south with the Pyrenees mountains that separate it from Spain,
and to the west with the Bay of Biscay (Atlantic Ocean).
You can enjoy from the scenic Pyrenees Mountains on the border with Spain to almost the Loire Valley, famous for some of France's best white wines and beautiful beaches on the est. It's a great region!
You could spend your entire road trip driving through the Nouvelle-Aquitaine.
A vast array of cute towns and villages dot the area, perfect for short stops. In addition, you may choose to stop on the coast and visit some of France's most famous coastal towns, such as Biarritz, Royan, and La Rochelle.
And enjoy a glass of red wine in Bordeaux or Saint Emilion, or road tripping the Dordogne – Perigord with charming towns and castles. You choose!
Île-de-France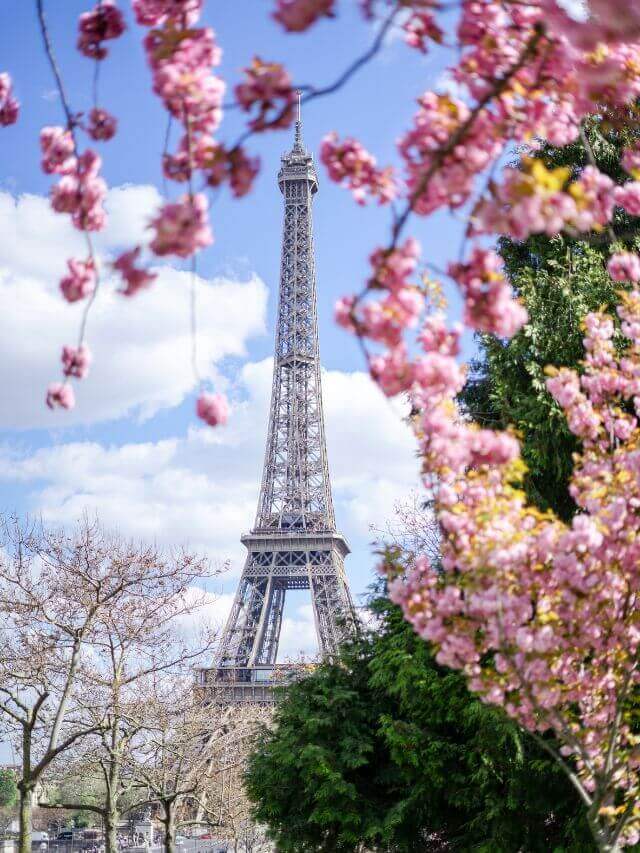 If this is your first time visiting France, you will likely have the desire to stop in Île-de-France, the region where Paris is located. In fact, you will likely fly into the international airport here.
This region has more to offer than just Paris, though the city itself is just as spectacular as its reputation.
You can visit unique sites, including Notre Dame, the Eiffel Tower, the Arc de Triomphe, and other places in the region, such as Versaille or Giverny.
Here you can find some of the best day trips from Paris.
Bourgogne-Franche-Comté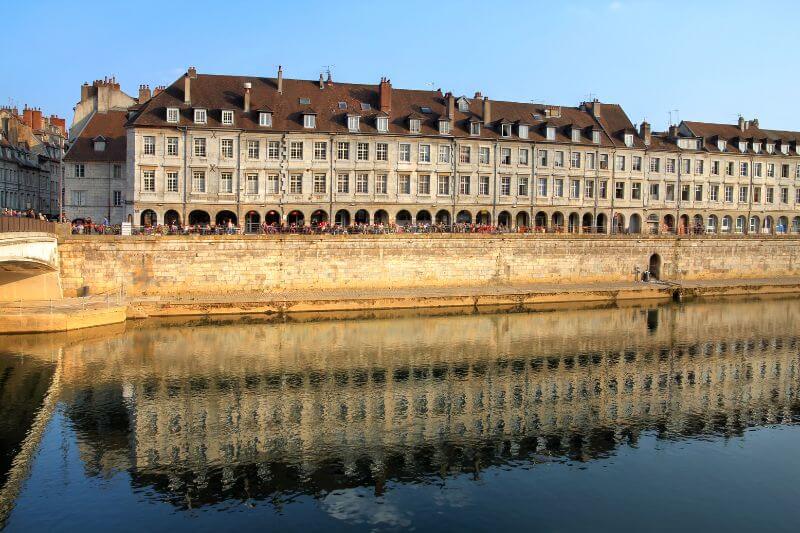 Lovely towns with beautiful architecture, vast vineyards, picturesque countryside, and more await you in this delightful region.
There is so much you can pack into your road trip in Bourgogne-Franche-Comté, including a whole lot of incredible nature and historical villages such as Sens, Auxerre, and Besancon.
Centre-Val de Loire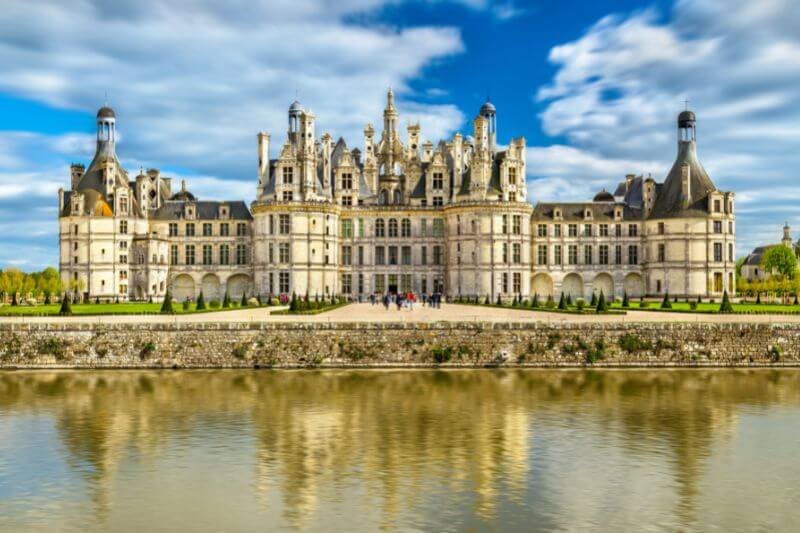 South of Île-de-France is Centre-Val de Loire, which is composed almost entirely of vineyards and beautiful castles.
If you are looking for some incredible French countryside on your way out of the city, this is a great direction to head.
There are also many stunning small towns to stop in, including Tours and Orleans. Hit up Chartres with its famous vitraux and Chambord or Chenonceau Castle for some views of large, historical castles and chateaux.
Provence-Alpes-Côte d'Azur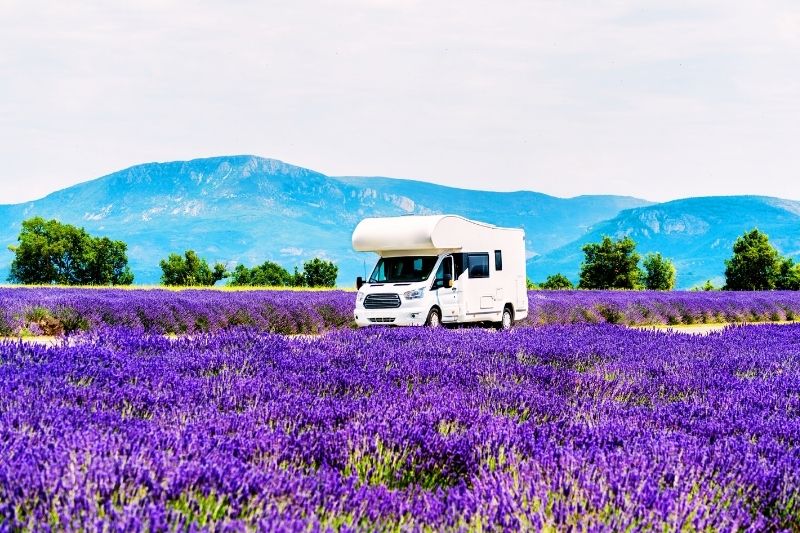 The Provence-Alpes-Côte d'Azur region sits in the southeast part of France and is home to the famous French Riviera. There are innumerable things to do in the area, making it perfect for a road trip.
From the famous coastal cities of
Nice,
and Saint-Tropez,
to the glamorous Marseilles
and Côte d'Azur
There is no shortage of incredible cities to visit. Outside of cities, you have the incredible French Alps, and surreal Provencal landscapes that look like a painting turned into real life.
Pays de la Loire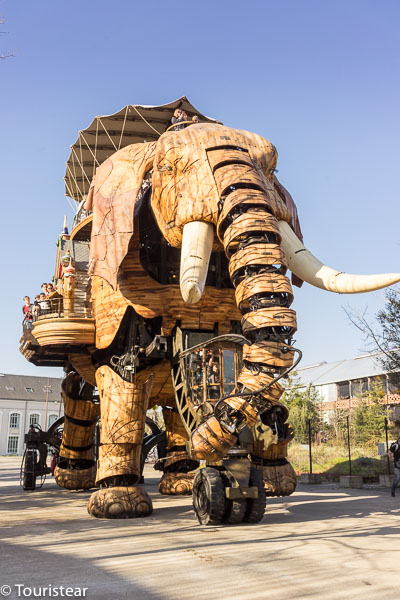 Its capital and the most populous city is Nantes. It is located in the west of the country:
bordering Normandy to the north,
the Centre-Val de Loire to the east,
Nouvelle Aquitaine to the southeast,
the Atlantic Ocean to the west,
and Brittany to the northwest.
Pays de la Loire is full of lush green gardens, charming seaside villages, impressive Renaissance-style chateaux, and lots of history.
You'll see a bit of everything in this region, from France's spectacular coast to the beautiful inland farmland.
One of the most popular places to visit in Loire Valley are wineries, amazing castles, charming towns, and more.
Bretagne – Brittany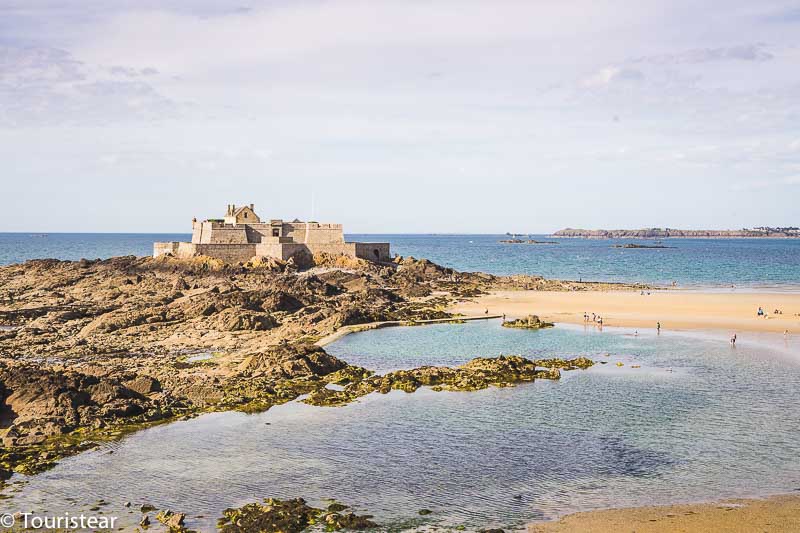 Its capital and the most populous city is Rennes. It is located in the far west of the country,
bordered to the north by the English Channel,
to the northeast by Normandy,
to the southeast by Pays de la Loire, to the south Atlantic Ocean
and to the west by the Celtic Sea (Atlantic Ocean).
In this region you can find beautiful towns, Roman villages like Vannes or Rennes, prehistoric places like Carnac, historic cities like Saint-Malo (picture), and much much more.
Occitanie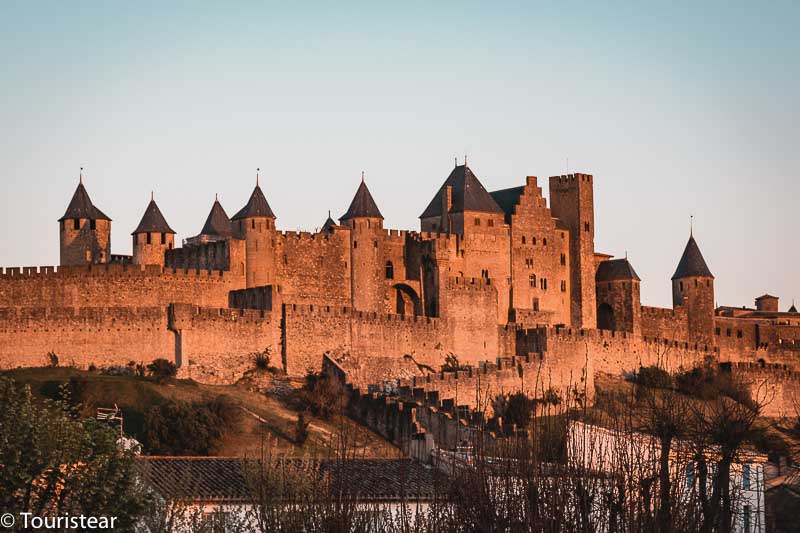 The most important city in this region is Toulouse. It is located in the south of the country,
bordering with Auvergne-Rhône-Alpes to the north
to the northeast with Provence-Alpes-Côte d'Azur,
to the east with the Gulf of León (Mediterranean Sea),
to the south with Andorra and the Pyrenees mountains that separate it from Spain,
and to the west with New Aquitaine.
It was created by the territorial reform of 2014 merging Languedoc-Roussillon and Midi-Pyrénées.
Hauts-de-France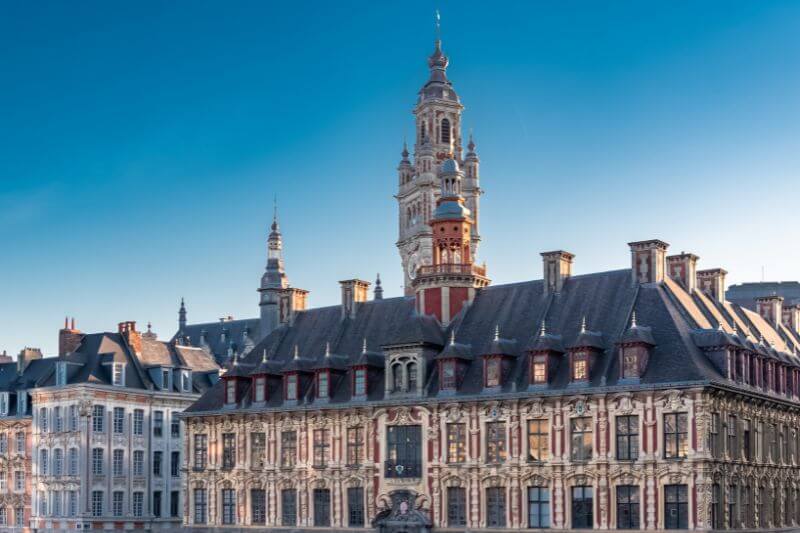 Hauts-de-France (/o də fʁɑ̃s/ is an administrative region in northern France, created by the territorial reform of 2014. Result of the merger of Nord-Pas-de-Calais and Picardie (themselves created in 1972).
The region borders Île-de-France to the south, Normandy to the west, and Grand Est to the east.
In addition, it borders Belgium on its entire north-eastern part and is bordered by the English Channel and the North Sea, to the west and to the north.
Some places you want to visit in this region are:
Lille
Dunkirk
Amiens
Somme and more.
How Long Are You Traveling?
Before you finalize your drive, it is critical to consider how much time you have.
If it is a weekend trip, you may choose to only include one region or two if you're at the border. If you have multiple weeks, you may drive across the entire country.
It really all depends on your personal preferences. Some people prefer a slow road trip with many stops. Others don't mind long stretches of road as they hit up all their preferred sites.
How Much Time Do You Want to Drive?
Everyone has a different amount of time they are comfortable with driving. For example, you may prefer only a few hours of driving each morning, then enjoying your destination the rest of the day.
Or you may decide to spend an entire day driving and a whole day checking out one single location.
The dynamics of your road trip are up to you. It also largely depends on what you want to see and where you want to go while you're in France.
Check the Roads, Tolls, and Time Between Places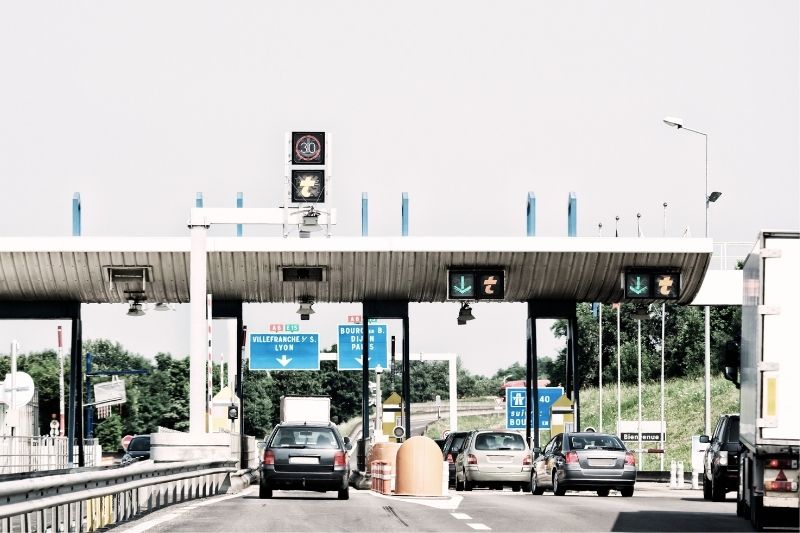 Next, you should use the maps app on your phone or computer to check how long the drive is between certain places you want to visit. Some places may look a lot closer than the actual drive due to terrain, traffic, and other factors.
Determining the actual driving time will help you narrow down your day-to-day itinerary and figure out exactly how much driving you will have to do.
You may switch up destinations a bit if the drive is too long on certain days and add more stops. This is your chance to finalize your route and pinpoint your main stops along the way.
*Recommended: How to Drive in France
Plan Your Rest-Stops
You can look into possible rest stops once you have finalized your route and itinerary. Having some time to rest on a road trip is super important for keeping up morale and giving you the energy you need to enjoy your destinations.
Also, you may find a small town or two that you would like to stop and see on your drive!
There are so many cool places that aren't super popular tourist destinations but make for amazing places to stop and grab a bite to eat.
Do You Have to Take the Train or Domestic Flights?
Sometimes taking the train or a domestic flight is better than driving. It can save you a lot of time and occasionally even money.
This doesn't mean scrapping the entire road trip; you can do a combination of driving and other transportation methods. For example, you may decide to take a quick day trip from Paris to a nearby city.
If you aren't going to drive in that direction on your road trip, a quick train ride will get you there quickly and easily. Then, you can take the train back and continue on the road trip.
Planning and Booking Your Activities
The next step to preparing for your road trip is booking your activities. Since you already planned the road trip around bigger attractions and destinations you want to see, you will already have an idea of what you want to do.
It is time to book anything that needs to be reserved ahead of time, such as skip-the-line museum tickets and wine tastings.
You can also check out fun activities in places along the way or additional stops you can make.
Be careful not to plan too much. Sometimes it is better to have less structure around your itinerary in case you want to stay longer in one location.
It can be helpful to have a list of potential activities in the event you have some extra time.
Decide How Long You Will Stay at Each Place
If you have a lot of time, you may choose to spend more than one day in a certain location. It depends on how much there is to see in each location and the activities you want to do. Other locations may be short one-day or half-day stops.
When calculating how long you will stay somewhere, it is important to look into how much time your activities will take. While some activities only take a couple of hours, others may take an entire day.
It is best to overestimate the amount of time you will need. Things quite commonly take longer than we expect. This way, you will be prepared in the event you need to stay longer in one place.
Even if you overestimate the amount of time you need, it is always a good thing to have a bit to spare.
Leave Time to Improvise and for the Unexpected
No matter how much you plan and prepare, your road trip will never be exactly what you see in your head. There will be additional obstacles and opportunities that you could have never foreseen.
This is why it is critical to leave some time for any additional experiences or challenges you may encounter.
You will be able to remain stress-free as you continue on your road trip and enjoy all the unexpected things that come your way.
Also, sometimes it is better than any tour to just explore on your own. You are in a new place you have never been before. Exploring the area with no expectations or things to do will always lead you to something interesting.
Plan Your Side Trips
There will be times when you will want to take a day trip to a nearby destination instead of heading that way on your road trip. You may choose to take public transportation instead.
Plan for these additional side trips so that you can accurately calculate the time you will need to include them in your itinerary.
Are You Road Tripping by Car or Motorhome?
Your road trip changes completely depending if you are using a car or motorhome. If you use a motorhome, you will need to figure out places where you can park for the night.
French highway codes allow motorhomes to park where cars park on roads and in public parking spaces.
This means it is legal to park on the side of the road. However, private lots may be subject to restrictions that you will have to watch out for.
If you are driving a car, you face a different type of preparation; figuring out where to stay.
Planning Where You'll Stay in Advance
We highly recommend you plan where you will stay in advance. If you don't, you will be using your precious vacation time to search for nearby hotels that have space for the night.
Though day-of booking allows you to be more flexible, we don't think it is worth the inconvenience of trying to find a place to stay at the last minute.
Use your road trip itinerary to determine which towns and cities you will be stopping at for the night.
Then you can search for hotels in the area that fit your budget. Be sure to check whether the hotel also has available parking. Otherwise, you may have to pay more for parking in other lots.
France has various types of accommodation options for all budgets, including luxury hotels, boutique hotels, hostels, bed and breakfasts, Airbnbs, and more.
Plan Your Meals
Your meal plan will change depending on your budget and where you stay. Some accommodation options have food available, while others do not.
You may choose to eat out at restaurants for most of your meals. However, if you want to save money, you can buy your food at the grocery store and put meals together yourself.
If you choose to buy groceries, you may also want to invest in a cooler to store your food. Otherwise, you will have to stay with dry goods, which can get old after a while.
Plan What You Need to Pack
Preparation for a road trip includes figuring out everything you need to pack. We recommend checking the weather conditions in all destinations so that you know what clothes will be most comfortable.
Since you will be spending a lot of time sitting in a car, it is good to bring enough comfortable clothing. Comfortable shoes are also important for walking and exploring each new destination.
Use a Road Trip Planner
It can be tough to remember all the details of your road trip across France. Using a road trip planner will help you stay organized as you plan your itinerary and activities.
You can put all your important information on this printable road trip planner, giving you easy access to everything you need to know.
Conclusion
France is an immense and diverse country filled with a vast array of culture, history, and beauty. Where you choose to stop on your road trip will be unique to your own personal interests.
Have fun planning and preparing for this exciting adventure, and remember never to over-plan or over-book.
Leave some time and space for improvisation so you can enjoy any unexpected opportunities that come your way.
Plan Your Trip to France