Best Things to Do in Paris in November
As the autumn leaves gracefully descend, Paris transforms into a city of nuanced beauty and cultural richness. November offers a unique window into the soul of the French capital, a time when the streets take on a certain tranquil elegance.
For those planning a visit during this month, understanding the weather and key public holidays can greatly enhance your experience.
Keep reading and take notes about what to do in Paris in the month of November. Here, you'll find essential tips, top attractions, and a deeper understanding of what this captivating month has to offer.
The Weather in Paris in November
In November, Paris experiences the transition from autumn to winter. The weather tends to be cool and often damp.
Average temperatures: Average high temperatures hover around 11°C (51°F), while lows can drop to about 5°C (41°F) in the evenings.
Rainfall is relatively high, with approximately 15 days of precipitation throughout the month.
Packing layers, including sweaters, scarves, and a reliable, water-resistant jacket like a trench coat, is advisable.
Additionally, having an umbrella and waterproof footwear can be beneficial for dealing with occasional showers.
Despite the cooler and wetter conditions, November in Paris has its own unique charm, with fewer crowds and opportunities to enjoy the city's indoor attractions, cozy cafes, and seasonal markets.
Printable
Outfit Planner
EXTRA TIP: plan what you will wear in advance so you take everything you need and do not have to make extra expenses at the destination. You can download the PDF here; the price is up to you!
Sunlight, What Time is Sunset in Paris in November
In Paris, France, the sunset time in November typically ranges from around 5:30 PM to 6:00 PM local time, gradually getting earlier at the end of the month.
Keep in mind that this is an approximate range, and the actual sunset time may vary slightly depending on your specific location within the city and the date within the month. It's always a good idea to check a local weather or time app for precise sunset times during your visit.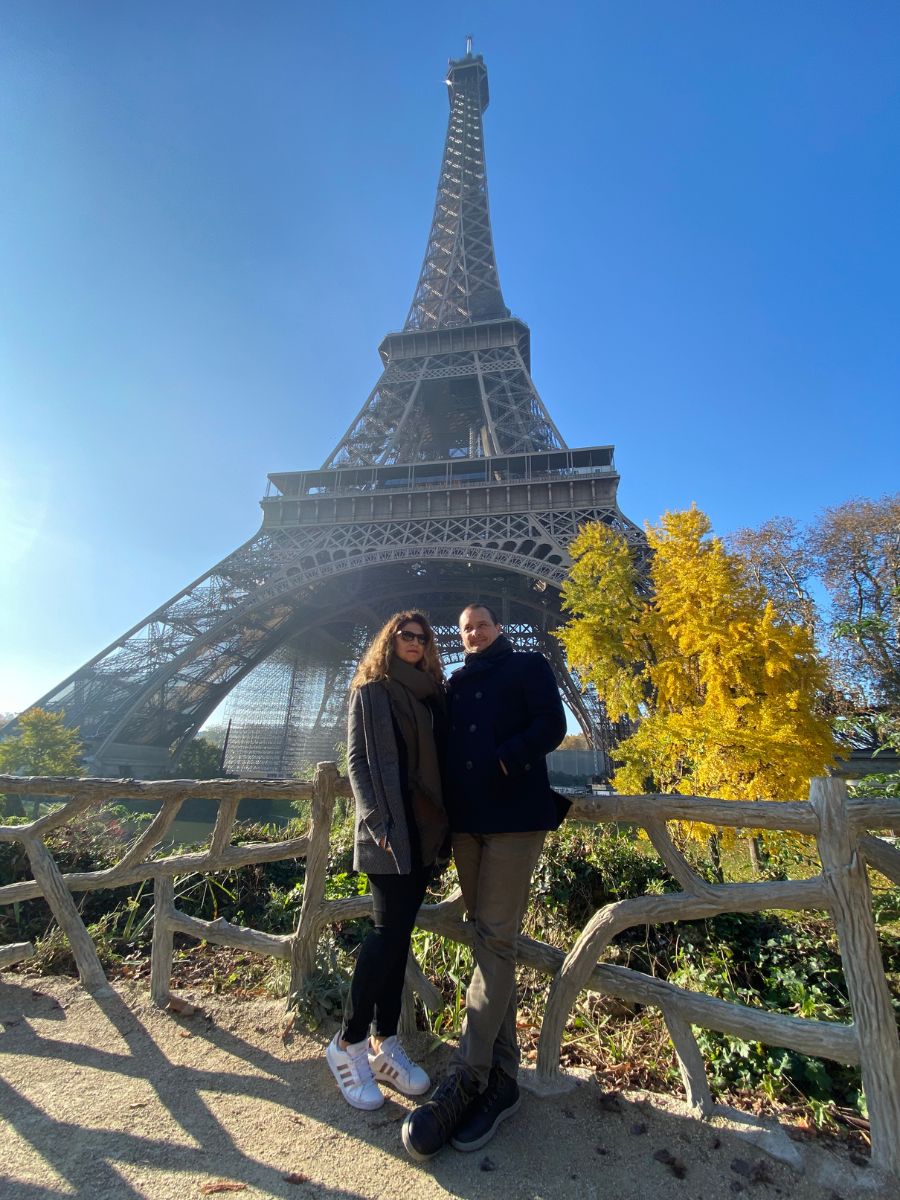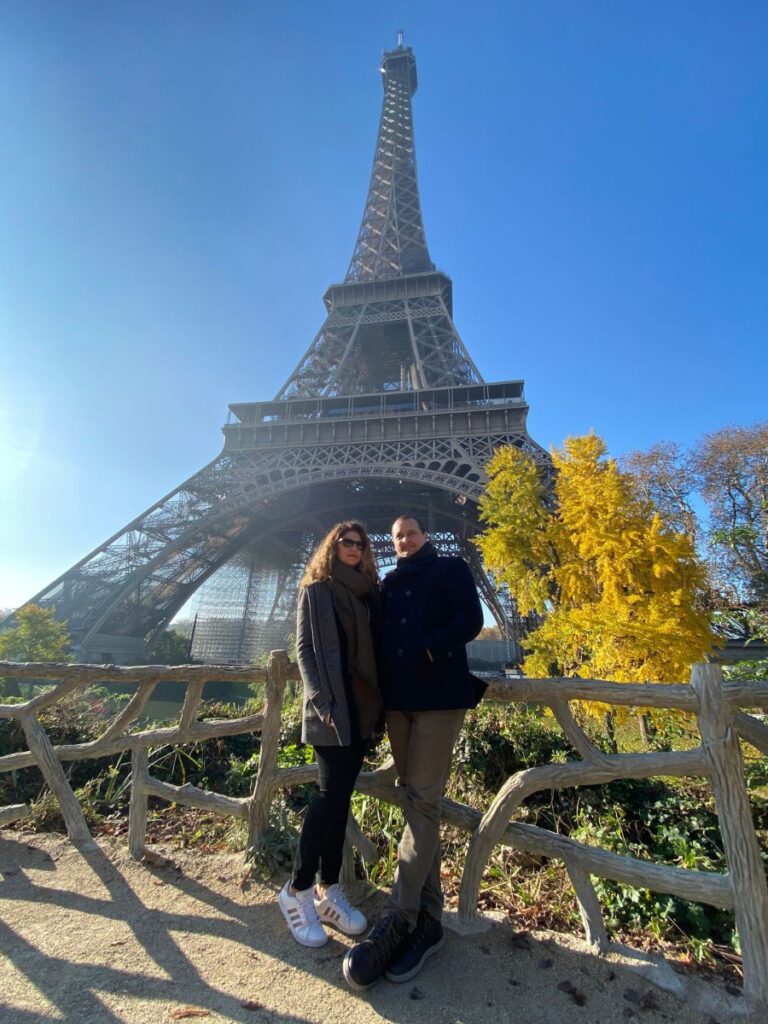 Best Things to Do in Paris in November
I love Paris; it's the perfect place you can visit whenever you like. But November is the time of year when autumn is really present, winter is coming, you can see Christmas Decorations, and it's the perfect time to visit museums and galleries.
You can visit the Louvre Museum or Musée d'Orsay on rainy days with chilly weather. Walk around Tuileries Garden and Luxembourg Gardens on sunny days. I hope you have a good time in Paris and enjoy this city's best places.
Explore the Paris Autumn Festival (Festival de l'Automne)
Take a personal journey into art this November by exploring the Paris Autumn Festival (Festival de l'Automne). Michel Guy, a creative genius, started this festival in 1972 from September to December, and I want to share why November is a great time to enjoy it.
Imagine walking through Paris, all cozy in your warm sweater, as the leaves on the trees turn into bright reds, oranges, and yellows. It's a time when art and the city come alive, creating memories you won't forget against the backdrop of autumn's beauty.
In November, the festival is at its best, offering lots of different types of art. You can watch cool plays, amazing dances, and great concerts at renowned venues such as Théâtre de la Ville, Théâtre du Châtelet, Théâtre de la Bastille, Philharmonie de Paris, Salle Pleyel, and Maison de la Danse.
So, if you're wondering what to do in Paris in November and you want to connect with art and enjoy the beauty of fall, join the Paris Autumn Festival.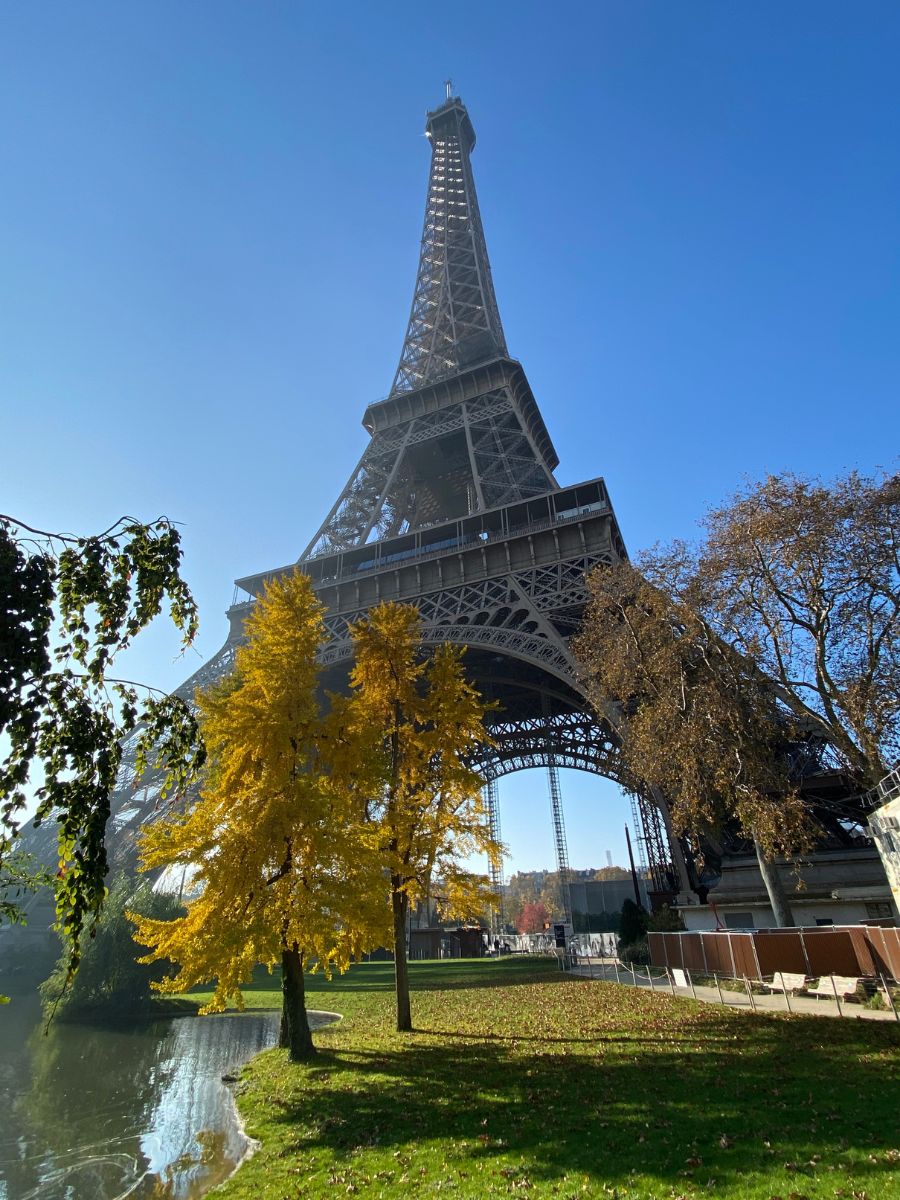 Observe La Toussaint
In early November, Paris marks a special day called La Toussaint, a time when we remember and show respect for those who have passed away. La Toussaint, or All Saints' Day, is observed on November 1st each year, and it holds a special meaning in Paris.
When you visit Paris in early November, you'll notice that many people visit historic cemeteries like Saint Vincent Cemetery in Montmartre, Cimetière du Calvaire, Montparnasse Cemetery, and the famous Père Lachaise Cemetery.
These places are the final resting spots for famous people like Édith Piaf, Oscar Wilde, and Jim Morrison. The graves and buildings are often decorated with special items, showing love and respect for these important figures.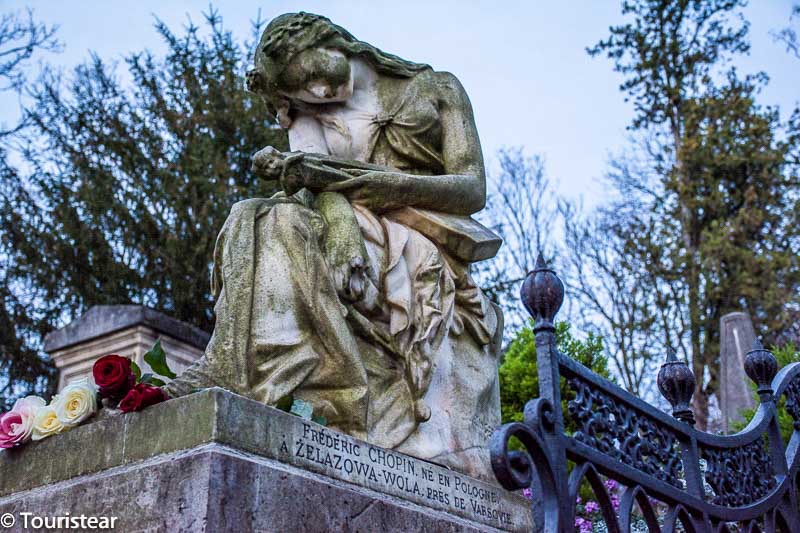 Participate in the Armistice Day Ceremony in Paris
November in Paris is a time to remember the end of World War I. Here, in France, we have a National Holiday on November 11th to remember it.
Armistice Day, known as "Jour de l'Armistice" in French, is a significant event commemorating the end of World War I. Paris holds a poignant Armistice Day ceremony at the Arc de Triomphe, a monument that stands as a symbol of French resilience and remembrance.
The ceremony typically begins in the morning, with various dignitaries, including the President of France, laying wreaths at the Tomb of the Unknown Soldier beneath the Arc de Triomphe. This tomb represents the unidentified soldiers who lost their lives during the war.
Military personnel, veterans, and civilians also pay their respects, creating a solemn and respectful atmosphere.
The ceremony is accompanied by the somber strains of bugle calls, and a minute of silence is observed at 11:00 AM to honor the moment when the armistice took effect in 1918. The French national anthem, "La Marseillaise," is often sung, evoking a powerful sense of national unity and pride.
Visitors are welcome to attend this ceremony, but it's important to be aware of the solemnity of the occasion. Dress respectfully and arrive early to secure a good viewing spot. Additionally, note that security measures may be in place due to the event's importance.
The ceremony ends with a special moment. They light the eternal flame near a special tomb to remember soldiers who couldn't be identified. It's a way to say thank you to them.
Taking part in the Armistice Day Ceremony is a special thing to do. It's a time to think about peace and remember the people who fought for it.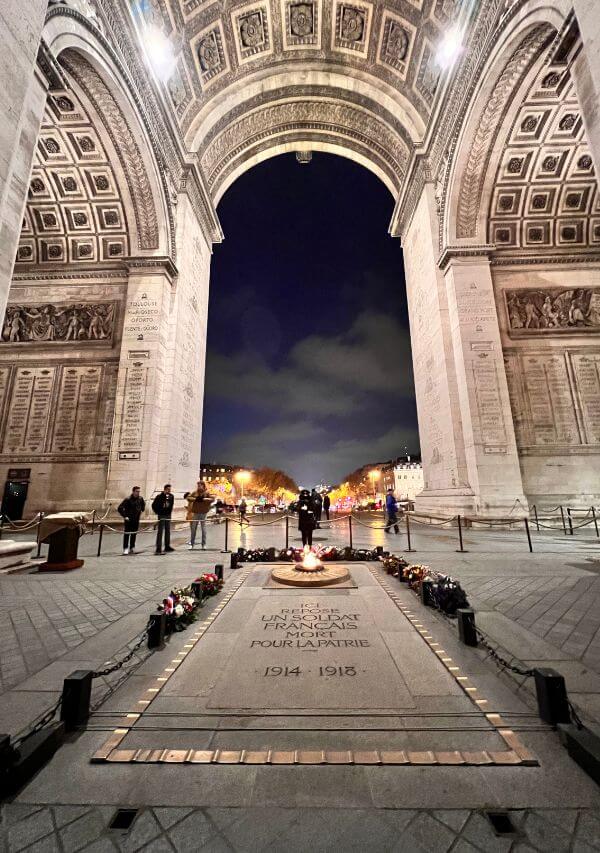 Celebrate Beaujolais Nouveau
When you're looking for things to do in Paris in November, the city invites you to join a special tradition that wine lovers really enjoy – celebrating Beaujolais Nouveau.
This event turns Paris into a place filled with wine, culture, and friendly gatherings. Let me tell you more about this famous Parisian tradition.
This tradition started a long time ago, in the 19th century. But it wasn't until the middle of the 20th century that a famous wine seller named Georges Duboeuf made it popular all over the world.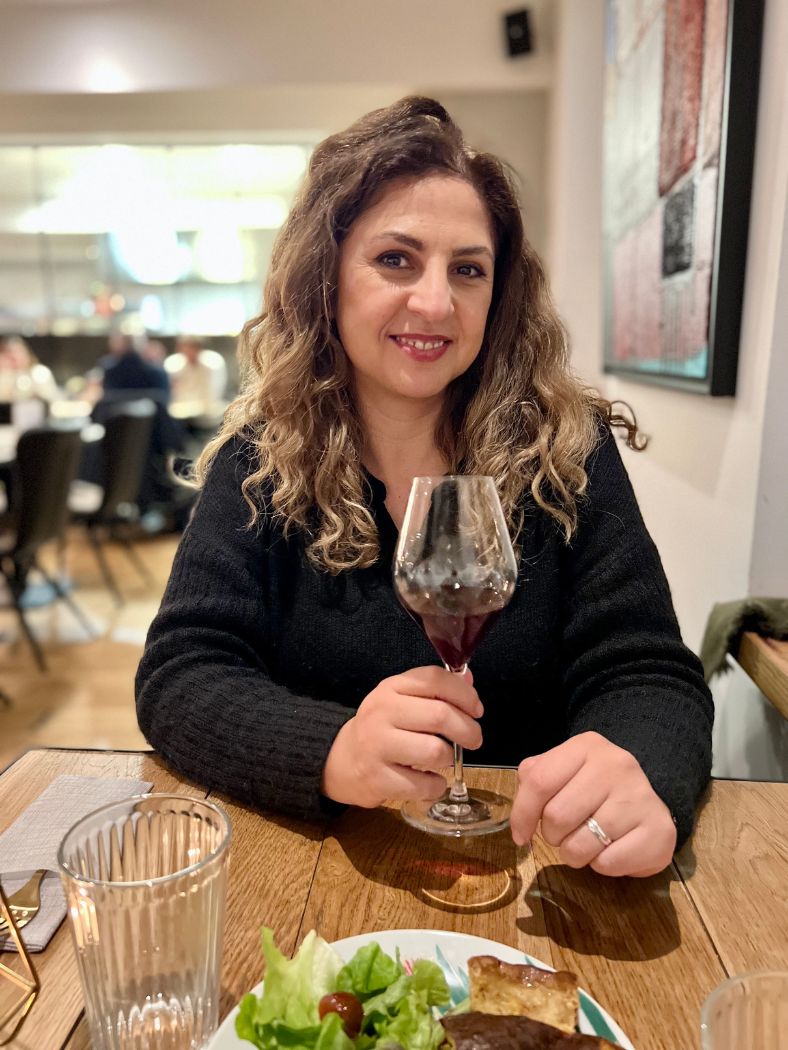 As November's third Thursday gets closer, the city gets ready for this occasion. Here's what you can do:
Try the Wine: Lots of bars and restaurants in Paris will have the new Beaujolais Nouveau wine. It's known for its fruity taste, and you can enjoy its unique flavors.
Special Food: Parisian restaurants make special menus that go perfectly with the wine. You can try some really delicious French food.
Street Parties: In some neighborhoods like Montmartre and the Marais, the streets become like big parties. You'll hear music, see people dancing, and meet friendly folks.
Art Shows: Some places have art exhibitions that show off the beautiful labels on the Beaujolais Nouveau bottles. They're like colorful pieces of art.
Local Fun: Some neighborhoods have their own special customs for Beaujolais Nouveau. In some areas, they even deliver the wine on bicycles.
It's a chance to try great wine, experience French culture, and have a memorable time in the heart of the city. Join in the celebration, and let's raise a glass to the autumn harvest the Parisian way!
Indulge at the Salon du Chocolat
If you love chocolates, Salon du Chocolat is one of the best events that you can join in Paris in early November. Chocolate enthusiasts can watch chocolatiers like Jean-Paul Hévin and Patrick Roger form impressive chocolate creations!
Another event to join during the Salon du Chocolat is the Chocolate Fashion Show. Yes, dresses and more creative fashion items are made of chocolate!
The celebration starts in Paris in late October and ends in early November. With the efforts of Sylvie Douce and François Jeantet in 1994, locals and visitors can now enjoy the beauty and chocolate aroma around Paris!
Besides being a bystander, there are several chocolate making workshops that you can join! Practice creating truffles or learn easy chocolate decorations in Le Musée du Chocolat Choco-Story from a chocolatier.
If you love food tours like me, experience pure chocolate bliss with chocolate tastings at the Chocolate Museum Paris or a tour with a mix of pastries and chocolate!
Tip: Before booking a chocolate-tasting tour, make sure to check the allergy warnings. Some may not be suitable for people with nut and gluten allergies.
Embark on a Food Tour in Paris
Your time in Paris is never complete without a food tour in Paris. Although many have said that dining out can be expensive, there are ways to eat on a budget in Paris!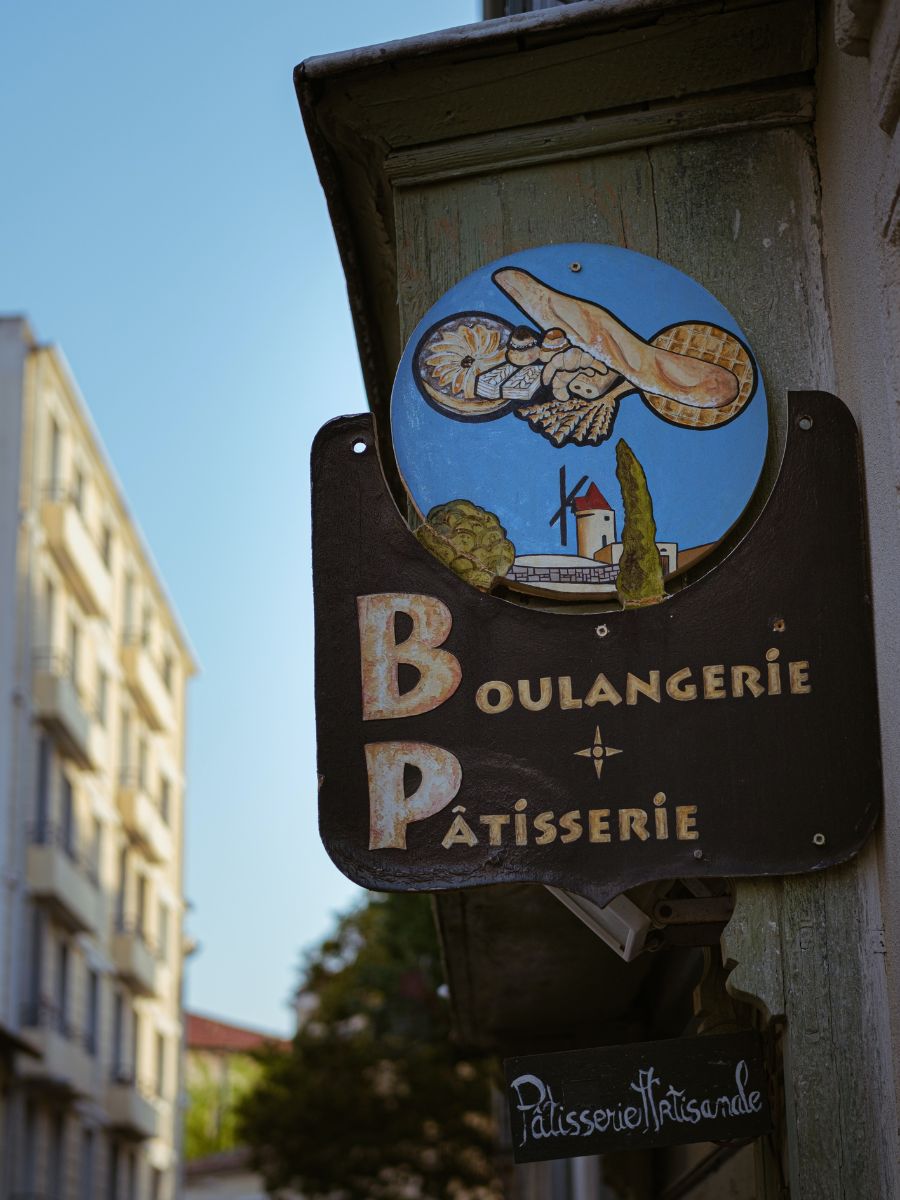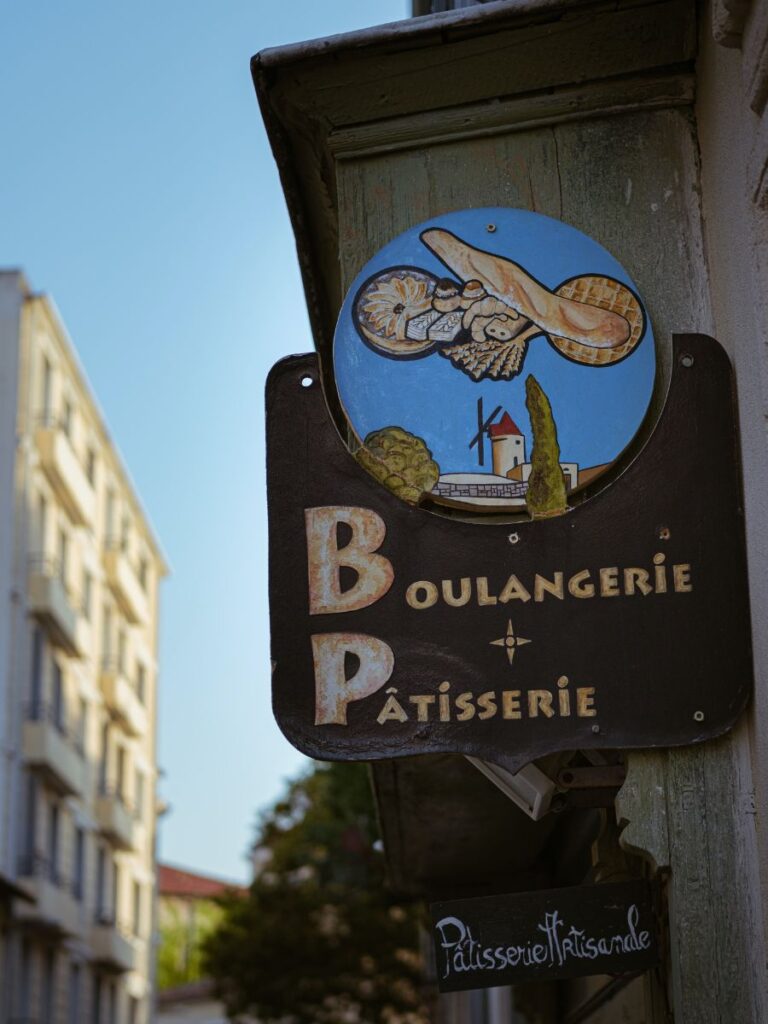 One of the ways is to go on a food tour in Paris! Meet locals who will recommend restaurants or go to places like Saint Germain-des-Prés and Le Marais for French food and wine.
But why visit Paris in November? Parisian cafes serve you the best warm and filling dishes perfect for the cold weather, such as the coq au vin and other stews.
Have a Magical Day at Disneyland Paris in November
In November, Disneyland Paris turns into a magical place, and I'm excited to tell you why this month is a great time to go.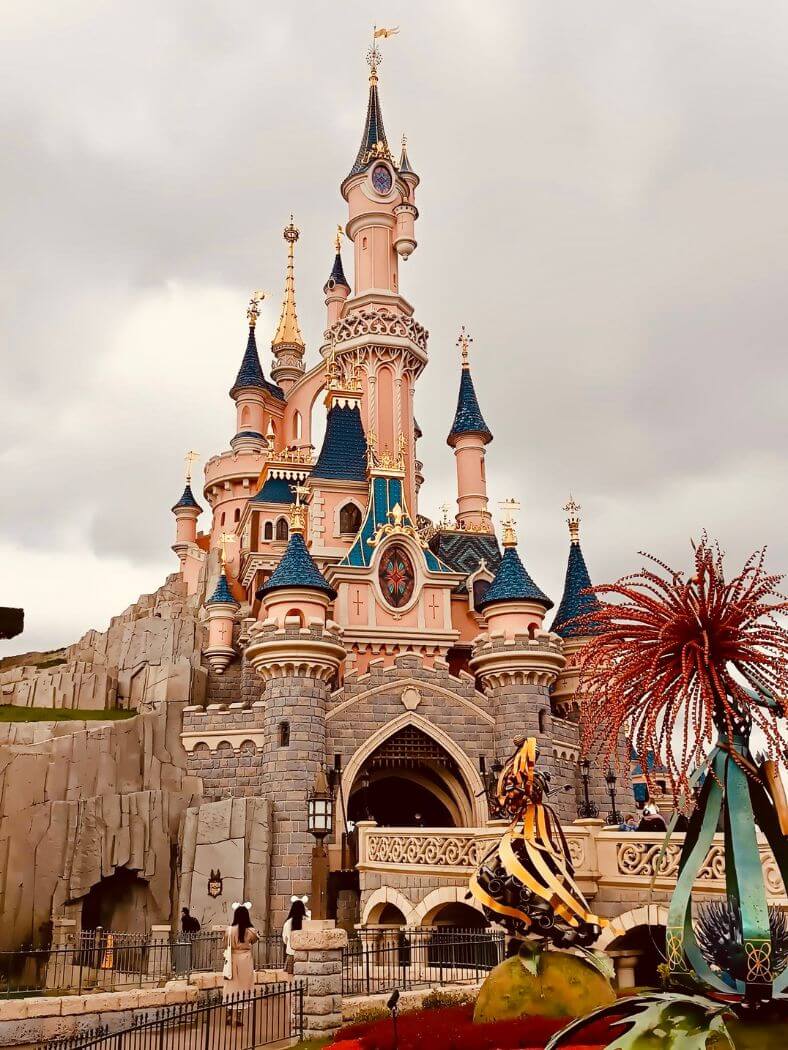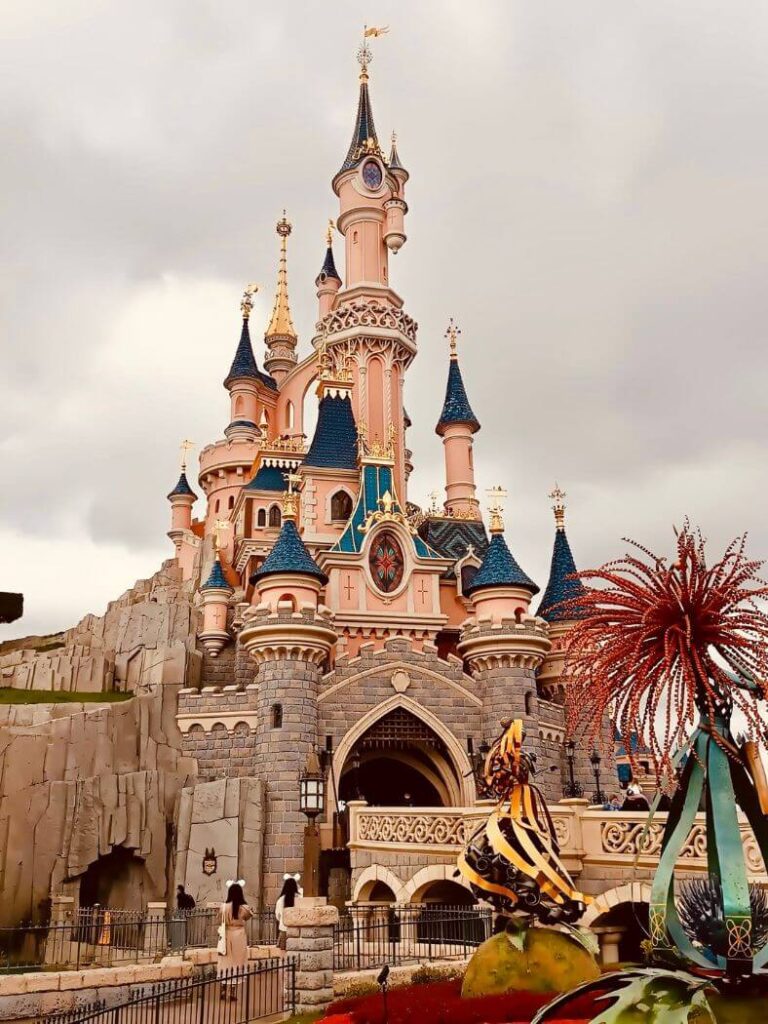 It's a fun place to visit all year. But November is special. The park gets dressed up for Christmas early in the month, and you might see your favorite Disney characters in their enchanting winter outfits.
The best part is Disney's Enchanted Christmas, which usually starts in the middle of November. Imagine a giant Christmas tree lighting up – it's like a magical moment.
November is a quieter time to visit. You won't have to wait long in lines for rides, so you'll have more time to enjoy the park when you buy your Disneyland pass online!
When visiting Paris in late November, wear a good base layer inside your winter coat. Keep yourself warm while on the Disneyland rides or just walking around the park in the cool November air.
Get in the Holiday Spirit with Christmas Markets Opening
In November, Paris gets ready for Christmas with its cozy and charming Christmas markets. People have loved these markets for a very long time.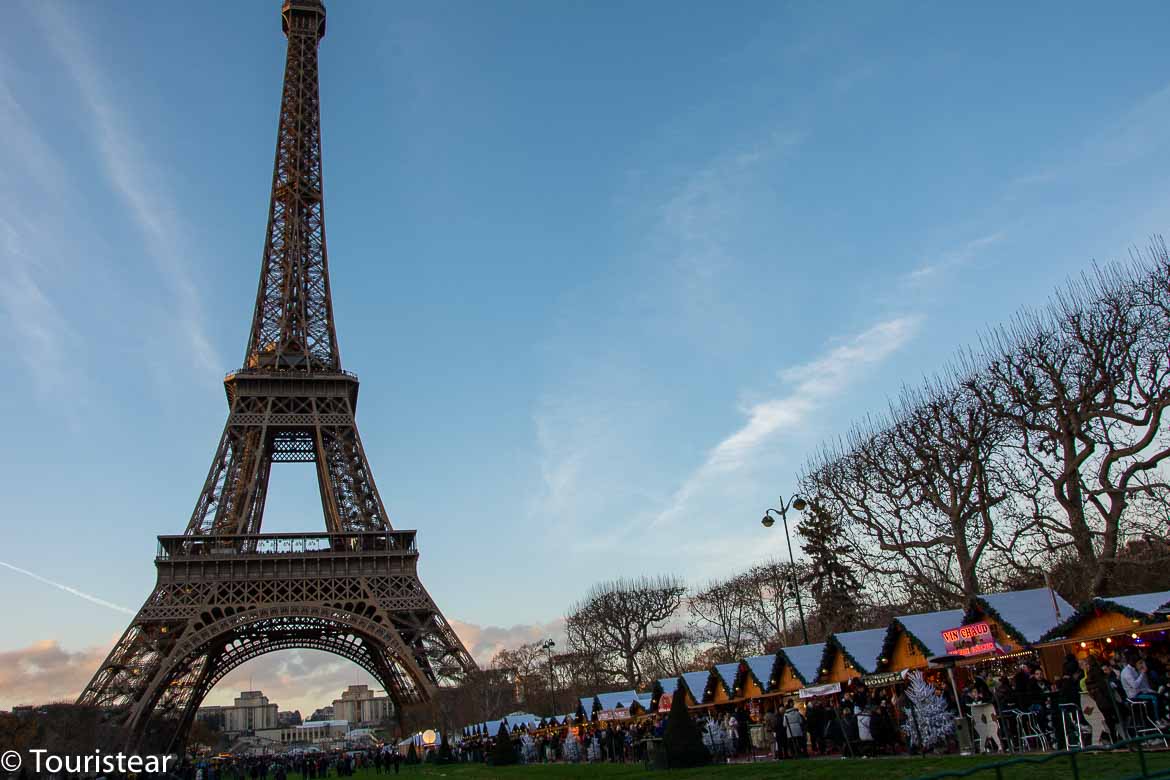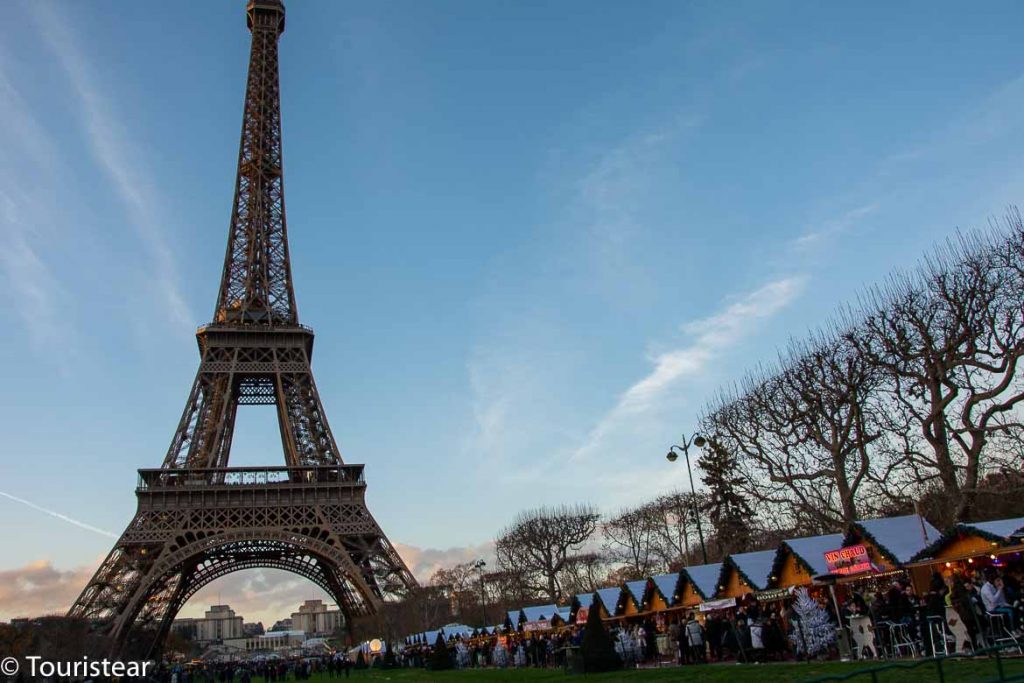 These markets usually start in late November and go on until December. One of the most famous ones is called the Marché de Noël des Champs-Élysées. You can walk along the big street, Champs-Élysées, filled with pretty lights and little shops selling holiday things.
A nice way to stay warm while you explore the markets is by sipping on Vin Chaud, which is hot mulled wine. It's warm and smells good, perfect for enjoying while you shop for special gifts and handcrafted items.
You can also enjoy yummy treats like roasted chestnuts and tasty crepes. The air is filled with delicious smells. And you can find fancy chocolates, French desserts, and pretty holiday decorations.
When you walk around the market, you'll see beautifully made ornaments, scarves, and unique gifts. It's a great place to find something special for the people you care about.
Explore Museum and Temporary Exhibitions
November in Paris is a great time to explore museums and special art exhibitions. Here's why it's a good idea: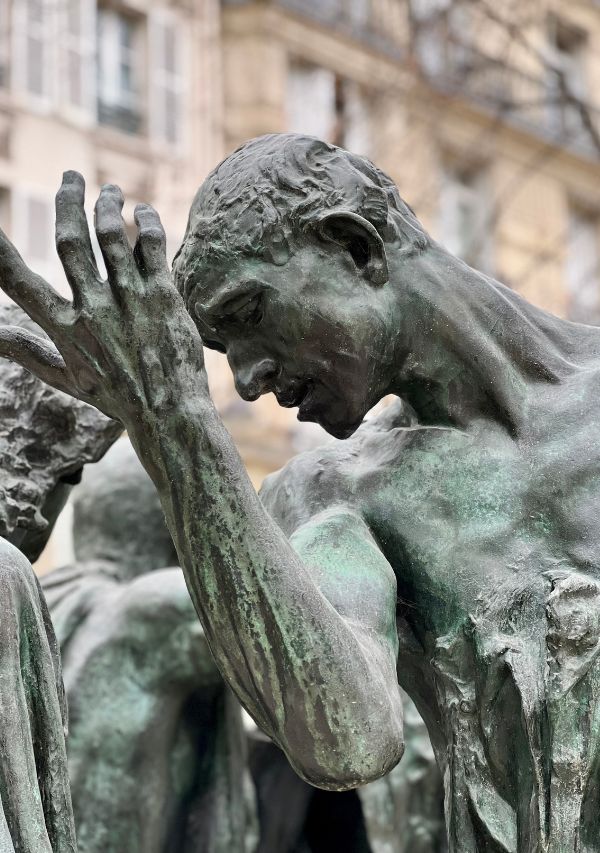 Famous Paris art museums like the Louvre are open all year, but November is nice because there are fewer people. This means you can see famous paintings, like the Mona Lisa, without too much crowd.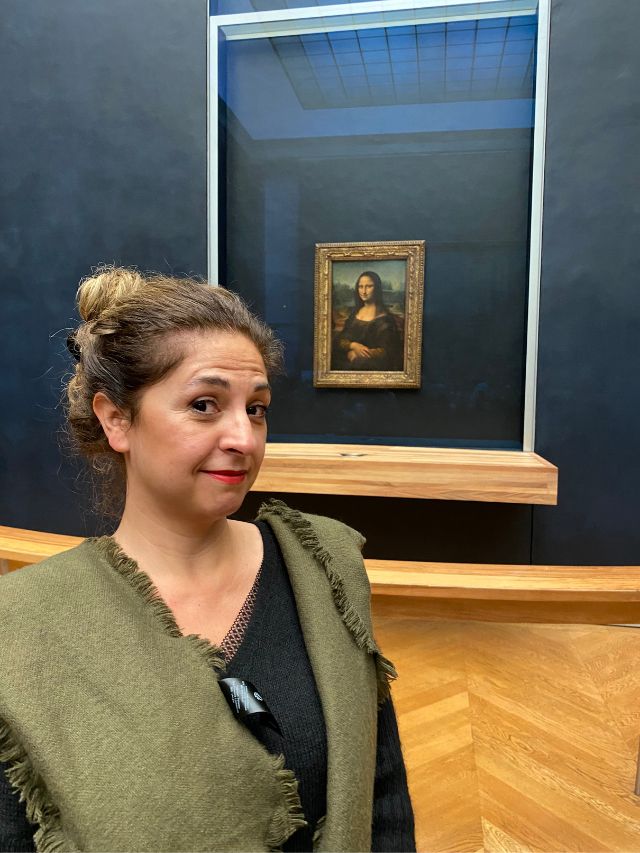 Paris also has many special art shows in November. Think of them as special events where you can see paintings by famous artists like Monet and Renoir. Experts choose which paintings to show, making it even more interesting.
Going to museums in November is like taking a personal adventure. You can look at art, learn about history, and see new things without lots of people around.
Admire Fall Foliage at Butte Bergeyre and Buttes Chaumont
Butte Bergeyre is in the 19th arrondissement of Paris. It got its name from the Bergeyre family who owned it a long time ago. Adolphe Alphand designed it in the 19th century.
It's like a hidden gem. When you walk around its twisty streets, you'll see pretty autumn colors. Plus, you can see the Eiffel Tower and Sacré-Cœur Basilica from there. It's like a magical view.
Buttes Chaumont is another beautiful place. Jean-Charles Alphand and Adolphe Alphand made it in 1867. It's like a peaceful spot in the middle of busy Paris.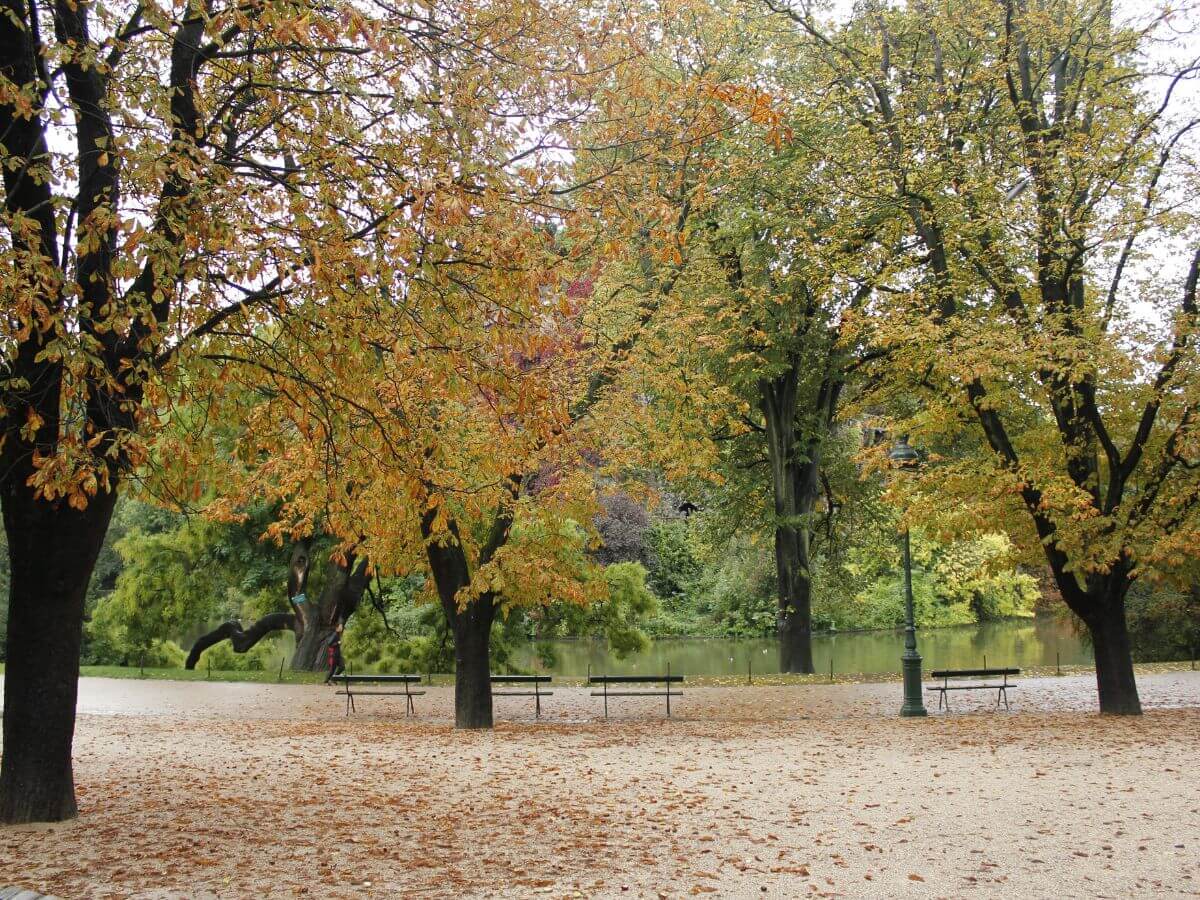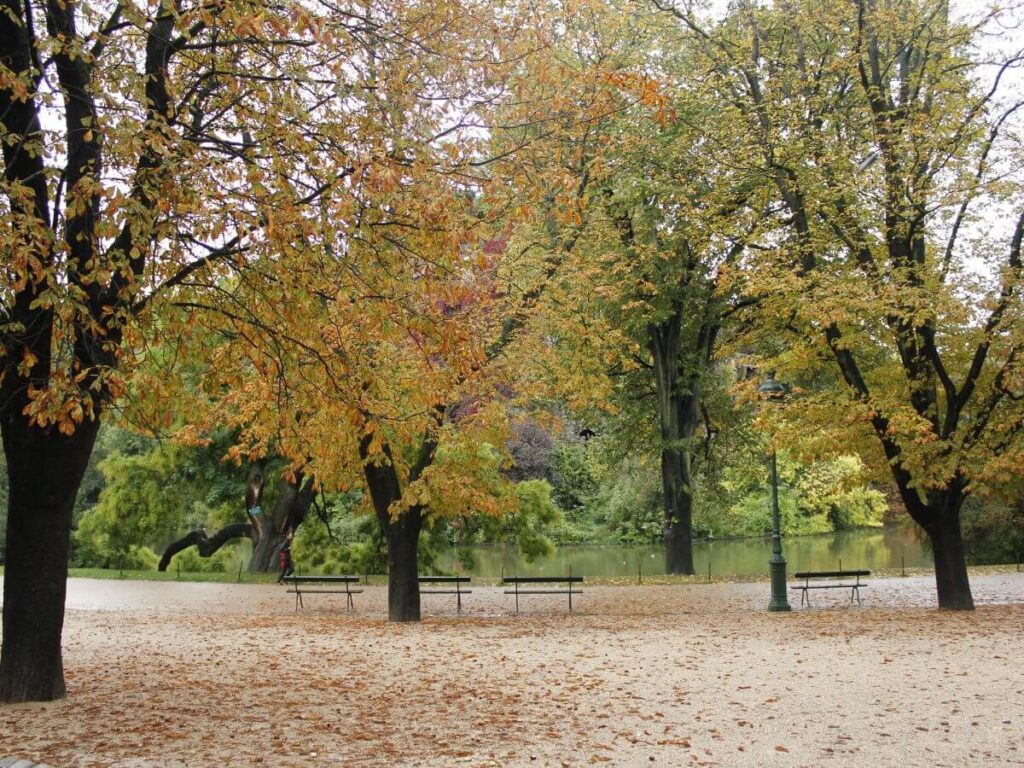 In November, the trees there turn into bright red, yellow, and orange. There's a cool temple called the Temple de la Sibylle on a big rock in the middle of a lake. You can see amazing views from there too.
These places are calm and let you enjoy nature away from the noisy city. You can take pictures, have a quiet picnic, or just enjoy the beauty of the leaves changing color. It's a wonderful thing to do in Paris in November.
Enjoy a Seine River Cruise in November
Taking a cruise on the River Seine in Paris in November is really nice. You get to see famous places like the Eiffel Tower, Notre Dame, and the Louvre from the boat. The leaves on the trees turn pretty colors, making them great for photos.
What's cool is that in November, Paris starts getting ready for the holidays. You'll see lights on the streets and bridges, which makes the cruise even more special.
The weather in November is not too cold, so it's comfortable to be on the boat. You can choose to go during the day or take the night Seine cruise, each with its own special feeling.
Whether you like history, taking pictures, or just want a romantic time, a Seine River Cruise in November is a good idea. It lets you relax, see beautiful things, and enjoy Paris from the water.
Attend Opera, Ballet, and Music Shows in Paris in November
November in Paris is a special time for shows and performances. Here's why it's a great month to watch opera, cabaret, ballet, and music.
In November, Paris offers a range of captivating operas to enjoy, including classics like Verdi's "La Traviata" at Opéra Bastille and Puccini's "La Bohème" at Opéra Garnier. Get entry tickets here.
The places where they happen, like Opéra Garnier and Opéra Bastille, are not too crowded, so you can get better seats. Plus, the weather is nice – not too hot or too cold.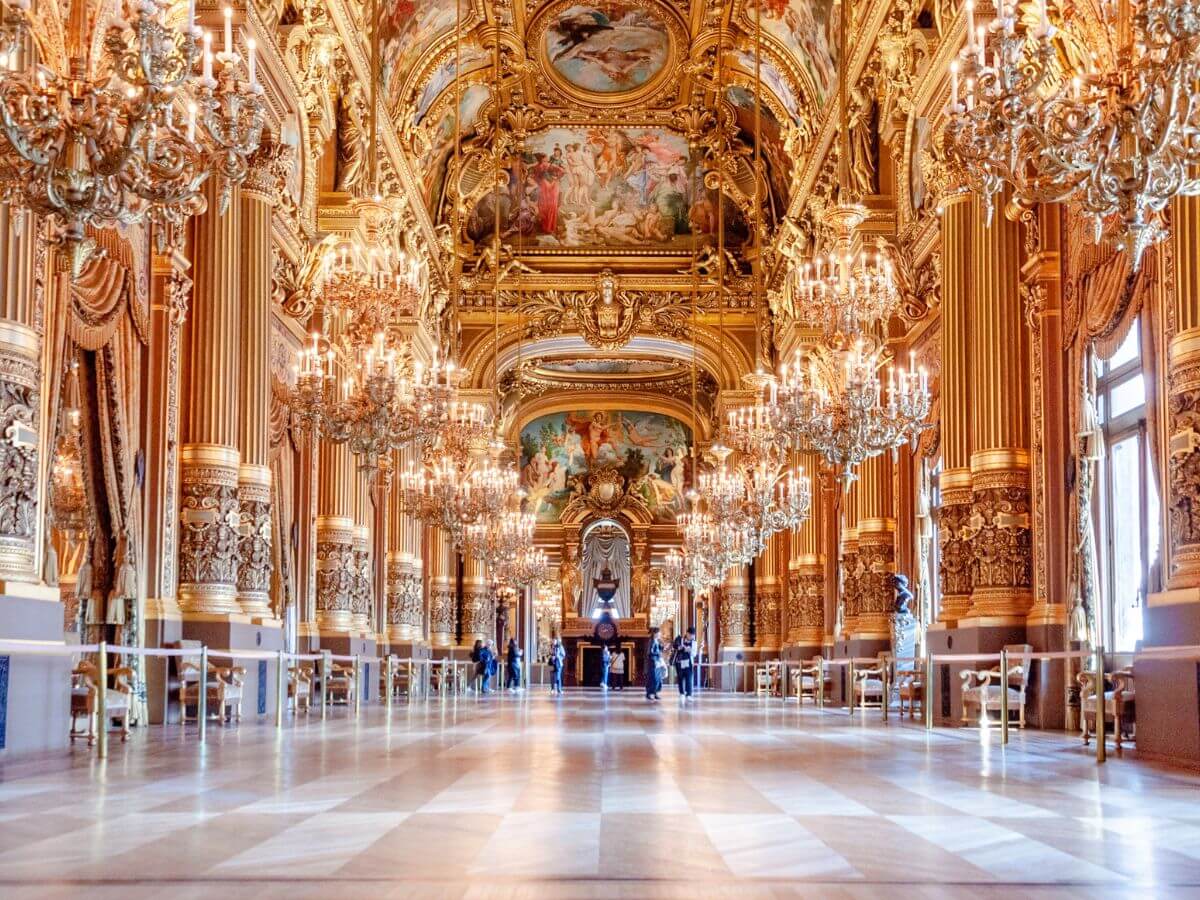 The famous Cabarets in Paris, like Moulin Rouge and Lido, do special holiday-themed shows in November. It makes the experience even more exciting.
The Paris Opera Ballet does amazing performances. In November, they do both classical and new dances in a really pretty place called Palais Garnier.
There's also lots of music in November. You can find concerts with different kinds of music all over Paris.
Witness the Festival of Lights at Jardin des Plantes
This event, started by Charles Fabre in the 17th century, is very special. In November, when the days are getting shorter, the garden turns into a place filled with beautiful lights.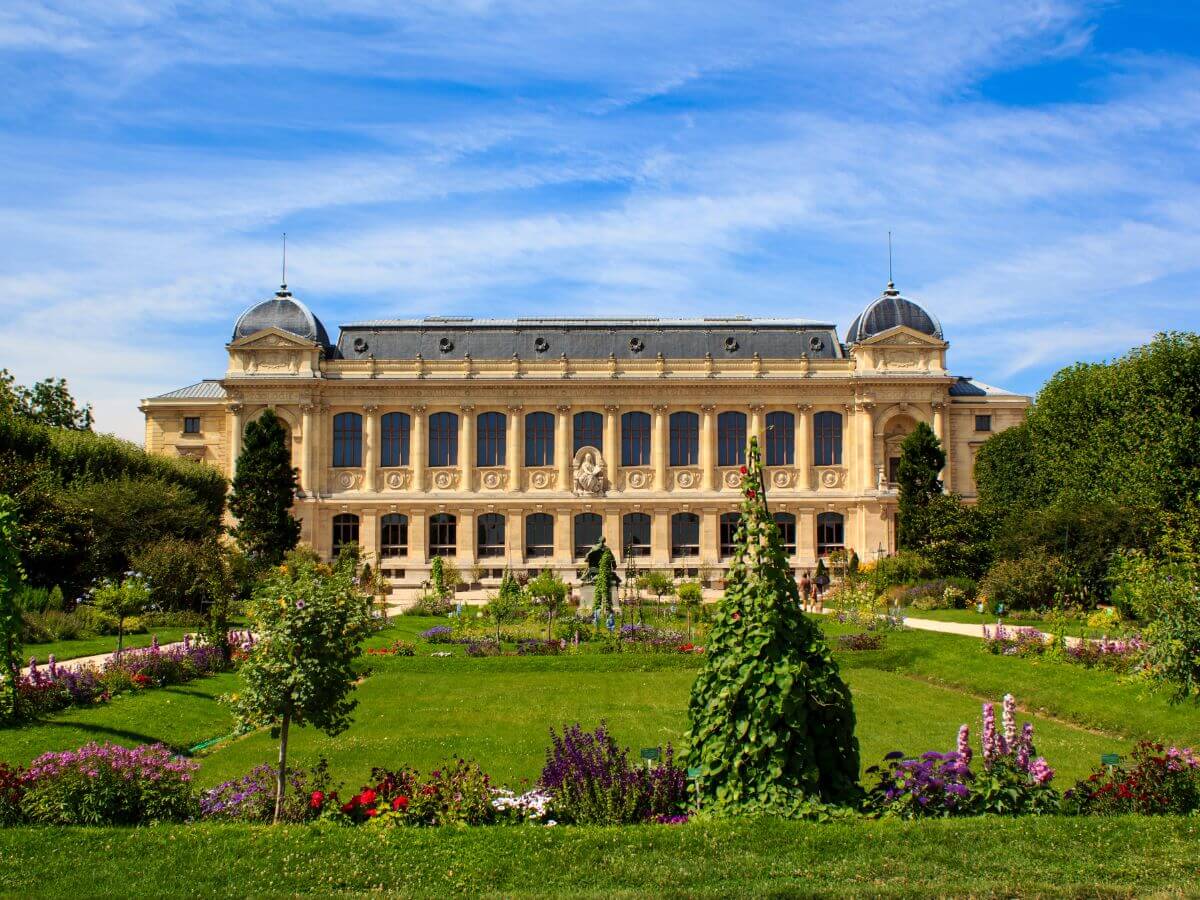 You'll see sculptures made of light that make you feel like you're in a fairy tale. And as you walk around, you'll discover cool things that mix nature and technology in fun ways.
What's great is that these evening walks in the lit-up garden are calm and peaceful. It's a nice break from the busy Paris streets. You can also enjoy art shows, music concerts, and other fun stuff that make the experience even better.
November is the best time for this festival because it gets dark early, making the lights look even more amazing.
So, if you're in Paris in November, don't miss the chance to see the Festival of Lights at Jardin des Plantes. It's like stepping into a magical world of art and nature, and it's a memory you'll treasure from your time in the City of Light.
Day Trips from Paris
Visiting the Christmas markets in Strasbourg and Colmar is a magical experience that you shouldn't miss if you're in Paris during the festive season. These cities host some of France's most charming Christmas markets.
If you plan to make this excursion, you have several transportation options. The high-speed train is an excellent choice as it will take you to your destination in approximately an hour and a half, giving you plenty of time to enjoy the markets.
However, keep in mind that tickets tend to sell out quickly, so make sure to book them in advance as soon as you know when you'll be in Paris.
If you prefer a bit more flexibility in your itinerary, consider renting a car. This will allow you to explore at your own pace and perhaps discover hidden treasures.
At the markets, you'll find a wide variety of handmade products, culinary delights, and a festive atmosphere that will immerse you completely in the Christmas spirit. There's something for everyone, from handcrafted decorations to delicious sweets and special regional wines.
Don't hesitate to make the most of your visit to Paris and explore these Christmas markets in Strasbourg and Colmar. It will be an experience you'll fondly remember for a long time.
This year, the Christmas market of Colmar officially starts on the 23rd of November and Strasbourg's 24th of November.
Travel Tips to Visiting Paris in November
Discover the allure of Paris in November with these travel tips. From cozy fall weather to hidden gems, make the most of your autumn escape to the City of Light.
Ideal Season: November is a delightful time to explore Paris. The fall weather is pleasant, and there are fewer tourists compared to summer.
Dress Comfortably: Parisian streets can have cobblestones, so choose comfortable walking shoes.
Accommodation: For an authentic experience, opt for boutique hotels or guesthouses in the city's historic center.
Plan Ahead: If you want to visit popular attractions or attend events, it's smart to book tickets in advance.
Savor Local Flavors: Indulge in Parisian cuisine at local restaurants and markets to experience the city's culinary delights. Make sure to check the allergy notes before booking a tour.
Pack Layers: Paris weather in November can be quite changeable. Bring layers so you can adapt to cooler mornings and milder afternoons.
Museum Pass: Consider purchasing a Paris Museum Pass, especially if you plan to visit multiple museums. It can save you time and money.
Learn Some French Phrases: While many Parisians speak English, learning a few basic French phrases can enhance your experience and show cultural respect.
Enjoy the Café Terraces: Many cafés still have outdoor seating with heaters in November, allowing you to enjoy Parisian life while staying warm.
Where to Stay in Paris in November
Choosing where to stay in Paris in November is crucial for a memorable visit. Explore the city's diverse neighborhoods to find the perfect accommodation to match your November adventure.
Montmatre-Paris offers affordable lodging in the 17th arr. District of Paris. It's close to major attractions and has a fully equipped kitchen, making it a top choice for budget travelers.
Appartement Quartier Arc de Triomphe 3 offers a prime mid-range stay in Paris. This modern apartment boasts city views and a well-equipped kitchen, making it an excellent choice for travelers.
Hôtel des Arts Montmartre epitomizes luxury in Paris. Nestled in the heart of Montmartre, it offers elegant rooms and air conditioning. Enjoy views of Montmartre or Parisian rooftops. Indulge in a daily buffet breakfast and experience top-notch service from the 24-hour concierge.
How to Get to Paris in November
Getting to Paris in November is relatively easy, as the city is well-connected by various modes of transportation. Here's how you can reach Paris in November: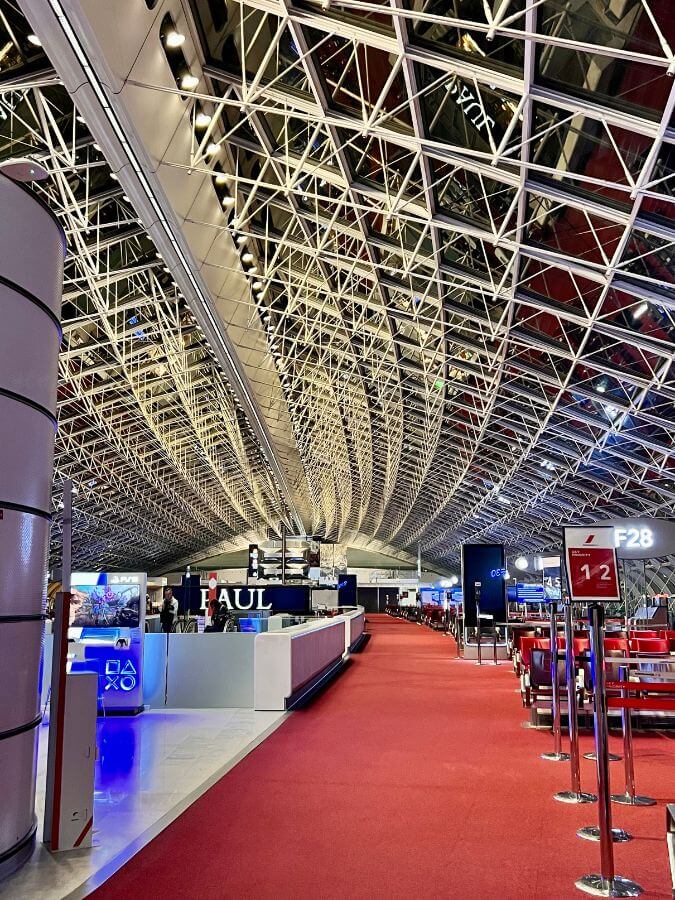 By Air (Book your plane tickets here):

Charles de Gaulle Airport (CDG): This major international airport is the primary gateway to Paris. It's well-connected to cities around the world.
Orly Airport (ORY): Orly is another international airport serving Paris and is also well-connected to many destinations.
Beauvais-Tillé Airport (BVA): While less commonly used, Beauvais Airport is a budget-friendly option for travelers arriving from European destinations.

By Train:

Eurostar: The Eurostar train service is convenient if you're from London. It takes you directly to Gare du Nord in Paris.
France's extensive TGV network connects major cities, making it a fast and efficient way to reach Paris from within the country and neighboring countries.

By Bus:

Long-distance buses and coaches connect Paris to various European cities. Major bus terminals include Bercy and Gallieni.

By Car:

If you're traveling from nearby cities or regions, you can drive to Paris. Be aware of traffic and parking challenges in the city.
Remember to check transportation options and book your tickets well in advance, especially during the holiday season in November, to secure the best deals and ensure a smooth journey to the beautiful city of Paris.
Getting around Paris in November
In November, getting around Paris is easy. You can use the metro, which is like an underground train. Buses and trams also go all over the city.
If you want to, you can even rent a bike. And of course, you can walk too! That's the best way to see the city. You can take a taxi or use a car service if you need to. There are also special boats that go on the river.
Remember, Paris is a big city but also very pedestrian-friendly. This means it's nice for walking. So, put on some comfortable shoes and explore! Enjoy your time in the City of Light!
Plan Your Trip to Paris in November
This post may include affiliate links. This means that we will receive a small fee if you make a purchase through our links. It has no additional cost to you. It's a win-win!